Dreadlocks signify more than a hairstyle; they embody a culture, history, and a spirit of freedom and creativity. This article is for you if you take pride in your dreadlocks. You will find some of the most amazing inspiration for dreadlocks hairstyles for ladies that will suit your personality and taste.
Here, you will find some of the most stunning and original female loc styles that will make you look fabulous and fierce. From vibrant extensions and decorative beads to classy buns and twists, our range of dreadlock styles offers versatility to match your mood and any occasion.
So, get ready to unleash your inner goddess and show off your beautiful locs with these amazing dreads hairstyles for ladies. You won't regret it!
Dreadlocks Hairstyles for Ladies: Explore Trendy and Versatile Looks
This regal style involves braiding dreadlocks around the head, creating a majestic crown effect, perfect for special occasions and a unique fashion statement. If you have medium length hair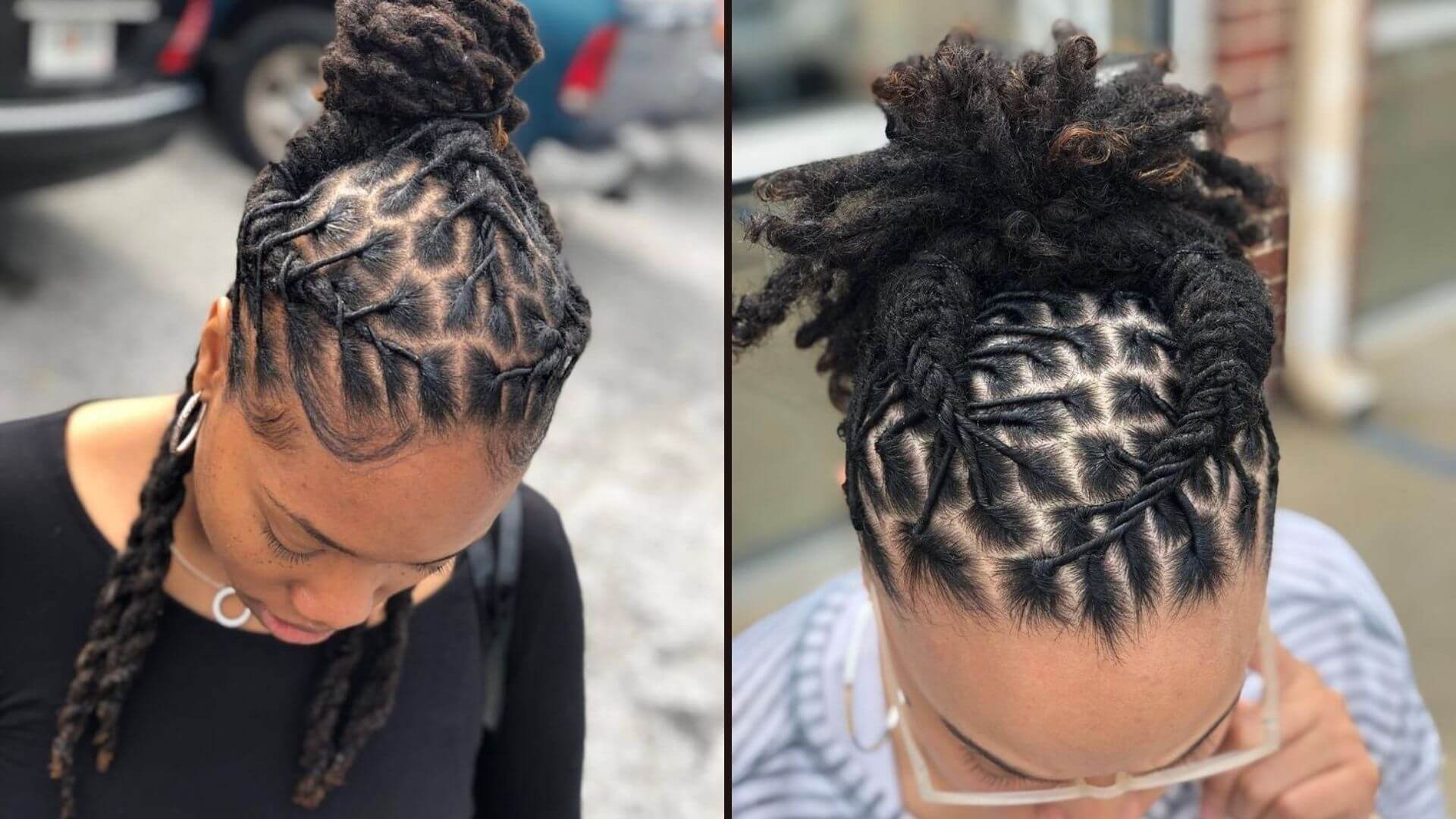 Exploring different dreadlock styles is all about expressing yourself. From intricate updos to regal crown styles, there are countless ways to showcase your uniqueness. And, just like taking care of your hair, if you're interested in enhancing your overall look, you can even explore tips for naturally growing thicker facial hair.
Celebrity Inspired Dreadlock Hairstyles
Zendaya's 2015 Oscar's dreadlock hairstyle showcased waist length, medium thick, and well maintained dreadlocks, beautifully complementing her white Vivienne Westwood gown. Techniques such as backcombing, twisting, and coiling were likely used to create the dreadlocks, and the hairstyle's half-up style made a bold statement about celebrating natural hair and diversity.
Admiring celebrity style dreadlock hairstyles is inspiring, but remember, addressing hair falling out causes is essential to maintaining healthy locs and your confidence. Maintain your dreadlocks and hair roots properly before following any glamorous style.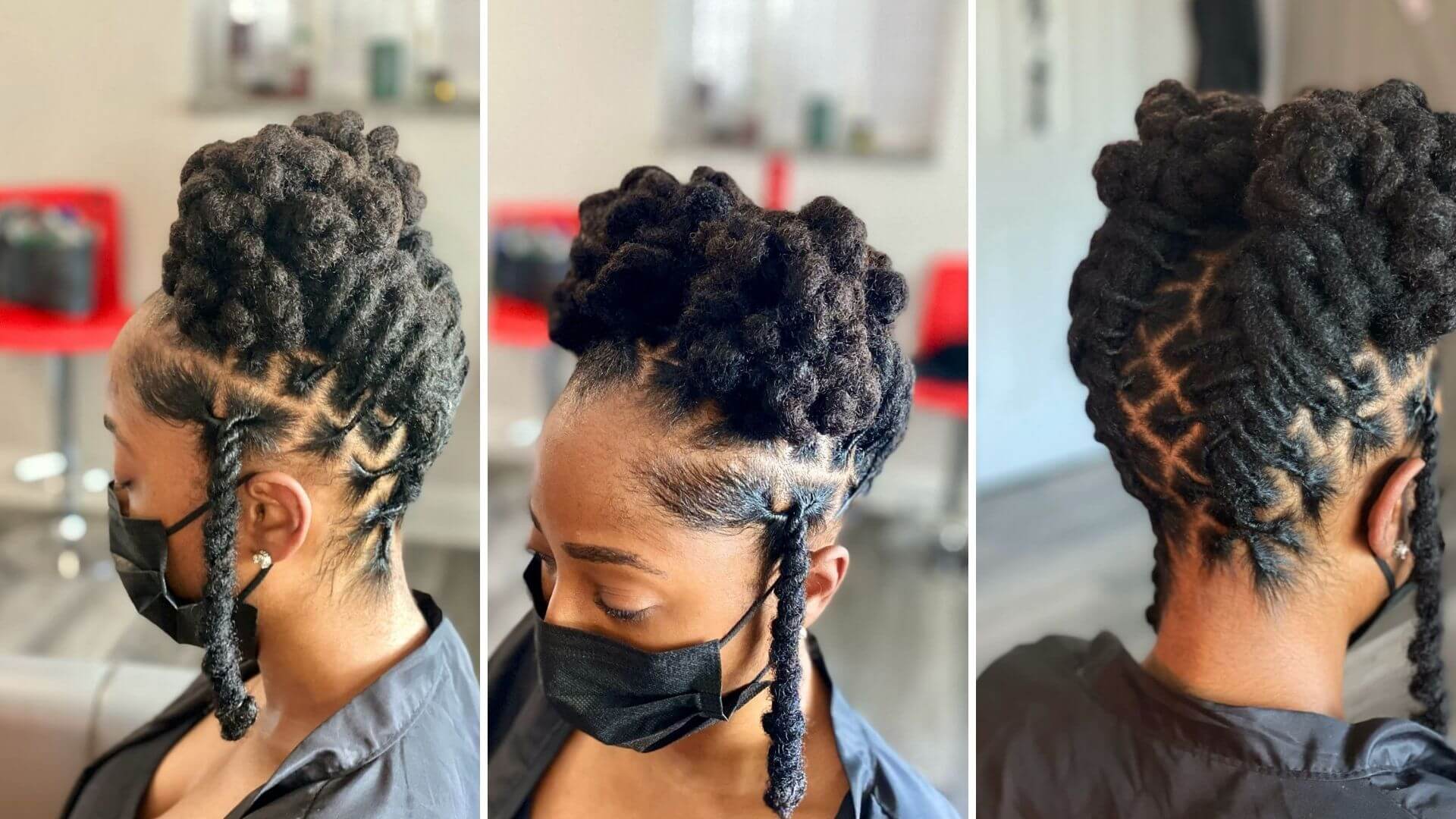 Individual dreadlocks are intricately braided and gathered into an updo, combining elegance with a bold edge. Let's continue our journey of self-expression, exploring the enduring appeal of this timeless hairstyle while keeping in mind the holistic approach to personal style, from haircare to grooming tips.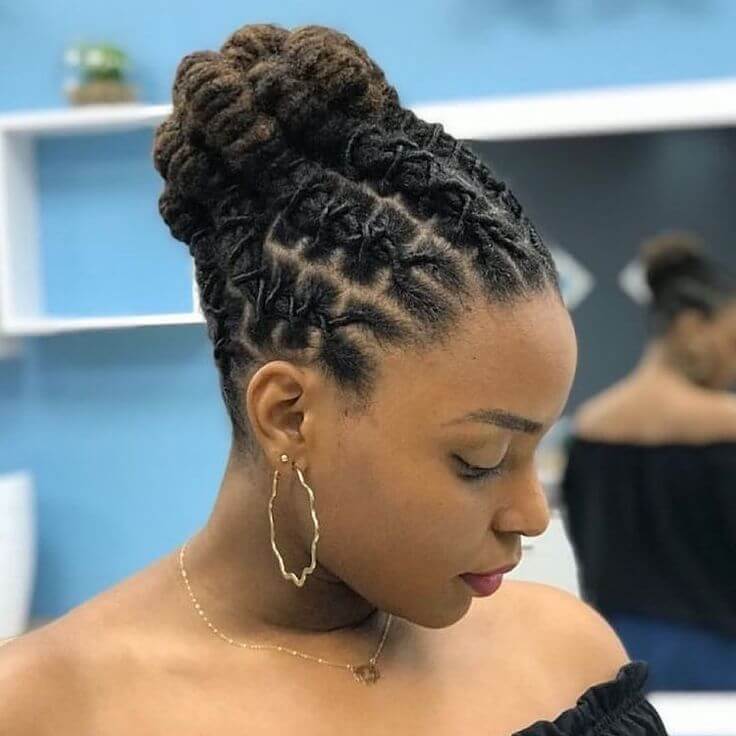 Black Female Short Dreadlock Hairstyle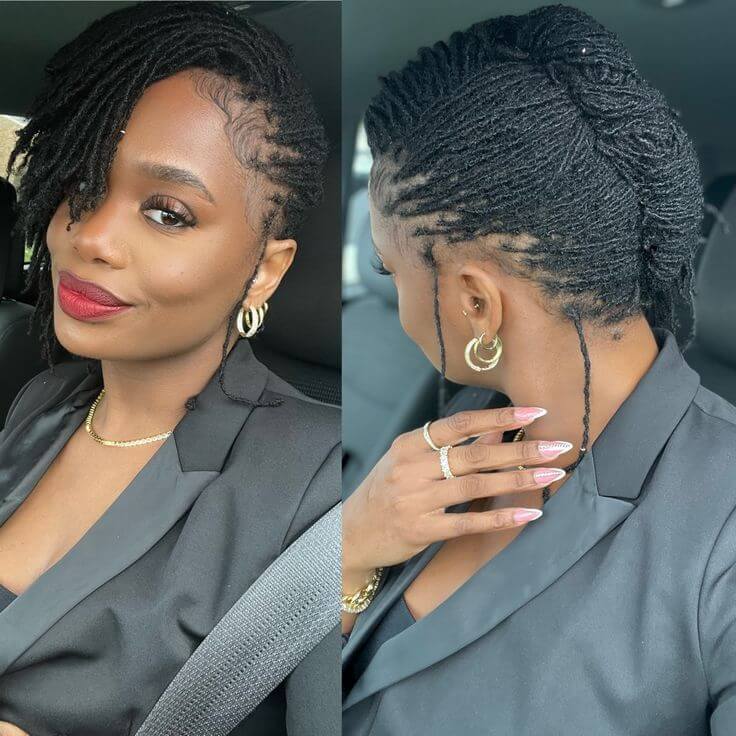 Everyday ease meets style with black female dreadlock hairstyles for short hair. They offer a hassle-free way to showcase your unique charm while keeping your daily routine simple and chic.
Rock a cool and stylish look with dreadlocks styles for ladies. Wear your dreadlocks in two high buns. it's a great choice for a laid back event or casual day.
Female High Bun Loc Styles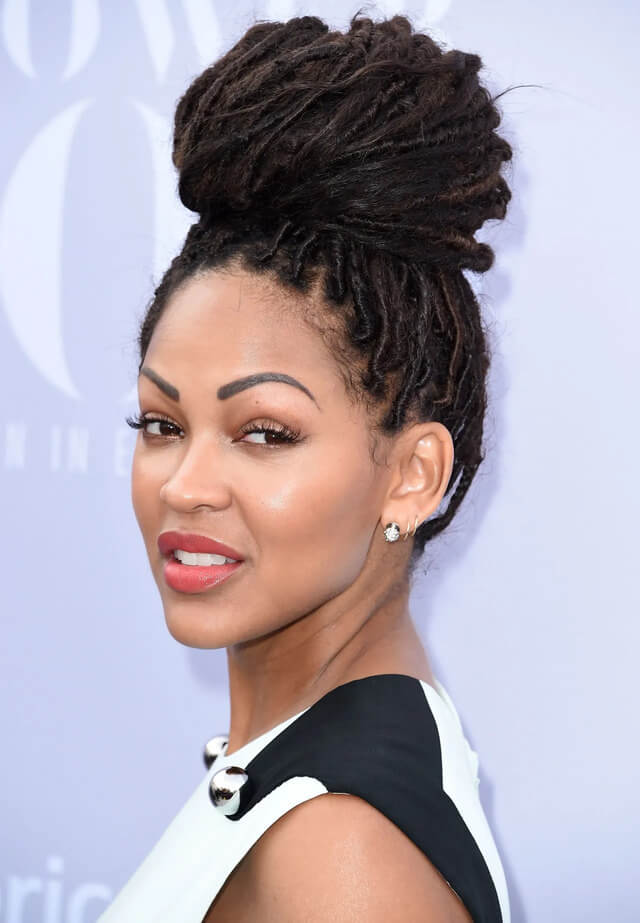 To achieve this trendy look, take a single dreadlock and twist it into a high bun. It's a cool and unique hairstyle for a standout and edgy appearance.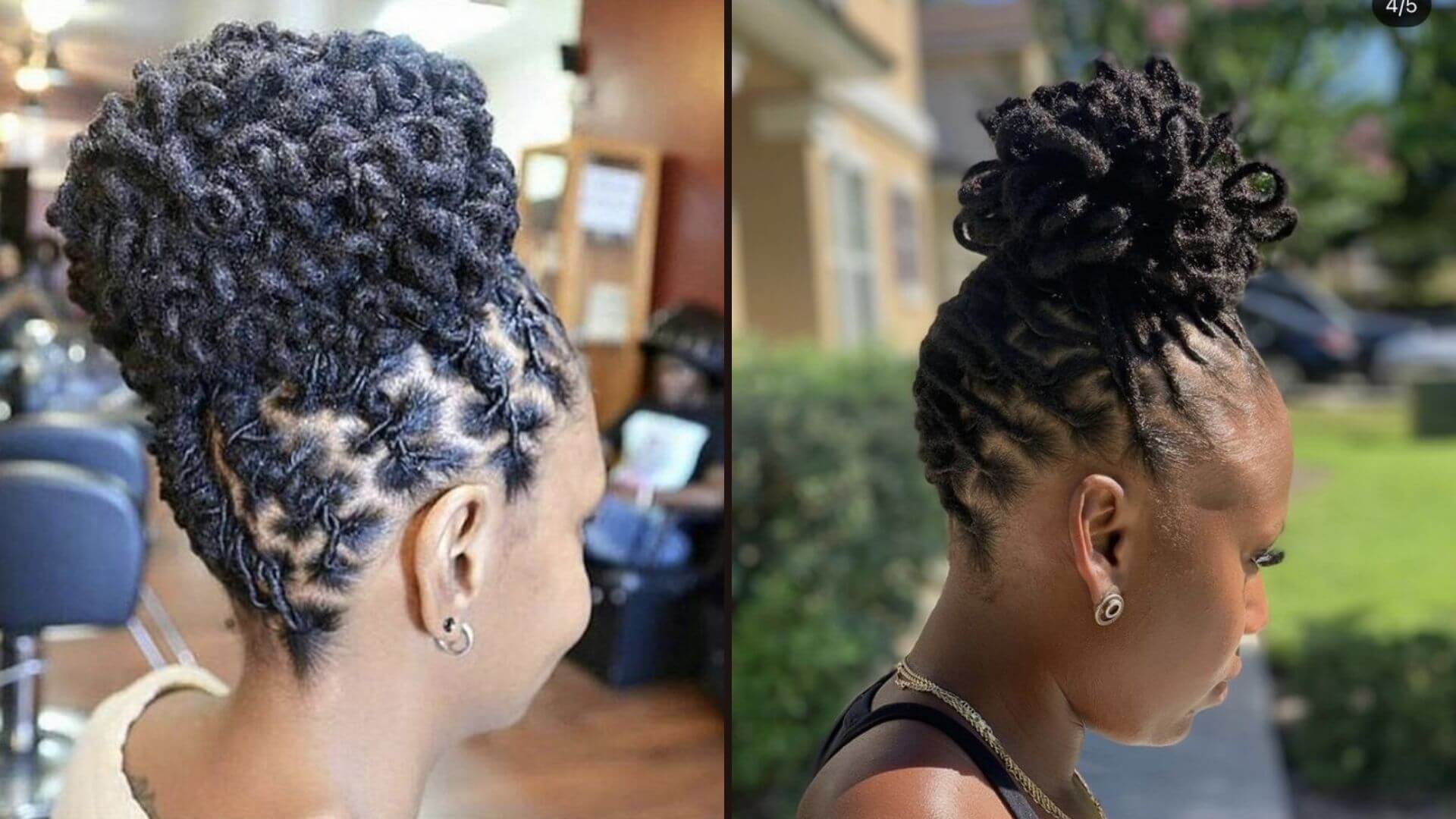 Short SisterLock Styles For Women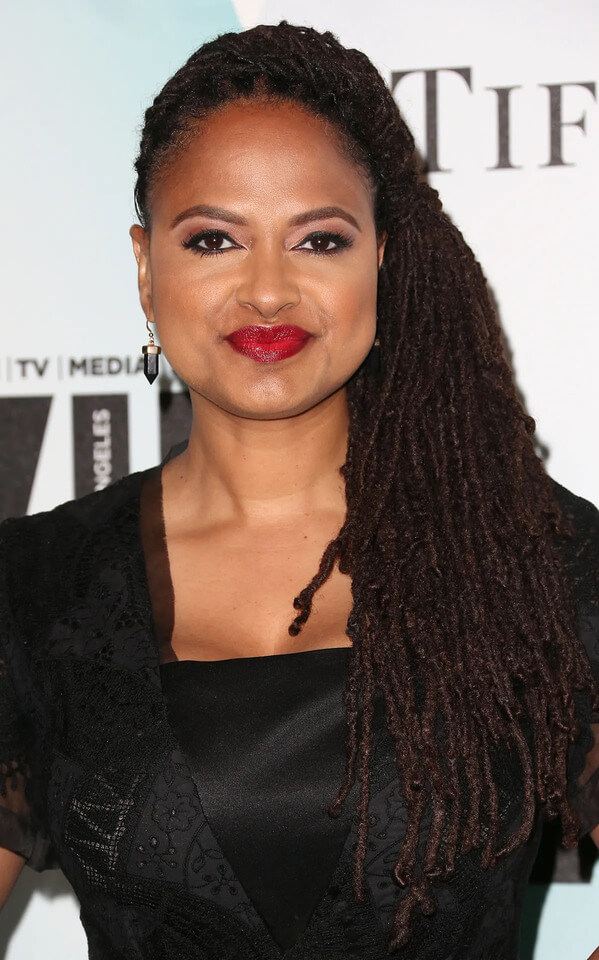 In this chic look, a woman gathers her short locs to one side, creating a stylish and eye-catching effect. Additionally, she has styled her hair into sister locks, a smaller and more refined version of traditional locs. If you are looking for short-loc styles for women, this combination is best suited for you and is trendy and elegant.
Medium length Sisterlocks dread styles for females
Transform your medium-length dreadlocks into sister locks at the center and tie them into a chic ponytail at the back for a stylish and versatile look.
Thick Short dread Hairstyles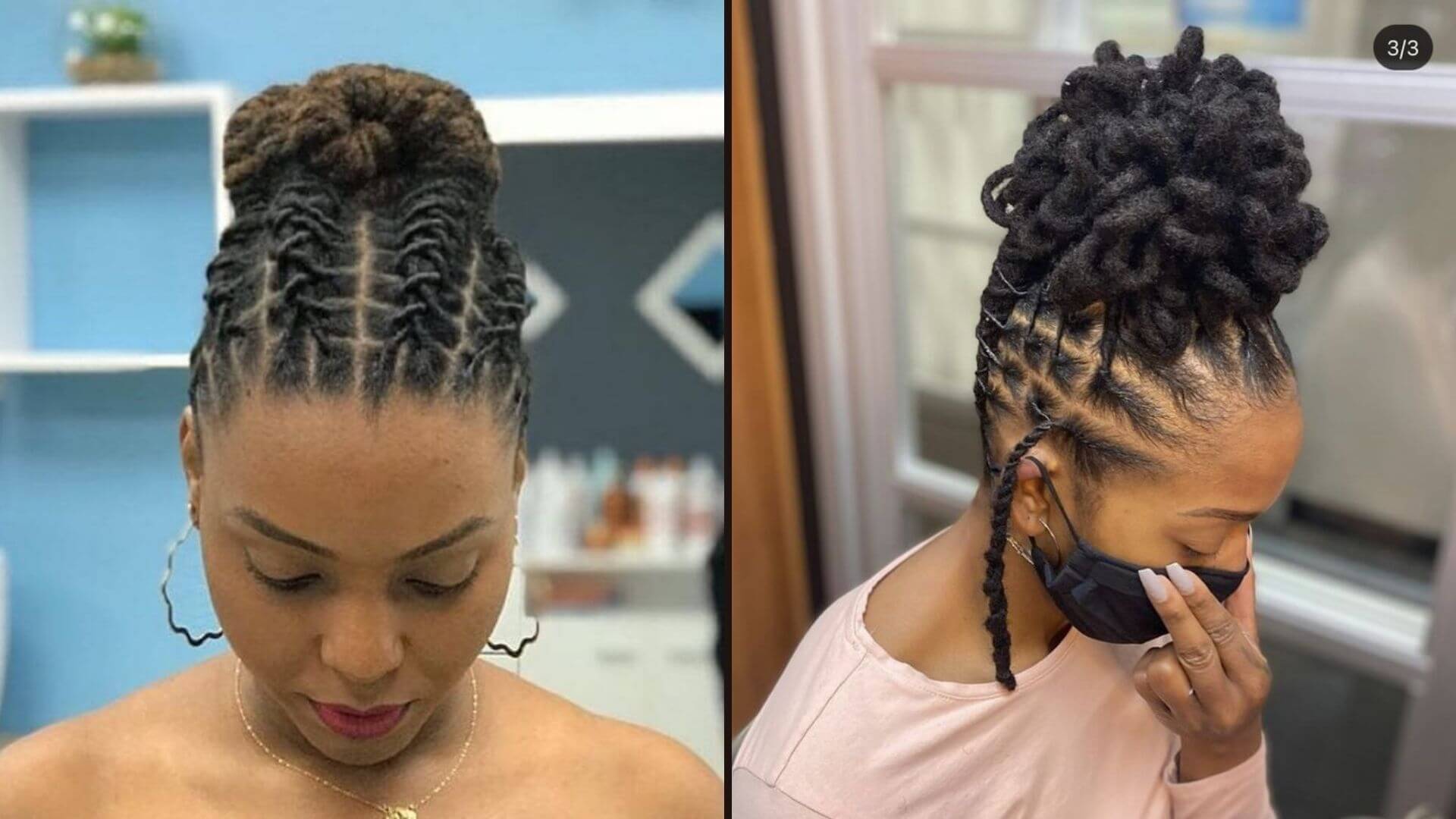 In this unique hairstyle, the lower side of the ponytail is woven into locks, and small, tiny buns are created either on the top or center of the head. This creates a trendy and intricate look.
Female Locs With Undercut
Dreadlocks are maintained on top while the sides and back are shaved close, creating a striking contrast between the textured locs and the sleek undercut, making a bold and edgy statement.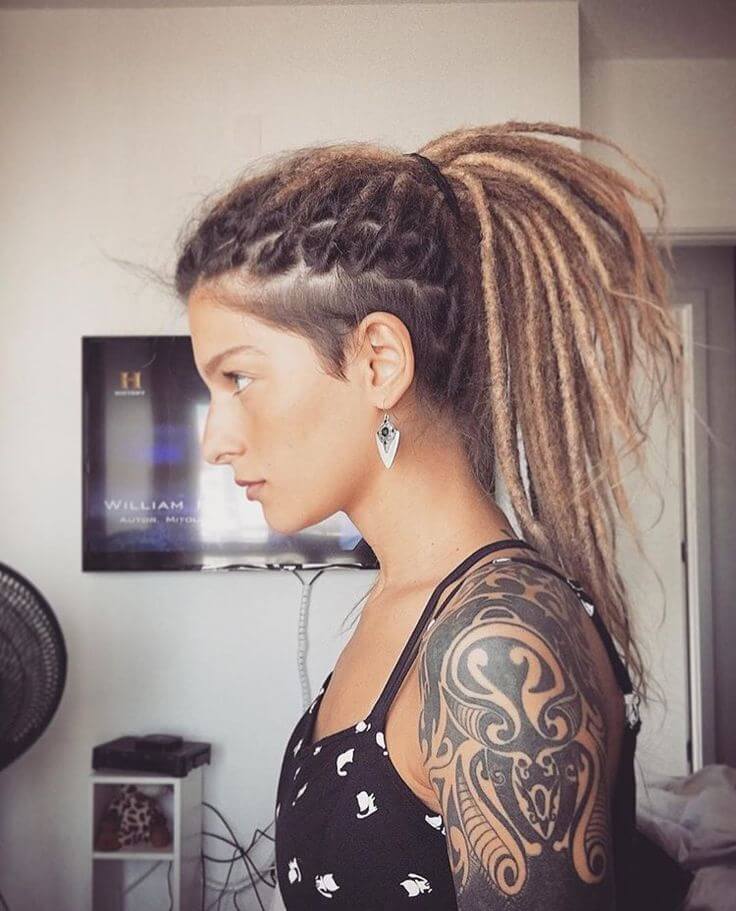 The hippie dreads hairstyle consists of long, natural dreadlocks adorned with colorful beads and bands.
For those just starting their journey with dreadlocks, beginner short loc styles for females offer a great entry point. These styles are not only stylish but also manageable, making them a perfect choice for those new to the world of dreadlocks. Bobbed Locs, Tapered Cut with Locs, Pixie-Length Dreadlocks, and Curly Short Locs are some of them.
As we explore the world of dreadlocks styles, it's important to note that these versatile and unique hairstyles are not limited to women alone. Dreadlock styles for men have their distinct charm, offering various options that perfectly complement different personalities and lifestyles.
As we wrap up our journey through the diverse world of dreadlock styles, remember, that it's not just about what's on the outside but how you feel inside. Whether you're a woman rocking your unique locs or a man seeking that distinct look, you have the power to express your personality and style through your hair. So go ahead, own your dreadlocks, and show the world your one of a kind charm!
Conclusion
Your unique expression is limitless when it comes to dreadlocks hairstyles for ladies. Take charge of your look and use your appealing personality to influence the world.