You've probably heard the term 'orthopaedic surgeon' but do you know what an orthopaedic surgeon does? In this article, we'll take a look at the responsibilities and skills of an orthopaedic surgeon and what's required to become one.
Orthopaedic Surgeon Job Description
Orthopaedic surgeons are qualified doctors who work with a wide variety of patients who have suffered from trauma or illness affecting their bones, joints, muscles, ligaments, and tendons. This could be anything from treating a child's broken arm to performing hip replacement surgery on someone living with arthritis.
An orthopaedic surgeon carries out both non-invasive and surgical procedures, ranging from very quick, simple procedures to complicated surgeries taking many hours. Orthopaedic surgeons can also diagnose and treat conditions of the musculoskeletal system. The musculoskeletal system includes your bones, joints and structures that enable movements such as ligaments, tendons, muscles and nerves. Examples of conditions affecting the musculoskeletal system include osteoarthritis, osteoporosis, rheumatoid arthritis, scoliosis, lupus and back pain.
Orthopaedic Surgeon Responsibilities
Orthopaedic surgeons have wide-ranging responsibilities that will differ depending on where they choose to work. Orthopaedic surgeons can work in the NHS or private healthcare. They might work in a big teaching hospital or small clinic but one thing they all have in common is that they are trained to care for patients with musculoskeletal problems.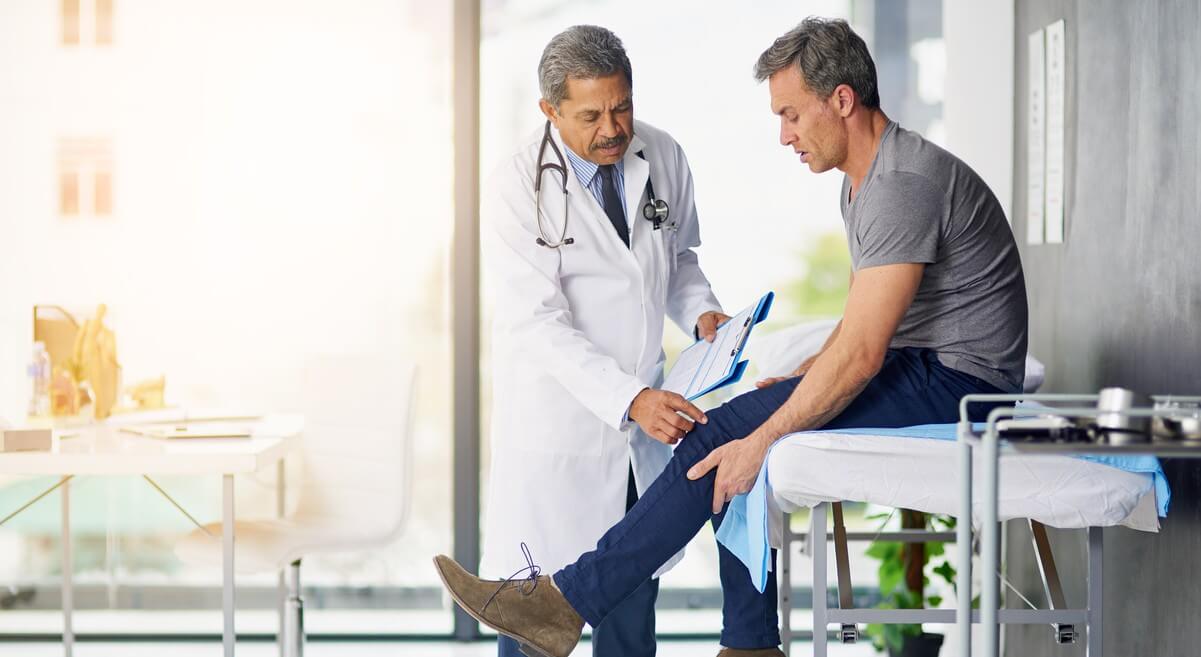 As their name suggests, orthopaedic surgeons perform surgery and are responsible for their patients' care both pre and post-surgery. They may also hold outpatient clinics and visit patients in hospital wards. Some orthopaedic surgeons specialise in a particular area such as paediatrics (children's medicine) or sports injuries. Some will work as part of a trauma team in an Accident & Emergency Department dealing with patients who have suffered extensive trauma from road traffic accidents, for example.
An orthopaedic surgeon's tasks will vary day-to-day but will include performing surgeries, consulting with patients and examining patients to diagnose bone, joint, ligament, or other musculoskeletal problems. They will also need to record patient care – such as writing notes and dictating letters, for example, and they may also refer patients to other departments for additional input and care, such as physiotherapy, mental health services or occupational therapy.
Orthopaedic Surgeon Requirements
Orthopaedic surgeons are qualified doctors. To train as a doctor here in the UK, the first step is to gain a degree in medicine at medical school. After medical school, you'll undertake a two-year foundation programme, working in a range of different healthcare settings. After this, you can begin your speciality training to become a trauma and orthopaedic surgeon, which will take a minimum of six years. UK Doctors must be registered with the General Medical Council and have a valid licence to practice.