Your furniture choice sets the tone for your home, and you wouldn't want your beloved residence to appear ordinary. Therefore, it's crucial to select furniture that aligns with your preferences and complements your home's theme. With numerous home furnishing brands available, making a decision can be challenging, leaving many buyers feeling confused.
However, you can put an end to your confusion with Settlein, a brand that is dedicated to enhancing your home. Settlein is customer-centric, prioritizing diversity and quality to meet your expectations. They offer a wide range of options, from traditional dressers to modern dining tables and exciting sofas to suit various themes. Let's explore how Settlein can transform your home.
Embracing Eclectic Charm
source: pinterest.com
For a while, consistent themes have been the norm, with buyers often limiting their choices to similar styles of furniture. However, just like Paris combines modern architecture with its rich heritage, you can elevate your home by mixing traditional and modern furniture. Combining vintage pieces with sleek items will make your living spaces unique and captivating.
You can also experiment with multiple contrasting color palettes to showcase your creativity and earn compliments from your guests. For example, consider Settlein's Mid-Century Solid Walnut dining table paired with exquisite white fabric chairs. Enhance the style further by combining mid-century vases with contemporary dressers. The possibilities are endless with Settlein's diverse range of options.
Achieving Transitional Sophistication
When it comes to furniture choices, it's important to strike a balance between luxury and simplicity. You don't want to lean too far in either direction. So, look for home decor that is both exciting and calming, shiny yet serene. Settlein furniture seamlessly integrates into your living spaces with its contrasting and dynamic themes, offering styles that match your home inspiration.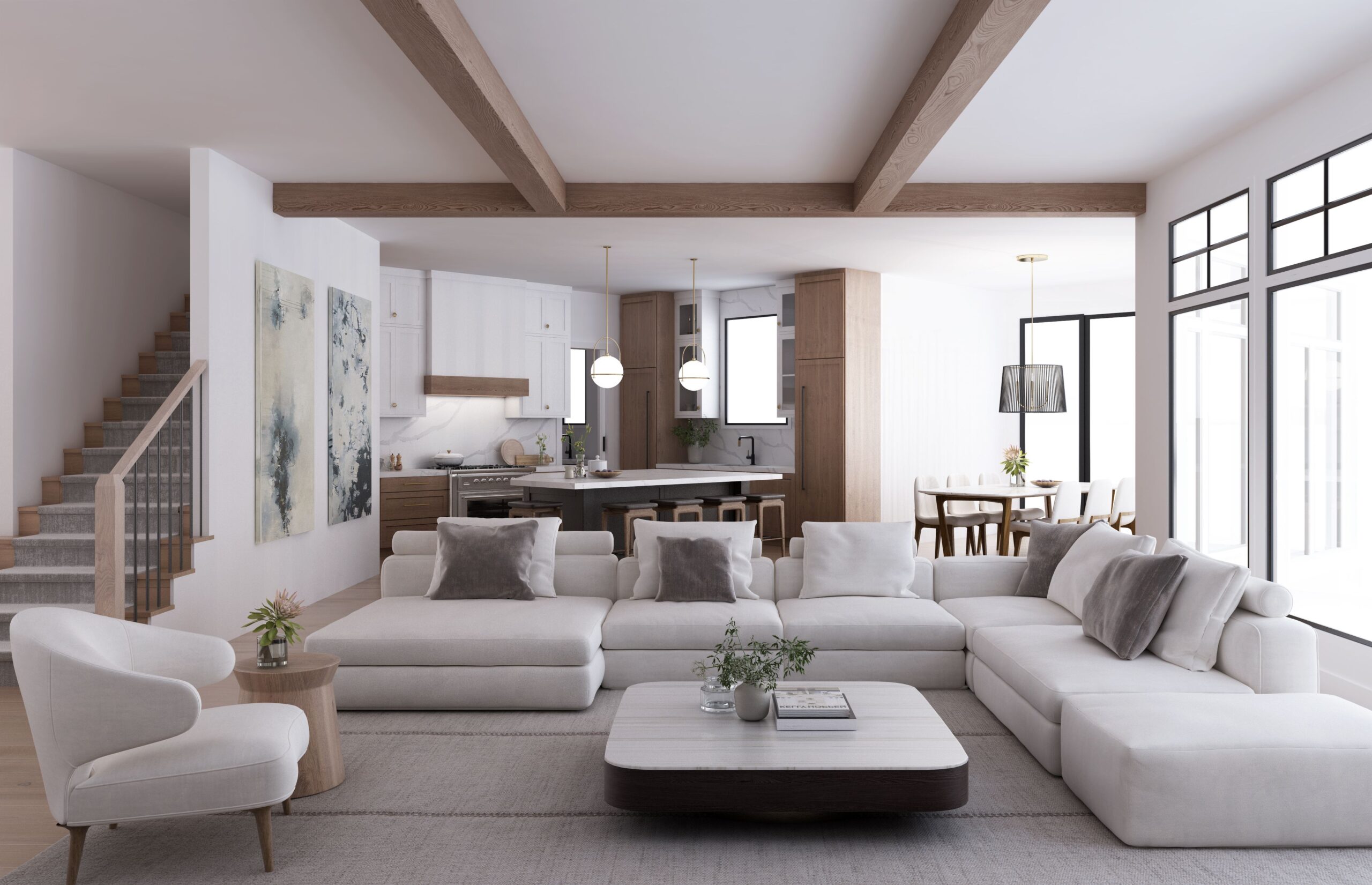 source: pinterest.com
Their custom services allow you to bring your imaginative ideas to life. You can elevate your living spaces with transitional furniture pieces that complement traditional items. For example, consider creating a contrasting theme with Settlein's modern stone dining tables paired with suede leather seats. You can also enhance the sophistication of your bedroom using Settlein's furniture choices.
Creating an Eclectic-Industrial Fusion
Settlein's furniture selections open up new possibilities for your living space, allowing you to envision unique combinations that will enhance your dining room, bedroom, living room, and outdoors. While we've discussed vintage-modern and contrasting themes, you can also experiment with a rustic-fancy fusion. 
Settlein's variety of furniture styles will give your home a distinctive aesthetic, and the mix of rural and elaborate colors will set it apart from other homes. Combining rough and soft-textured furniture will contribute to your home's cozy atmosphere. Settlein furniture excels in craftsmanship and quality, offering the ideal style of furniture to support the Eclectic-Industrial Fusion concept. 
For your bedroom, consider Settlein's classic walnut bed paired with a modern white bedside table. Similarly, you can add a nesting coffee table to create a luxurious setting.
Modernizing Classic Styles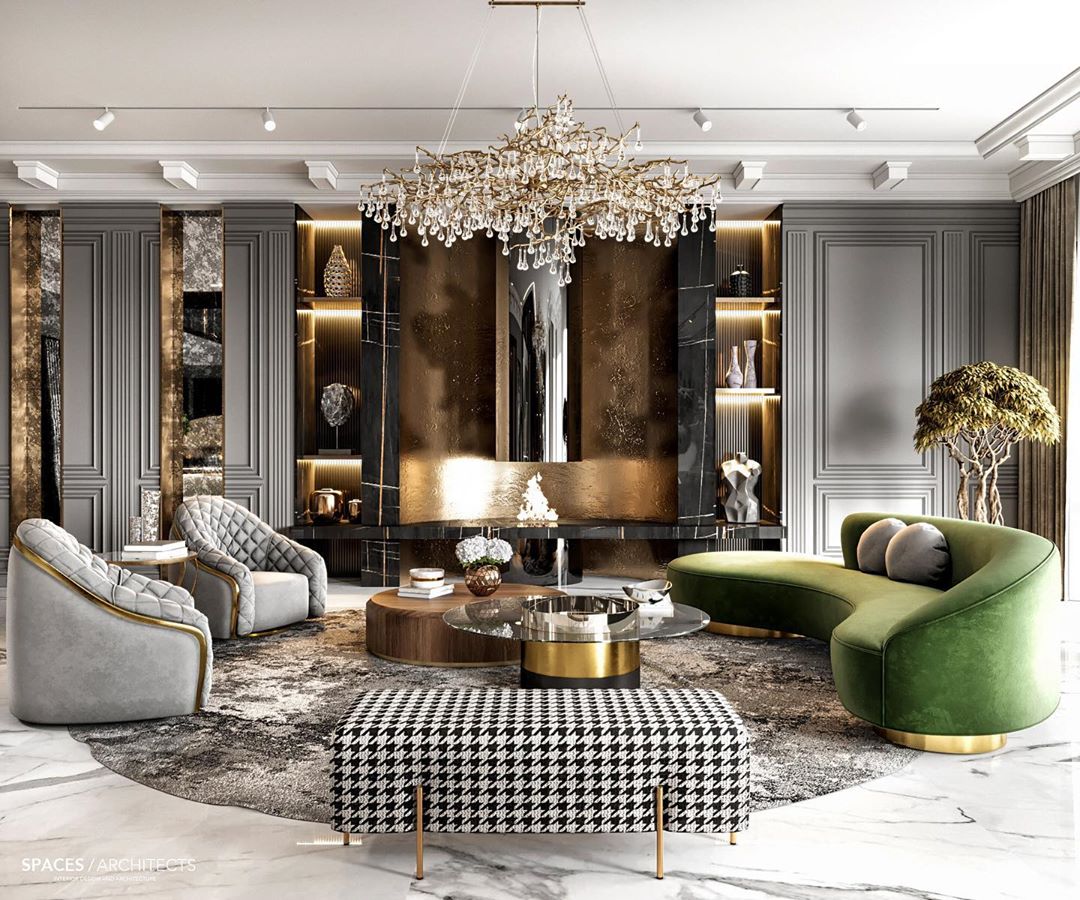 source: pinterest.com
Let's explore another aspect: how about giving a modern twist to classic furniture items, creating a timeless look for your home? Modern and classic mixes have been tried seldomly, but few succeed at it due to dwindled design philosophy. 
However, Settlein's designers have excelled in crafting classic furniture pieces that seamlessly blend into modern settings. They have taken vintage styles and elevated them with a contemporary finish, resulting in a visually glamorous final product.
Examples of such timeless furniture from Settlein include their traditional walnut stand, wooden round coffee table, and solid wood sofa, all of which can seamlessly integrate into your modern home. Additionally, you can use your creativity to add various furniture pieces to get the desired theme.
Harmonizing Different Design Styles
Some buyers aim to establish a particular vibe for their living space; it is only achievable when individual furniture items possess a distinct aesthetic style that complements the overall theme of the room. If you're aiming for a modern ambiance, your furniture items, including vases and dressers, should align with your design ideology and uplift the theme. 
Therefore, it's essential to choose a home furnishing brand with a wide variety of options. Once again, Settlein offers a convenient one-stop shop with an impressive array of unique furniture sets. You can discover a diverse range of furniture products that will enhance the mood of your home, creating a cozy retreat from the stresses of everyday life. 
source: pinterest.com
For example, you can harmonize a light-colored scheme in your living room with Settlein's beige fabric sofa, light wood tables, white fabric round single seater, and walnut dresser. Alternatively, you can opt for a contrasting theme by replacing the beige sofa with a dark-colored one.
Settlein Enhances Your Home's Decor
Every home is infused with love, and the furniture selection plays an essential role in shaping its overall aesthetic. Your home should reflect your preferred theme and style; each time you glance at it, you should feel a sense of tranquility, and achievement. 
Settlein understands the significance of bringing your home inspiration to life; their home decor selections are crafted with precision and delivered with care. Whether you seek a contrasting theme or a classic style, Settlein always provides options to suit your taste. You can also take advantage of Settlein's custom services to create unique furniture designs. 
The official Settlein website boasts a diverse array of exciting furniture, spanning from timeless classics to modern favorites. Currently, the website is offering discounted prices on selected items, so be sure to seize your deal today!