Types of Mattresses
The following are common types of king single mattress
Innerspring
source: amazon.com
Maybe you've slept on the innerspring mattress for a long time since you were young, and these to date are still the common type.
An innerspring mattress has wire coils that offer support and causes some mattress bounce. Salespeople may claim that the number of coils matter, however, that may not be the case, according to WebMD's experts. Many innerspring mattresses today have their own encased coils. You'll not need more than 390 coils, no matter what a salesperson tells you.
But what matters is the gauge of the wire in the coils: The lesser the number the heavier the wire is. For example, a 10-gauge wire is obviously heavier than a 14-gauge wire. And mattresses whose gauge coils are heavier are usually firmer. Whereas thinner coils make a springier mattress. So the best advice is you look for coils with a gauge of 13 to 15, and this is according to The Wirecutter, at The New York Times.
Read these Sofamania reviews to find the best fit for you.
Hybrid
source: cloudinary.com
Hybrid mattresses are just another form of innerspring mattresses with cushioning features – like foam, a cushy pillow, or gel.
Air mattress
Air mattresses utilize chambers with air instead of a coil, topped by a foam layer, says WebMD.
There are sophisticated air mattresses suitable for couples that allow each person to set the firmness level of the side they'll be sleeping on either by adding or deflating air. Such is perfect for partners with different needs.
Latex
source: avocadogreenmattress.com
Latex is a "springier" type of foam, claims The Wirecutter while analyzing mattress shopping. It feels like something between memory foam and innerspring mattresses.
You should wait to experience firm, bouncy support, this is according to WebMD. According to The Spruce, some people find latex very firm.
Not sure if a latex mattress is for you? Purchasing a latex mattress topper allows you to try this one without much expense.
Memory foam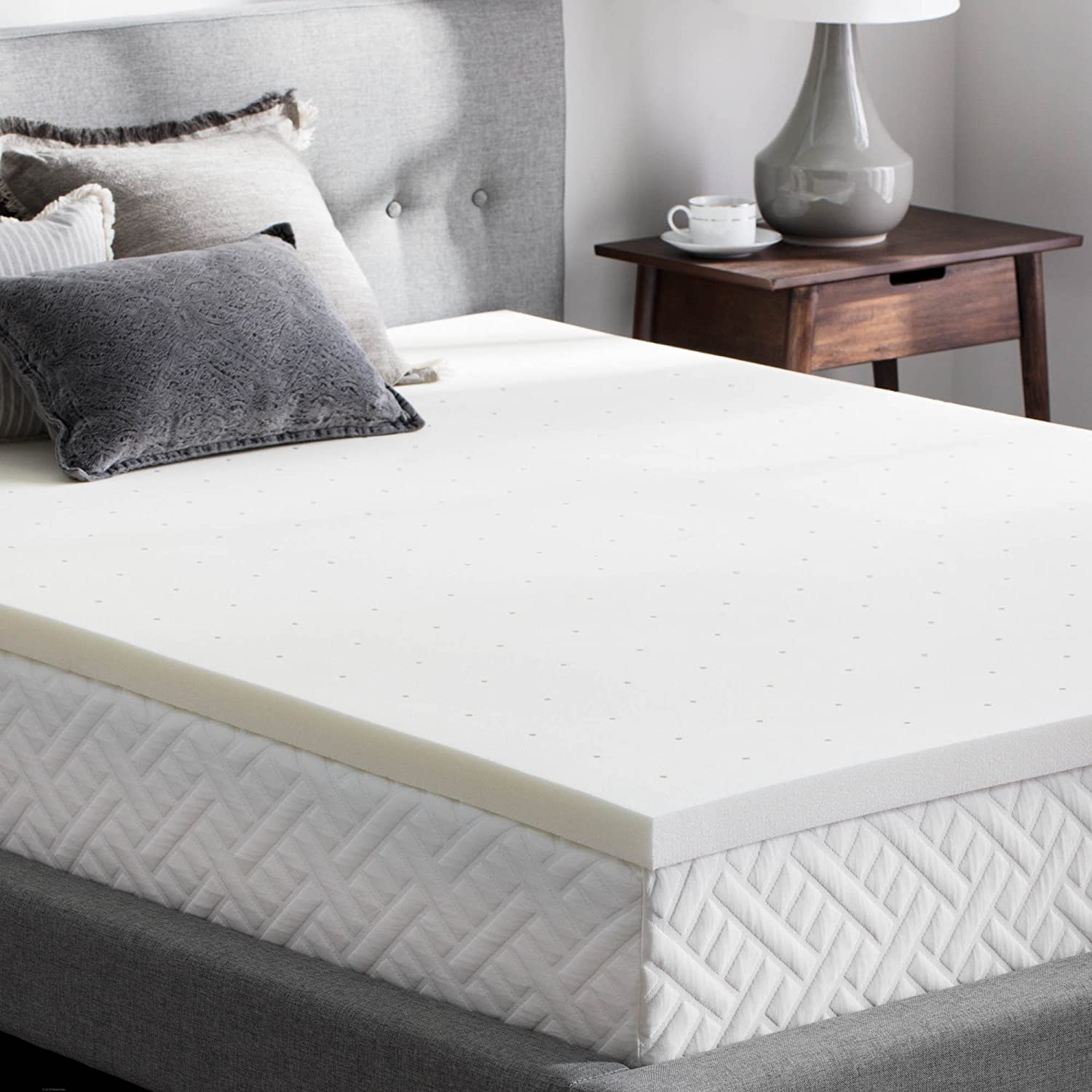 source: amazon.com
Memory foam beds aren't springy, unlike latex and innerspring mattresses. Instead, they absorb movement, and this means a restless partner won't prevent you from enjoying your sleep. the best flippable foam mattress is made from form base chemical " polyurethane " which gives you a smooth and comfortable feeling while spelling.
Memory foam is a product of NASA and was developed in the 1970s. It's best since it conforms to the body's heat and weight, and therefore it's a perfect choice for people suffering from back pain.
Some users really love the memory foam. Others claim that it makes them feel hot while sleeping. Some manufacturers add some gel to their products to counter this effect. According to the Consumer Reports buying guide, innerspring mattresses with gel will allow cooler sleep. However, gel-infused foam mattresses didn't offer a cooler sleeping experience.