Sustainability is on all of our minds, as it should be! There are so many ways to change up your lifestyle in order to be a bit kinder to our planet, and to your own wellbeing, and one of those is making the change to purchasing durable, sustainable and gorgeous homewares. Shopping sustainable doesn't have to be intimidating, overly expensive or difficult, in fact, once you know what to look out for it's actually pretty downright easy! Follow these tips to successfully shop for stylish, sustainable homewares the next you time you feel like updating your own or a loved one's interiors.
Understanding Sustainable
source: carmenbusquets.com
First things first, you'll need to look into the intricacies of sustainability and ethical production. Understanding what sustainability actually means will lead you to brands that know what they're doing, and do it well. Look for responsibly sourced, sustainable and natural materials that are not going to bring toxins or other nasties into your home. Next, you'll want to keep an eye on where and how your items are produced. Smaller, slower designers are often happy to be transparent about where their items are made and sourced because they have nothing to hide! Finally, consider how far your items have to travel to get to you – transportation counts towards the overall eco-footprint of the pieces that you're buying, so don't forget about it.
Look at the Fine Print
Products should have all the information you might possibly need (and sometimes more) listed below. Online shopping can be tricky, but if you scrutinise the fine print you'll be able to decipher whether an item is right for you or not. Product descriptions, composition details, care instructions and dimensions are all indicators of whether the item is truly sustainable or not. Look at the detailing and read the fine print to check that all is naturally sourced, ethically made and appropriate for your home.
Educate Yourself on Materials
source: 91magazine.co.uk
Given that sourcing sustainable items is more of a lifestyle switch up rather than a one time indulgence, you might want to take the time to educate yourself on what materials are the best options for yourself and your home. Do your homework and look into the specialities of natural fibres, production processes and eco-practices to shop the best materials and fibres possible. This might take some time, but you'll be learning information that you can use when you're shopping for years to come, so it's worth the time investment.
Keep it Classic
source: shopify.com
Sustainability is also all about purchasing products that you can keep and love for countless years to come, style needs to be factored into this. Veer away from fast moving homeware trends and instead take a look at classic styles, organic shapes and timeless homeware staples. Shopping for neutral tones, natural materials and classic shapes will lead you towards a stunningly curated, elegant home that's full of treasures that are beautifully made and stylishly sustainable.
Consider your Home as a Whole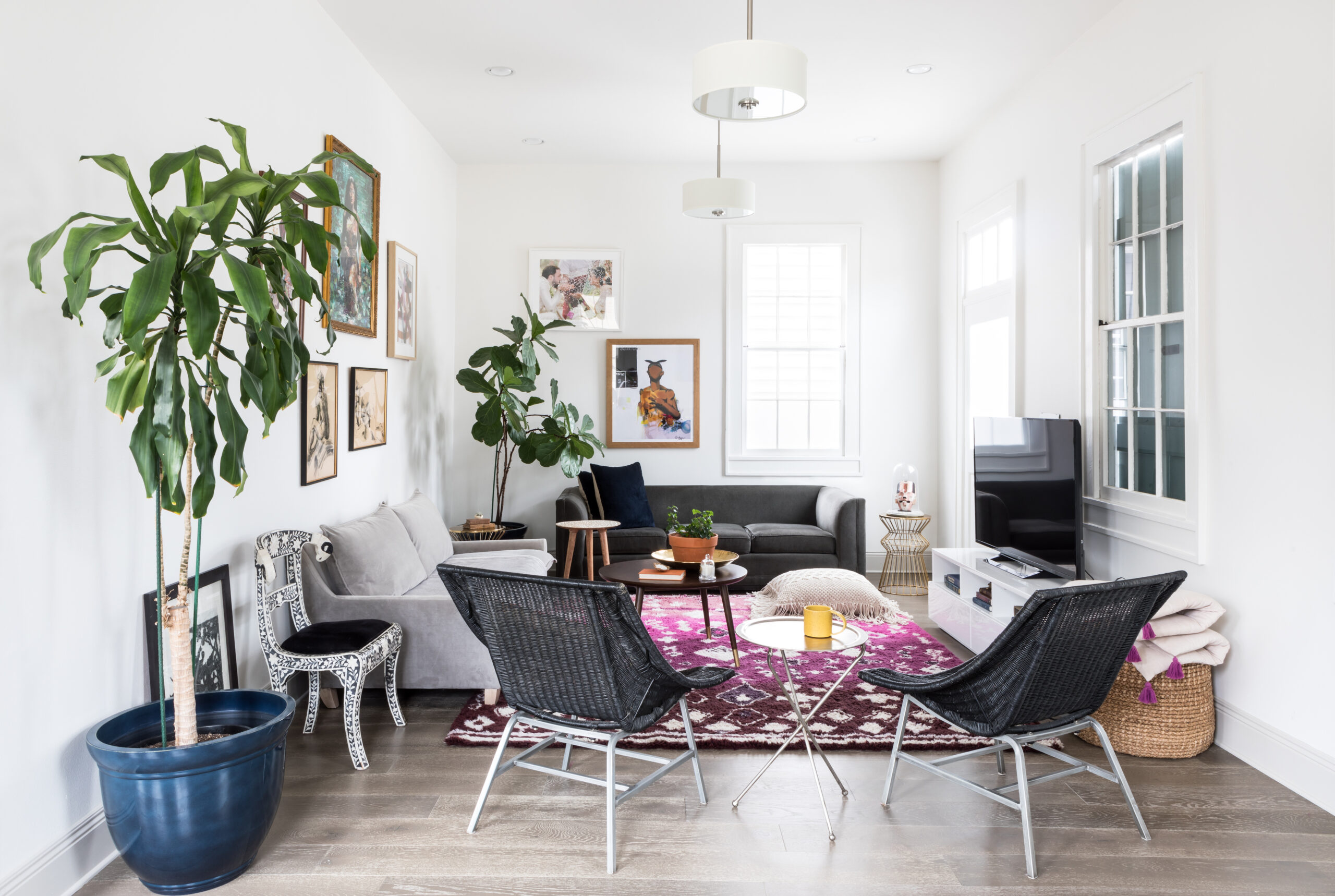 source: apartmenttherapy.com
Lastly, make sure that you're considering your home as a whole. This means taking measurements and shopping for items that are going to fit the scale of your household, shopping within your pre-existing colour palette and investing in homewares that are going blend seamlessly with the interior design that you've already got going on. This will mean that your investment slips perfectly into your home, enhancing your space in a sustainable and stylish manner.
Ethically and thoughtfully made homewares can be found in so many different spots! Hop onto your phone or laptop to source beautiful, durable and sustainable homewares online. Your home, health and heart are all going to thank you, promise!