There are many changes happening in the retail industry right now and consumers are continually changing their shopping habits. One of the latest trends among store managers is to purchase clothing in bulk and personalize it according to their customer's wishes. Such custom items, that they can't find in a department store, would bring a plus to your store. When managing a t-shirt store, it would be beneficial for your business and as well for your clients to buy wholesale Comfort Colors t-shirts, as they meet all the criteria for being a qualitative t-shirt. Find out more about customizing cheap wholesale shirts with one of these brands, to quickly and easily understand what works best for you!
Come up with a Fresh New Style for a Clothing Line
If you are interested in starting a clothing or textile company then wholesale shirts and garments can be the answer. When working with wholesale t-shirts and shirts, you will have the opportunity to create or purchase designs that can't be found at other clothing companies. You also have access to high-quality materials for your designs. As long as you make sure that you are creative and know what style is trending in the market, you will be able to start your own clothing line. 
You can open a clothing store in a location like a mall, but also online, where Etsy or Ebay are great hubs for e-commerce where you can essentially sell anything to anyone. Both are successful recipes to start or, you can combine them and sell online as well as into a physical store. 
When you're just looking to start with printing shirts, then there are better wholesale shirts suppliers out there who will provide everything from the garments themselves to the materials. They'll even give you templates of some of their best-sellers for your personalization needs. You'll be able to design your own slogan T-shirt in minutes. All for an affordable price!
Are You Interested in Starting a Business of Personalization Clothes Services? 
Another idea for a clothing business is to let your customers fully personalize the t-shirts. They may be interested in this aspect, as buying clothes harder than it seems. In this way, you don't have to waste your time creating great designs, searching what's new and fashionable, making catalogs and so on. It is fun and challenging for your customers to create their own designs: they can print memes, their own face or their friends faces, their loved pets.
As you are offering personalization t-shirt services, you don't have to bother too much with branding and designers. You should focus mainly on the quality of the print and of shirts. You just have to deliver promptitude and professionalism. Also, the quality of the print is very important, because there are many clothing printing stores that are doing that, but they are using some DIY methods that don't result in satisfactory printings.
Why Could You Be Interested in Buying Wholesale Shirts?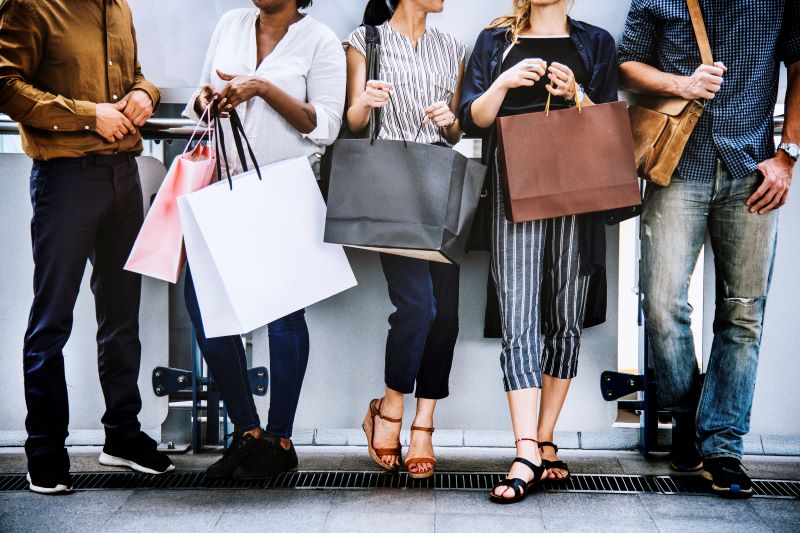 Sure, starting with a stock requires a certain investment and at the very first beginning is tough work to sell and it doesn't result in huge payouts right out the gate, but with time and effort, your small business could be huge! One of the great things about starting a clothes store is that you have plenty of great producers that can offer you qualitative garments. Since you're buying wholesale shirts many of your supplies will come with a lower price. To be successful in selling your t-shirts, you should know that beside coming up with great quality stuff, you also need to use some marketing strategies.
Various manufacturers have wholesale shirts and they are competitive in prices and have unique designs. The competitive price allows people to purchase in bulk quantity with a fixed low rate that is greater than buying one piece for a high price. Their unique design attracts potential customers, among the managers of the local or online stores. Because each of them brings something different to the table: maybe new colors, new compositions, or a political statement that aligns with their beliefs. Buying from the same t-shirt producer may create an identity for your store, and you can make your products more trustworthy for your clients.  
Find a Trustful Partner in Comfort Colors T shirts
Producing a successful clothing and apparel line takes more than just creating great designs. In order to have an appealing and recognizable brand, you need high quality garments. You can do that by finding the right manufactures that will represent trustful partners for your business. More specifically, it requires that you find deals on wholesale apparel so that you can sell them in your store! A brand like Comfort Color would be a great help for your business, as it is well known for its quality price ratio. It is easy to find Comfort Colors t shirts online and you can find them in a huge variety of colors and models. 
What You Have to Keep in Your Mind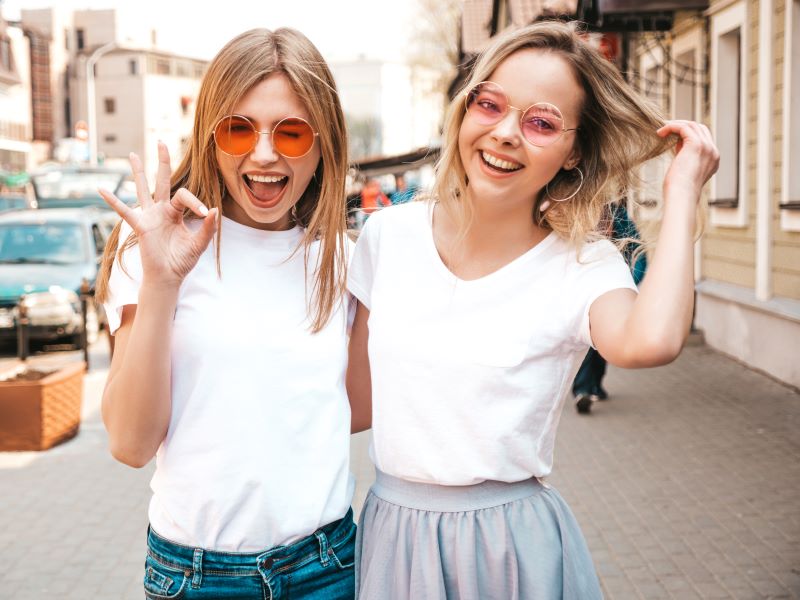 T-shirts and clothing no longer have to be a commodity. As the world is becoming more inclusive and personalized, so are the needs of the customers. E-commerce has overtaken the shopping sector by storm. Products and merchandise are clicks away from a customer willing to experience something new. For some people, owning a unique and stylish wardrobe is as important as their grocery diet. But what happens when they can't afford to shop at high-end stores like H&M or Zara? Well, you obviously have to look elsewhere for clothing pieces that are just as good and come with an offer. 
If your clothes come from factories of different companies, then all you have to do is find the best wholesaler on the internet and order an assortment of clothes that fit your brand. Once your Comfort Colors t shirts order arrives, it's time to start creating your own brand style. The idea is to create a fresh new style that will make heads turn wherever your store is located.