Tattooing is an art. It becomes a trend these days. People get inked in their bodies. Some tattoos are temporary, which will go away soon, but some are permanent, that will last forever. Are you planning to get inked? 
Points to consider before you get a tattoo on your body. Because tattoo removal is tough, this is also possible that you cannot remove the tattoo fully. 
So if you are fully prepared for a tattoo, you must know the side effects. Yes, you can flaunt your tattoo to everyone and everywhere but do you know each and every action reacts. Tattoo is not an exception, especially the permanent one. 
Make sure you have all the immunizations like hepatitis B or tetanus. Health issues like diabetes or skin problems, or allergies, do not go for a tattoo; it can harm your body. Consult with your health expert. 
The permanent tattoo can look cool, and you can show off this, but this has some really serious side effects. Here, we are going to share approx ten serious side effects of it at Live Enhanced. So shall we start?
Top 10 side effects of permanent tattoos
source: medicaldaily.com
MRI Complications-

 Though this is very rare, after a tattoo, if you undergo MRI or magnetic resonance imaging exam, it can cause swelling, or you might feel burning skin. This is very irritating. At that moment, treatment and medication will be needed.
Basically tattoo brands manufacture two types of tattoo machines, coil and rotary tattoo machines. Both the machine works differently, but the outcome is the same. 
Both machines have the tattoo need, ed which moves on the human skin to make the tattoo. 
The coil tattoo machine makes a buzzing sound while the rotary machine is more smooth and quiet. It gives you an awesome result in comparison to coil machines.
If you are pregnant, then it is advisable to try to avoid that. Because you are unaware of the result, it can be harmful to your baby too.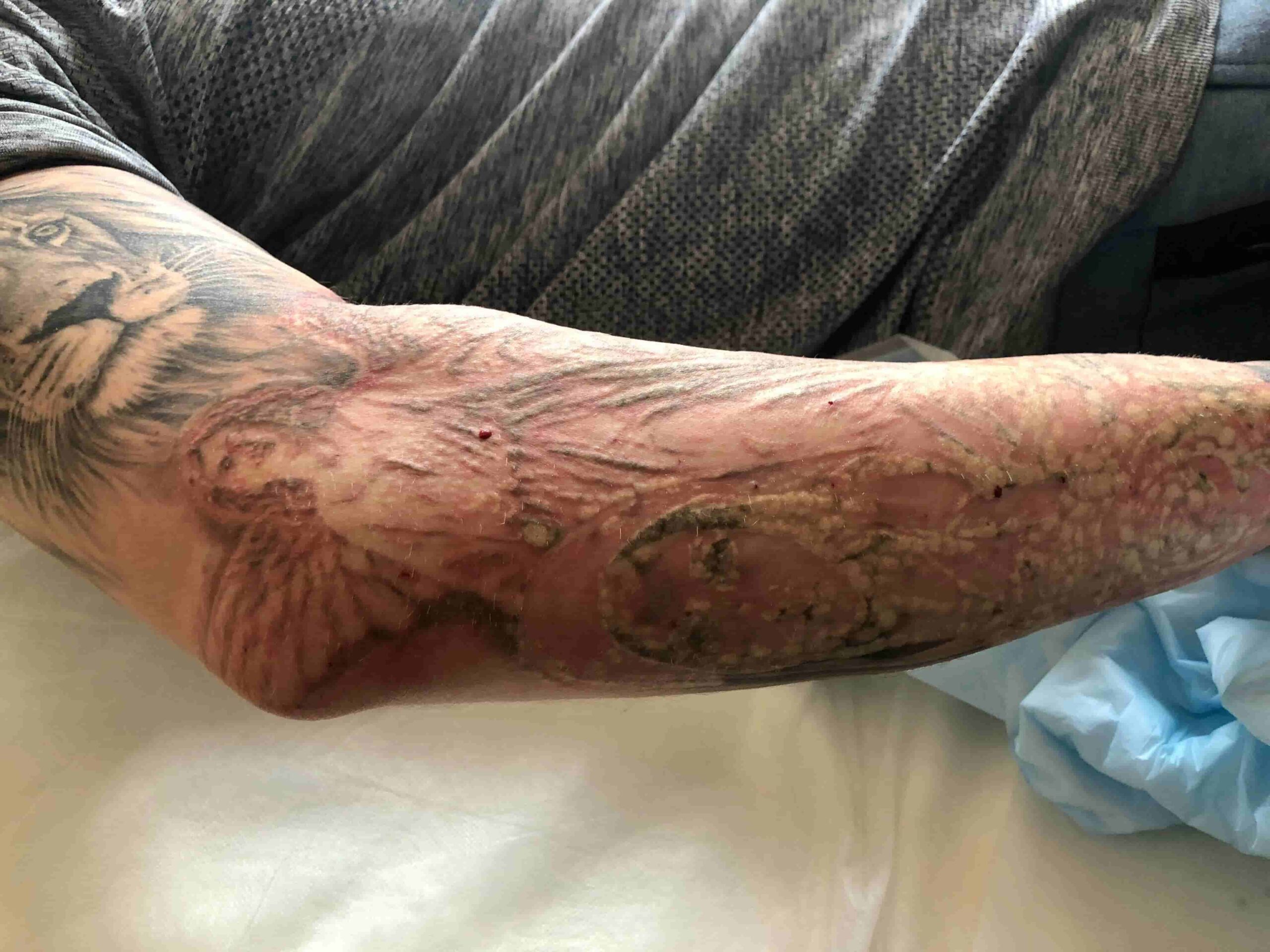 source: leadthefollowers.com
Allergic reaction

– Are you planning for the tattoos? Is this the first time your tattoo? It can be a good idea but make sure you are not allergic. Side effects are very common in tattoos. Many people are allergic to inks, though not all are allergic. Allergies are the real and serious side effects. This is very common with some colors like greens and yellows. Dark colors like purples or blues do not have the reactions. So go for an allergy check-up before getting inked.
Scars are not always cool

– For young generations, the tattoo is a style statement, and many people follow it. But every human body is different. Which can suit one body might not suit your body. The tattoo may be the cause of unwanted scars around the tattoo areas. It will fade after days, but not everyone is lucky. Those people have permanent scars on their bodies. It causes redness, small bumps.
Hepatitis and HIV- Often, tattoo artists reuse tattoo needles; it is very dangerous. This can be a serious concern. If the tattoo artist reuses needles, it can cause serious diseases like hepatitis or HIV. Check whether the new and unused needle is using or not. Mainly, students who have less money do not have any income source going to the cheap parlor and getting their tattoo done, which might be risky. It's your health. Do not compromise it with money.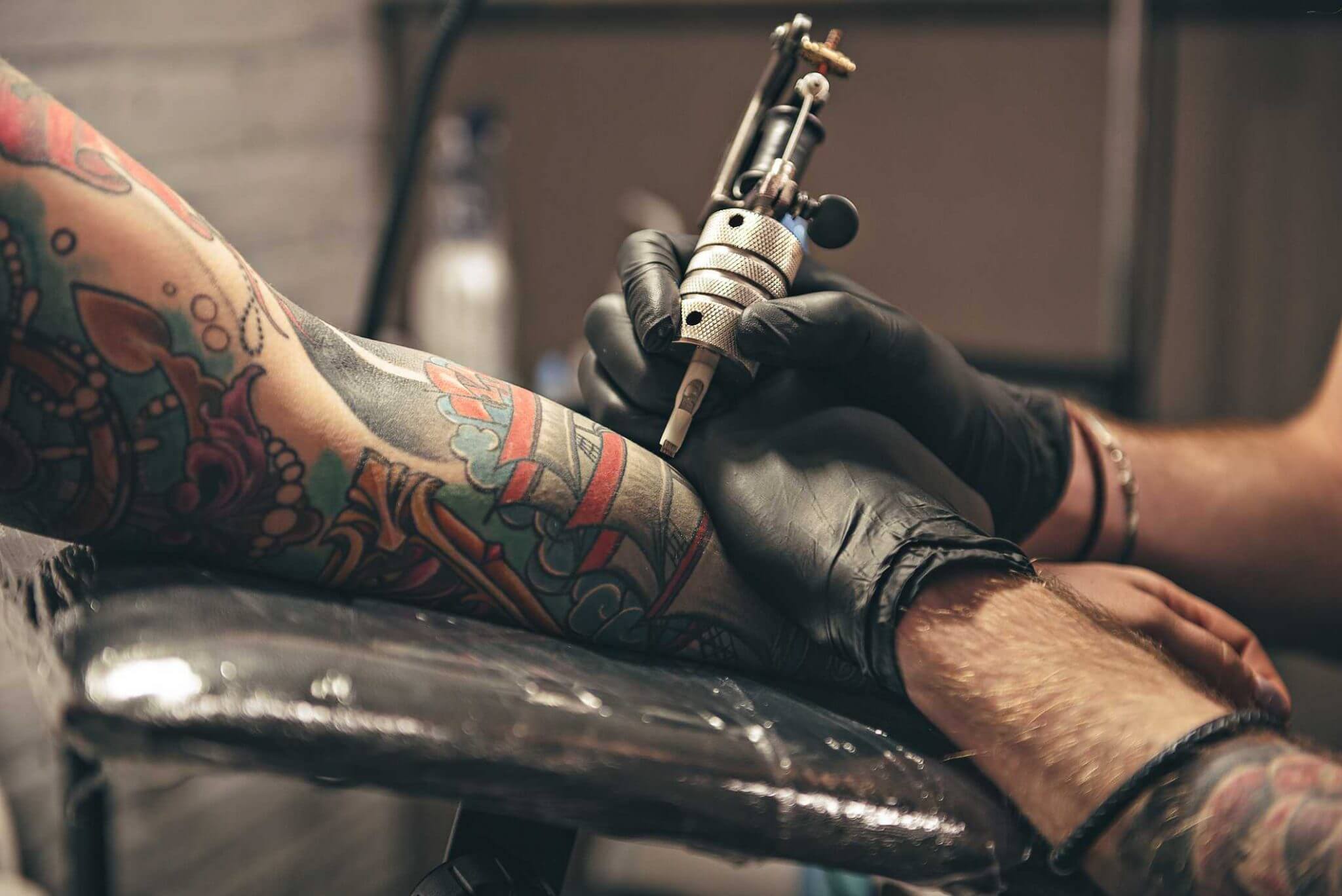 source: cloudinary.com
Skin infection-

Apart from the scars, skin infection, which you need to consider. Though it can be treatable, it will still take time to heal. People who have very sensitive skin they got rashes and skiing get infected with the tattoo ink. Make sure the artist properly sterilizes the needle. Do not allow him or her to use the same needle.
Blood donor-

Do you done blood often? People who do this regularly cannot donate blood after a certain period of getting inked. Once you did the tattoo, you cannot donate your blood to others. This is the main reason why Cristiano Ronaldo does not have any tattoos on his body. Because the famous football player donates his blood very often, you cannot donate blood for one or two months once you have the tattoo. Also, the tattoo parlor should give some document to the customer that he or she can donate blood after a certain time; the parlor must follow this rule. If you do not get this, then you are no qualified to donate the blood again.
Cancer

– A reputed and regulated tattoo parlor makes people aware of hepatitis complications and HIV. People should be aware of cancer, as well. If you are not going to a regulated tattoo parlor, you might face serious consequences. Many tattoo inks cause toxins in the bloodstream, which is very cancerous. Though this is rare, experts say it's highly dangerous.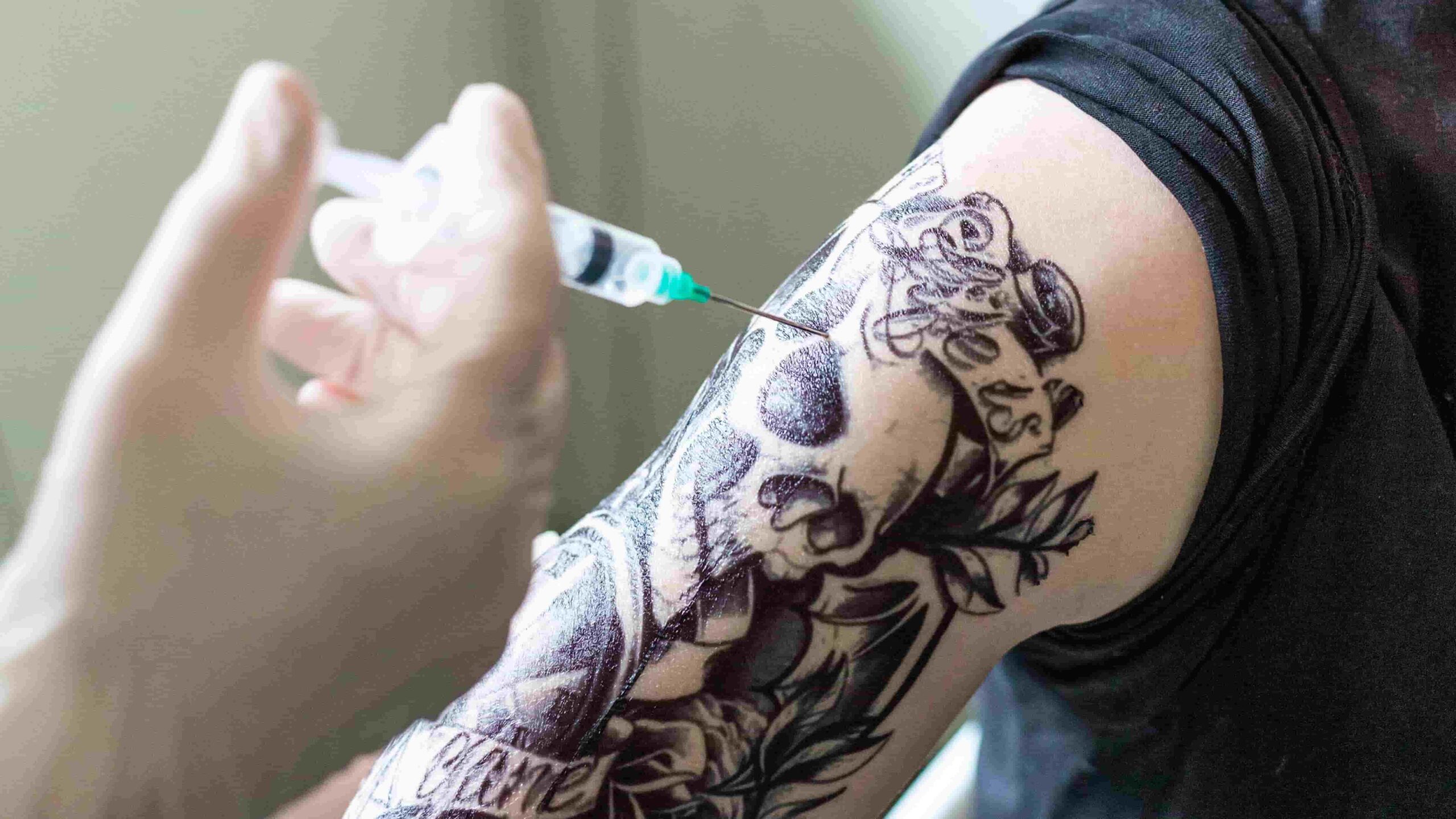 source: allure.com
Unwanted Bruises

-You never knows when an accident comes your way. If the tattoo machine's needle punctures the tattoo's blood vessel, it may cause a hematoma. If the blood vessels got punctured during the tattoo, blood would clot under the skin. With time it will fade away, but it is not a good idea.
Lymphatic system stress 

– Tattoos can cause unwanted stress to the lymphatic system. It results can be the reason for inflammation around the tattoo area. YOu might feel itchy all the time. This is the main reason why people ask you to go to a reputed tattoo parlor and choose an experienced and knowledgeable tattoo artist. It is not like a painter who will draw and mend it if something happens. Tattoo art is tough; you need to keep many things in your mind. 
Check whether the artist wears gloves or not. Always check whether the needle is a fresh one or not. 
The equipment should be smooth so that you can get a smooth and brilliant result. DO not go to a cheap tattoo parlor; it might harm you in the long run.