There are many snow blowers available in the market. After many surveys, I have come to this conclusion that the Snow Joe iON18SB snow blower is the best and the most popular cordless one in the market. Due to its lightweight and minimal assembly requirement, Snow Joe has gained a very good reputation as a quality product. Not only its good performance and features but the affordable price at which it can be bought have made this single-stage snowblower the show stopper of 2020.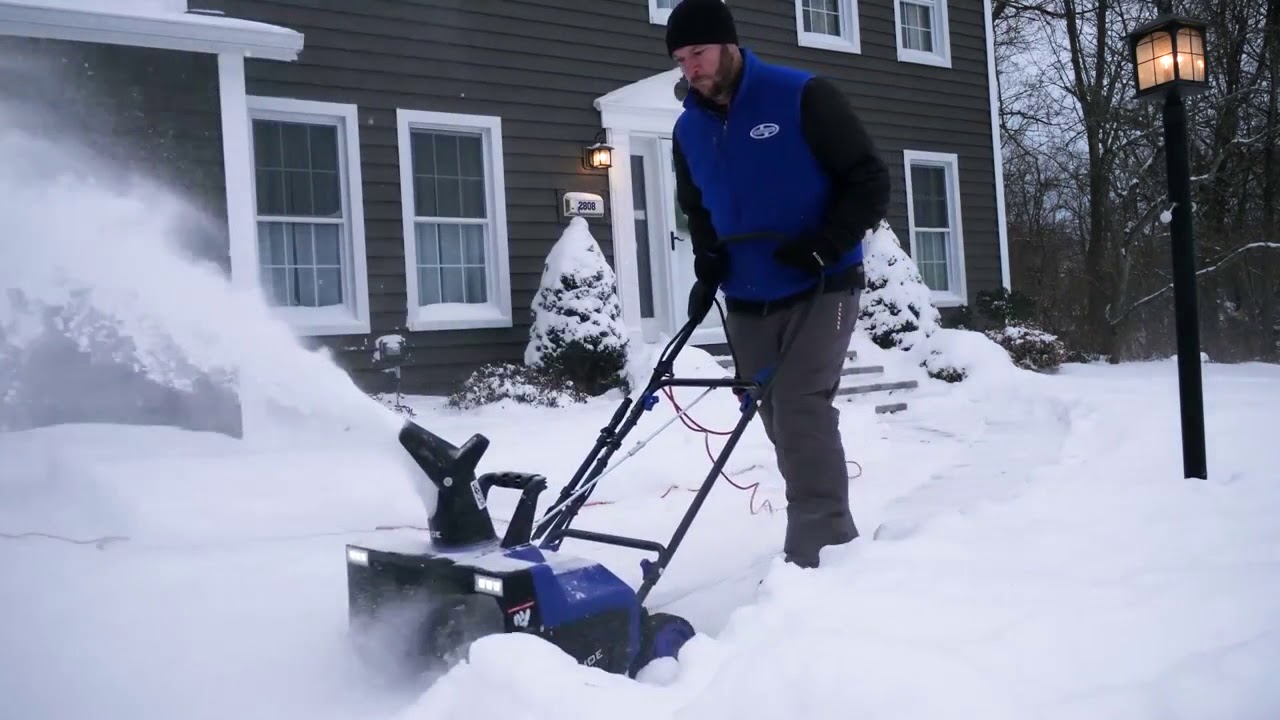 source: youtube.com
The Snow Joe has a brushless 750-watt motor and is powered by a single 40V 4.0 Ah battery. The machine works noiselessly. The other excellent feature is its size due to which it is easy to handle. As the battery duration depends on the conditions of the snow I was very happy to get a 50 minutes working time with a few inches of fluffy snow on a one time charge. With heavier snow, it might take only about 35-40 minutes. That's a fantastic performance!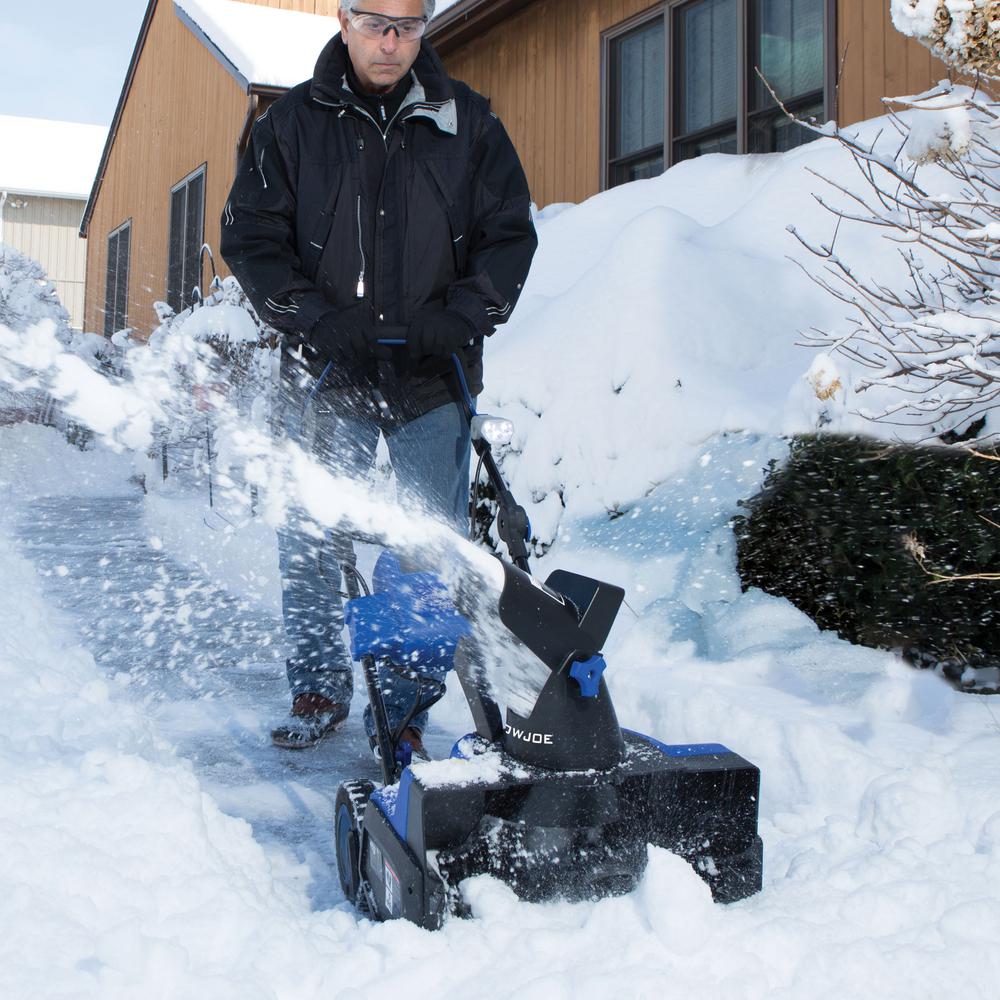 source: homedepot-static.com
As this cordless this snow blower by Snow Joe is made of steel it's very sleek. The auger is coated with rubber paddle to prevent damage to the surfaces. It removes the snow very efficiently right up to the surface. The pavement becomes visible which prevents further ice build-up. The only drawback is that the efficiency decreases with hardened tire ruts. Just avoid using this unit on gravel driveways. It is ideal for wood deck owners as there is no risk of scuffing the surface.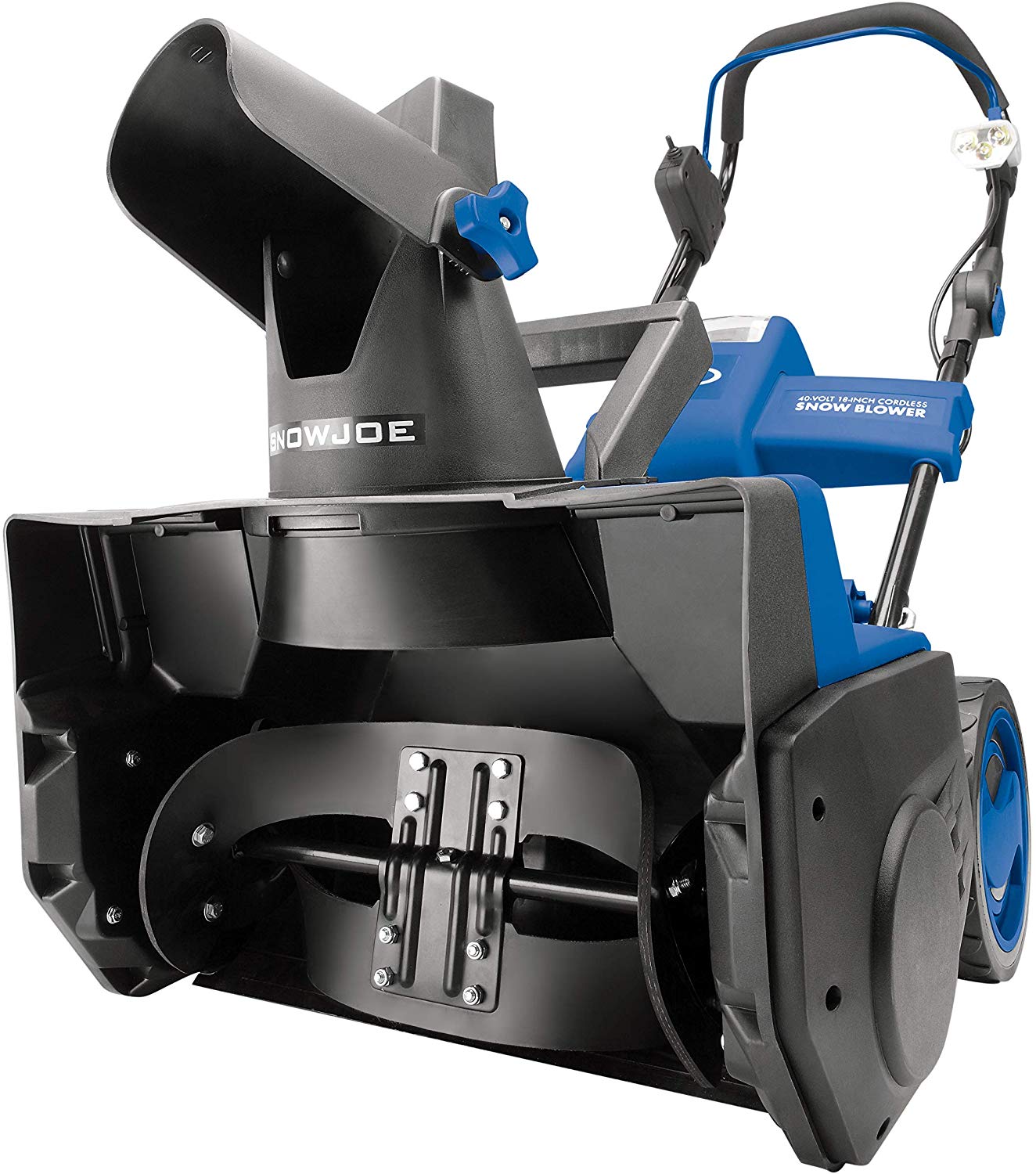 source: amazon.com
The 18-inch frame of Snow Joe iON18SB cordless snow blower is just fine for single-car driveways and sidewalks. Clearing 6 inches or less of light snow is just a cat work for this Snow Joe. It can throw light and fluffy snow over 10 feet. The auto-rotate chute is a rare feature worth mentioning. A tiny joystick at the right of the handlebar moves the plastic chute 180 degrees side to side continuously. When the snow is wetter, due to clogging, the machine has to be stopped and the chute has to be cleared. Spraying some snow and ice repellent inside the chute will remove this problem.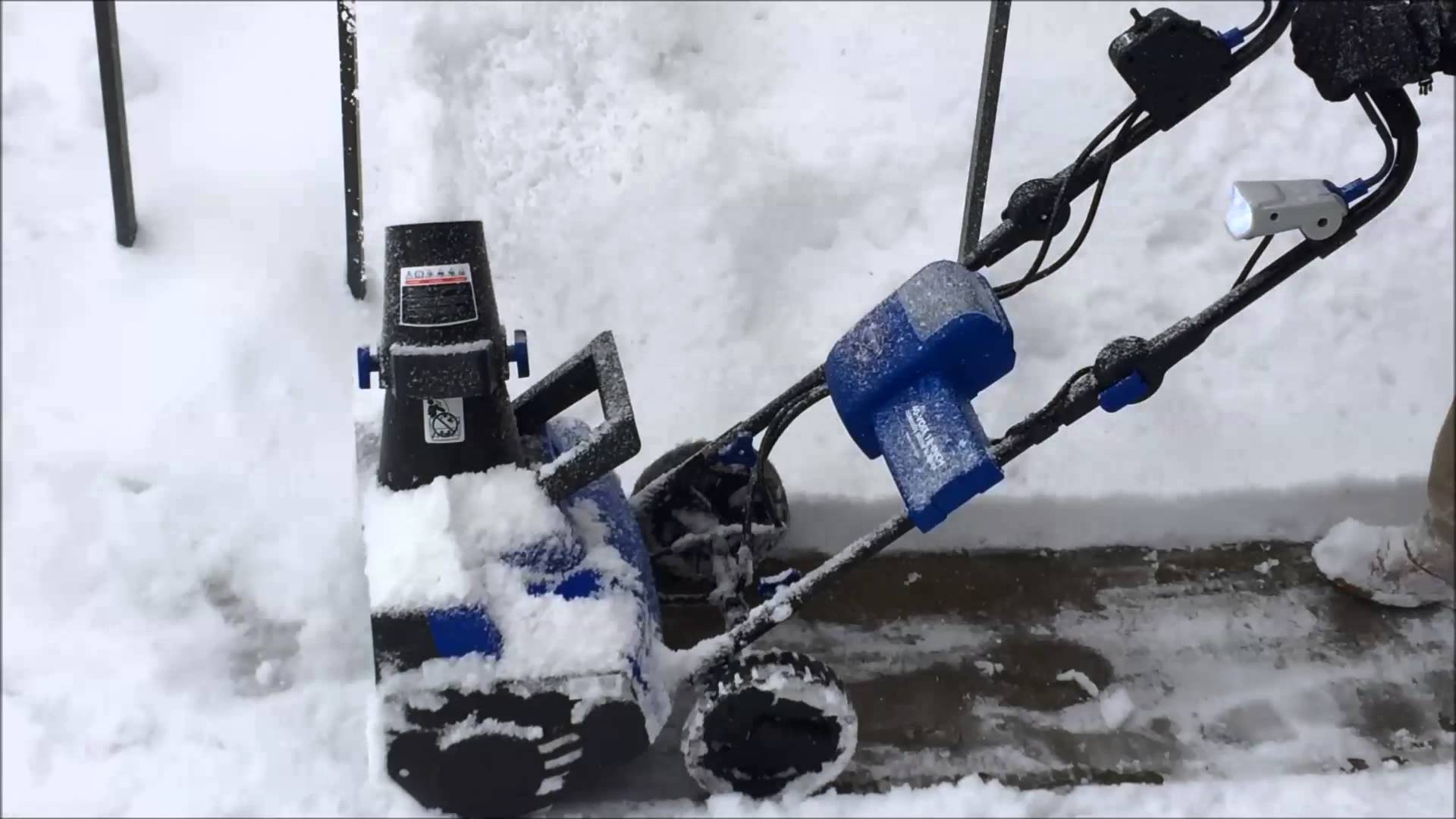 source: snowjoe.com
Snow Joe iONS18SB is only 30 pounds so it is very easy to handle. It can be moved forward and backward effortlessly and is, therefore, a popular option for Seniors. For night time use a 3 watt LED light is attached on the left handlebar which can be moved up and down. This is a helpful and safety feature. Snow Joe also offers a unique hybrid version of this snow blower for a little extra money. The added advantage is that it has an electrical outlet also which consumes 13.5 amps of current and is more powerful than the battery side. This enables it to handle a thicker pile of snow at the end of the driveway and is very useful on a snowy day. 
A 2-years warranty is offered on the battery and charger of all Snow Joe snowblower. Snow Joe sends replacement units and parts to customers at FOC basis. The Snow Joe iON18SB is a nice, affordable, quiet, eco-friendly, and easy to operate snowblower.