Walls don't always have to be used to separate and divide—instead, they can be beautiful, sleek additions to your office that reflect your workplace's unique flair. Whether you want to establish specific rooms or spaces within your open-concept office or for every employee to have a personal space to work with, partitions are on option that's both practical and stylish.
If you are looking for partition ideas that can transform your office into an even more welcoming and open space, here are some attractive, trendy ideas to help you get started:
Opening up closed spaces with glass partitions
Glass walls offer a sleek, modern appearance that is completely on trend. Not only do glass partition walls look so much better than conventional drywall, but they can create private spaces within your office without sacrificing a welcoming open concept feel.
With glass walls, private offices and meeting rooms can be created, while allowing the entire office space to be visible for everyone. This allows for a more productive and noise-free workday without anyone being closed off from the rest of their team.
Adding flair with brick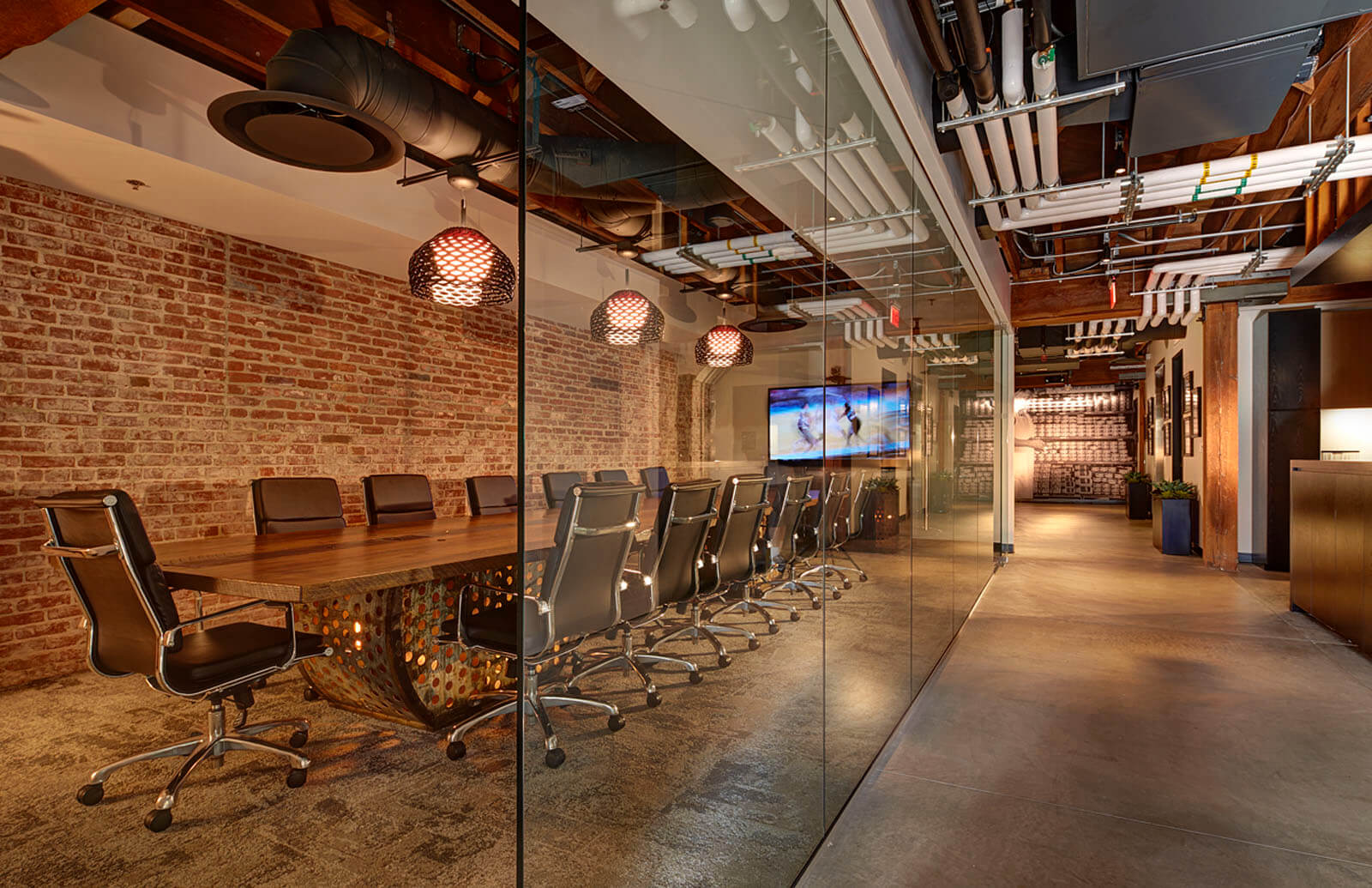 If you already have traditional drywall in your office space, tearing it down to replace it can be a costly and disruptive process. Fortunately, it is possible to make the space more stylish without extensive renovations.
Using high-quality laminate, you can replicate the rustic appearance of brick work. A great choice for spaces that are already walled-in, like office kitchens and conference rooms, this style can reinvent your office from boring to beautiful.
Mixing it up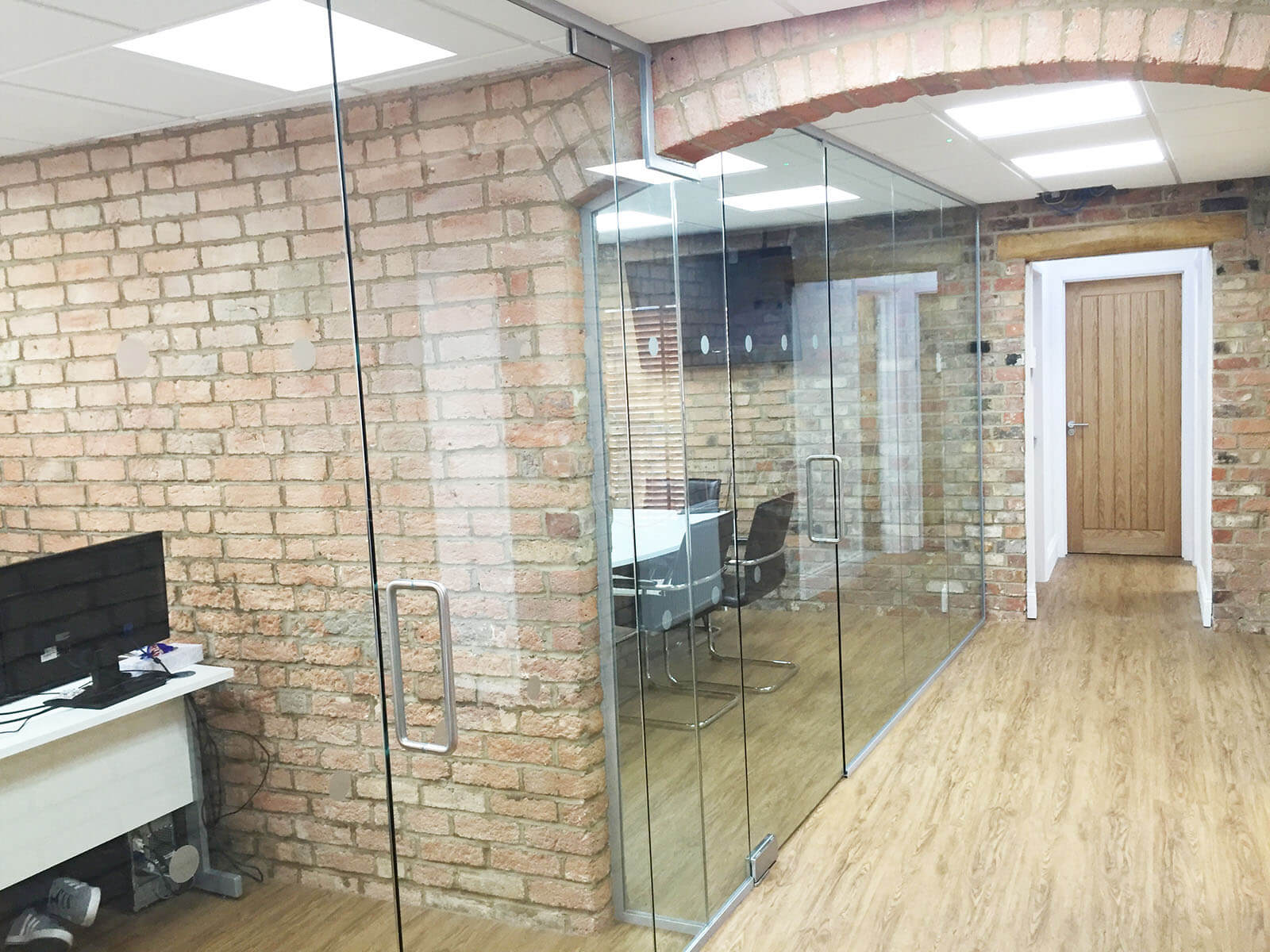 Source:https://www.glassatwork.co.uk
Both glass and brick work options are appealing and trendy, so why not have both?
Often called 'duo segmentation' by industry professionals, this style allows you to mix and match different materials and designs, creating patterns that perfectly reflect your office's unique personality.
Even if the brick work style is not right for your office, there are plenty of other laminate options that can be mixed with glass panels for great results. Together, laminate and glass offer the opportunity to experiment with different colours and patterns until you find a perfect match for your office.
Free standing walls for the open office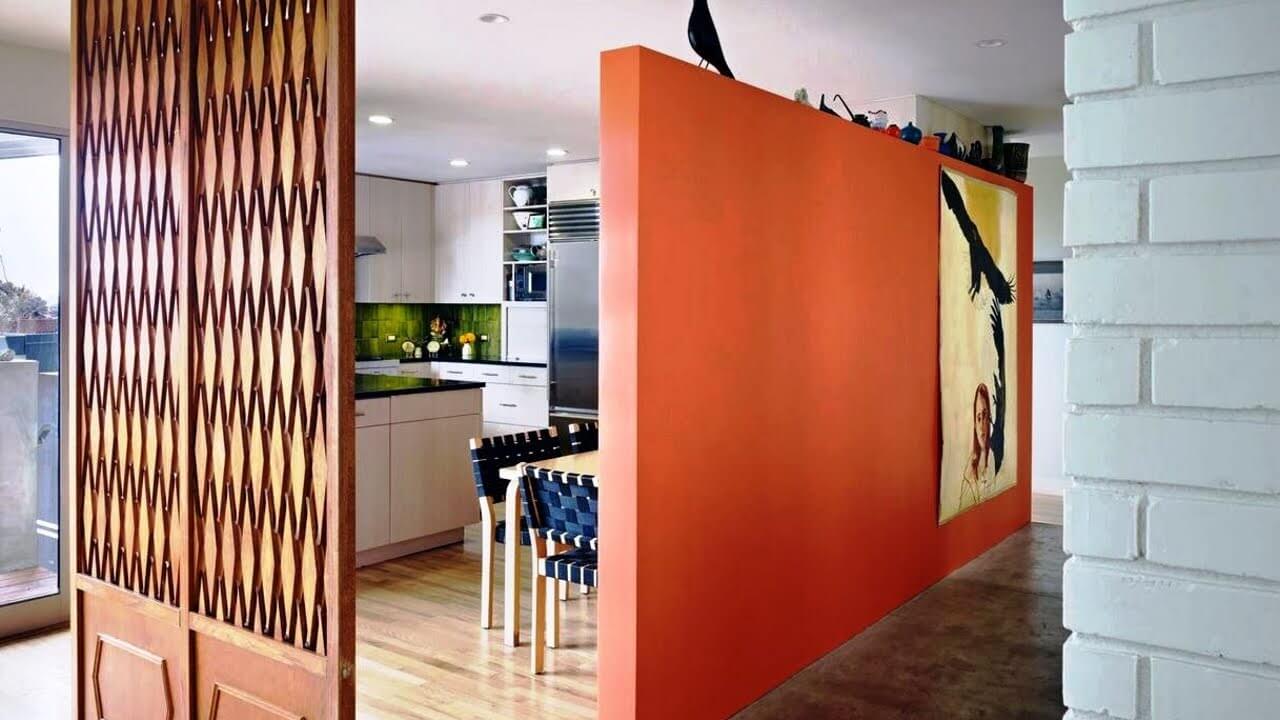 Source: https://i.ytimg.com
Depending on the dynamic of your office, it may be in the best interest of your team to preserve an open-concept feel. Although the transparency of glass can help maintain an open feeling, the reality is that some spaces will be closed off completely.
With free standing walls, you will not have to worry about the problem of closing off your space. Instead, your office will remain open and unseparated by complete walls. Free standing walls are functionally similar to traditional cubicle dividers—albeit with a lot more flair.
Free standing walls often offer lower costs and a short installation process, meaning minimal disruption to your business. They can be used to create makeshift meeting spaces, divide different departments or give certain employees an added touch of privacy. Since this wall style is not bolted into the ceiling, spaces can be divided without complete walls isolating certain spaces within your open concept office.
Finding a contractor
Ultimately, if you really want to find the perfect option for your office space, you need to reach out to a contractor who can help you find the perfect style for your budget.
IMT Modular Partitions are Toronto-based experts who can work with your office to find the right style partitions. They offer a full range of services for offices of every kind, as well as a huge selection of accessories.
If you would like to learn more about IMT Modular Partitions or to inquire about their services, you can do so by visiting their website https://imtmodularwalls.com/.