When buying
restaurant tables
 for your dining space, restaurant owners must take several key factors into consideration. They must take the style, theme, overall layout and demographic served into account to land on a table that integrates perfectly with a diner's interior. However, there is something else worth considering that is often left ignored by restaurant owners when purchasing tables.
Just like all of the above mentioned factors, it is imperative to take the size and shape of the table into consideration as well. Failure to do so can result in disaster. You may end up buying tables that end up leaving no room for your staff or customers to move, making your dining space feel cramped, which is the last thing you want.
Suffice to say, it is highly important to focus on the shape and size of the table you are going for to avoid any troubles later. People also get confused, not really knowing what shape or size of restaurant tables will be ideal for them. This is the confusion we aim to clear with this article.
When it comes to table shapes, they largely fall into two categories. You can either go for tables that are round or opt for the ones that are rectangular or square in shape. Each of these have its own unique set of advantages.
So let's look at each one individually to understand what benefits both of these different shapes serve.
1 – Circular Tables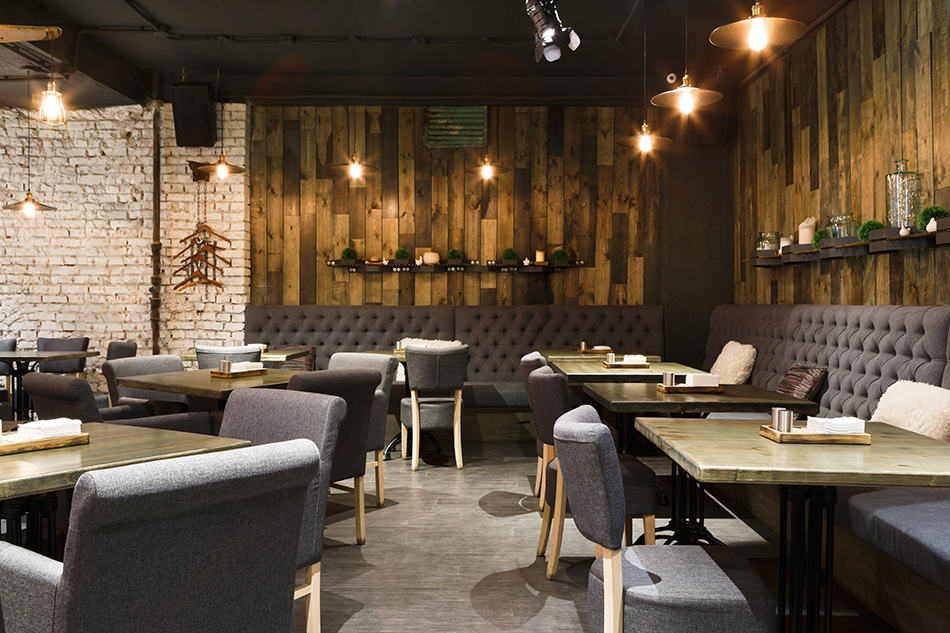 source: homenish.com
If you want to create a more gregarious, social atmosphere within your eatery, then circular shaped tables is the way to go. These tables offer more leg room and facilitate relatively larger seating capacity per table. They are ideal for family restaurants as they do not have any edges, which makes them safe for kids. Circular tables should be perfect if your restaurants experience customers that come in groups and want to interact with each other while attending to their food or drinks.
2 – Rectangular or Square Tables
source: hillcrossfurniture.co.uk
Rectangular Tables have near universal application, integrating well with any style of restaurant. They are especially ideal for banquets and family diners. These tables can fill up empty spaces in your diner in a perfectly symmetrical manner. These tables can find a place against the walls or even be combined together to accommodate seating for large groups of people. Smaller square tables are perfect for accommodating large gathering in a smaller space.
Appropriate Restaurant Table Sizes
source: hillcrossfurniture.co.uk
The size of a restaurant table should directly correlate with the type, layout and space of your restaurant. For instance, you don't need a large dining space for fast food restaurants but larger tables are mandatory for fine dining ones. You also need to take the location of utility and kitchen areas into consideration as well.
Industry standard practice demands that you have at least 300 square inches of table space left out per diner. You can refer to the below chart to understand how to choose the perfect table shape and size.
| | | |
| --- | --- | --- |
| Seating Capacity | Dimensions for Square tables | Dimensions for Rectangular Tables |
| 2 People | 24" X 24" | 24"  X 30" |
| 2-4 people | 30"X30" | 42"X30" |
| 4-6 People | 42"X42" | 60" X 30" |
| 8 People | 48" X 48" | 72" X 30" |