Finding a good contractor isn't as easy as it sounds. It also entails plenty of responsibilities and tasks. Whenever you do a home improvement project, you have to find the right contractor that can deliver what you want. Live Enhanced explores the steps you must take when finding a new contractor. Read on! 
Get Recommendations 
source: skylightroofing.com
The first obvious step to take when finding a contractor is to ask around and search for recommendations. The most obvious place to start is your friends and family. After that, check out NARI (National Association of the Remodeling Industry) to find members in your location.
If you can, talk to a building inspector and ask about contractors that routinely meet code requirements. This way, you'll narrow down your list of contractors much faster. 
Get Bids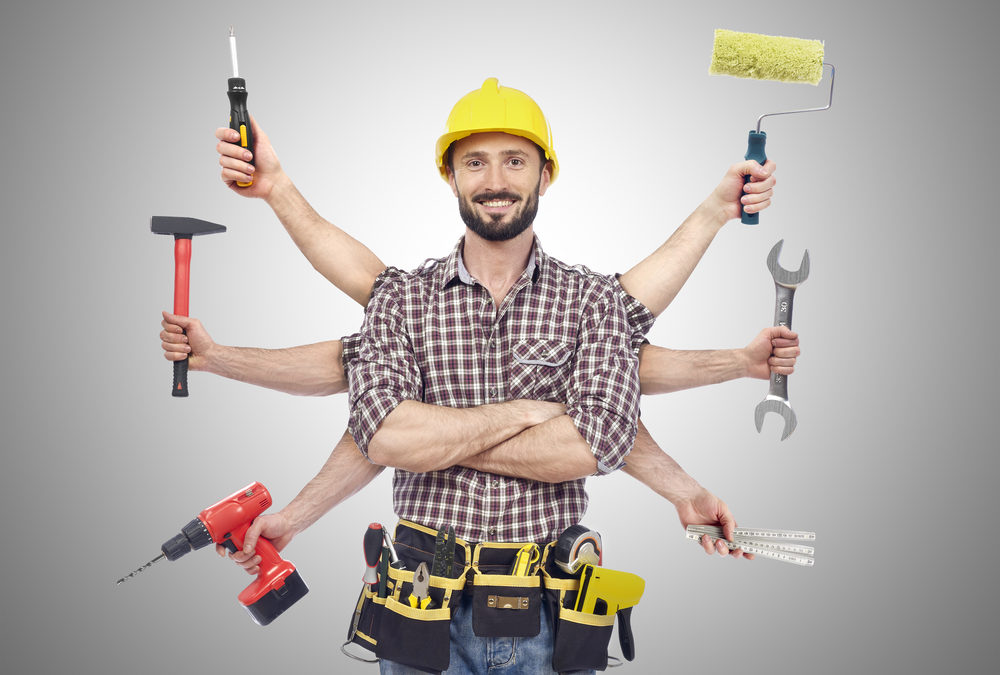 source: fenceokc.com
Once you have a shortlist of contractors — all of which should have impressive track records and reputable work ethics — you can start requesting for proposals and bids. 
For instance, if you're looking for a good Toronto flooring company, ask the companies on your list to give you a breakdown of the materials' cost. They should also provide an estimate of the total labor, profit margins, and other expenses they will charge you. 
Meet Face to Face 
After checking their proposals, you can start interviewing them. Phone interviews are quick and practical. Generally, you can ask over the phone all the questions you might ask in person. However, face-to-face interviews give you a firmer grasp of the contractor's abilities and services. 
With in-person meetings, you can gauge which contractors look and sound more comfortable with their estimates. They should be able to think on their feet if you throw them situational questions that may be relevant to your project. The person should answer your questions satisfactorily if they're as good as they say they are. 
Pro tip: before meeting face to face, check the contractor's records on your local Better Business Bureau to see whether they have disputes with previous customers or subcontractors. If they do and you want to interview them anyway, see if they'll divulge such disputes as a way to build confidence. 
Don't Settle for the Cheapest 
source: njmonthly.com
Contractors should be transparent about how they price their services. If they offer an incredibly low bid, then they're most likely cutting corners, and you won't get the quality you deserve. More often than not, it's best not to settle for the cheapest option. After all, you get what you pay for. At the same time, don't go for the most expensive one when you have a more budget-friendly option. 
Choose a Payment Method 
Don't forget to discuss and clarify your payment options and budget with the contractor you've chosen before starting their work. Different contractors will have different pricing and payment methods since there are no industry standards. 
One rule of thumb to remember: never pay cash. Pay by credit cards or checks for smaller projects. For larger ones, arrange financing. Contractors that only ask for cash payments are a red flag. 
On the flip side, expect that they'll ask for down payments. Some states impose limitations on the amount of money contractors can ask for as down payments, so check the limits imposed in your location.
Set a Payment Schedule 
source: lendingone.com
Before starting the project, set a clear and well-defined payment schedule. The way the contractor discusses the payment schedule can give you clues about their financial status and, more importantly, work ethics.  
While it's common for contractors to ask for down payments upfront, it's not a good sign when they want half the total payment even before the project starts. For large projects, it's safer to pay 10% of the cost upfront. Then, make three 25% payments over the duration of the project. Pay the remaining 10% (plus any bonus you feel they deserve) after everything is finished. 
Draw Up a Contract 
Put everything in writing down to the last step of the project. The contract should cover the payment schedule, proof of liability insurance, important dates, materials to be used, and more. Such a contract not only protects you but also the contractor for anything that may happen during the project.