Call centers are an important part of an organization. A call center is a place where the agents handle customer complaints. Call centers can be used for several purposes, such as Lead generation, Telemarketing, Market research, Debt collection, Help desks, and Sales and marketing. They help to solve the queries of different customers. It is expected that the call center industry will rise to around $436 billion by 2027. This may seem lucrative, but managing a call center and generating revenues is difficult. Let's discuss some strategies to boost the revenues of call centers. 
How to Boost Call Center Revenues?
Here are 5 tips to increase call center revenues:
Target the right audience
source: pinterest.com
A call center is not about attending to customer queries. It can be used for lead generation, telemarketing, sales, and marketing. So, it is important to choose the right audience for lead generation. Otherwise, the entire exercise would backfire. Choose the audience according to certain demographics. This would help the agents to interact with customers easily. Reach out to customers who seem to be interested in the organization's products or services. This data can be generated through online surveys and social media ad interactions.
Choosing the right agents
The right call center agents can help achieve the organization's business goals. Efficient call center agents can understand the customers' queries and also would be fruitful in generating proper leads. Call center outsourcing Philippines ensures that you get reliable and professional services.
Choosing the best tools
source: pinterest.com
Having advanced tools at the agent's disposal helps to offload many responsibilities. This provides ample time for the agents to attend to more customers.
These tools are very helpful. Choosing the right tool can help generate a good amount of revenue for the organization.
Some examples of these tools are 
Phone answering services

Video conferencing

Workforce management tools

Cloud software

Agent analytics tool
Train the call center agents
The organization should realize the importance of soft skills in call centers. Talking to customers is the main part of call centers. So, it should be mandatory for call center agents to undergo training regularly. This would help them to cater to the customers in a better way.
Work on conversations
source: pinterest.com
A major chunk of business is lost because of poor communication skills. 

A lack of personalized messages while interacting can impact the customer's experience. To increase revenues, the organization should ensure that its call center agents know how to make customers feel valued. 

Having the proper data on leads would help them to understand the client better before reaching out to them.
These tips would make the customer feel special. Some other strategies that will help business improve their revenue, apart from the 5 mentioned above, are as follows:
Cross-sell and Upsell

Cross-selling and upselling play an important role in generating revenues. The agents should be well-versed with other products or services. 

The agents should try to convince the customers to upgrade the products/services they are looking at. This is known as upselling.

The agents should try to sell the customers other products/services along with the current product. This is knowns as cross-selling.

Try calling from local numbers

It is a common notion that people tend to ignore calls from unknown international numbers. So, the organization should call their target customers from local numbers. The call centers should take local numbers or use VoIP services to call their customers. 
Conclusion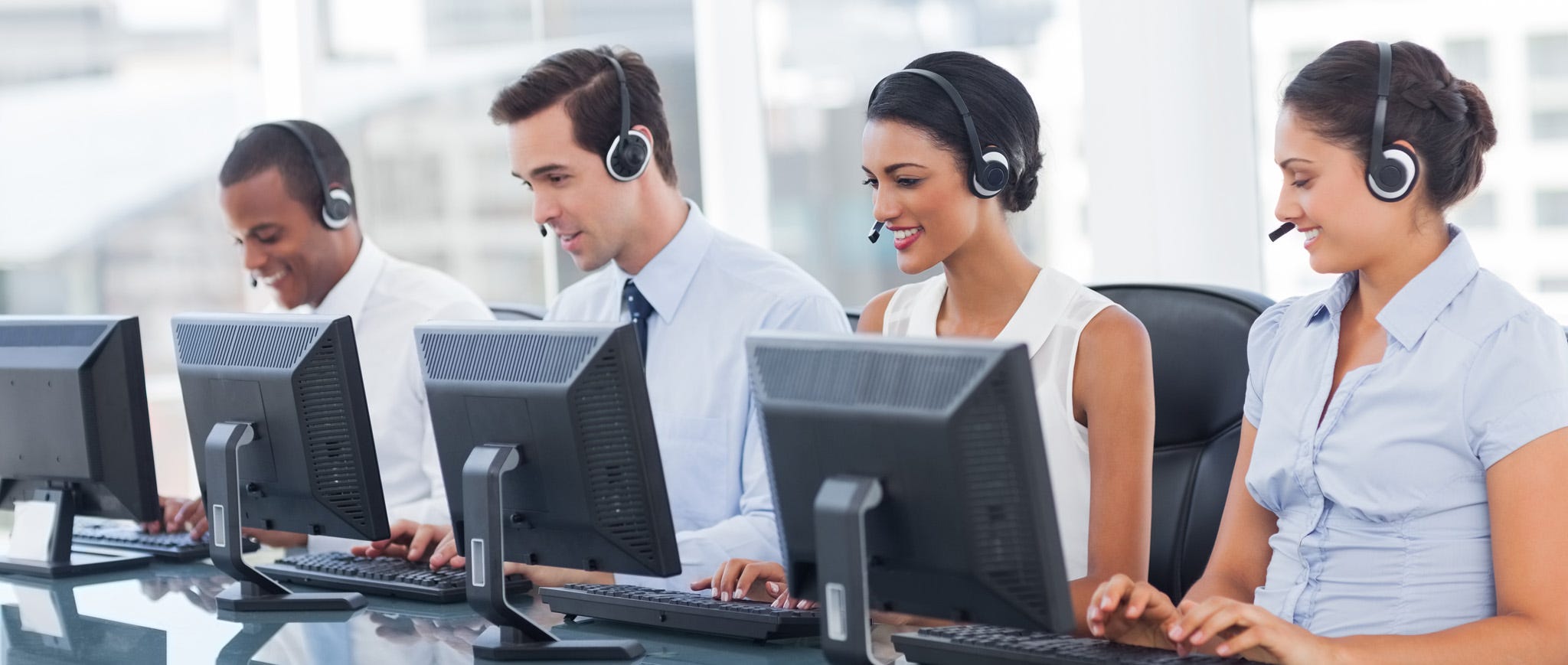 source: pinterest.com
Managing a call center is no easy job. It requires lots of hard work to generate much revenue. The organization can boost its call center business by choosing the right tools, audience, and agents. They have to train their agents regularly. By implementing such preparation techniques, call centers can work towards earning good revenues.