Faucets with touch features are a blessing nowadays. They make your life easier and comfortable. With the touch-activated kitchen faucets, you can do your tasks more easily and comfortably without messing with your faucet or sink.
When it comes to the delta, they use the touch 2.0 feature on almost every faucet. This touch feature of delta faucets is pretty good and they operate so fast. Besides, touch activated kitchen faucets cost a bit more than a traditional old school lever faucet.
Now, that's an important question why would someone want to disable the touch feature when he or she spends this much money on it?
source: deltafaucet.com
Well, there can be a few reasons. Your kids can start to play with your faucet's touch feature. Or you often do messy jobs that make your faucet body unhealthy. You just want to mess with the handle lever.
Well, there are plenty of solutions to this. In this article, we're going to discuss how to turn off the touch feature on a delta faucet. We'll share two old school methods along with a regular wise method to run on the process of deactivating the touch feature on your kitchen faucet.
Easy old school methods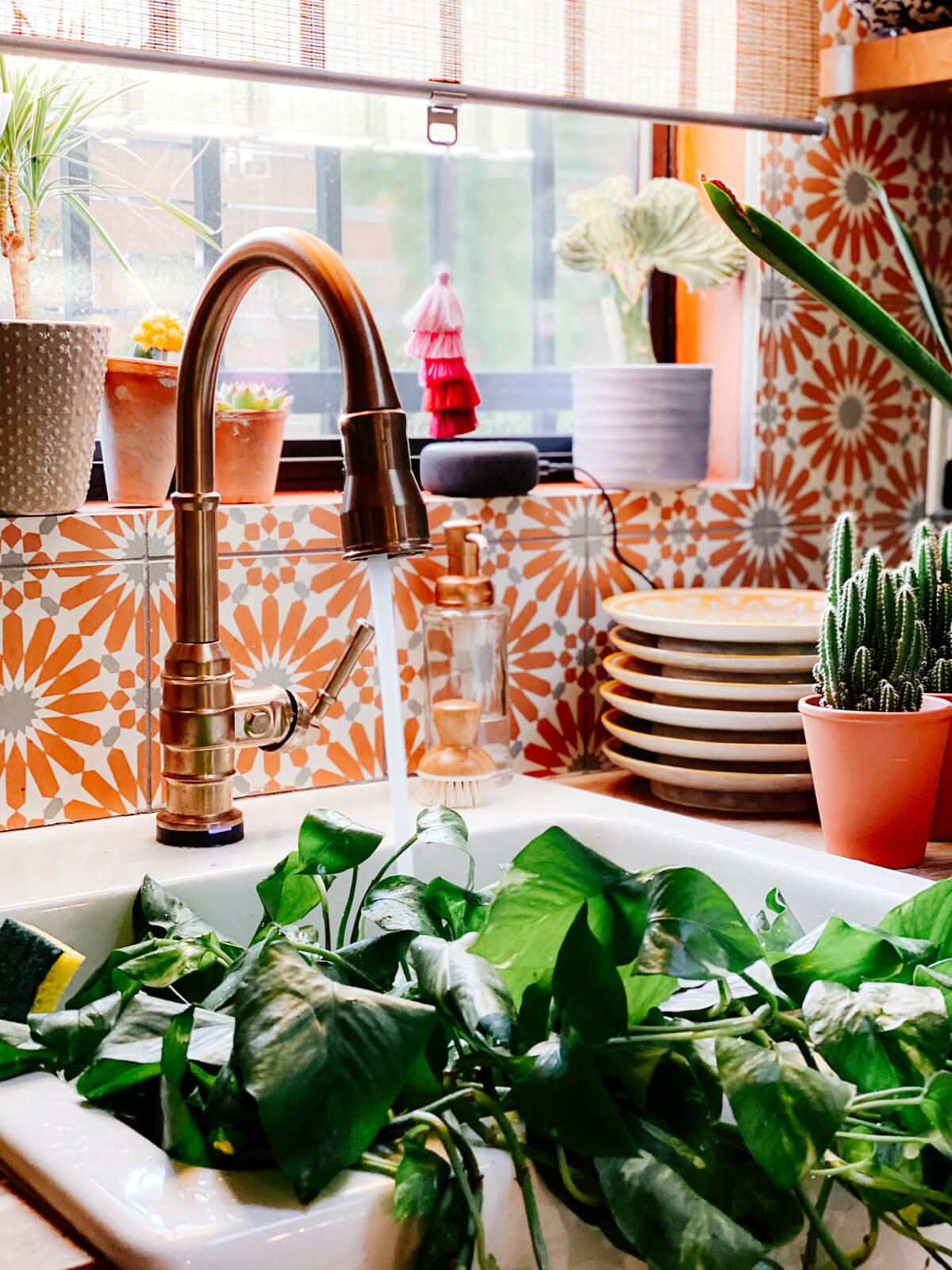 source: justinablakeney.com
Your touch activated kitchen faucet comes up with a battery power source which is located under the basement. This gives power to the sensor. Besides, you see an LED is popping up while your faucet is active. This takes power from the battery panel.
To deactivate the touch feature, you just simply need to remove the batteries and turn off the power supply. That'll make the touch feature dead. It gives your faucet and the touch sensor no harm and your faucet remain like a regular one until you put the batteries in again.
Cutting off the power supply
source: pinterest.com
Some models of the delta faucet come up with a power adaptor which gives power to the sensor and the LED. If you want to turn off the touch feature, you need to cut off the power supply.
In this case, what you need to do is just unplug the power supply cable. Faucets use a minimum amount of electricity. So, removing the cord won't be hard enough. Just remove the power cord and your faucet will remain analog until you connect it again.
Genuine method of solenoid removing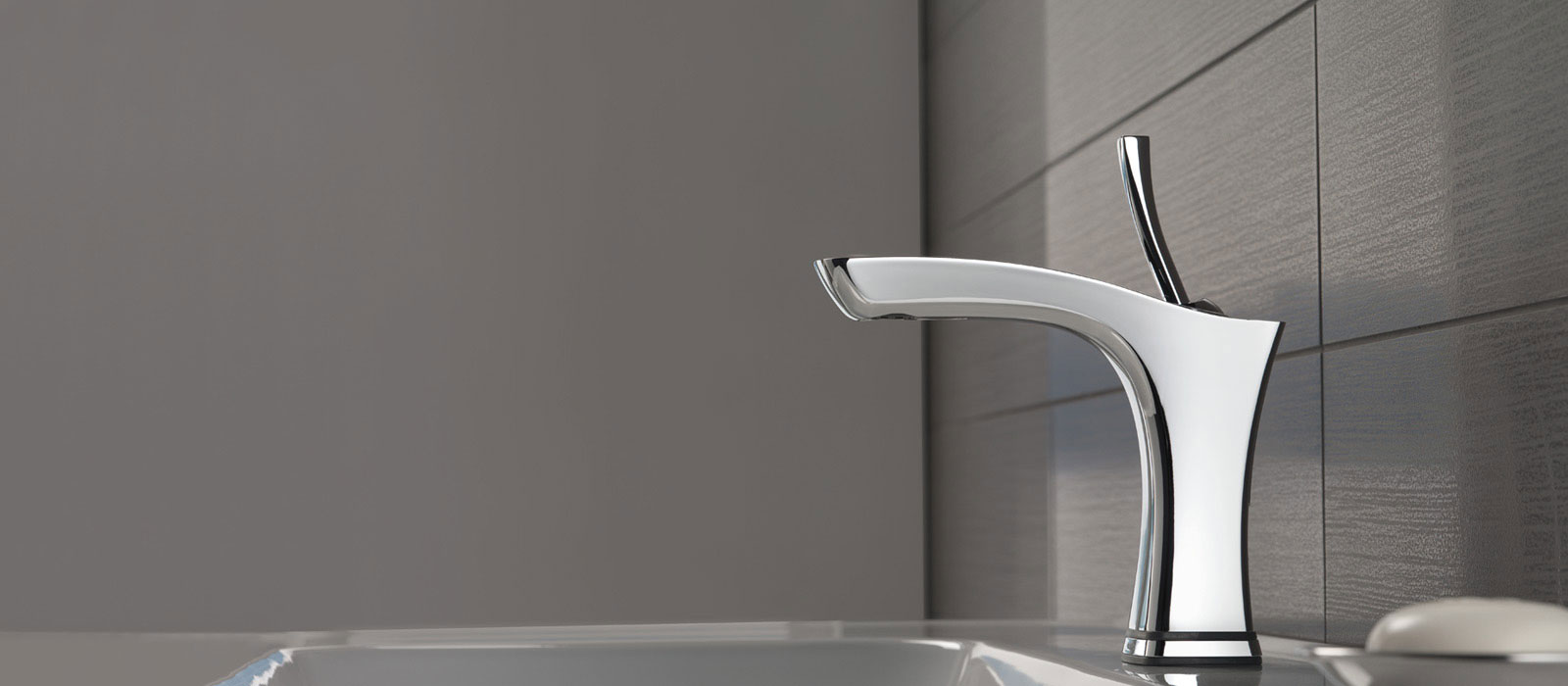 source: deltafaucet.com
Delta faucets come up with a solenoid attached with removable clips. If you want to deactivate the touch feature, you need to remove the solenoid.
Delta faucet solenoids come up with blue clips that attach the solenoid and hold it tight. If you want to remove it, remove the clips first. At this time, make sure that your main water supply is turned off.
After removing the solenoid, you need to connect the sprayer hose to the faucet outlet. This will make your faucet go analog. In this case, your faucet will work with the lever handle and the water will be bypassed as you removed the solenoid.
To make the joint long-lasting, use a clip to attach the sprayer hose and the faucet outlet. Some of the delta models have this feature. If your one doesn't have the solenoid removing feature, you need to use a screwdriver or something.
Conclusion
source: nitrocdn.com
So, these three are the process of turning off the touch feature of a touch-activated delta faucet. Some of the models of Moen and Kohler come up with a switch on the solenoid that directly turns off the touch feature.
If you can't do the deactivating task yourself, get help from a plumber or you can always call your manufacturing company Delta. They have great servicemen and you can get help from them easily.
For more questions or queries, feel free to leave a comment at Live Enhanced or contact us directly.