With the growing popularity of Metaverse, every industry is shifting its businesses to digital platforms and the fashion industry is also in the race. Virtual events are not new after the pandemic. Moreover, augmented reality and virtual reality technologies have laid a new path to experiencing fashion and lifestyle. Metaverse is a fabulous platform for creators in fashion and Metaverse Fashion Week has created a craze in the fashion industry for the last two years.
Decentraland has revealed Metaverse Fashion Week 2023 dates. This is wonderful news for anyone who \ and creates fashion. This event on the Decentraland platform invites you to discover a fresh virtual world of fashion. It is the second session of an open-access, high-profile metaverse fashion week. 
Metaverse fashion week offers numerous benefits for attendees. For those who are unable to travel to traditional fashion week events due to time or financial constraints, metaverse fashion week offers a convenient and affordable alternative. It also allows attendees to experience the latest collections from their favorite designers in a more immersive and interactive way.
Metaverse Fashion Week Date, Location & Timing: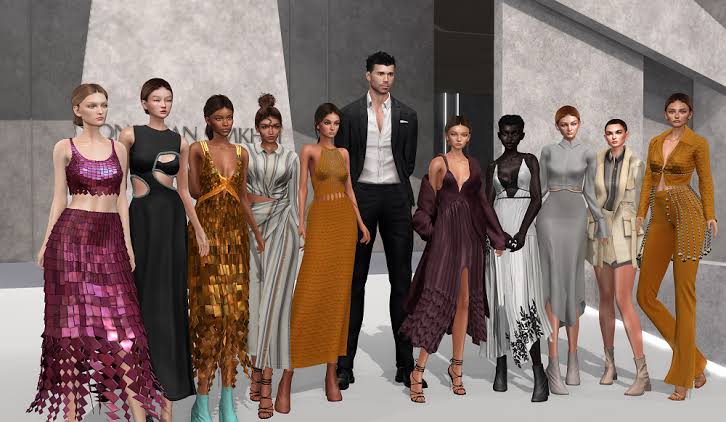 source: pinterest.com
This event is going to be held at the end of the spring 2023 season when big real-life fashion events – London, Paris, Newyork, and Milan- will be on rounding out stages. Metaverse fashion week is expected to start on March 28, 2023. It will last for four days. The last date is expected on 31 March 2023. So save the date for this exciting fun event and explore the digital fashion industry with fresh looks and styles virtually. 
Who Can Attend Metaverse Fashion Week And What Is Needed For It?
Metaverse fashion week is a virtual event that is accessible to anyone with an internet connection. This means that anyone, regardless of their location, can attend the event and experience the latest collections from their favorite designers. 
Typically, attendees of metaverse fashion week include fashion industry professionals such as buyers, journalists, and influencers, as well as fashion enthusiasts and the general public.
To attend metaverse fashion week, attendees typically need to have access to virtual reality or augmented reality technology. This could include a virtual reality headset or an augmented reality app on a smartphone or tablet. Some events may also require attendees to purchase tickets in advance. For that, you must have an Ethereum wallet. 
Overall, metaverse fashion week is open to anyone who is a fashion freak. It is also a fun event for attendees who love experiencing the latest collections from their favorite designers in a unique and immersive way.
What To Expect During Metaverse Fashion Week 2023?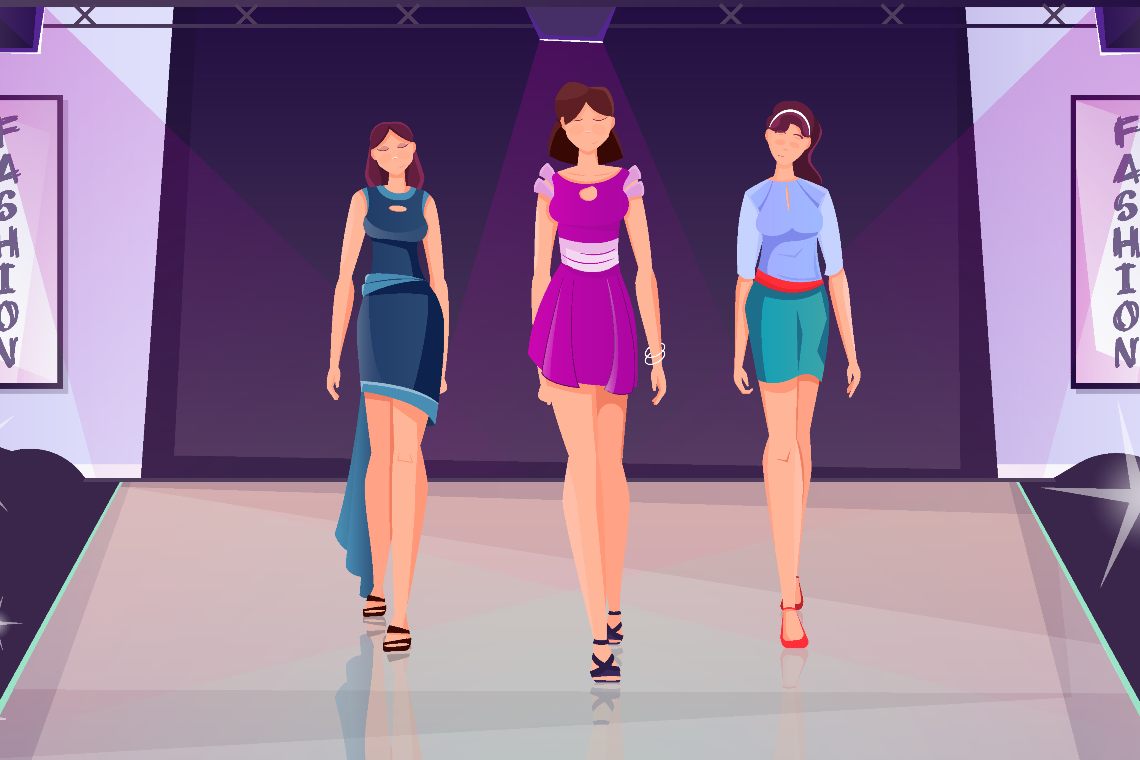 source: pinterest.com
By demonstrating how fashion can connect disparate realities and cultures, the MVFW23 curator's theme, "Future Heritage," aims to bring together the next generation of artists and fashion designers. We can expect some exciting events as follow:
Runway shows : 
During the virtual runway show, attendees may see virtual models wearing the latest collections walking down a virtual runway, while the designer's vision. Inspiration for the collection is presented through various multimedia elements such as music, graphics, and narration.
Attendees can also interact with the virtual runway show in various ways, such as by changing the angle of view or zooming in on specific items to get a closer look.
After Party : 
The after-party is typically a casual event and is a chance for attendees to unwind and have fun after a week of fashion-related activities. It is a combination of virtual entertainment and social activities. This could include virtual performances by DJs or live musicians, virtual games and activities, and the opportunity to network and socialize with other attendees.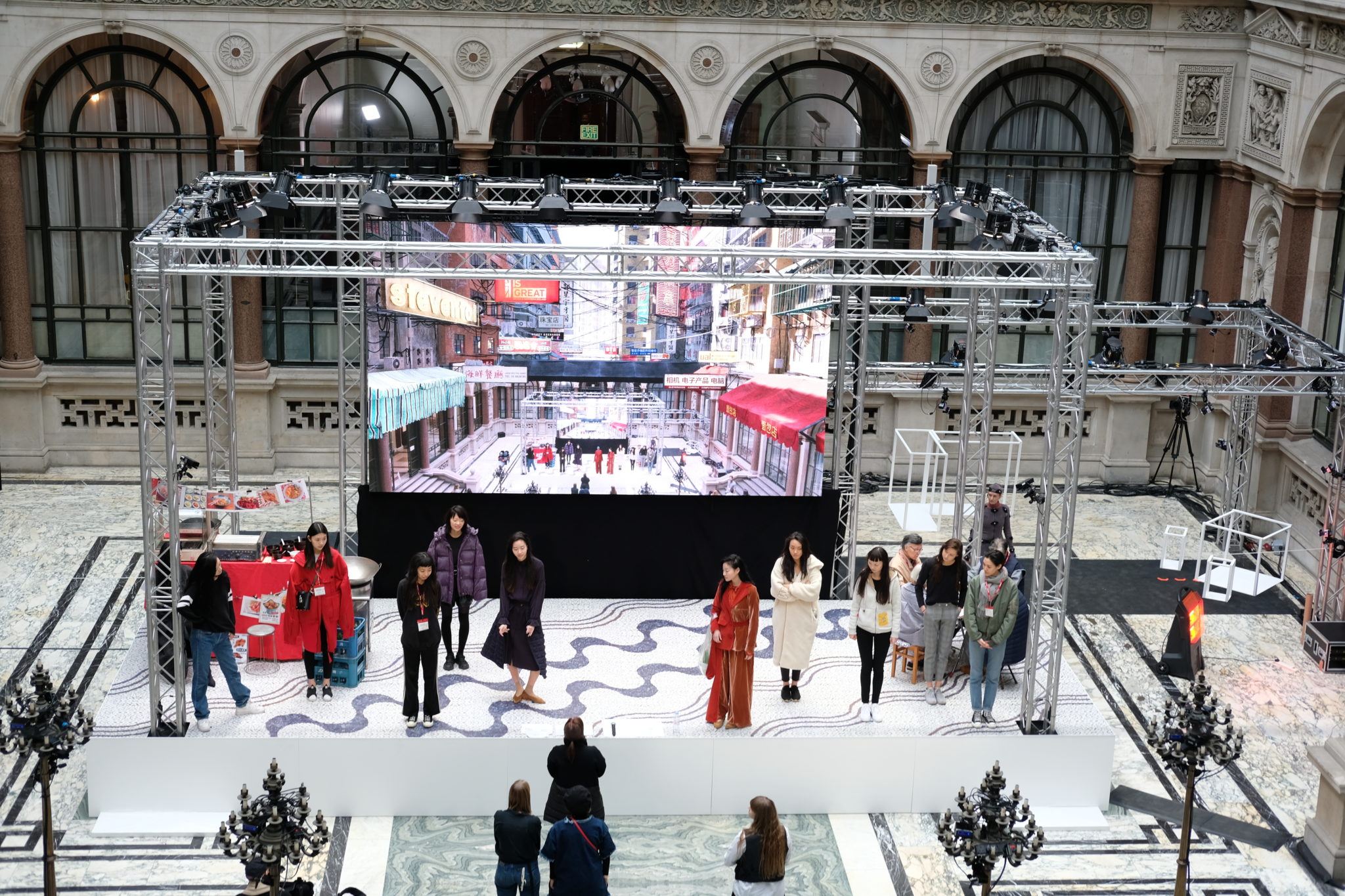 source: pinterest.com
Virtual Shopping And Exhibition: 
Buying and selling digital products such as NFTs and physical fashion products. These exhibitions often include interactive elements such as virtual dressing rooms, where attendees can try on virtual versions of the clothes and accessories on display, and virtual try-on experiences, where attendees can see how the items would look on them in real time using augmented reality technology.
Attendees can browse and purchase items from the collections on display using virtual currency or real-world payment methods. The virtual items are then delivered to the attendees' virtual avatars for them to use within the virtual shared space.
Panel Talks : 
Where fashion industry experts discuss various topics like digital fashion, virtual selling of fashion products, virtual couture, sustainability in fashion, etc. Panel discussions at metaverse fashion week provide a platform for experts in the fashion industry to share their knowledge and insights on important topics related to the event and offer attendees the opportunity to learn from and engage with these experts.
Competitions : 
Various types of virtual competitions. For example wearable competition. Various fashion designers' collections and brands may involve in this and you can participate as your virtual avatar.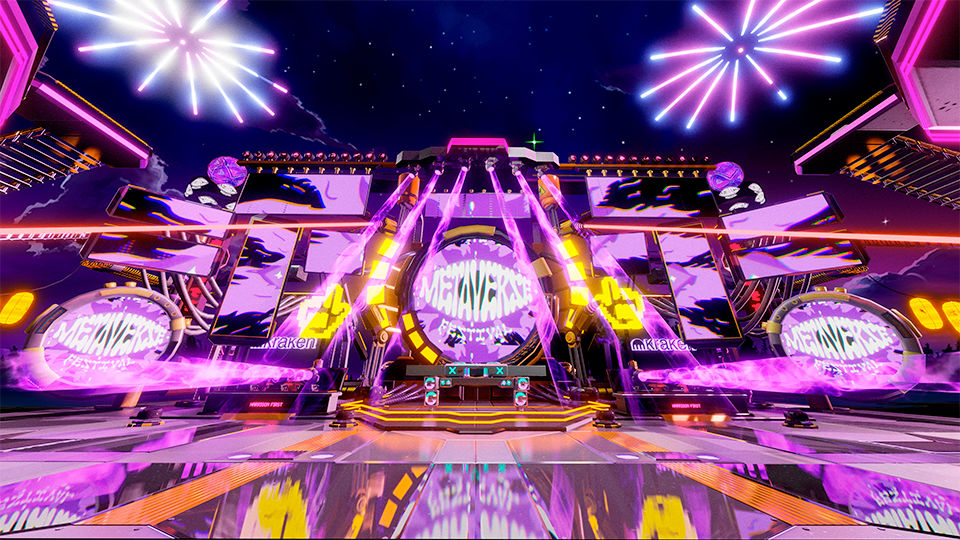 source: pinterest.com
Virtual Meet And Greet Sessions:  
Where designers and the attendees can ask questions, interact with one another and get a behind-the-scenes look at the design process.
Metaverse Fashion Week Brands
The fashion week will include some of the most popular brands and trends, including DKNY, Tommy Hilfiger, Paco Rabanne, Dolce & Gabbana, Etro, Charles & Keith, and Prive Porter.
How Ethereum Wallet Will Be Useful For Attending This Event?
In the context of metaverse fashion week, an Ethereum wallet could be useful for attendees in several ways:
To Purchase Tickets: 
Attendees may be able to purchase tickets to metaverse fashion week using an Ethereum-based digital asset, such as an ERC-20 token. In this case, an Ethereum wallet would be necessary to store and manage the digital asset used to purchase the ticket.
To Make Purchases: 
Attendees may also be able to make purchases at metaverse fashion week using an Ethereum-based digital asset. An Ethereum wallet would be necessary to store and manage the digital asset used to make the purchase.
To Receive Rewards Or Bonuses:
Attendees may be eligible to receive rewards or bonuses during metaverse fashion week, which could be issued in the form of an Ethereum-based digital asset. An Ethereum wallet would be necessary to store and manage these assets.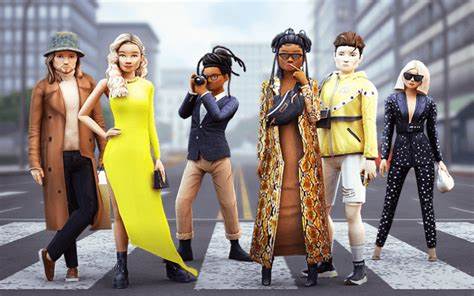 source: pinterest.com
How To Get Started For Metaverse Fashion Week?
If you have an interest in this fashion week but you are not familiar with web 3 technologies, don't worry. There are some easy steps you can follow to get into this event. You have to create your Avatar for more immersive and exciting experiences. There is an option to participate as a guest also but this will not make that much impact. Moreover, you can not save your collections properly as a guest. Follow the steps to start the process. 
Get familiar with the latest trends in the fashion industry. Explore some virtual 3D platforms on which fashion brands existed and operating successfully. 

Go to the official website of Decentraland. Read the guidelines on how to enter and navigate the virtual world.

There are 2 ways to enter Decentraland for attending the fashion week: By entering through the default location- Genesis Plaza; or by selecting a specific entrance or event. You have to decide where you want to start.

After selecting the entrance, you will be asked to participate through your Decentraland account or participate as a guest. Select as per your interest and go ahead.

Design Your "Avatar"- Your Virtual Representation.

Explore The world using "Arrow Keys" 
Final Word
The intriguing and cutting-edge idea of metaverse fashion week is revolutionizing the way we view fashion. It offers a unique and immersive experience for attendees. Moreover, it allows designers to reach a global audience in a way that was not previously possible. It is certainly an event to watch out for in the future. If you want to explore a new chapter of fashion, start preparing for this extravaganza fashion event in 2023.