String art is a very rare art that is practiced by the finest of the artists. This need s a huge amount of time employment as many of these designs have to be handwoven and the correct pattern of colors has to be matched with the design. These days, you can see string arts from Pinterest in various domestic products like table lamps and framed pictures. String art patterns have made its way big into the fashion world also. In this article, we will show you some of the best string art pattern and designs which are easy and can be tried by beginners as well.
This is like a mesmerizing spun web that makes a floral pattern. The correct pattern of colored strings has to be employed here, which will bring the desired color. If you try this, you need nearly every kind of colored strings, red, blue, yellow, green and even purple. This art can be put as an example of interior design by keeping it in the living room.
This design needs a number of small screws and pins; however, the choice of color of the strings has to be your own. Here it is shown by making a heart of blue strings, which you can easily change to bright red or dark red. It will be great if you make this art on a hard object like a wooden board, and then frame it. It will look great as a string art pattern.
This design shows a star-like design with an abstract circular design at the center. This is also employed by some pins and colorful strings. First, the pins have been mounted on the board in a large star-like shape, and then the blue strings have been woven. The central design shows that the pins have been mounted in a circular design, first woven the strings in a circular way and then the zigzag design has been made.
This is a beautiful design of a flower made up of string art. This art pattern design is pretty simple, but you have to first sketch it out on a piece of paper. Following the same pattern as the last few designs, this also has been made upon a wooden board with pins and strings. Here, the strings are white and dark in combination, but if you want, you can easily change the color of the string of your choice.
The design below is a marvelous work of the string art pattern, with the picture of a tree. This has also made up of wooden boards and pins. The design of the tree made up of pins has to be made meticulously on the board and then they needed to be woven in an interconnected pattern. This can easily be produced as an interior design item.
If you are a lover of nature, then this design will also mesmerize you. Here a sunflower has been made up of the strings and pins on board matching the same colors. This is a pretty simple design, which should be followed after a sketch of the flower in a paper and then must be conducted with suitable colors of strings. This looks very beautiful and is a great example of string art.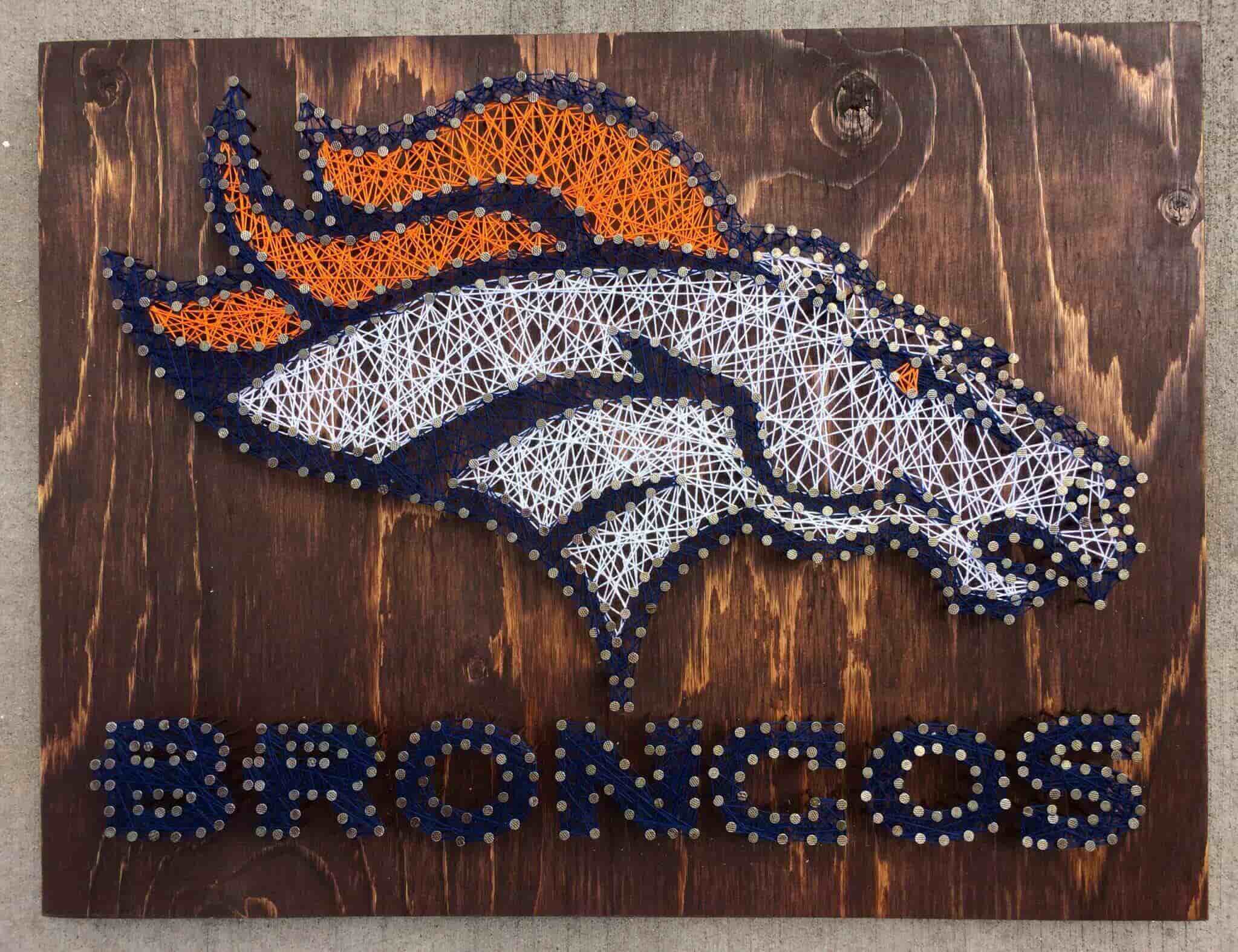 If you want to gift string art pattern artworks at www.liveenhanced.com to your loved ones and friends on their special day, then you can try this. Here words and names are made up of string, pins, and boards. You should first mount the pins of the alphabets on the board and then make the art according to your choice of colored strings. This can be a great gift during festival times as well.
If you are a great admirer of a certain brand of fashion accessories, or you are a big sports fan, then you should try this pattern of designs also. Just copy the string art from Pinterest, picture of the logo and mount the pins on the board according to the design. Then make the design with the matching colors. You can keep this design for your decorations or you can gift them to your sports lover friends also. This will be a great example of showing how much you love them.