A rug is a necessary ornament in the living room. Many spread a beautifully crafted carpet on their floor, which looks exquisite but would not be the best option for a low budget. That is why a rug is a better option and it makes your living room have the modern look. Rugs can also adjust to smaller rooms and still look beautiful. Here are some of the beautiful rug designs that will simply match your taste and can easily change the look of your living room.
source: amazon.com
A woolen furry rug on the floor is a good option, especially if you are a resident of a cold place. It will give a soothing effect on your soles and if you want to decorate then you can place a plant on the sides of the rug. These are available in many colors, if you have a small room, then it is advisable to buy one with a brighter shade.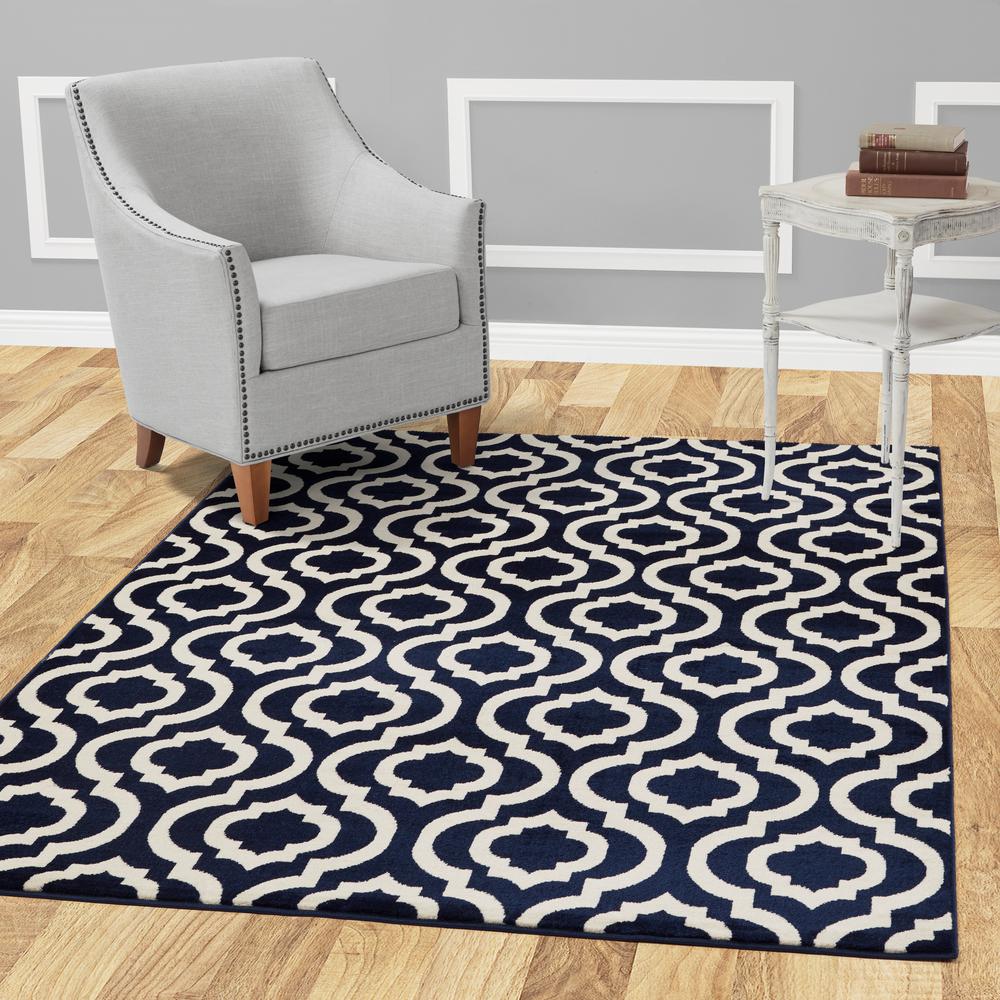 source: homedepot.com
source: rugsusa.com
This is a classically decorated rug that can be folded and shrunk as per your wish. It has a nice design on a dark-themed color, which talks of the elegance of your room. You can place your center table and sofa on the rug and it will cause no damage. It is made up of synthetic cloth and may cost a bit more than usual rugs.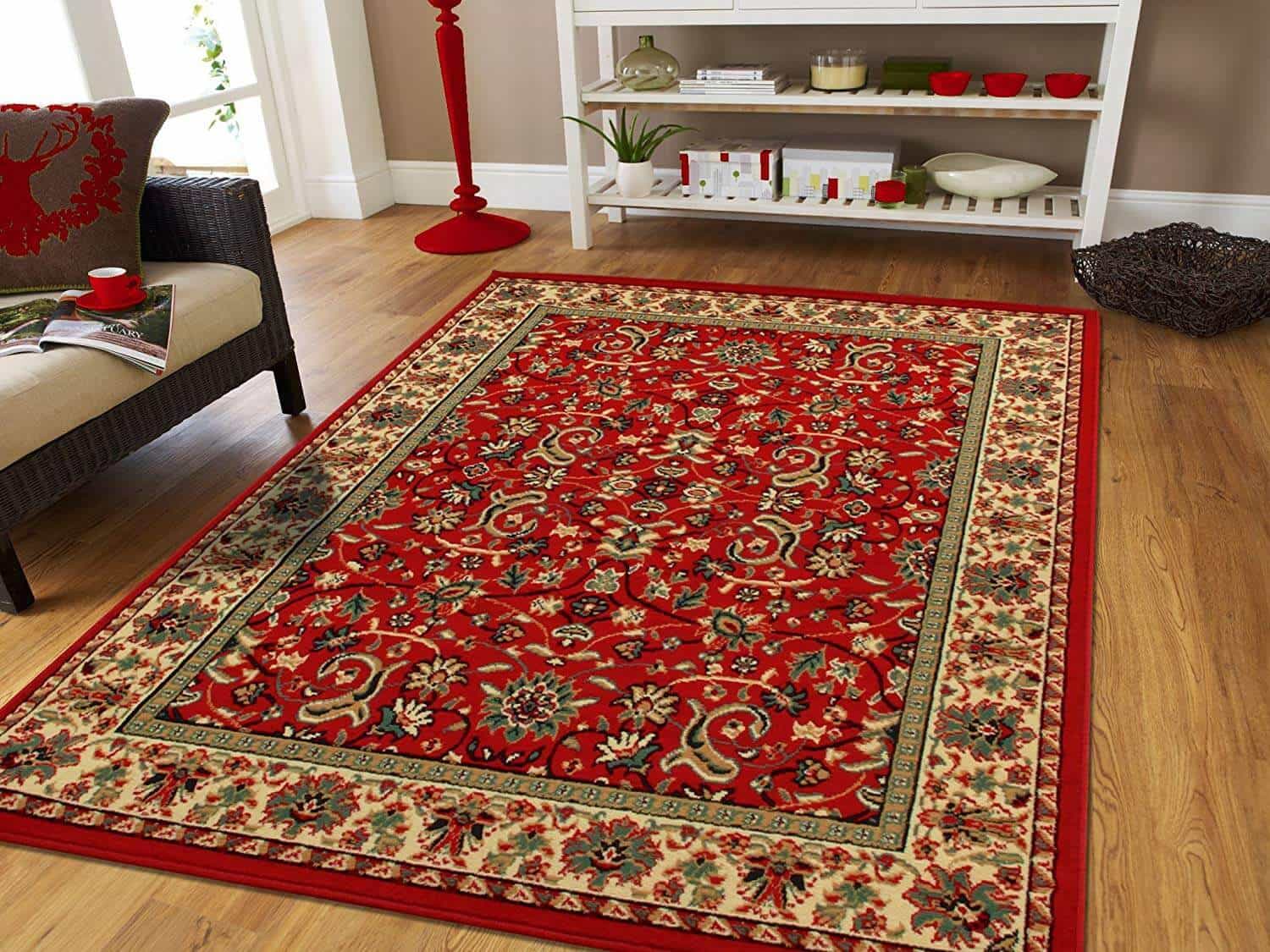 source: amazon.com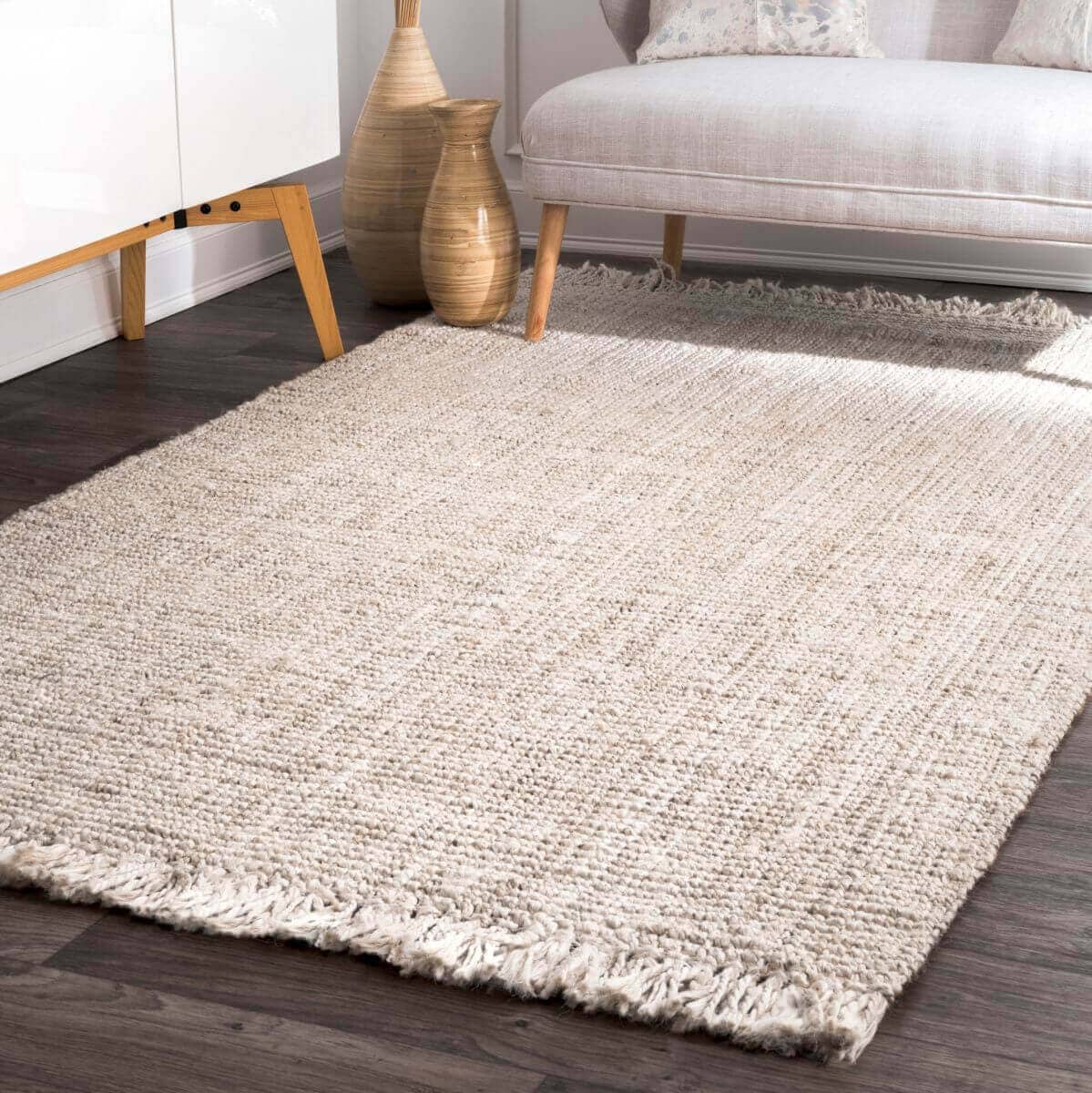 source: rugsusa.com
A woven rug is always a good idea, it will not only look great in your living room, no matter what the size is but will also give a modern look. These kinds of rugs are generally woven by coconut fiber ropes and are generally very agile and last for a long time. The edges of the rug do not fold upwards as the regular ones, so you do not have to look twice for your steps.
source: overstock.com
source: loftyambitions.ca
A miniature carpet styled rug with traditional painting is the classic example of beautiful rug design. Not only will these match with the looks of your rug for the living room, but they also will show your taste for the culture. You can choose the artwork of your own choice and spread it on the floor of your living room. These need extra care and you should take care of the maintenance at a regular period.
source: homedepot.com
source: touchofclass.com
Here is another handwoven rug that you can put on your floor. These go nicely with a dark colored room. The rugs have woven strings at the ends, so these will never fold up and make you uncomfortable to walk. These may cost a little more than the regular ones, but if you buy once, it will be a great investment.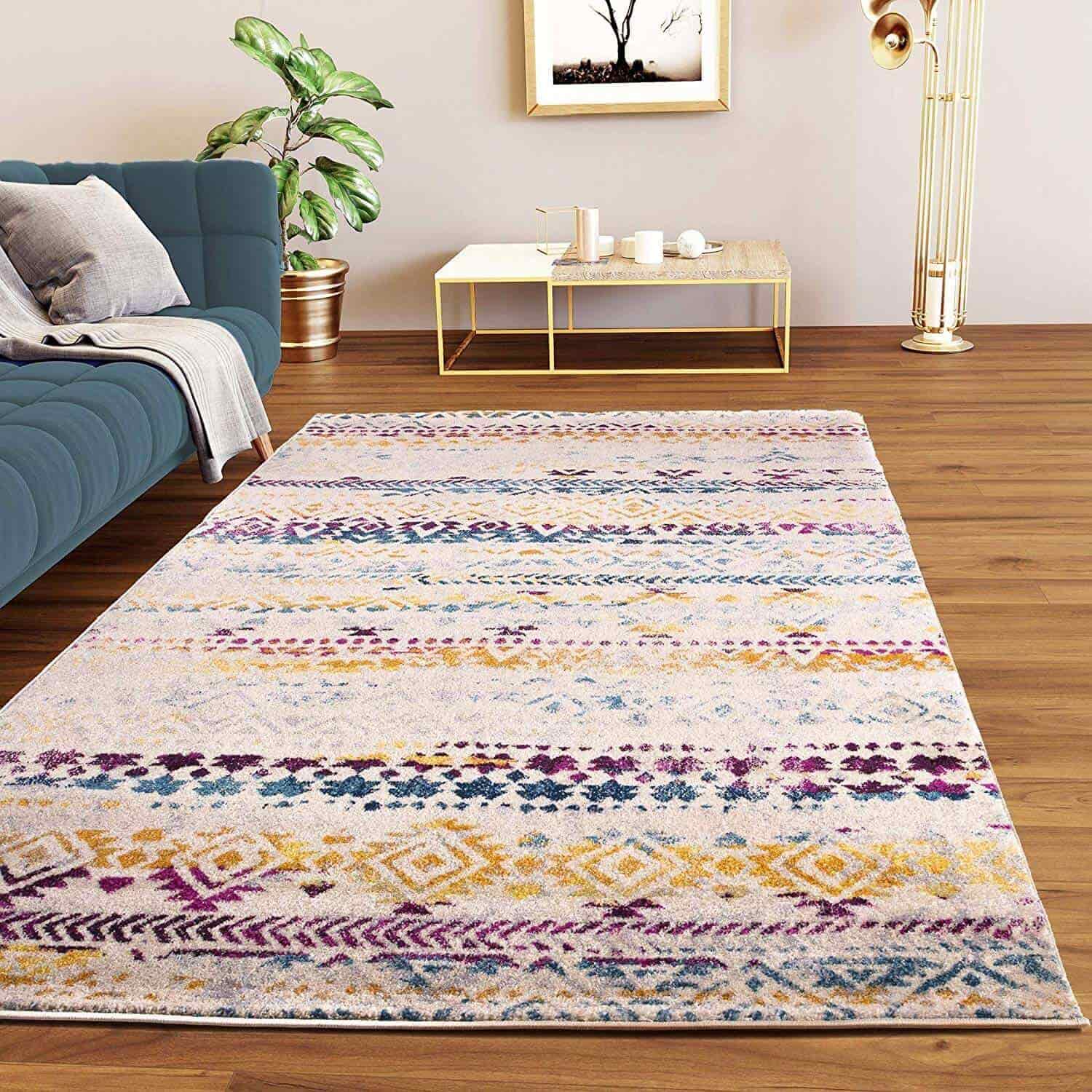 source: overstock.com
source: rugsisa.com
You can also choose to decorate your living room with these cotton rugs. The rug is decorated extensively with new designs, so it will give a modern look to your living room, and you can place the essentials of your room, i.e. sofa, table and others by the side of this rug. Buying these rugs means a great choice.
source: rugsisa.com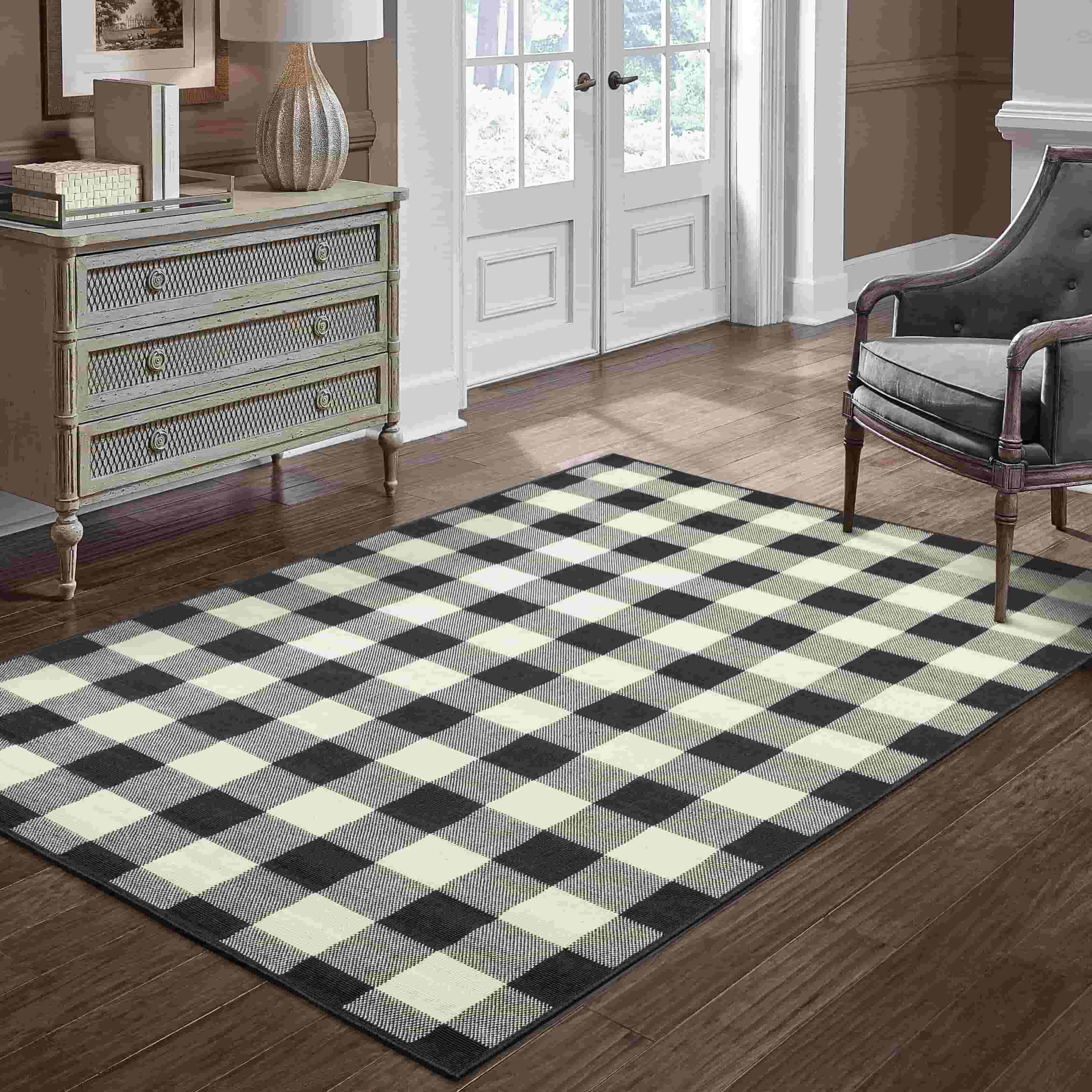 source: jossandmain.com
A white themed carpet is also a good option for a rug. These are exquisitely made by the artisans and while you buy one and spread on your room, it will simply change the overall looks of your room. As you can see this is made with blue color on a white cotton base, so this will feel soft against your feet. You can always choose to buy these kinds of rugs.
source: dearkeaton.com
source: dearkeaton.com
This is a good example of spray art on a rug. If you are a fan of modern art and want your rug for the living room to be decorated likewise, then you can opt for these kinds of rugs. Here the designs are made with shades of colors, which make it look like spray paint. This is made of cotton, so it will be a nice addition to your living room at the live enhance.
source: costco.com
source: walmart.com
source: popsugar.com
If you have a big living room but do not want to cover up all the space by buying a carpet, then you can opt for this rug design, which is very heavy in appearance and art. It is made up of black and white paints and goes well with the living rooms of every mood. These will surely be a nice addition to your room.
source: popsugar.com