Tempered, hardened, strengthened, or toughened glass? What do we call it? Don't worry! They all are alternative names of tempered glass. We all know that there is some specific manufacturing process of tempered glass that makes it more substantial than the other sorts of glass. That's the reason why we all prefer it over others. Once, we are all set to buy any product made of tempered glass, we get numbed when we get to know its price. Why is it so pricey? 
You can compare any product made of tempered glass with the normal glass, it would be expensive, let's say it's a tempered glass tabletop. That's quite expensive yet stronger. Yeah! That's the tipping point. One of the main factors that escalates its cost is its sturdiness. Toughened glass is 4 times stronger and durable than ordinary glass. 
In order to be alive to its benefits, manufacturing process, applications, and other important facts, look through this write-up at Live Enhanced. Let's get into it! 
Plus Points of Tempered Glass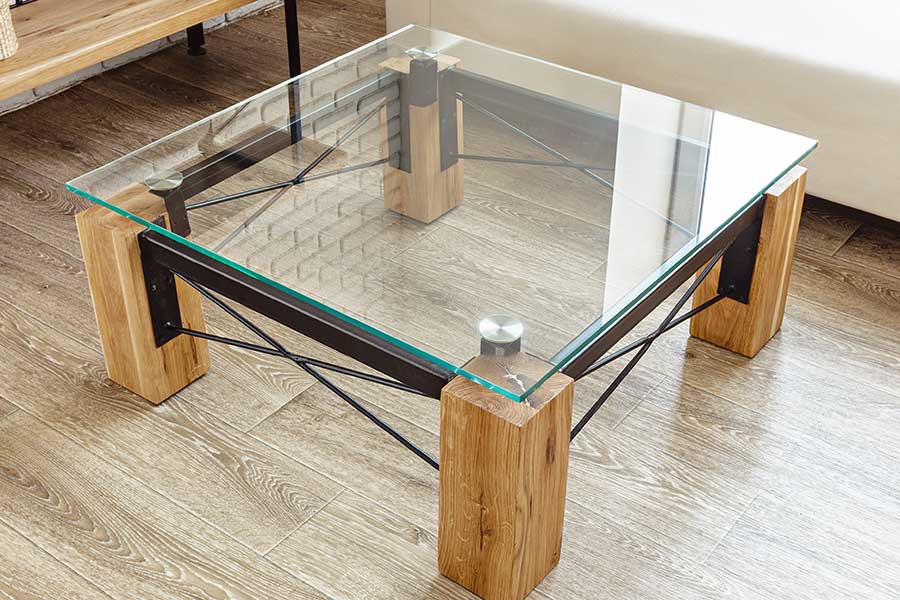 source: abcglassprocessing.co.uk
Tempered glass is a boon! It helps in creating many major exterior and interior projects. Here are some of the benefits of tempered glass that we all appreciate:
It is stronger!
Tempered glass is way harder than other glass, as we have discussed before. Its super strength makes it more durable and shatter-resistant. That's the reason why tempered glass is safe to use inside the home. 
It has countless design and pattern options
If you people opt for tempered glass, then you have more options for creating patterns and styles of your choice. You might have seen the privacy glass, or simply textured glass, they all are tempered. 
Tempered glass is heat-resistant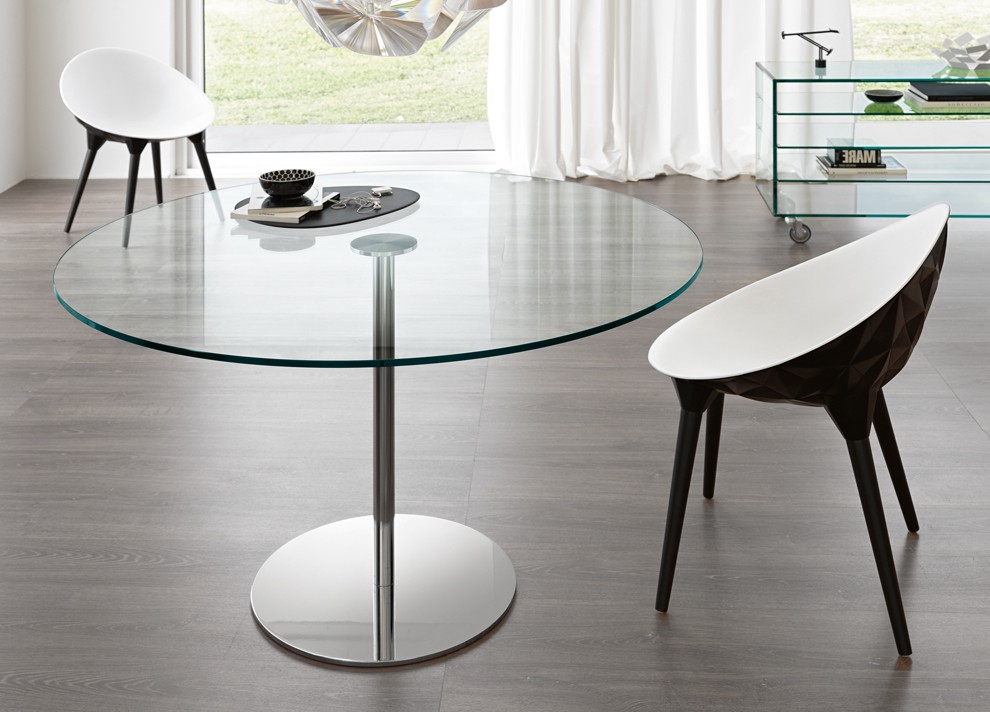 source: miro.medium.com
As this glass is made thicker enough so it has to be heat-resistant. Tempered glass can never let you down by molding, shattering, or bending down because of excessive heat. 
It's durable!
If this toughened glass is stronger enough then it is obvious that it's durable. You can never go wrong with installing a tempered shower door or tempered round table top, as they will be going to stay there till the end. That's probably the reason why tempered glass is too expensive.
It's is resistant to scratches
Tempered glass is made scratch-free. Meaning that no matter how long you are using a tempered glass tabletop, it won't get scratches. Even if it gets, due to harsh external forces, they will not appear clearly. 
It doesn't break into shards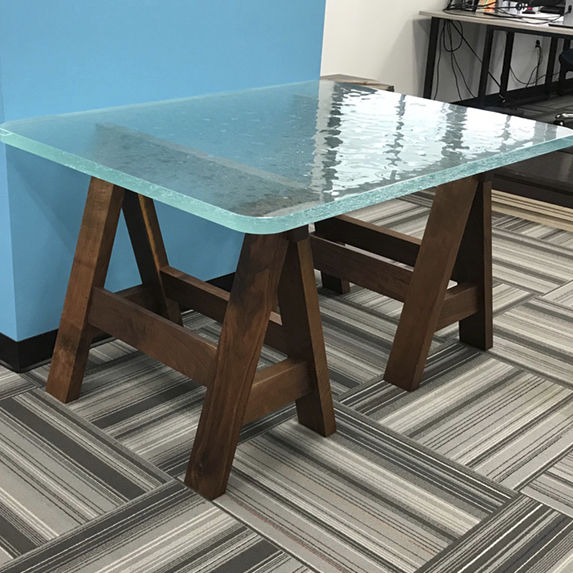 source: archiexpo.com
We all know that one of its top qualities is that it will never break into sharp shards. Shards are sharp and long broken pieces of glass, and it happens when the glass is ordinary. Tempered glass, when shatter, falls down in small, round and not so sharp broken pieces, which are not harmful. 
How is the tempered glass prepared?
As far as the manufacturing of tempered glass is concerned, that's totally different from ordinary glass manufacturing. The normal glass panes, firstly, pass through extreme heat, where it is treated to meltdown under high heating temperatures. Then, the molten glass is set freely within the container and let cool down slowly. No artificial temperatures are provided to cool down the tempered glass. And, that's what makes it sturdier. This slow cooling procedure lets it get its strength and make it durable enough. This is the process that makes tempered glass 4 times stronger than normal glass and obviously costly than ordinary glass.
Various applications of tempered glass
Windows and Doors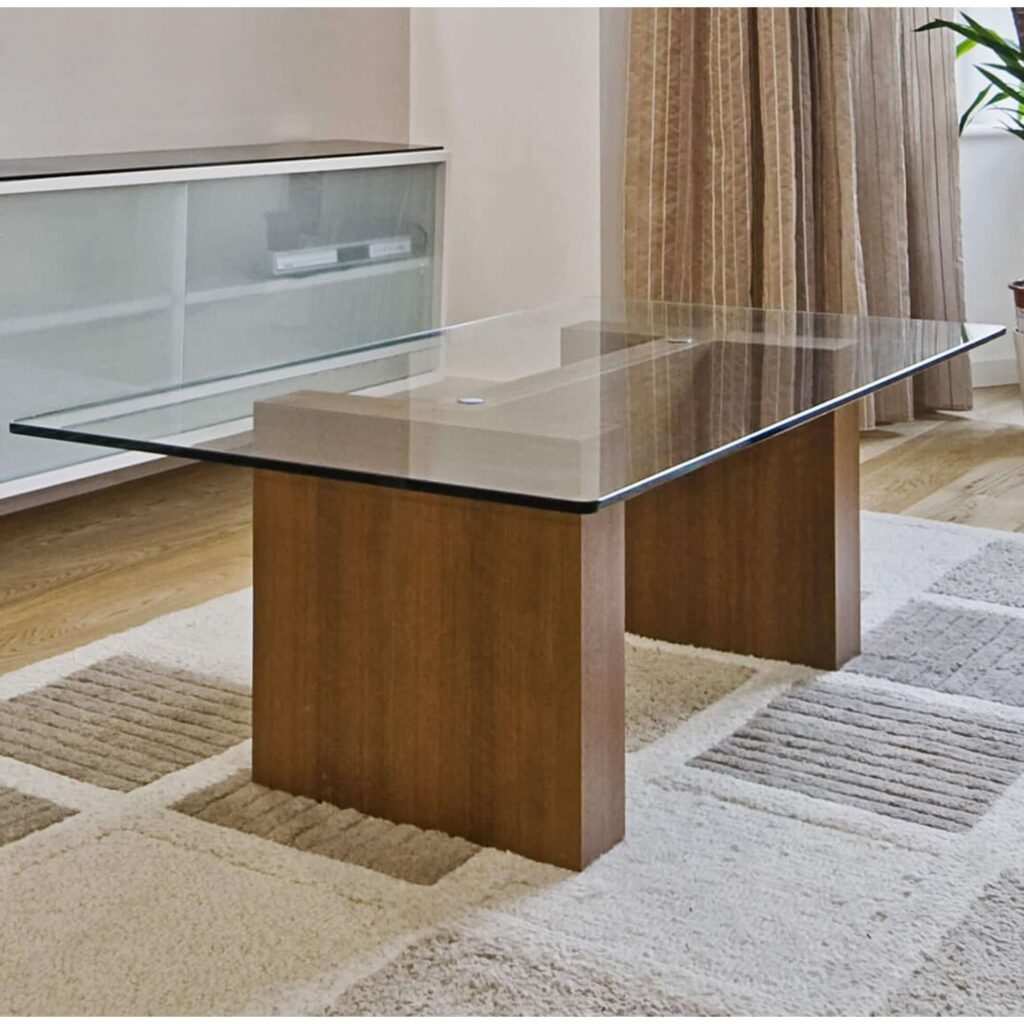 source: fgwsafety.glass
Many types of glass are used for making doors and windows but tempered glass is the preferred choice. No one wants to take the risk of glass breakdown and severe injuries caused by it. Especially, when we have kids around. So, the windows and doors made from tempered glass are stronger and heat-resistant. So, you can rest your worries now. 
Tempered glass tabletop
One of the other applications of tempered glass is tabletops. You can either choose a tempered round tabletop for your round tables or simply go for a customizing option. Why is it beneficial to place a tabletop? It's because it will protect the table from getting dust, scratches and increase its life. 
In case you broke your old tabletop or got cracks, make sure to take notice of glass table top replacement. For extra-large rectangle dining tables, simply search out the best marketplace like Glass Genius and order a custom rectangle tabletop. 
Commercial use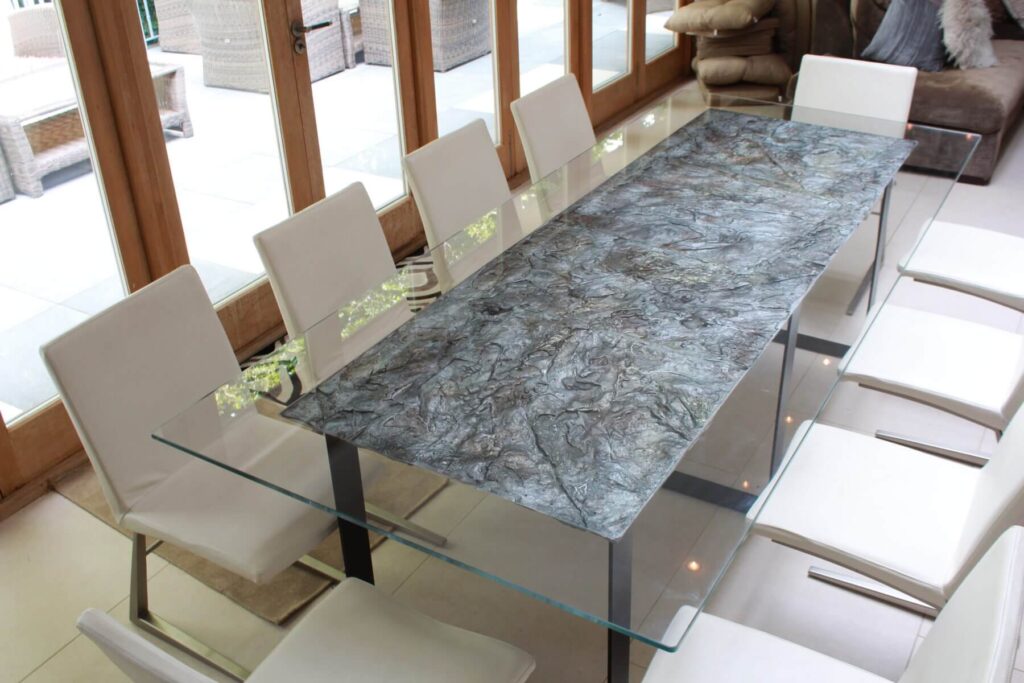 source: objectsinglass.com
This is something common because for commercial use tempered or laminated glass is always preferred. Due to high performance and security, toughened glass is always recommended. 
Skylights
Do you have skylights in your home? No? However, you might have seen them in commercial buildings, offices, or mansions. They are not necessary but some people love to have skylights in their home, they help them in meditation. 
Tempered glass is perfect for installing skylights because that's hardened enough to bear the external forces. 
Screen protectors
We all have mobiles and laptops. In order to protect them, we buy a protector cover for them, or simply screen protectors. The screen protectors that are made from tempered glass last long and save your original screen even if your device falls. 
Shower doors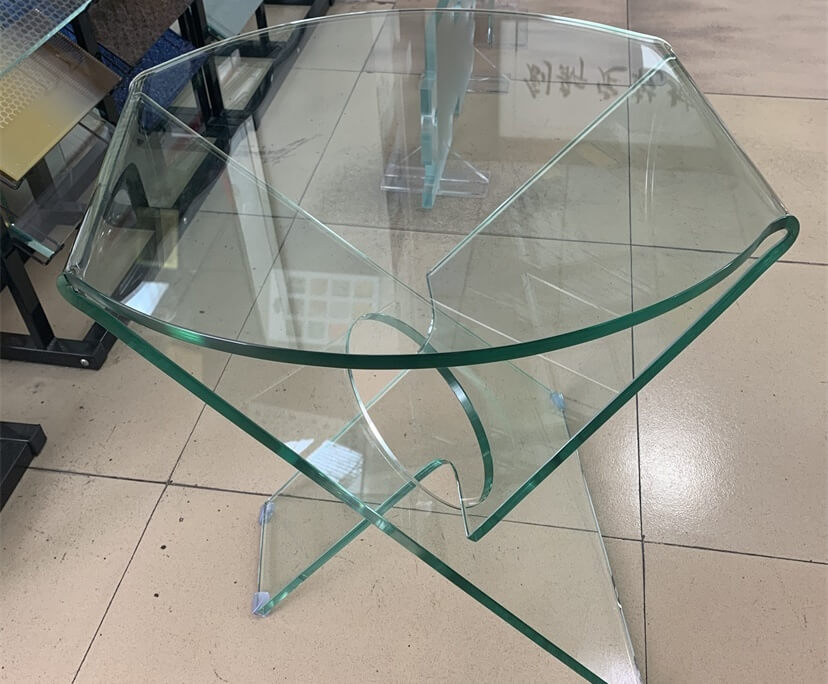 source: better-glass.com
Shower doors usually use tempered or any other but toughened glass for their manufacturing and the reason is simple, stability. Shower doors can't be changed from time to time, so you have to make sure that you're going to check out the glass type and thickness of the shower door glass. 
Aquariums
Do you love having fish? So, you know why aquariums are made from tempered glass? We need to maintain the sturdiness of aquariums, so no harsh force can damage the glass. Otherwise, fish can die. 
Lastly!
If tempered glass is a little more expensive than other sorts of glass, then it has some reasons. In the end, whenever you buy any product made of tempered glass, keep in mind, its cost will depend upon the thickness and size of the glass.