Rivers, as we all know, are a calm flow of water throughout its journey that provides a great scenic experience as well as providing drinking water. But some rivers are exciting and provide the experience of the ocean waves, river surfing, and water sports. Surfing is challenging, exciting, and most importantly rejuvenating. Here is a list of top thrilling rivers around the world at Live Enhanced that gives the feel of the ocean. Don't miss it.
Eisbach River – Munich, Germany
source: metro.co.uk
Eisbach River is one of the best river surfing places in the world. Since 1972, when it was first ridden, the place has attracted many surfers because of its tricky waves that require training and practice. This place has hosted wetsuit-clad surfers a stone's throw for years now and arguably makes it the world's best place. The onlookers gather here to witness the tricky surfing by the most famous people all year round.   
Kananaskis River – Alberta, Canada
source: pinterest.com
Canada's Alberta province provides a great place for surfers that is the mountain wave and a renowned place for river sports. This place is famous for its shallow and stiff river flow and one of the most challenging features for rafting. It also has an option for the beginners and intermediate level of surfers to experience rafting at different places such as 10th street in the city for beginners and Santa clause rapids for intermediate ones.  
Kawarau River – Queenstown, New Zealand
source: staticflickr.com
River surfing was made famous with this place because of its exceptional features and steep flow. This is the largest volume river where commercial rafting takes place. The adventure king Jon Imhoof started the first commercial-river surfing here and made this place famous at the world level. The best time to surf this river is the summer month of New Zealand that is November to March to experience the best surf of your life.   
Pororoca Amazon, Brazil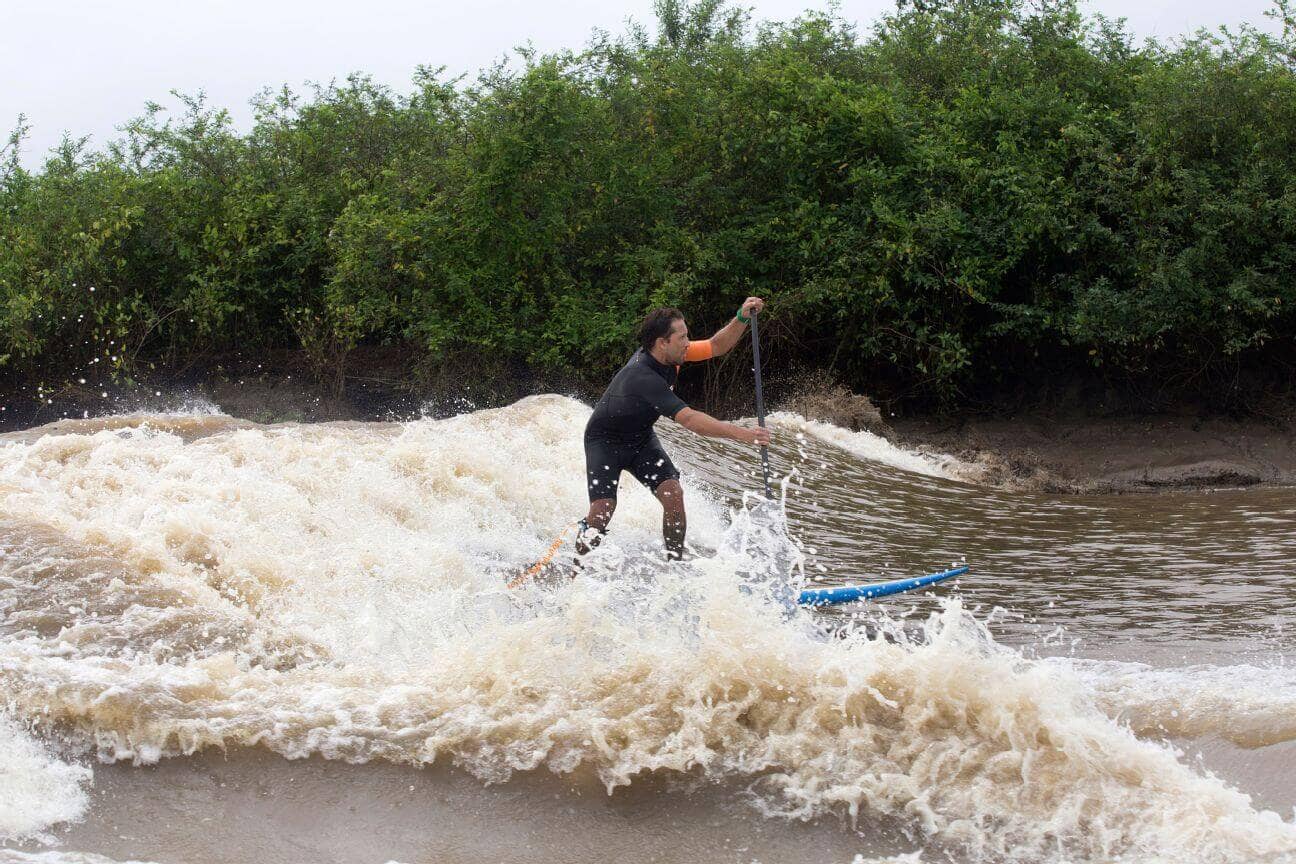 source: pinterest.com
Amazon is not a stranger name to nature lovers. This place has everything for everyone from the beauty of the forest to the water-filled beautiful rivers. Pororoca in Amazon brings good news for river surfers in spring when it flows up to 12 feet high. This place has been one of the most explored ones amongst the surfers since 1999 when the first competition was held. Surfers generally manage to ride this place on an average of 30 minutes.
Qiantang River – Hangzhou, China
source: cloudfront.net
Qiantang River feels no less than an Ocean with its roars and approaches. The original name of this river is Zhe River because of its original place. The tidal bore is famous all around the world as the world's largest tidal bore. This place is locally known as "Silver Dragon" because of the triangular shape and the wave that boosts through dozens of miles away.
Severn Bore – Gloucester, England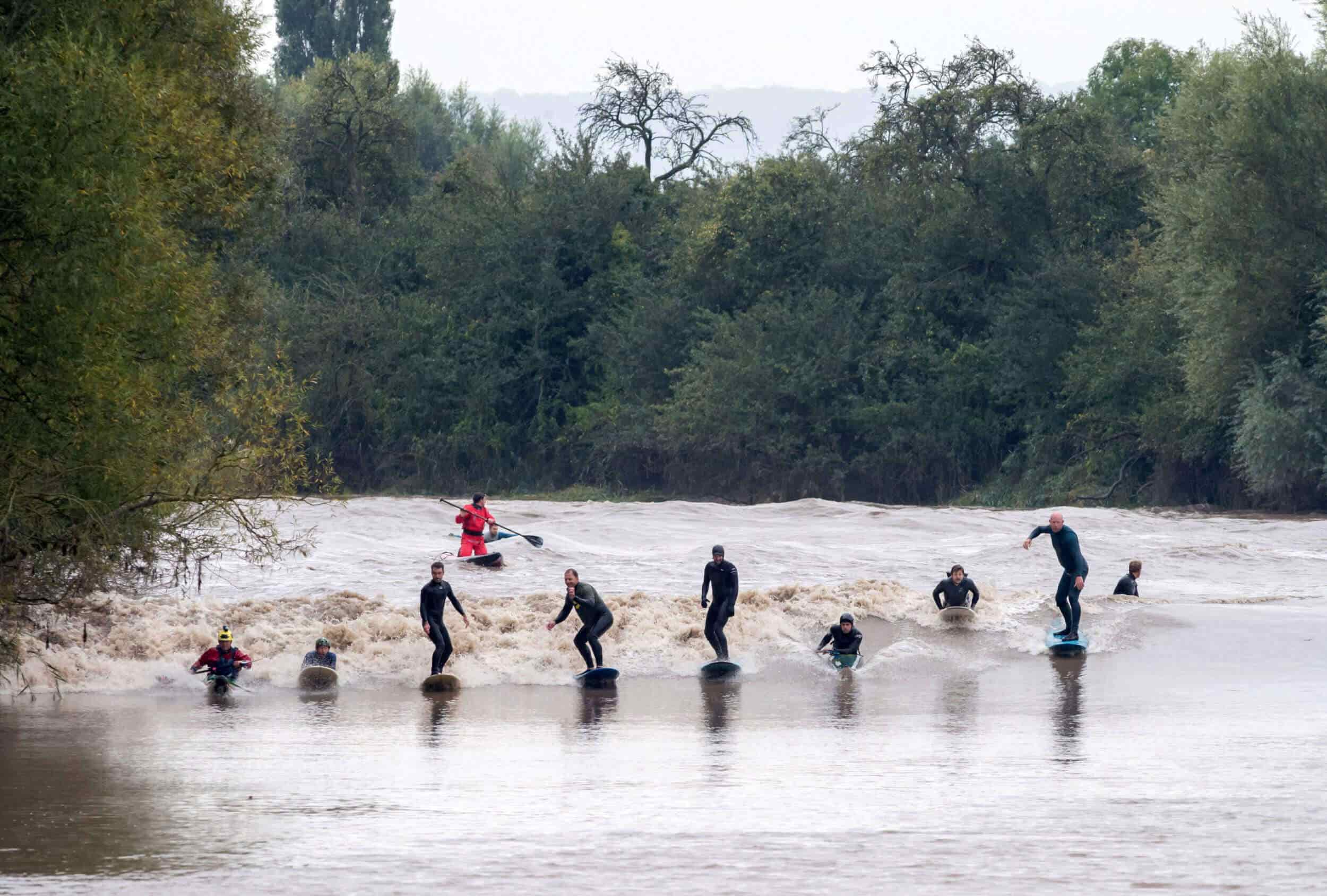 source: espncdn.com
This river is loved by the surfers of the world since 1955 when Severn Bore River witnessed its first surfer. Each year, hundreds of European surfers visit this most popular tidal bore of Britain. The best time recommended for surfing on this river is immediately after the full moon and new moon when the waves reach up to seven miles. This river can transport surfers up to seven miles.
Snake River – Wyoming, United States
source: cloudfront.net
The outdoor enthusiasts and surfers are literally in love with this place because of its tricky flow and great water activities. The Jackson Lake dam releases melted water into this river which gives rise to a 40-day opportunity of surfing. The waves here mimic the fast and steep ocean waves which make surfers even more enthusiastic about this place.
Zambezi River – Livingstone, Zambia
source: pinterest.com
The Zambezi is Africa's largest east-flowing river and is one of the cleanest and less-explored rivers. This river flows through six African countries namely Zambia, Zimbabwe, Botswana, Mozambique, Angola, and Namibia. The surfers love this place because of its standing waves and great surfing experience through the most formidable waterfalls on earth. The surfing experience here is indeed a must-have because of its steep face and tight tube.  July and late January are the two most favorable periods for surfing.