With the rise of outdoor living, decking has become one of the most valuable additions to any home. Offering a place to enjoy the great outdoors or entertaining guests, decking can help you create a wonderful outdoor experience. 
That said, as a major investment with significant costs involved, you want to make sure that your outdoor deck can test the time. In this article, you'll learn some helpful tips and guidance to create and maintain a practical and long-lasting deck for you and your family to enjoy. 
Choose A Suitable Material
Ensuring a long-lasting outdoor deck starts by choosing the right decking material. You have a variety of options to choose from, including wood, composite, and PVC decking. Each material has its own pros and cons:
Wood
source: pinterest.com
The classic decking material, wood is durable, easy to install, and natural-looking. However, it's prone to severe damage due to rotting and insects, especially when not treated well. Common types of wood decking include cedar, redwood, and tropical hardwood. The best type is pressure-treated wood decking which is more resistant to moisture, insects, and warping.
Plastic
Plastic decks are best for resisting damage from outdoor elements without frequent staining. It's also lightweight, making it easier to install than other types. However, it can look cheap, and depending on the type, can become slippery from rain and snow. 
Composite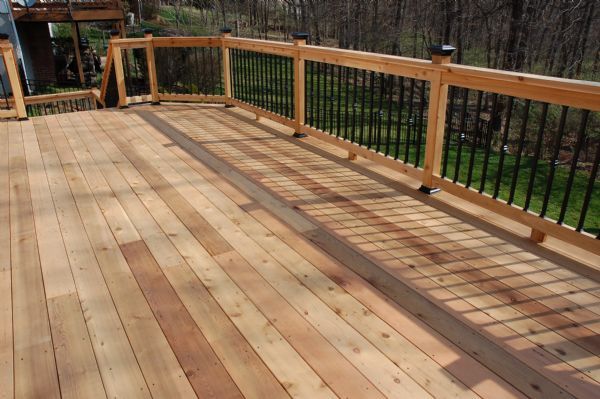 source: pinterest.com
A composite deck consists of wood and plastic fiber, giving you the best of both worlds. It offers the gorgeous, natural look of wood while ensuring the durability of plastic. There are numerous benefits of composite decking, including slip-resistance, less prone to warping, and sustainability. That said, when choosing composite decks, make sure to choose from a reputable provider. Some may offer far less resistance to stains and mildew. 
Aluminum
Aluminum is another great option known for its rigidity, toughness, and slip resistance. It requires little maintenance and can last up to two decades. However, if you're looking for beauty, aluminum isn't your best option. Plus, it can be uncomfortable to walk on or even stay in the area during midday since it tends to absorb heat.
Do Routine Cleaning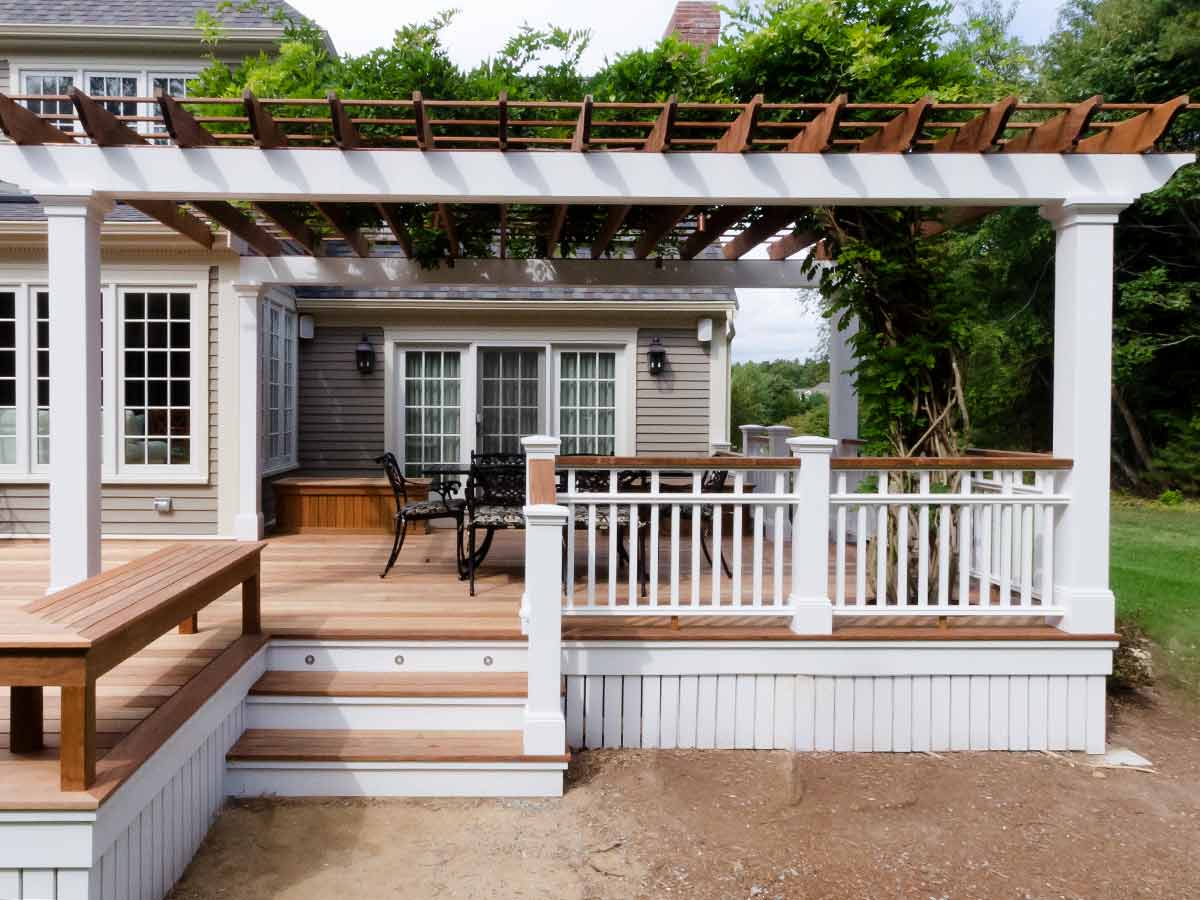 source: pinterest.com
As with your indoor flooring, your deck will also need basic cleaning to help maintain its natural luster and prevent dirt build-up that can damage its material. You can do weekly sweeping of loose debris and dirt or more frequently if you have several surrounding trees and plants shedding leaves on your deck. 
Then, at least once a year, you should do deep cleaning of your deck. Depending on the type of material you choose, you need to use a specific deck cleaner that helps remove deep-seethed dirt, algae, mold, and other causes of discoloration. 
If you want a more natural solution, you can always use common kitchen ingredients such as vinegar and baking soda to clean your deck. You can also use these items to clean spills and stains properly. 
Repair ASAP
Every once in a while, make sure to inspect your decks for potential damages that need repair. Check for splintered, loose, rotten, or warping boards. Fixing minor issues early can prevent more serious and costlier problems. 
Although more common in timber deck materials, plastic can also shrink and swell, causing screws and nails to move. When this happens, make sure to screw or hammer them back into place. Also, make sure to replace any rusty screws and nails to prevent deterioration and discoloration on the deck material. 
Don't forget to check the flashing since moisture can get into crevices and cracks. Make sure that the deck railing is secure, replacing and reinforcing it right away if it shakes or wobbles. 
Sand And Seal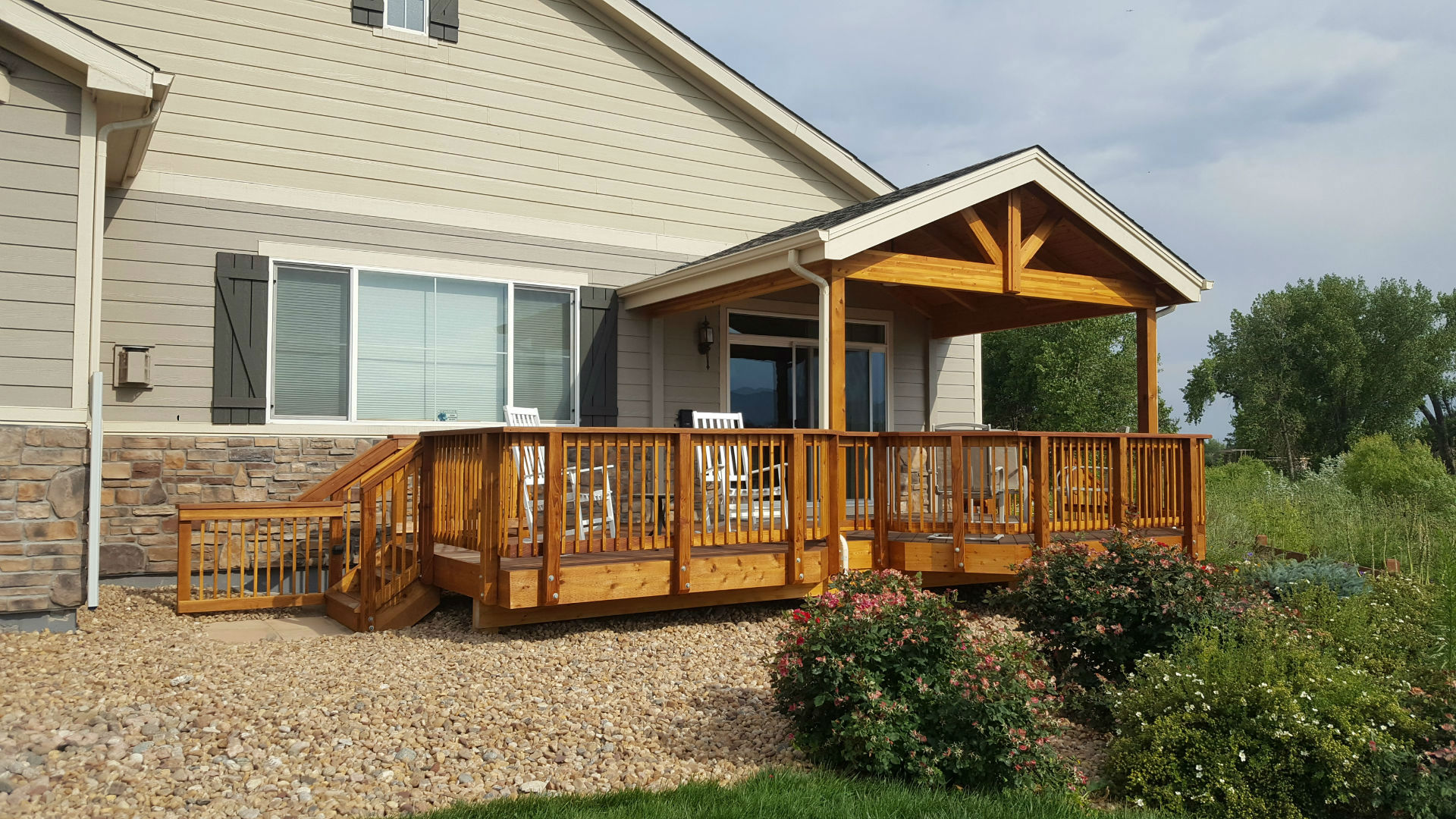 source: pinterest.com
If you have a wood decking, sanding and sealing after deep cleaning is essential to ensure its longevity. 
Sanding helps remove any splinters and irregularities in your wood deck. It also ensures proper absorption of the sealant. Sealing a wood deck protects it from warping, cracking, and splitting and helps waterproof the underlying materials. If your deck receives a lot of direct sunlight, make sure to choose a sealant with UV protection. It's essential to reapply deck sealants at least every two years for optimum protection. 
Takeaway
A deck offers a comfortable outdoor space for your family and friends to socialize, enjoy barbecues or al fresco dining, or savor alone time with a cup of coffee. Since decks are structures exposed to harsh outdoor elements, you'd want to follow the above tips to ensure you enjoy a long-lasting outdoor living area.