Outdoor living spaces are becoming more popular by the day. Individuals and families across the country are discovering the benefits of spending more time outdoors, with the fresh air and sunshine, which include a mental health boost and better familial relationships. A great deck is also the perfect location for guests to congregate when you invite others into your home. 
Not every deck is designed to encourage these benefits. Some of them can be plain and boring, inspiring little imagination and lacking that warm atmosphere that can foster greater connection. Others may be beautiful in terms of design, but the added features contribute nothing to the structure itself.
Decks should be like a second living room in your home. On those beautiful afternoons during the spring and summer, having a place to relax outside that is still as comfortable as the family room can get everyone outdoors to enjoy the fresh air and each other's company. Here are a few tips that can help you turn your deck into a second living room for the house.
Start with a High-Quality Structure
source: pinterest.com
The first step to having a deck that acts as a second living or family room is to have a great design for the build. Maybe you already have a deck, but it could use a remodel or addition to make it serve your purposes better. You can choose to go the DIY route when building your deck, but the best way to ensure a quality build is to work with custom deck builders who will create a strong structure that follows your design plan. Focus on selecting the right materials, dimensions, and layout to create a space that is ready for relaxation.
Furniture that is Comfortable and Functional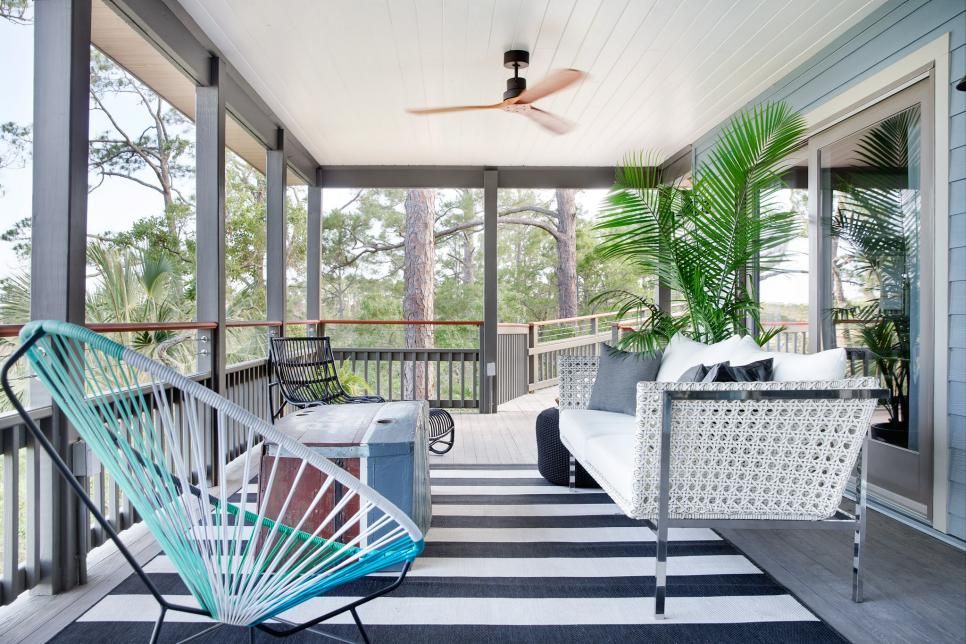 source: pinterest.com
In many cases, people select low-quality or cheap pieces of furniture for their decks, such as plastic chairs or folding tables. But turning this space into a second living room takes a little more of a classy touch. Selecting the right garden furniture that fits within your budget but complements the color and materials of the deck is not a process to breeze through. You should take the time to find seating, tables, footrests, or end tables that make the space more comfortable. Include some cushions that can be used with seating that you can easily bring inside or store when not in use. With furniture that is comfortable, functional, and matches the color palette of the deck's structure, this "room" will quickly feel like an outdoor living space.
Add Privacy Features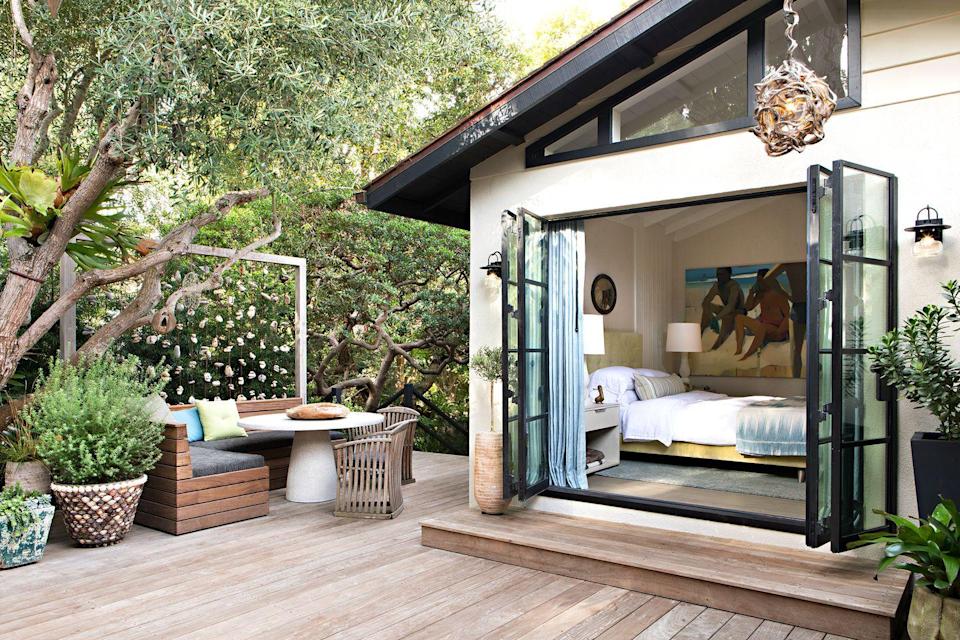 source: pinterest.com
An open deck can be wonderful for hosting and uniting the space with the rest of the yard. But for some, privacy that makes the deck feel more like an extension of the house is preferred. There are plenty of ideas that you can implement to make the design feel like it is shielded from your neighbors. A wooden pergola, for example, can enclose the space from above and be completed with winding plants that grow along the length of the beams overhead. A trellis wall on one or two sides of the deck will further enclose the area. For even more privacy, enclosing the deck with roll-up privacy screens or permanent screens will achieve the desired effect.
Decoration is Key
The design of the deck, furniture, and privacy screens can create the layout you are looking for, but it takes some extra work to create the atmosphere of a second living room. After all, your living room inside has decorations, right? So why shouldn't your deck space? Decor can include an area rug that matches the color palette, potted plants like shrubbery, flowers, and small trees, pillows with cool designs, or centerpieces for the tables. There are many unique ways to decorate your deck to wow your guests and foster a comfortable space for all. 
Choose the Right Lighting Method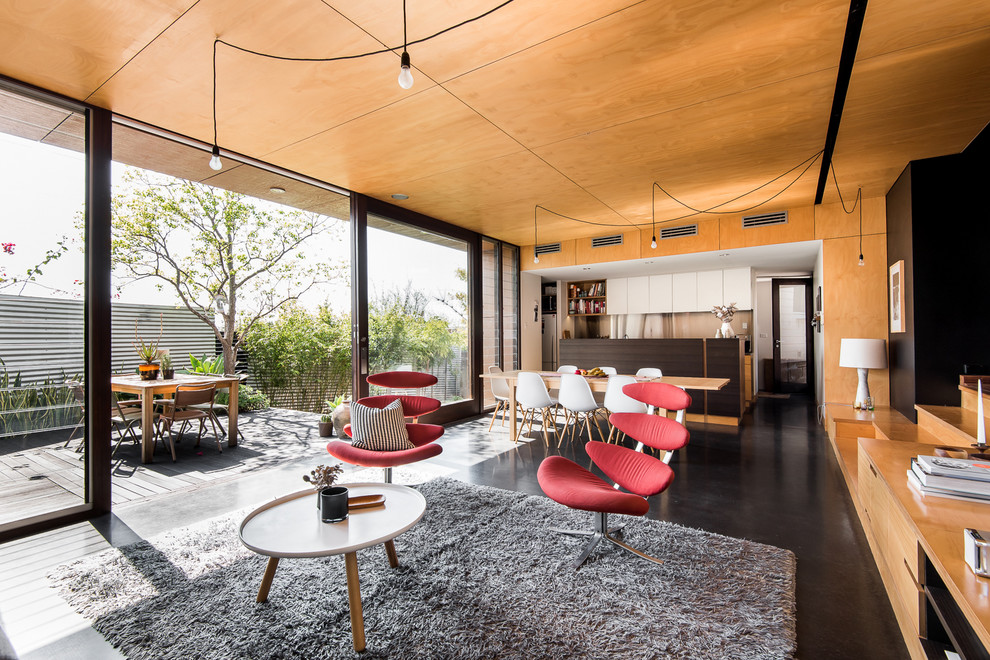 source: pinterest.com
Lighting your deck space can be a decorative element as well. One popular choice is to hang string lights around the area to make it feel extra cozy. Some decorative, old-fashioned lanterns can also evoke a feeling of comfort when placed on end tables or posts. With a pergola or other overhead covering, other types of lighting can hang or be wrapped around the beams, including rope lights. Solar lights attached to the railing can be used to disguise the lighting elements without sacrificing brightness. Select your lighting method with a purpose and an eye toward matching the design of the deck.
Welcome to Your Second Living Room
Now that you have implemented some, or even all, of these ideas with your deck, it is ready to host you and your family as a second living room. Spend more time together outdoors in the fresh air and sunshine, building deeper relationships from the comfort of your new deck. Or, invite over some of your friends for a relaxing evening of good food and great conversation. Your new deck is the perfect location for hosting, so take advantage of the updates you have made and start enjoying your outdoor living space.