Constructing sturdy structures that can stand the test of time is one of the things that builders always focus on achieving. Their primary responsibility is producing buildings and structures that people can use for years to come. And perhaps that's one of the most significant things that help them grow their business.
source: vipstructures.com
No one feels like buying a residential or commercial building developed by a not so popular builder. So as a builder if you want to establish a unique identity for your construction business, you must focus on maintaining quality.
Here are the steps that you should follow for constructing high-quality buildings and structures.
Soil Testing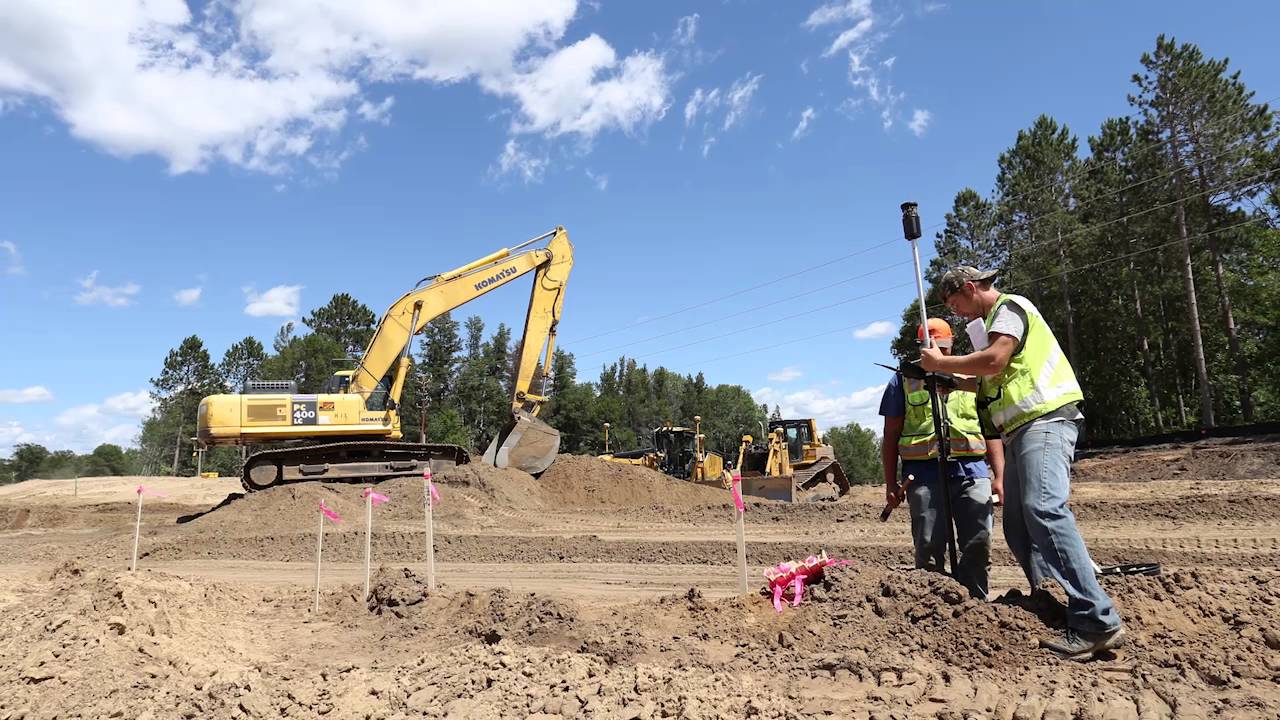 source: pinterest.com
You must conduct soil testing in the first place. Any location where you are planning to construct a building or a structure has to be suitable for construction activities. So allow a soil engineer to perform this task in the very beginning. If they give a thumbs up, you can go ahead with your construction project.
Land Levelling
source: equipmentworld.com
After you finish soil testing, the next step that you have to follow is to prepare the site. And one of the most significant parts of site preparation is,  land levelling. The surface of the land on which you are planning to construct a building has to be smooth. You have to employ an entire team of experts to finish this job as soon as possible. Before levelling the land, the team in question will remove all kinds of things from it.
Hiring Construction Professionals
source: thebalancesmb.com
Once the site is ready for carrying out further activities, you have to focus on hiring a competent team of construction professionals. From architects, structural engineers, and MEP engineers to construction workers, you have to book all of them. Apart from that, you should also hire drafters, who can create precise construction drawing or plans based on the architect's and engineers' instructions.
Arranging Raw Materials
source: loveproperty.com
Once you finish hiring the required teams for constructing the building or structure flawlessly, you should then arrange raw materials. From rebar, steel, and glass to concrete you have to arrange everything.
When it comes to ordering raw materials, you can save a lot of time and efforts by opting for ready-mix concrete. You know that you require concrete for constructing a sturdy building, but rather than preparing it at the job site you can order ready-mix concrete. If you opt for it, you don't have to order sand, cement, and aggregates separately. And then ask your team to use the mixing tools to produce concrete. Producing onsite concrete is an utterly time-consuming process. Therefore, instead of doing that, you should order ready mix concrete, a form of concrete that you get in a ready-to-use state.
It plays an imperative role in streamlining the entire construction process. If you order raw materials, you also have to arrange a place at your site for stationing them. However, in the case of ready-mix concrete, you don't have to focus on anything like that. Your material arrives at the right time, and you don't have to store it. The use of ready-mix concrete also saves wastage. So make sure that while ordering raw material for your project, you include ready mix concrete in your list.
You may also like to know about Top 15 Best Construction Companies in Denver – Live Enhanced
Proceeding With Onsite Work As Per Schedule
source: autodesk.com
When everything is ready, you create construction schedules, which is nothing but a plan according to which your team should work. Construction schedules contain information on when you should finish which activity.
Lastly, if your team proceeds as per the schedule, you will be able to finish your project on time.  And the best part is that without exceeding the budget.