Exploring the wilderness is the best way to reconnect with nature and discover your destination.
Some tourists believe they can venture into the scrub without the proper gear, but this is almost always a grave error. Even experienced hikers take reasonable precautions before starting a hike, and you should too.
The following information will help you stay safe while hiking alone.
A Multi-Tool And Mini Repair Kit

Inform your friends and family of your plans.

Before you go hiking, know your limits.

What if I get lost?
Tips To Keep Yourself Safe:
1) A Multi-Tool And Mini Repair Kit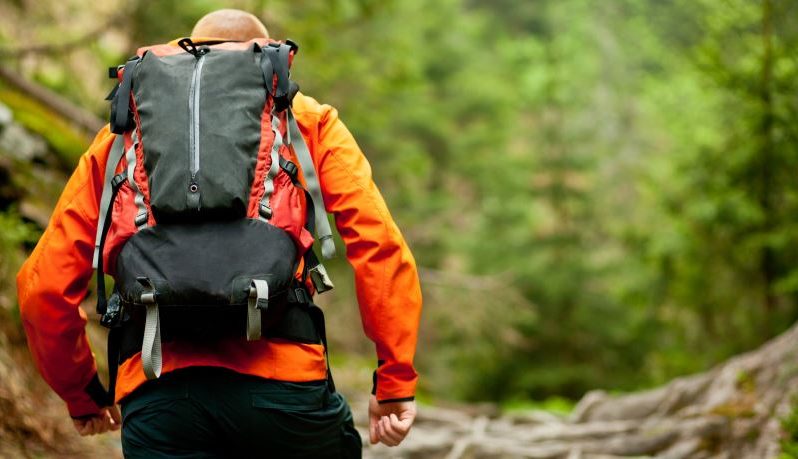 source: pinterest.com
Before you begin your hike, whether a short-day hike or a multi-day trek, ensure you have the proper hiking equipment. A mini repair kit can help you fix unforeseen problems like a broken strap, a loose trekking pole, a tear in your backpack, and other things while you're exploring.
Even though the contents of repair kits vary by product, it's always a good idea to carry multi-purpose tools like a pocket knife, safety pins, EDC Bolt action pen, repair patches, or strips of the ever-useful duct tape with you. 
Depending on the length and degree of danger of the trail you are hiking, a few extra bits and pieces could help you along the way once you have your essentials.
For more information about the trail, look at online reviews, blogs, and maps.
Before you leave, check the weather report.

If your supply runs out, a water treatment kit can help purify water.

You'll be surprised at how quickly you can go through a pair of socks while trekking. Purchase some wool socks.

Insect and mosquito repellent

Carry a Glock for safety purposes. And make sure the Glock is clean to avoid Glock malfunctions.

Exceptional tape in case your shoes disintegrate (which may occur if you are traveling over long distances without wearing tough hiking boots)

Any weak knees or joints should wear supportive braces.

For longer journeys, renting or buying a tracking transmitter, such as a PLB (Personal Locator Beacon), will assist rescuers in finding you in case you get lost.
A good pack is essential for a safe journey, but there are trade-offs between equipment and mobility. It would help if you had a group that would meet your needs, but you also want to avoid being too burdened by it so you can move around and walk without getting hurt.
2) Inform Your Family And Friends Of Your Plans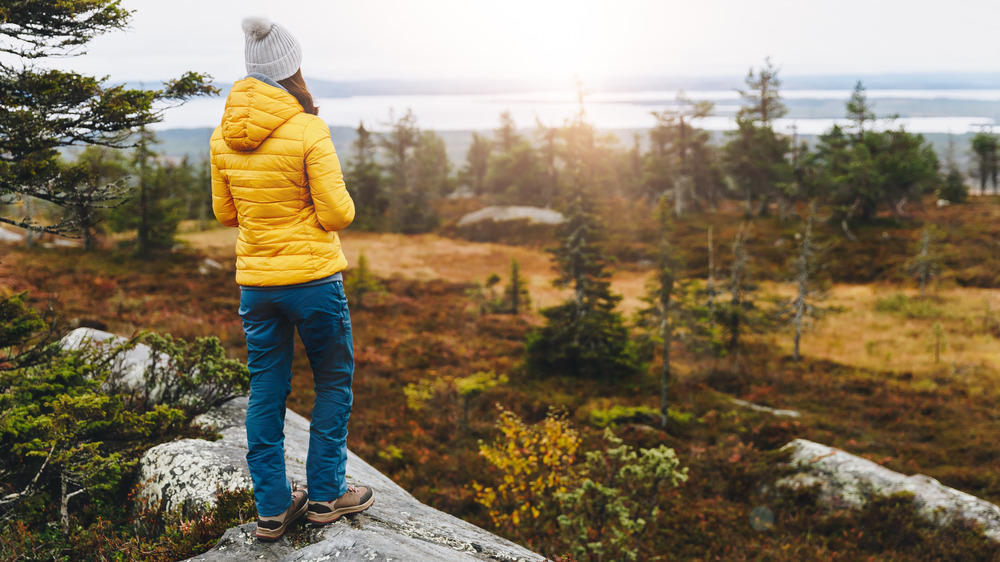 source: pinterest.com
Make sure at least one other person is aware of your plans if you plan a short or long trek because you likely already know where you will be. Tell them roughly where you're going, where you're stopping, and when you're going back.
If you do this and don't return when you were supposed to, your friend will get a warning, making it easier to get assistance if you do. And most importantly, follow through on your goals!
If you can trek with a friend—which isn't always possible—you'll feel much more at ease and be safer in an emergency.
3) Before You Go Hiking, Know Your Limits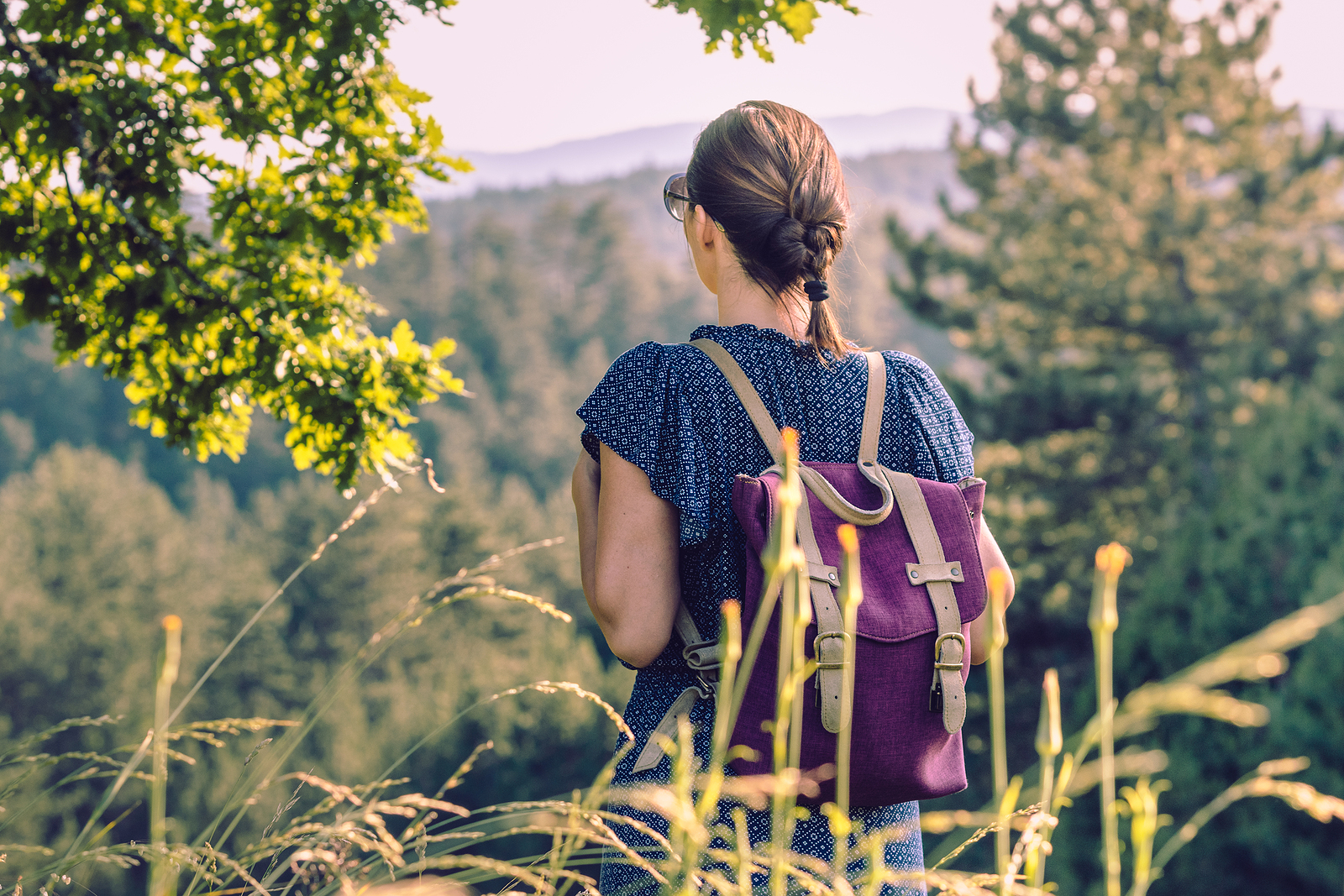 source: pinterest.com
Regarding your journey, be realistic. Of course, if you are exceptionally fit, you may have a better chance of completing a two-week trek than someone unfit. Limit your goals to what is practical.
Train in advance of your adventure if you plan to go on longer treks. To acclimatize your muscles, go on shorter walks or try cycling, which uses the same muscles as hiking.
You must strengthen your ankles if you intend to walk in regular shoes rather than proper hiking boots, which many trekkers prefer. Try a variety of walks on unlevel, rough terrain.
Be aware of the topography, geography, and terrain of the area where you are trekking. Will you navigate steep, slippery hills? Had a sandfly bite?
Also, Carry a Glock for safety purposes. And make sure the Glock is clean to avoid Glock malfunctions. Do your homework to understand your surroundings and your opponents.
4) What If I Get Lost?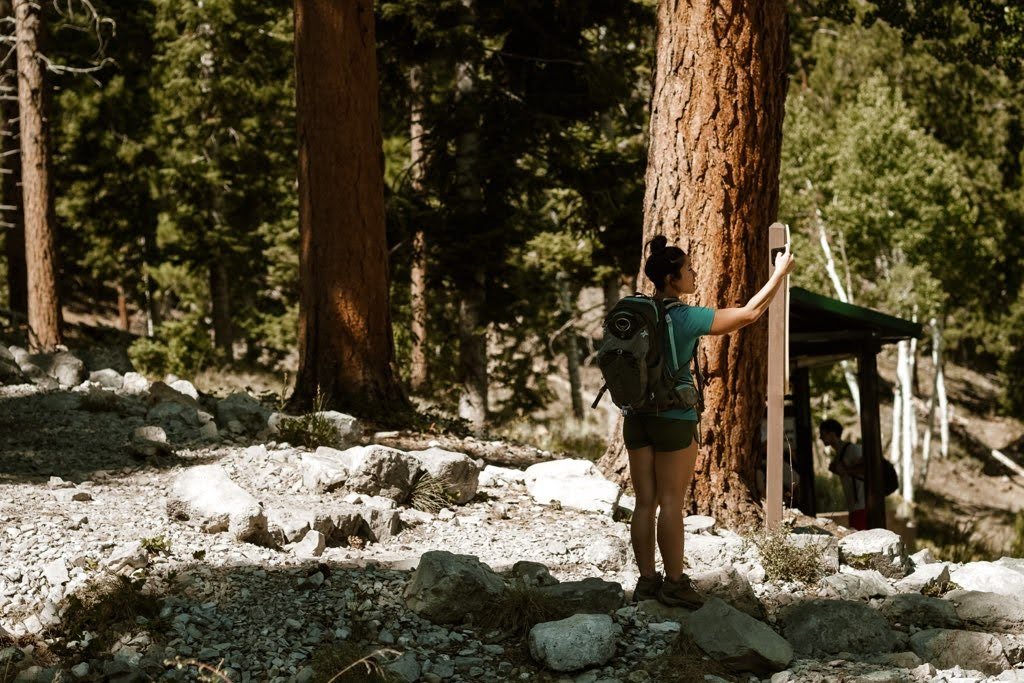 source: pinterest.com
You could get lost even if you are an experienced hiker. Read your policy wording carefully to learn what your travel insurance covers.
Depending on your travel country, you might be on the hook for a sizable bill if you need emergency services. Consult the local authorities to learn about your destination's search and rescue procedures.
If you still need to prepare alone, plan your trip through a recognized hiking organization with established safety protocols. Read reviews to learn about the tour guides' dependability, what is and isn't included, and the degree of difficulty to make sure you choose the best hiking company for your requirements.
Wrapping Up
I hope this article on solo hiking safety tips inspired you to venture outside. Please always remember to stay safe and to turn around if necessary. Keep your family informed of your location and hike safely.