It doesn't matter if you live in a new or old house, you'll have to do small maintenance or repair every couple of months. Often, these repairs or maintenance don't require a professional contractor. These can be done by hiring a handyman.
If you live in Dallas, there are plenty of professional handymen out there. But not all the handymen are equally good. You'll have to identify which one will be perfect for your repair or maintenance.
Many homeowners hire the handyman they see on the top search result on Google. Besides, while hiring, they don't even ask the basic questions about experience, license status, etc. As a result, if the handyman is a novice, homeowners don't get the desired repair or maintenance. Moreover, sometimes homeowners have to pay way more if they don't do the necessary research.
If you want to avoid such issues, follow these 5 handyman hiring tips in Dallas.
5 Tips for Hiring a Handyman
1. Do the Research
Before hiring a handyman, you'll have to do some research. For this, you can check different websites, review platforms, social media pages, etc.
While doing research for hiring a handyman, you'll have to emphasize on a few things. For example, you'll have to gather information about the handyman service cost in your area. However, if you notice that a handyman service offering his service at an extremely low price, it's a red flag. Because often, handyman services that provide their services at an extremely low price are either novice or scam. You must avoid these services.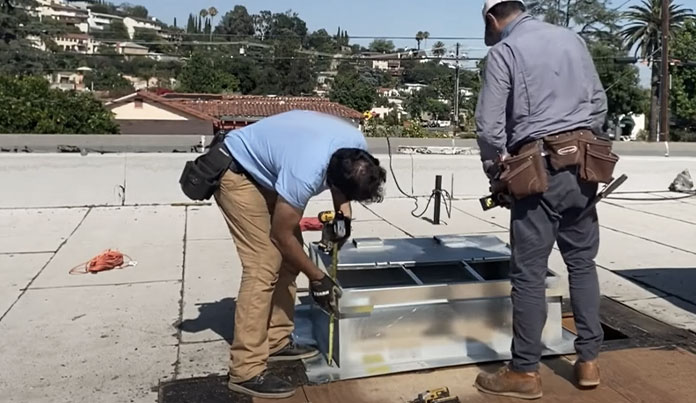 You can check the testimonials and reviews of previous clients as well. This will give you an idea of why someone had chosen a particular handyman service and their after-repair reactions. Besides, you can check platforms like Yelp to know more about a certain handyman service.
Nobody wants to hire a novice handyman for their repair or maintenance work. That's why you must check the portfolio and experience of the handyman. Apart from all these, you'll have to check the license of the handyman. Because for some repairs, the handyman is required to obtain a license. Besides, when a handyman has a license, it indicates that the handyman is experienced and well-trained.
2. Look for References
When it comes to hiring a handyman, it's all about trust. You can shorten the handyman hiring process by asking for references from your friends and families. And when you do so, they are less likely to mislead you about a handyman's services.
You can check thousands of reviews and business listing platforms to gather information about handymen. But there is always a possibility that you'll get wrong information, which will mislead you. But when you ask for references from your friends and families, they will never advocate a bad handyman and tell you the real story.
While seeking references, ask your friends and families about their experience with the particular professional handyman. For example, you can ask them about the repair or maintenance cost, pros, and cons of working with a certain handyman, etc.
If they give positive feedback about a specific handyman, you can call that handyman for an interview.
3. Conduct Interviews
Never, I repeat, never hire a handyman over the telephone. A good handyman will look at the problem closely before taking the project. Also, when the handyman comes to your place, you can ask questions directly to the handyman, which will give you a sense that if the handyman is the right fit for the job or not.
You can ask questions like the handyman's experience, portfolio images, areas of experience, list of references, etc. Apart from these, you can ask about the time frame for the repair task and the costs associated with it.
Again, if you find out that a certain handyman is charging way less or more than the other handymen; you can ask the reasons directly.
All these interview questions will help you determine which handyman to select for your repair or maintenance project.
4. Don't Pay 100% Upfront
Payment is a crucial factor to consider while hiring a handyman. Some handyman will ask for the entire payment before they start the project. But you should never pay 100% upfront before they start the project. You should only pay the full payment when all the repairs or maintenance are done.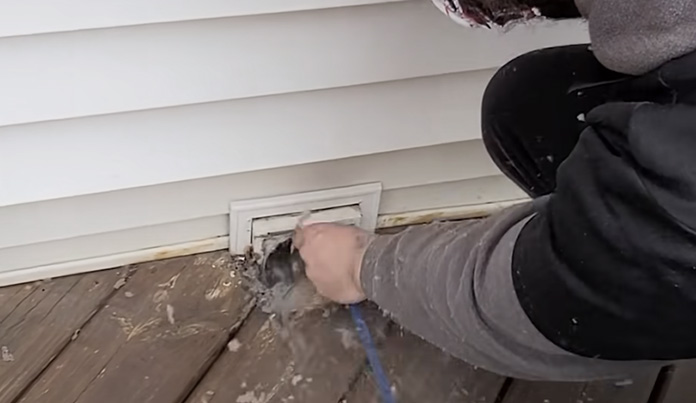 When you pay all the money before the start of the repair, you'll have no control over the handyman. As a result, you may not get the desired repair service from the handyman. Besides, when a handyman asks for the entire payment at the beginning, it raises a lot of questions. That's why If the handyman asks for the entire payment before the work, you must move away from the deal and hire another handyman for your repair or maintenance tasks.
5. Have Written Agreement
Before finalizing the deal with the handyman, get everything written on the agreement. This includes the name of the handyman, address, list of repairs or maintenance to be completed, description of tasks, payment, warranty, time frame, etc. Having these things in written form will prevent the handyman from skipping any repair or maintenance.
Conclusion
As I mentioned earlier, the relation between a handyman and a homeowner is all about trust. And all these interviews, research, and testimonials help homeowners to build confidence in the handyman.