Having the right wall design can amp up the entire look of the space. While opting for wall design, factors like light, color, and texture play a significant role. You must not limit your imagination while ensuring that the walls and rest of the space complement each other in the best possible way.
If you want to turn your bare house walls into eye-catching ones, we have got you a list of unique wall design ideas that you and your guests are surely going to fall in love with instantly.
Keep on reading to know all about them.
Wall Design Ideas With Wood
Wood has been a constant necessity for any room's interior design. Be it a bed, table, or cupboards; wood has always been an integral part of room décor.
How about introducing the warmth of wood to your walls as well. Make the main wall of the room wood-inspired and turn it into a masterpiece with simple natural exposure.
Put together wooden plywood pieces one by one to make a whole magical wall, and it is enough to take your breath away. Pair it with room décor products from Inspireuplift and rugs from your local flea market to elevate the overall vibe.
3D Wall Panels
Until now, you had only watched 3D movies and were mesmerized by their almost real experience.
How cool would it be to bring the same out-of-ordinary experience to your wall designs?
Pretty cool. Right!
So, add 3D wall panels on the walls of your bedroom, living room, or kitchen to make them attractive. You will never want to see the boring wall hidden behind the 3D wall panels.
These add uniqueness to your walls and make them look appealing to the eyes. No guest will ever leave your house without complementing your wall design aesthetics.
Exposed Brick Design
Merge classic vintage elegance with the modern and bold character by incorporating exposed brick walls into your living space.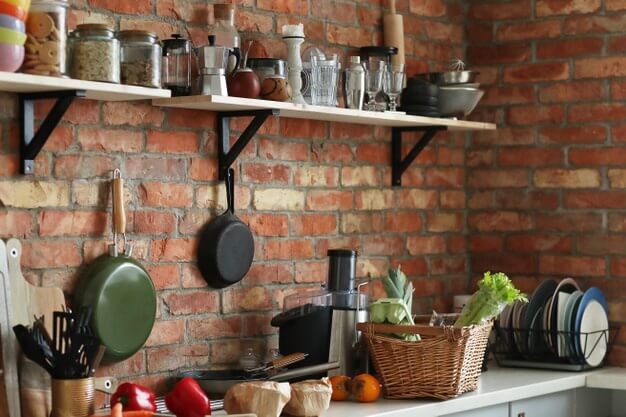 A rustic kitchen, a contemporary bedroom for you or your kids, and an eccentric living room all these looks are geniusly fulfilled by introducing bare brick walls to them.
Add vibrant colors to exposed bricks for a bright experience or leave it with the natural brick texture. It can be an ideal backdrop wall for the bed head over or around your living room's fireplace.
Shelved Walls
Empty walls can be an anchor for your wall design. So, cover them with shelves that are ideal for placing décor products, books, and other usual essentials on them.
These give a geometric vibe to the room and also ensure that everything is organized in the best possible way. If you are a work-from-home professional or simply come home to rest, having a decluttered room is the best feeling, and shelves contribute to this maximumly.
These shelves give a symmetrical appearance to the walls and are a clever bedroom storage hack.
Wallpaper For Walls
One way of amping up your house walls design is by covering them with wallpapers. These are easy to attach, change, and clean, which makes them an easy choice for wall designs in almost every house.
The variety of colors, designs, and textures make wallpaper walls so common among us. If you are in a flowery mood, tropical forest, or dark grayscale mood, wallpapers can suffice every mood so elegantly that you won't get tired of staring at the walls.
Walls With Decals
If you are bored of the ordinary walls and their least interesting color and designs, you should invest in some cheap yet interestingly cute wall decals.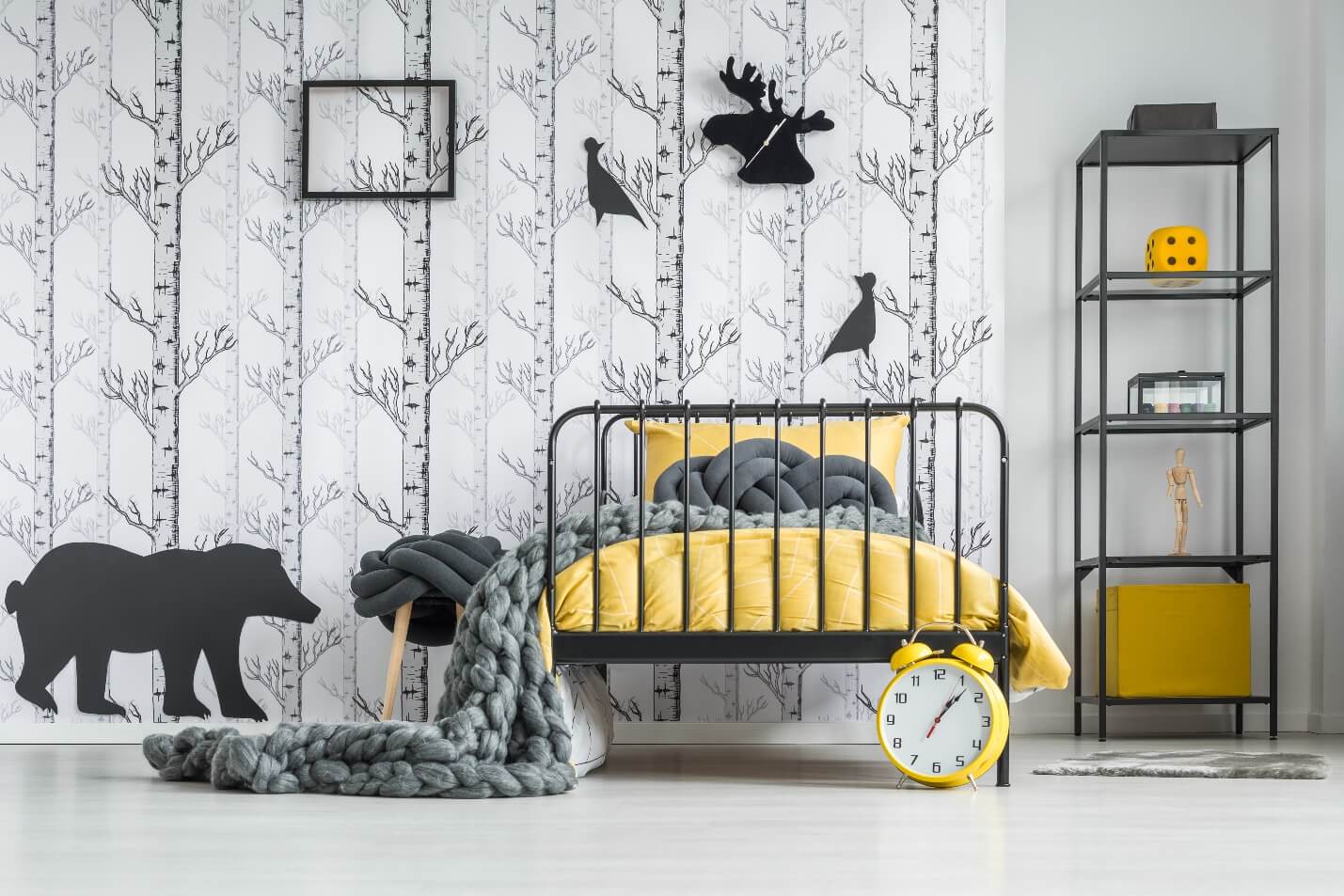 Coming in various shapes, sizes, and colors, you can decorate your wall with uber-cool and quirky design ideas through decals. These wall stickers are self-adhesive and easy to stick, making them an ideal family activity to perform together.
These stickers can conveniently be removed so that if you want another design idea on your walls, you can easily implement it.
Bottom Line
Monotonous and blank walls can become a headache for you. You might think that designing your home walls is a budget-shaking task, but it doesn't have to be if you think creatively.
Instead of completely revamping the walls, take one and turn it into your accent wall that adds charm, color, and excitement to your home décor. From wood and 3D panels to exposed bricks and wallpaper, all of the above-mentioned ideas are an excellent way of turning your room from Blah to Chic.