We all desire to have a functional, clutter-free kitchen that is well organized. The cleanliness of the kitchen is as important for cooking as having the best knife block set for ease of chopping. However, most cooks struggle to maintain a spruce kitchen, increasing the possibility of buying excess ingredients and misplacing essential kitchenware. Some people blame their minuscule kitchen space for their lack of proper organization. But contrary to popular belief, you do not require a huge space to plan out your kitchen. A well-organized kitchenette is easy to achieve regardless of space.
Does your kitchen have pockets of awkward spaces that you don't use? You can employ some creative tips to utilize extra spaces and organize your kitchen effectively. Kitchenly contains a vast array of useful tips to help you organize the kitchen and improve its overall functionality.
Here are 5 tips to better organize your kitchen space:
Understand your organizing style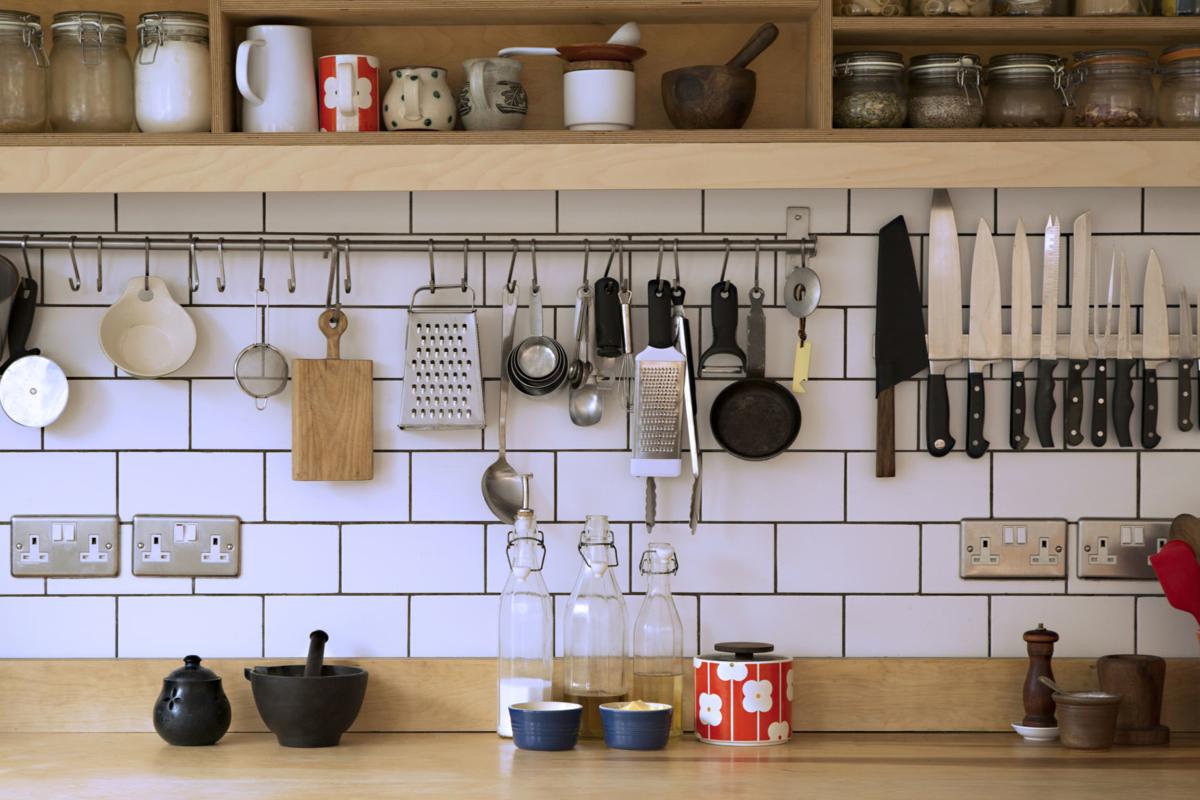 source: journalstar.com
The most essential step to organizing your kitchen involves recognizing your particular organizing style. Visual bugs prefer having all their frequently-used kitchen utensils at arm's length whereas ladybugs love maintaining clear, clutter-free counters. If you're a visual bug, ensure that your counter space contains only the essentials that you use on a daily basis. Utilize cute shelves to store your bowls and spice jars. To store your kitchen knives, get a dock or magnetic strip. Ladybugs love their kitchen space looking spruce. If you fall in this category, store your cutlery and crockery inside your cabinets and create a labeling code for easy identification and retrieval of kitchen items.
Create well-defined work zones within your kitchen
source: pinterest.com
Prior to organizing your kitchen, create distinct zones consisting of your drawers, cabinets, shelves and other storage areas. Have a food storage zone, a cleanup zone (for your dishwasher and sink), a dishware storage zone, a food prep zone, and a cooking area. Implementing such zones will not only improve the overall neatness of your kitchen but it will also make maneuvering around your kitchenette easy. All items should be stored in their respective zones. Organize your kitchen zones to your specific taste – you can even include specialty zones such as a baking area, pantry, minibar or whatever else you fancy. Don't forget to utilize the extra space located under the sink. You can use this zone to store garbage bags, cleaning supplies and extra soap containers.
Utilize see-through jars and containers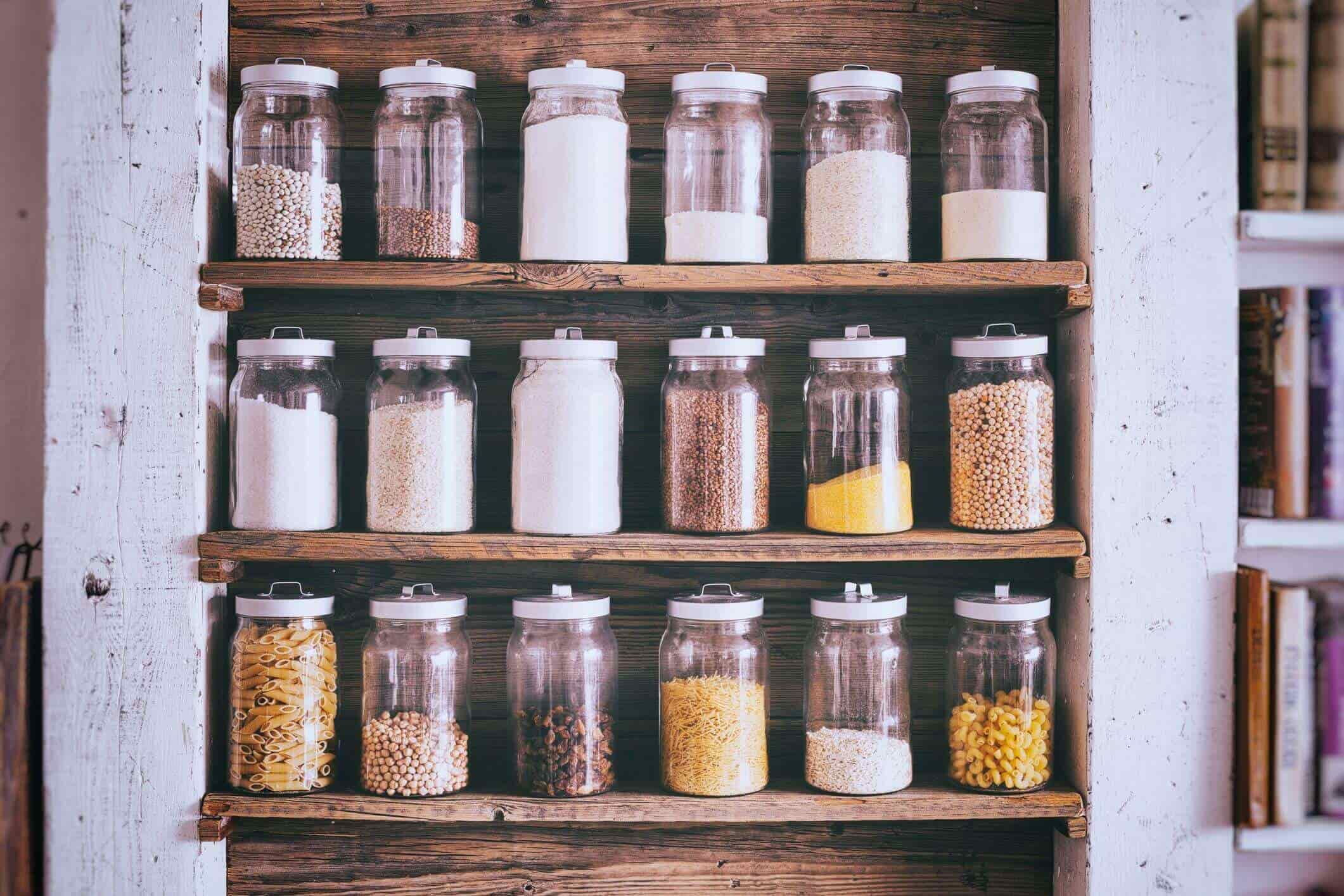 source: delish.com
Your food storage containers can either improve the general organization of your kitchen or contribute to the chaos. Round, opaque jars might seem like a great idea for storing your foods and spices, but they often end up confusing the cooks, later on, creating disarray within the kitchen. A better alternative would be to use square/rectangular see-through containers to store rice, flour, cereal, sugar and an assortment of cooking essentials that you use regularly. You can easily stack up against such containers on your kitchen shelves in a uniform, space-saving design. Every good cook should possess a variety of exotic cooking spices and herbs. These spices should be stored in transparent jars that are identical and properly labeled. 
Use your fridge space efficiently
source: digitaltrends.com
Most people don't know how to utilize their fridge space properly. It's essential to sort out the foods that should be stored in the freezer, fridge, and pantry. For instance, dry grains have a rather long shelf life so they don't need to be placed inside the fridge. Meat, dairy products, and other perishables should be stored inside the freezer. Most refrigerators have a special compartment on the inner section of the door where eggs should be placed. Dairy should be stored on the upper segments of your fridge since the temperature here is usually constant. It might be a wise idea to use a FIFO (first-in-first-out) technique when organizing your fridge space. This method will permit easy access to different beverages and food items stored within the refrigerator.
source: greenbrookdesign.com
It's important to have fun and engage your creativity while organizing the kitchen. For instance, you could mount a hanging rack that holds your pans, pots, and cutlery – this will free up more space within your cupboard that you can use to store your extra plates and cups. Walls should be utilized efficiently by installing hooks, knife holders and flower pots. You can enhance the overall accessibility of kitchen items by using dividers, organizers, and labels for your drawers and cabinets. If you're an art fanatic, why not try hanging some exquisite culinary paintings on your kitchen wall? This will rejuvenate your kitchen space and inspire you to prepare appetizing cuisines more frequently.
Follow these palatable tips at Live Enhanced to organize your kitchen better.