Master bedrooms are usually complemented by a king-size bed. There's no doubt that king size is spacious and wider enough to effortlessly grab the attention of the viewer thus making it the focal point of your room. Therefore the design of king size bedding is very important apart from other interior accessories. You'll also agree that bed is a place where we spend one-third of our day and want it to stay cozy and fluffy making you feel relaxed and comfortable.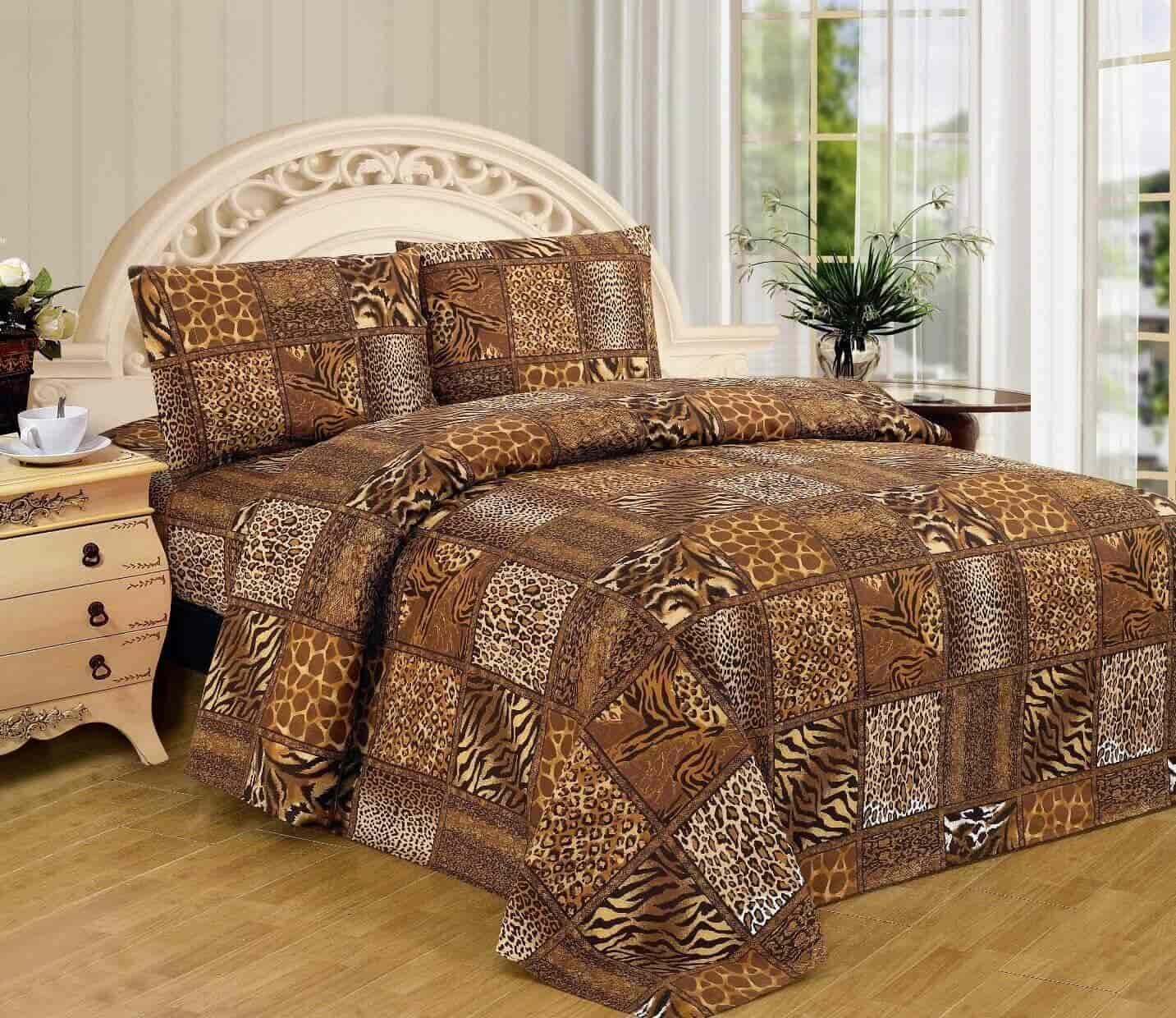 source: amazon.com
Therefore, we leave no stone unturned to design and bring comfort to it but fail to achieve the perfect designer look due to lacking in any of the bedding features. Well, the problem may lie either in bedding quality of the way you are making your bed. Because if you've any of these problems you are unlikely to achieve a designer and comfortable bed. Therefore, in this article, we aim to provide a basic and quick guide to buying and designing the king size bedding.
Let's start with the buying guide
According to experts, an average person needs to Better Nights sleep for 8 hours a day for a healthy life. So, the bedding must be comfortable to provide you with a cozy and inviting sleeping environment where you can spend as many hours snuggled in it as you want. Therefore, fabric material needs to be chosen wisely. The choice of fabric material greatly depends on the body type, sleeping habits, and the climatic conditions of the place. For instance, people who are warm sleepers or live in tropical areas should opt for cotton, linen, and Egyptian cotton for their super breathability and cooling properties.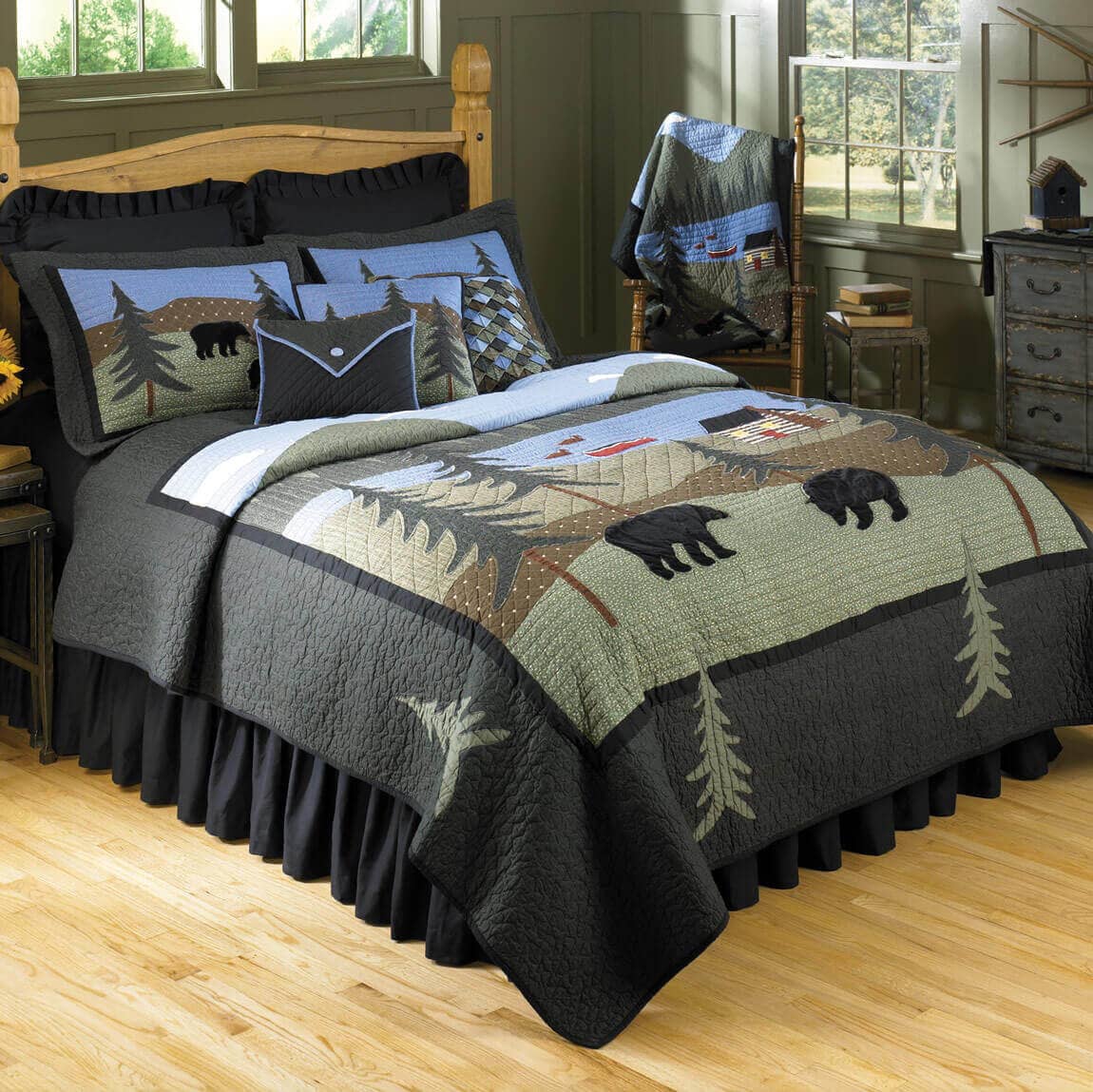 source: blackforestdecor.com
Whereas, the cold sleepers and people living in cold areas should have flannel, jersey cotton, silk, and microfiber beddings. Once you've chosen the fabric type, next consider the thread count and ply. Thread count indicated the quality of bedding, the higher the TC the luxurious the bedding set will be. So opt for 400 to 800 TC, anything less than 300 is good quality. Other than TC, consider the number of plies the sheet has. There come single, double, and multiple plies. Where single-ply refers to the highest quality.
The next step is choosing the pattern and color scheme. While choosing them to consider the base color of your room and try your best to stick to it. Feel how colors and patterns evoke emotions in you, as the studies show that there's a significant effect of colors and prints on one's mind. So try to figure out either you feel comfortable & relaxed or uneasy and overwhelmed? If you find none of the color or pattern soothing or pleasing, leave the store and go to another one to find something that helps you relax your mind and bring contentment to your place.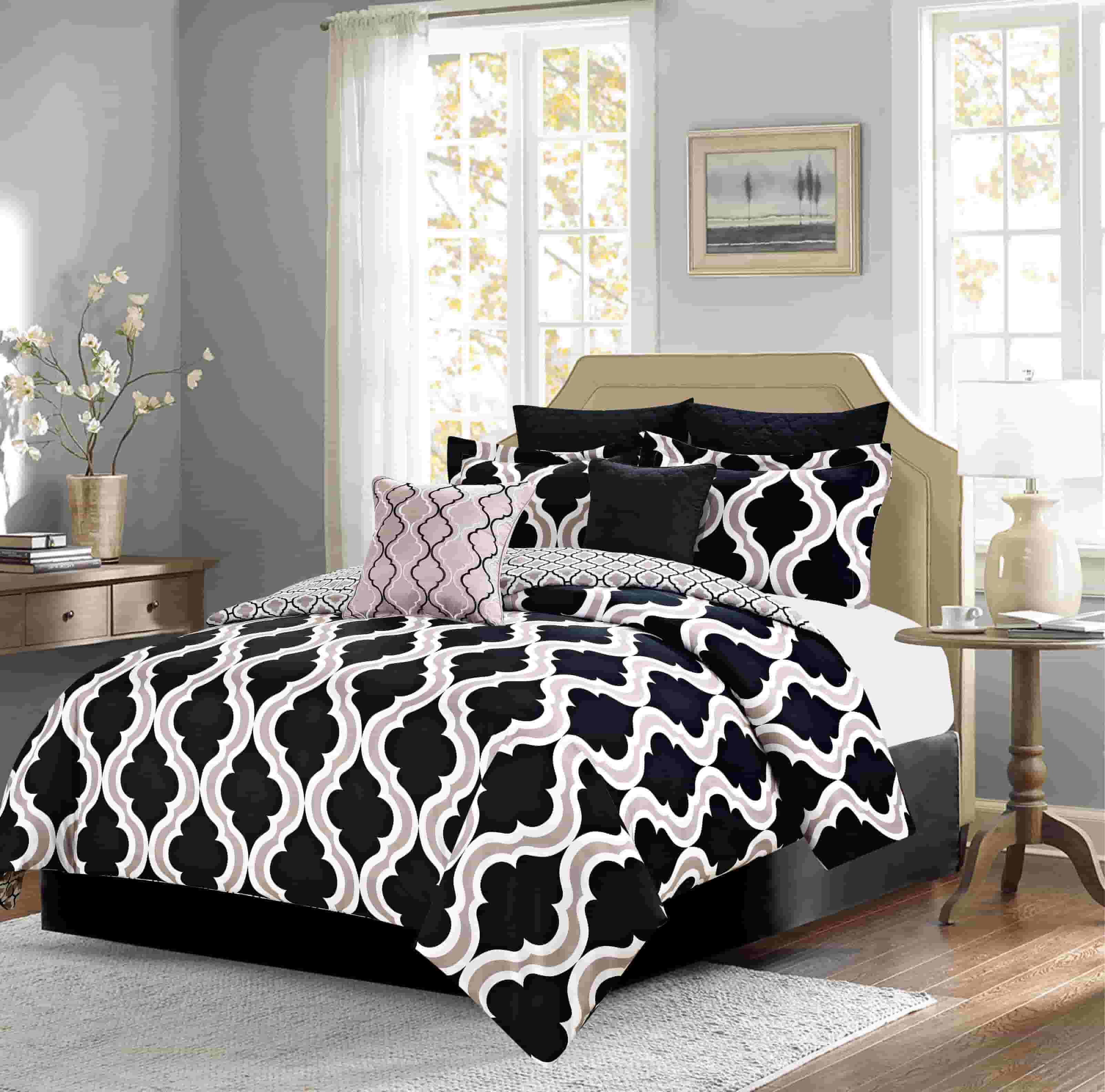 source: greydock.com
Nowadays, neutral and solid beddings are trending. So if you want to create an up to date look that helps you create a win-win look opt for neutral and solid sheets and complement them with graphic or natural printed toppers and accent pillows. Earthy orange & brown hues mixed with some light colors are also a good go-to choice.
The last step is to buy toppers. We'll recommend you to buy a duvet set or a bedspread set that comes with accent pillows and a few cushions. This will help you add an accent to the bed and create a matching look. As far as the duvet inserts are concerned, opt for a down or microfiber one because they are durable, fluffy, and soft. Buy 2 inserts for each duvet cover to create a fluffier and more comfortable duvet. This extra fluffy topper will provide you with the best cozy space without extra heat and weight if they're bought carefully according to your climatic conditions & sleeping habits. For instance, the cold sleepers should go for 600 FP and 7.5-10.5 tog topper for spring & autumn whereas 800 FP & 10.5+ TO for winter. Similarly, warm sleepers need a 200-300 FP and 4.5Tog for summer & 400-500FP & 7.5-9.0 togs for winter.
Tips for designing the king size bedding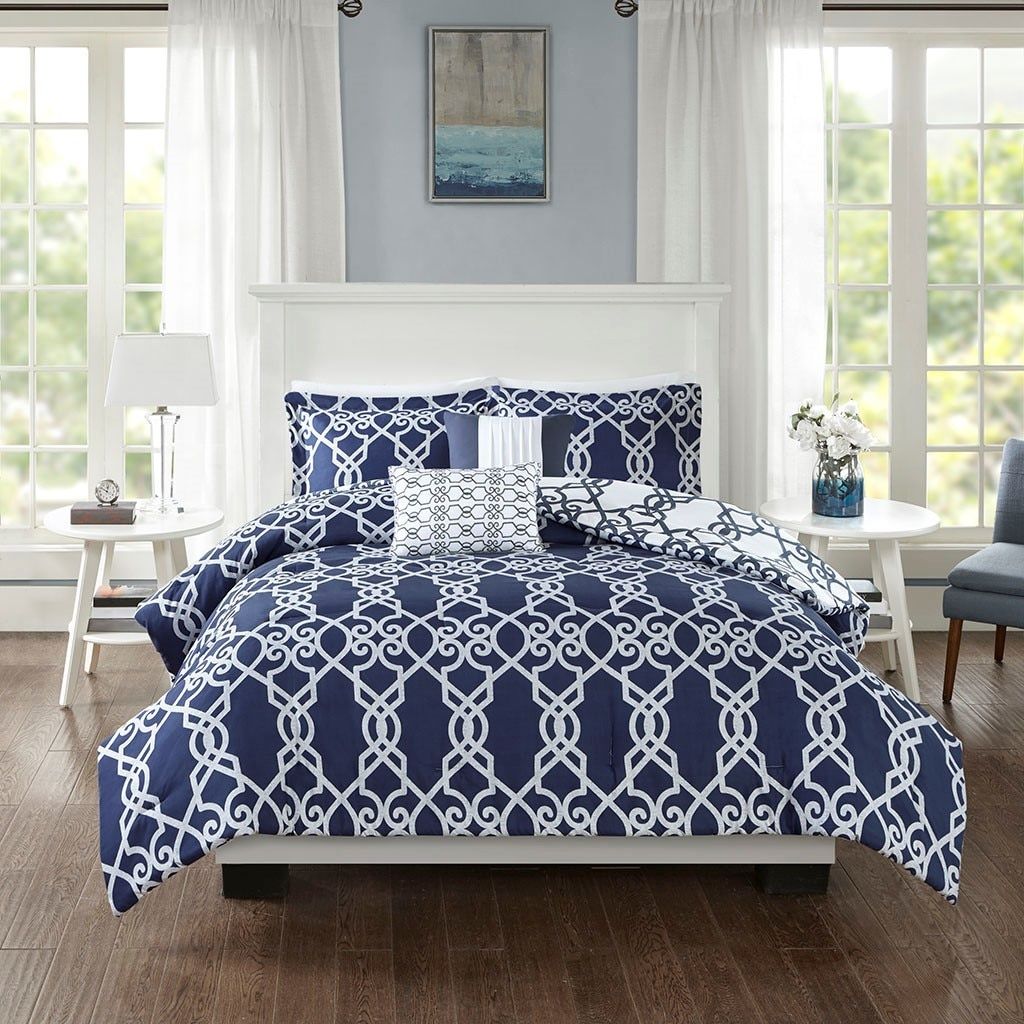 source: pinterest.com
It is always fun to play with a POP of colors and patterns, therefore, we also request you to have a fun twist on traditional wind beddings and incorporate them with patterned toppers and throws. Master bedrooms having king size beds featuring pattern toppers add interest to the bed and make it more inviting.
Opting for natural fabrics in a neutral and solid color is also an ideal choice. It makes your bed feel clean and more luxurious. You can match the color with your furniture for a cohesive look, this will also help you harmonize your style with the bed and other furniture accessories inside your place and help you create an effortlessly beautiful look.
source: getmegeeky.com
Layering up the bird is an easy way to introduce color and patterns to the room. To layer up the bed, pair the duvet cover with a reverse or stripe pattern on both sides with a pinkish blanket and Vanilla pink sheets. Then fold each layer so that it becomes visible. You can also choose the triple-layer method where you add three sheets to the bed including a bottom, flat, and another flat sheet. These type comforters for duvets are placed between the II and III layers of sheets adding an accent duvet cover. Always use one size smaller knitted blanket for your bed to prevent the Messy look call. Knitted blankets tend to stretch with excessive use and buying one size smaller ensures a neat and secure look. You can also visit our shop to buying king size bedding at an affordable prices.
It's always a good idea to balance the colors with white. You can introduce white color in the form of pillow shams and top sheets. This will help you blend the bedding with the interior and prevent any of the elements overpower others. Opting for a white duvet or quilt isn't a good idea if you are already using a neutral or light-colored bed sheet, and you can see more tips at Live Enhanced.