In a world where bigger and more expensive does not necessarily mean better, affordable bikes have become the preferred choice for many riders in India. If you are searching for a bike that balances performance and affordability, you are in luck! With so many affordable options, deciding which bike is right for you can take time. That is why we have compiled a list of India's top 7 bikes under 5 lakh. From sporty to adventure bikes, we have got you covered. So, let us look at them subsequentially and prepare for a thrilling ride. 
Enjoy the Thrill of Avenger 220 Cruise 
source: pinterest.com
The Bajaj Avenger 220 Cruise is an affordable cruiser bike with an unmatched combination of style and performance. With its powerful 220cc engine and comfortable seating position, the bike is perfect for long rides on the highway. The bike's classic design elements, including the large windshield, chrome finish, and leather-textured seat, add to its overall appeal. As a bike under 5 lakhs, the Avenger 220 Cruise is an excellent choice for anyone looking for an affordable cruiser bike with excellent performance and comfort.
Zoom Around the City on the Biggest Pulsar Every: Pulsar 250
source: pinterest.com
The Pulsar 250 is a powerful bike that offers an exhilarating riding experience. With a sleek and sporty design, this bike will turn heads on the road. The 249.07cc engine delivers a maximum power of 18 kW (24.5 PS) @ 8750 rpm, making it one of the most powerful bikes in its class. The bike offers smooth gear changes and improved control. Other features include LED lighting, a digital instrument cluster, and a comfortable split seat. As a powerful bike under 5 lakhs, the Pulsar 250 is an excellent option for riders looking for an affordable option.
Tripe the Spark, Triple the Power: Pulsar RS200
source: pinterest.com
The Pulsar RS200 is a powerful, stylish bike with a smooth ride and thrilling performance. The bike's sharp design and aerodynamic fairing give it a sporty look, while it is comfortable seating and upright riding position make it perfect for everyday use. The 199.5cc liquid-cooled engine and its advanced fuel injection system ensure high fuel efficiency, making it an excellent choice for long rides. The Pulsar RS200 also features a digital instrument console, LED tail lamps, and ABS, making it one of the best bikes under 5 lakhs in India for enthusiasts and commuters.
Cruise Through the Valley with Dominar 250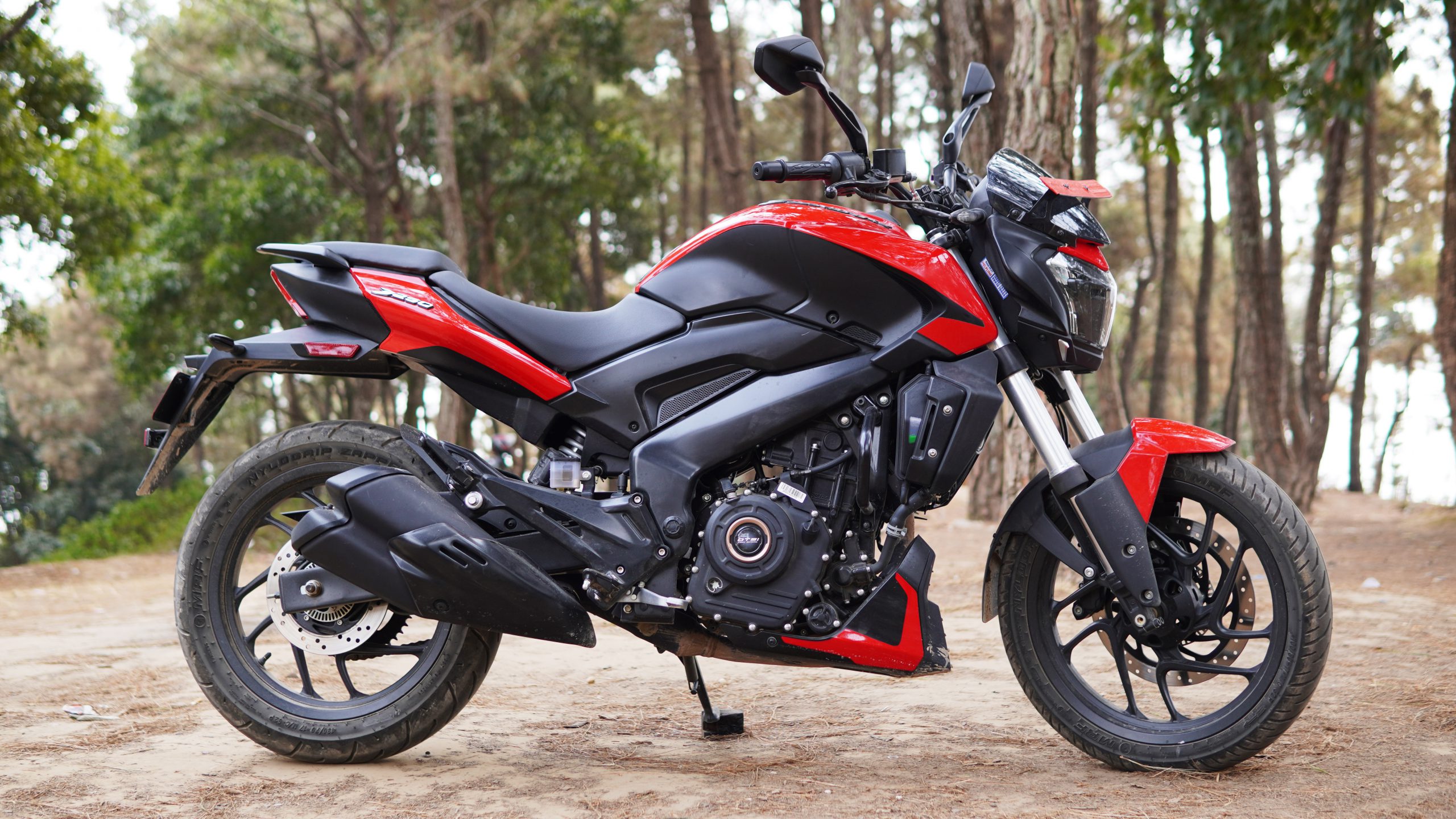 source: pinterest.com
The Dominar 250 is the ultimate bike under 5 lakhs, making you feel like a king of the road. With a powerful 248.77 cc engine, this bike can take on any challenge. The muscular styling and dynamic graphics will leave a lasting impression on everyone who sees it. Whether cruising on the highway or the city streets, the Dominar 250 delivers a thrilling and comfortable riding experience. The LED lighting and fully digital instrument cluster add a modern touch to this beast, while the twin barrel exhaust adds a satisfying growl to its performance. Get ready to rule the road with the Dominar 250.
The Mean Machine: Pulsar NS125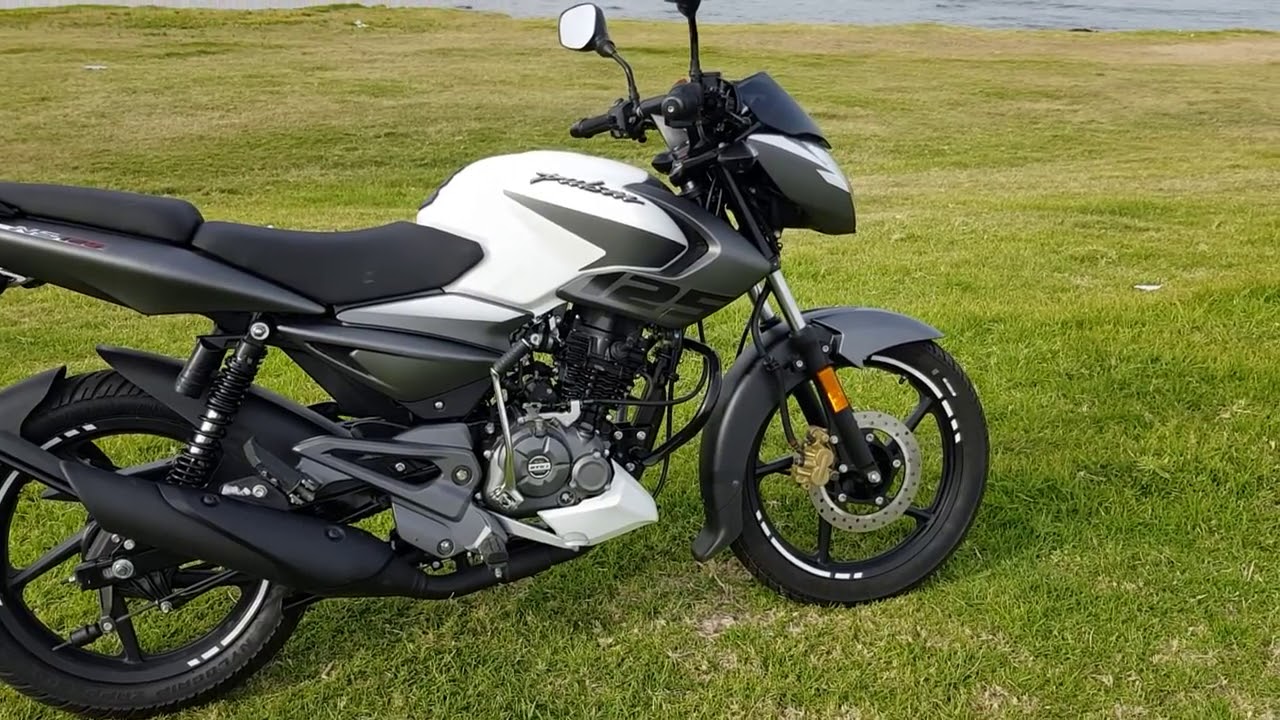 source: pinterest.com
Introducing the Pulsar NS125, a robust bike that packs a punch under 5 lakhs. Designed with a sporty and dynamic look, this bike is perfect for those seeking a thrilling ride. The NS125 has a powerful 124.45cc engine that delivers a maximum power of 8.82 kW @ 8500 rpm, making it one of the most powerful bikes in its class. With an incredible speed to boast of, the Pulsar NS125 is perfect for both city and highway riding. The bike's suspension system and brakes ensure a comfortable and safe ride even on bumpy roads. Additionally, its LED tail lamps make it a head-turner on the streets. With its impressive features and affordable price, the Pulsar NS125 is the perfect bike for those looking to balance performance and affordability.
Take Over the Road with All New Pulsar P150
source: pinterest.com
Are you looking for a bike under 5 lakh that delivers on performance and style? Look no further than the Pulsar P150. With its sleek design and powerful 149.68cc engine, this bike will turn heads and provide a thrilling ride. Whether navigating busy city streets or winding country roads, the Pulsar P150 is up to the challenge. And with its affordable price tag, you will not have to break the bank to experience the thrill of owning a high-performance bike. Upgrade your riding experience with the Pulsar P150 today.
Enjoy the Freedom on the Pulsar N160 
source: pinterest.com
Looking for a bike that is fast, agile, and will not break the bank? Look no further than the Pulsar NS160 from Bajaj Auto. With its sleek design and powerful engine, this bike will catch the eye as you cruise through the city streets. The 164.82cc engine delivers a thrilling performance, while the sporty styling ensures you look good. Equipped with advanced features such as a monoshock suspension and tubeless tires, the Pulsar NS160 is a reliable and comfortable ride. Whether commuting to work or hitting the open road, this bike under 5 lakh is the perfect choice for those seeking adventure on a budget.
Wrapping Up 
The Indian automobile market has a wide range of budget-friendly bikes offering performance and style. The top 7 bikes under 5 lakh that we have discussed are the Bajaj Avenger 220 Cruise, Pulsar 250, Pulsar RS200, Dominar 250, Pulsar NS125, Pulsar P150 and Pulsar N160. However, it is essential to consider your needs when choosing a bike, such as your usage, riding style, and budget. Each bike has unique features and benefits, so evaluate them and choose the one that suits your preferences best. So, pick your favourite bike, hit the roads, and experience the thrill of riding a powerful machine without breaking the bank! To learn more about these bikes and make an informed decision, visit Bajaj Auto's official website or the nearest showroom to explore bikes under 5 lakhs.