These globetrotters know how to capture the right movements, are enthusiastic about their travels, and know-how to travel in flair. If you're considering flying to the Maldives, embarking on an Exotic adventure, or exploring the South of France, we recommend living vicariously through these sunseekers first. These daring influencers are the go-to people for advice on where to stay, eat, and how to live like a native. All along the way, be sure to pick up some tricks & tips on how to get the best short on your next journey. Prepare to be overcome with travel envy; these feeds are not to be taken lightly. So here Live Enhanced explore top travel Instagram account.
It's hard to see Jack Morris as anything other than a traveller based on his Instagram profile. The truth is that he worked as a carpet cleaner for four years before deciding to travel the world.
Morris has been exploring since 2012 and has visited more than 50 countries. His travels aren't limited to high-end resorts. He's used to roughing it in far-flung locations and living out of his backpack.
When Jack Morris of Manchester met his Australian partner Lauren Bullen of @gypsea_lust in 2016, they began travelling the world together and instantly became one of Instagram's power couples (in the travel realm, anyway). They are now settled in Bali and continue to share their global travels with their combined 4.8 million followers.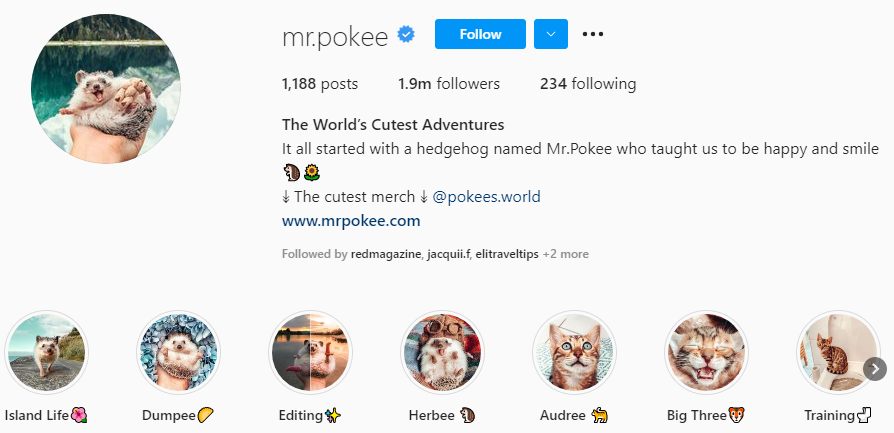 A little cuteness is always welcome, and @mr.pokee is sure to make you grin. Due to the death of the original monikered hedgehog Pokee, the account owner adopted two new joyful hedgehogs, Herbee and Audree, whom she takes on her trips throughout the world, scouting out the most beautiful spots.
Mikki Tenazas was pursuing a degree in medicine when he realised he had a different interest. After graduating from medical school, he took a chance and travelled the world, amassing a significant following on his personal Instagram account, @thetravelpro. Mikki is also the creator of @TheGlobeWanderer, one of the most popular travel accounts on Instagram.
Doctor Ali Alsulaiman was born in Saudi Arabia and currently lives in London. Ali left his professional career to become a full-time traveller approximately a year ago. Taking his camera with him on his trips across the world and taking amazingly stunning photos along the way, his Instagram account makes us drool about luxurious hotels and exotic locations.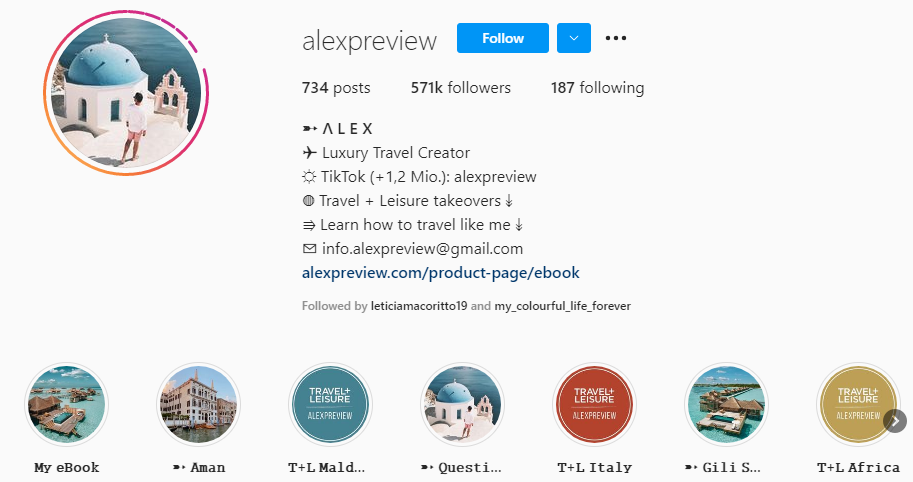 Alexander Williamson, who lives in Hamburg, is the backbone behind the Instagram account @alexpreview. With photographs of Bora Bora, the Maldives, and Thailand adorning his social media feeds, each post will drive you insane. His dreamlike photographs and videos frequently appear on the Instagram feeds of the world's most recognised travel publications, @CNTraveler and @TravelandLeisure.
Penelope Bielckus, often known as The Flyaway Girl, is a British traveller living in Gibraltar who speaks German, English and a bit Spanish. Penelope's goal is to help others travel on a budget while seeing as much as they can in each destination by sharing her best travel advice and tricks. While she has visited 60 nations worldwide. She still needs to visit three more in Europe to conquer the continent.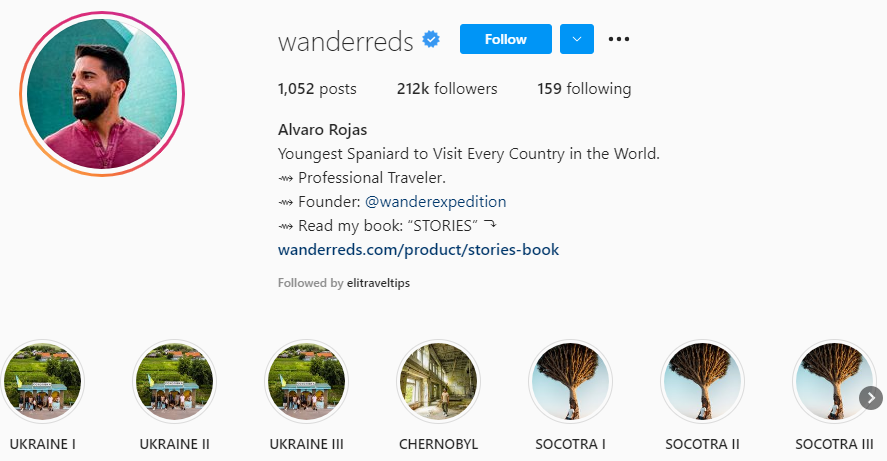 Alvaro isn't going to be at the workplace when the clock strikes 5 p.m, on Friday. He travels the world whenever he has time off from his profession in finance. He reminds us that travelling does not imply that we are not working. It's all about finding a fine balance and making the most of your time away from the grind.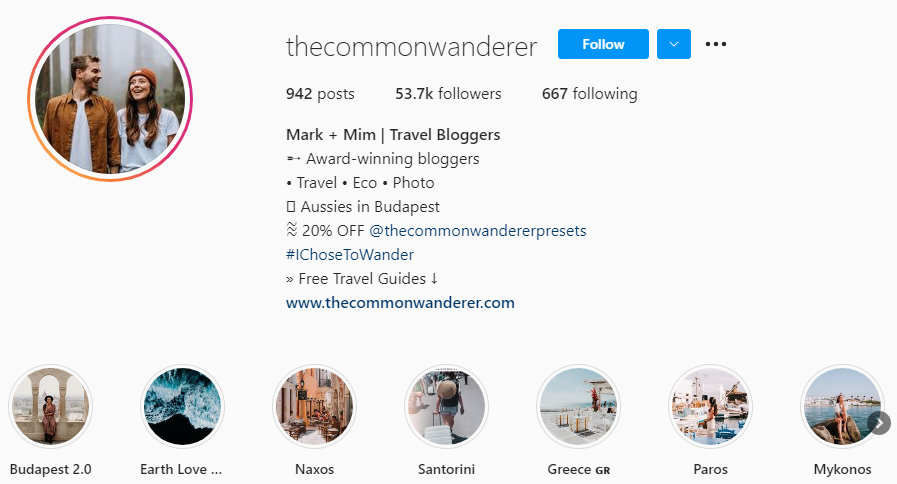 Mark and Miranda, a Budapest-based couple, are veterans of the travel blogging game, having been on the road for five years. They founded The Common Wanderer to highlight their ethical travels.
James Relf Dyer, a London-based photographer with an eye for a golden hour shot, will make you yearn for balmy summer evenings, preferably someplace in the Mediterranean, after just one browses through his Instagram feed. He has visited a lot of places, but his favourites are Japan and the United States.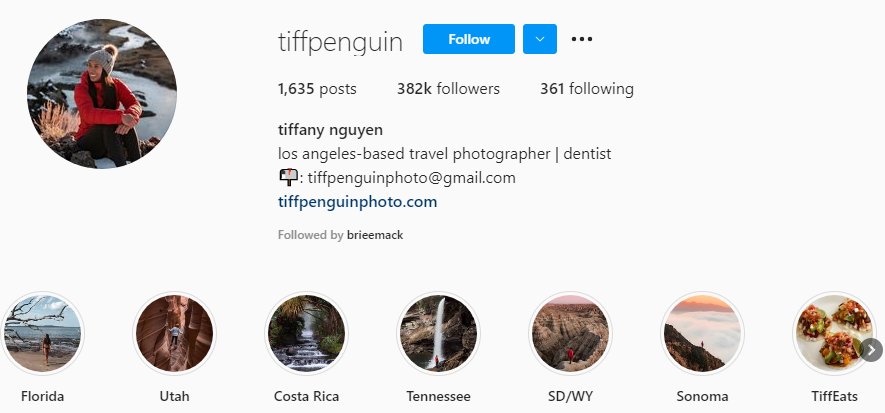 Tiffany Nguyen, a dentist and travel photographer located in Los Angeles, prefers rough vistas and taking the back roads. Her Instagram page will make you want to pack your belongings and travel for the rest of your days.
Charlie and Jess, a London-based couple, began travelling in 2016 and have never stopped. The Travel Project's feed is peppered with human stories, gorgeous landscapes, and animal encounters, all of which are attainable trips through the eyes of locals. Scotland, Ukraine, and Bulgaria were just checked off the list by the duo.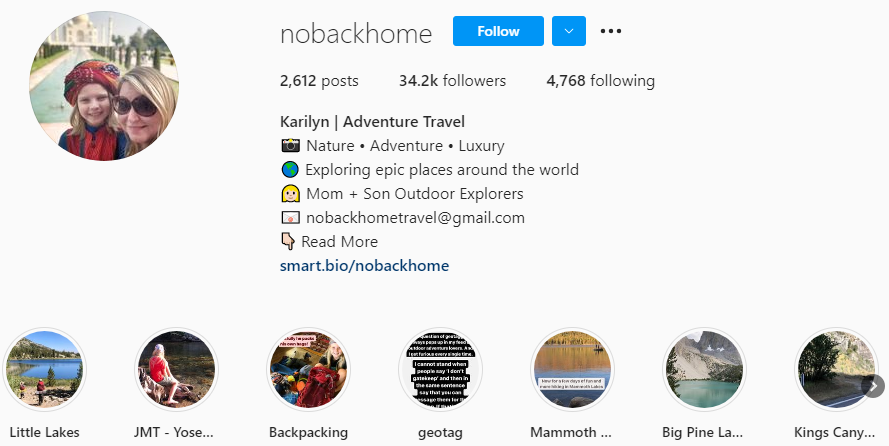 Karilyn had explored 39 countries as an identity "flashpacker" (a traveller with a minimal amount of money in their wallet. She met her spouse in Mumbai, where she had lived for the previous eight years. Karilyn has become a mother since then, but that hasn't stopped her from travelling the world.
She currently travels with her family. Costa Rica, Israel, Jordan, and way too many places on their US road trip journey are among their most memorable destinations.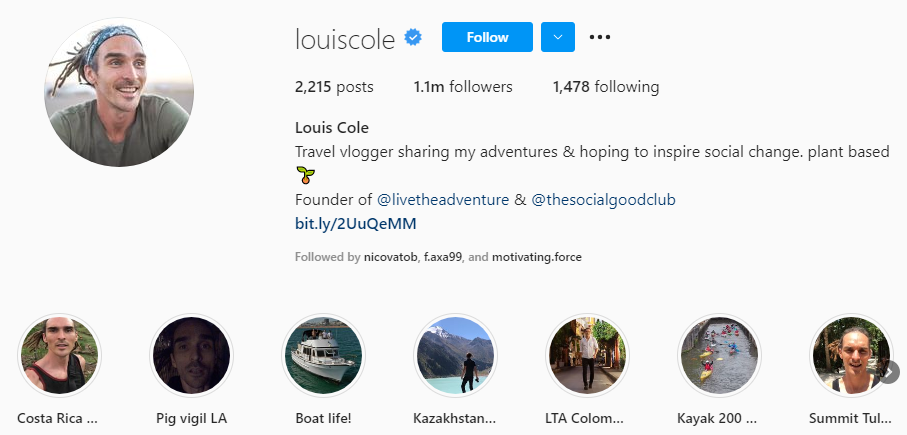 Louis Cole's Instagram profile has a special charm. It absolutely screams sincerity. And as you examine the situation more closely, you'll see why. Cole is on a quest to motivate others to make positive changes in their lives.
Cole's adventure spirit shines through in his photos, in addition to his drive for social change. Watch his Instagram Stories to get a better sense of how he's working to encourage the world.