Leather belts have made a sophisticated fashion statement for years and years. From the navy blue business suits of sharp Wall Street traders to the high-fashion hues sporting runway models, leather belts will give just about any outfit that much needed touch. 
Finding the right fit and texture can seem like you've stumbled into a treasure trove, as each belt presents its distinctiveness that can range from advanced equipment to old vintage curiosities, with all having their charm. Add a leather belt to give your feet the stride down your chosen fashion lane.
Regarding a good quality belt, the material can make a big difference. Reasons such as look, feel, and durability can heavily influence any belt of choice. Quality leather, canvas, or cloth materials have unique characteristics and can affect the product's performance. 
Here are 5 leather belts styles to consider for your next purchase. Click here to visit BeltOutlet site.
1. Full Grain Leather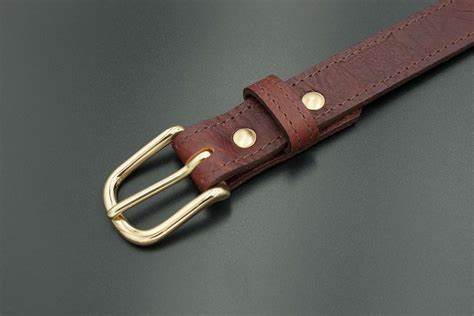 source: pinterest.com
Full grain leather is the highest quality leather belt makers can use. This leather retains the whole, untouched grain surface, displaying unique markings such as grain patterns, hair cells, and naturally healed scars. A perfect example of a full-grain leather belt is the Dickies Men's Leather Covered Buckle Mechanics and Movers Belt. It offers a rugged yet sophisticated look that can withstand heavy use.
2. Bridle Leather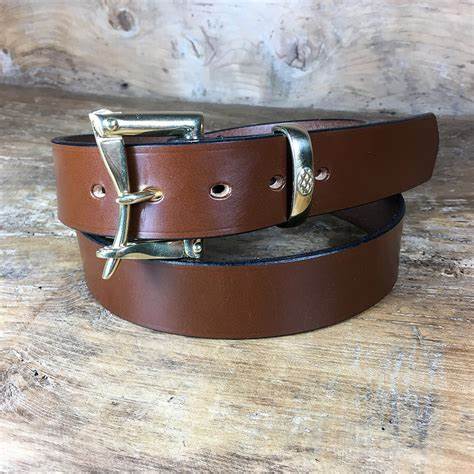 source: pinterest.com
Bridle leather is another top-notch material known for its exceptional durability. This leather undergoes a painstaking tanning process, resulting in a finished product that is smooth, flexible, and hard-wearing. The Tim Hardy Handmade English Bridle Leather Belt is an excellent example of this material's superior quality.
3. Double V-Weave Braided Leather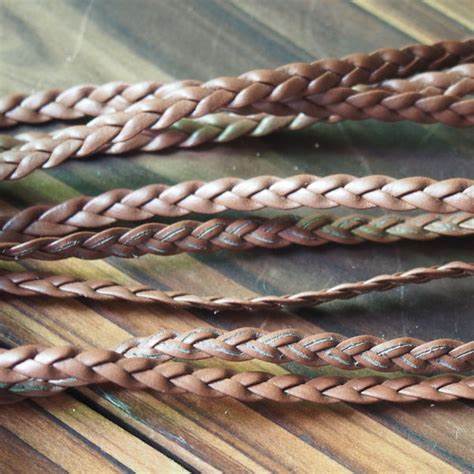 source: pinterest.com
For men seeking a unique twist on traditional leather belts, double v-weave braided leather offers an intriguing alternative. This style, exemplified by the Dockers Men's Fully Adjustable Double V-Weave Braided Belt, features an intricate weave pattern that adds texture and visual interest to any outfit.
4. Antiqued Leather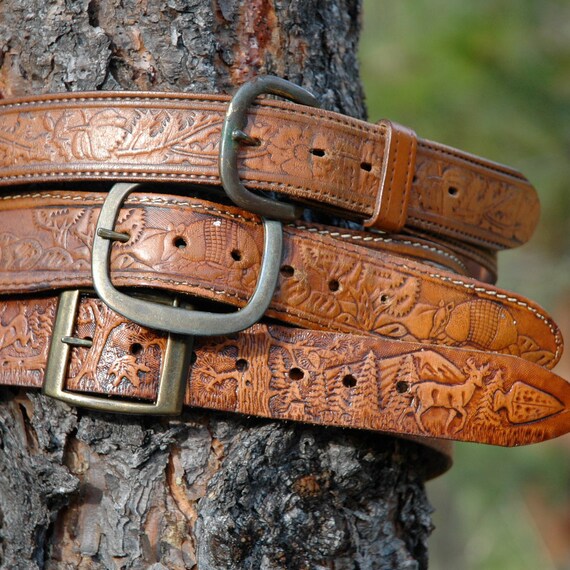 source: pinterest.com
Antiqued leather, as seen in the Levis Men's Leather Belt with Removable Antiqued Logo Plaque Buckle, offers a vintage appeal. This leather undergoes a special treatment that gives it an aged appearance while retaining its strength and durability. The result is a belt that combines old-world charm with modern functionality.
5. Tooled Leather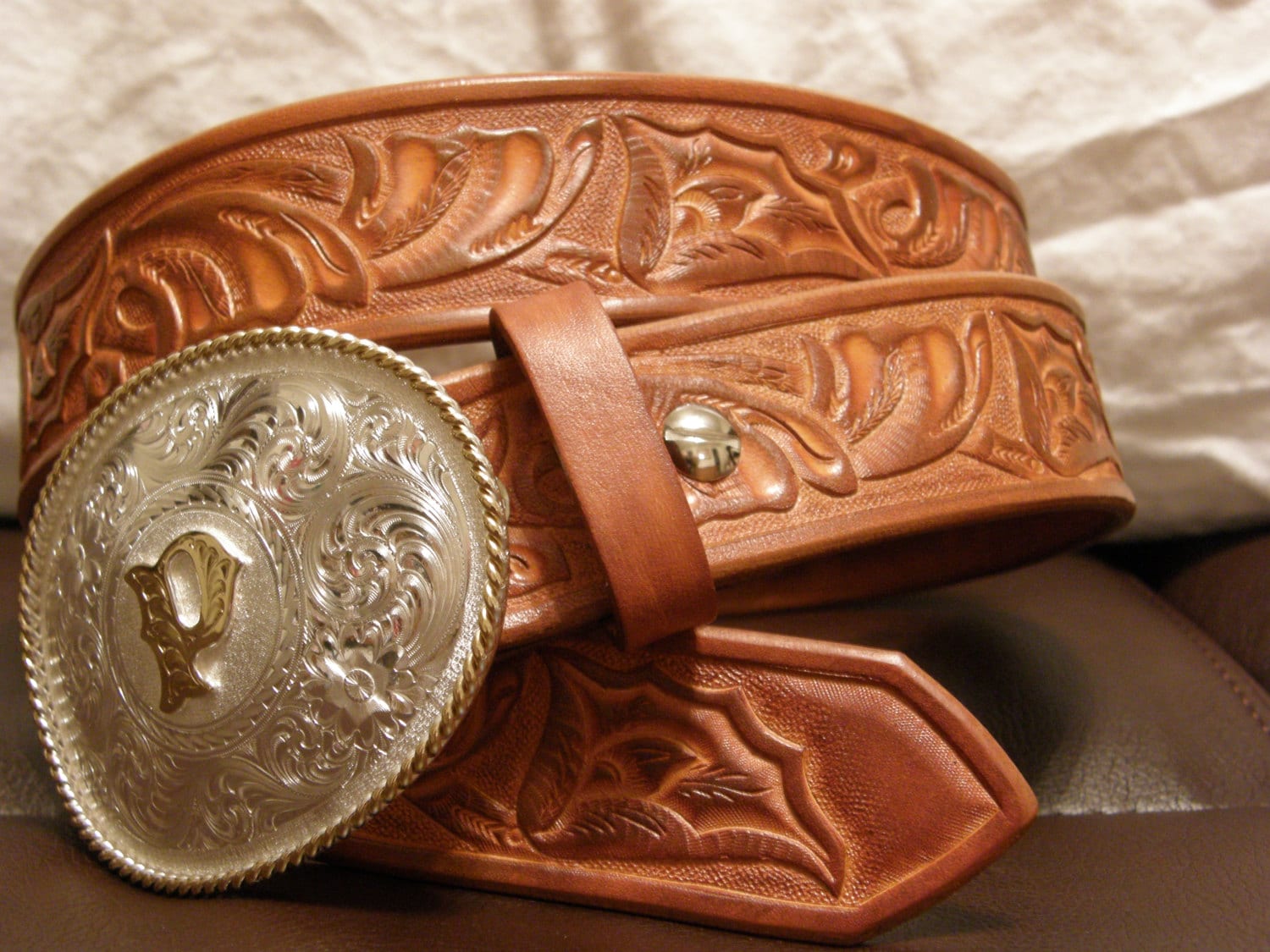 source: pinterest.com
Tooled leather is a leather belt for men that has been intricately carved or stamped to create a design. This technique allows for a high level of detail and customization, making each tooled leather belt a unique piece of wearable art. The Nocona Belt Co Men's Tooled Western Belt showcases the beauty and craftsmanship of this material.
Unique Leather Belt for Men Materials To Try – In Summary
Choosing leather belts for men goes beyond selecting a style that matches your outfit. The material of the belt plays a crucial role in its durability, appearance, and overall value. You can find a belt that suits your style and stands the test of time with just a click here to visit BeltOutlet.com tp exploring different leather materials like full-grain, bridle, double v-weave braided, antiqued, and more.