A wedding day comes with a lot of tiresome ceremonies from attending to guests/relatives, last-minute fittings to your dresses and pruning the arrangements, and a lot more hassles to deal with. Despite all these factors, the D-Day is full of moments to remember for life.
source: dreamzkraft.com
Although, it doesn't go the way you have been planning for, yet we all make the best attempts to make everything look picture-perfect. And if you are here to read about how to make a wedding celebration look unique, I am sure you must be tying your knots soon with the love of your life.
10 Things to Make your Wedding Memorable
Display Unique Barware-
source: thespruce.com
Thinking of a wedding without a selective range of classic mocktails and cocktails is impossible. However, these arrangements are supposed to be taken care of by the caterers, yet you can always demand a specific kind of barware items suiting your overall wedding theme.
Request Guests Pictures for Decor-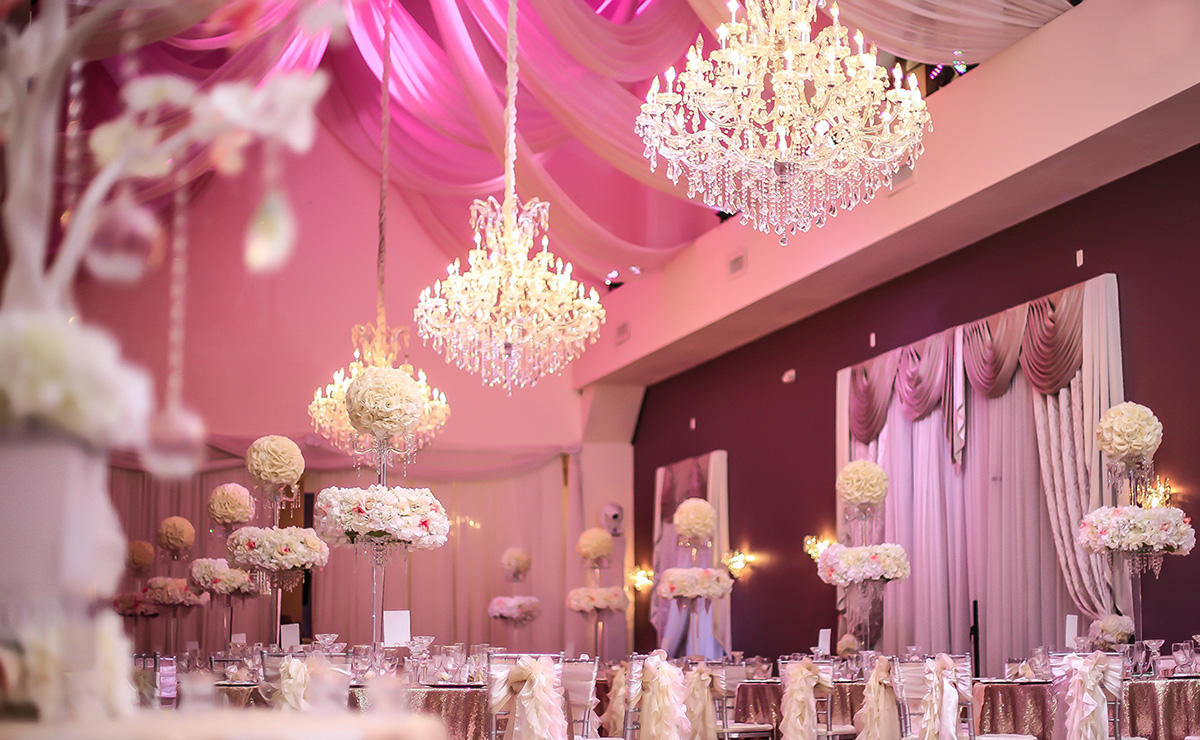 source: crystalballroomatveranda.com
This needs to be done a bit earlier than any other arrangement for your wedding. Ask each of your guests to share their photographs and use your unique wedding hashtags, or probably their family photograph will work to do a personal touch to your special day. Get it labeled on the table reservation note to welcome them personally.
Leave Handwritten Notes-
source: cactus-collective.com
If you get enough time, leave a note saying, "We are happy with your presence" on each table. Have a long list of guests? Well, in that case, a lipstick mark with 'thanks' will work too.
Follow a Theme-
source: eventila.com
You can pick any theme to lit up your wedding day. For instance- a fairy tale theme is one of the most widely loved options to give a try. If you follow this one, make sure to leave its impact on each decoration detail like the table napkins can be tied with floral print satin ribbons.
Request Guests to Share Blessings In Written-
source: weddingofficiants.com
At the end of the ceremonies, leave glitter pens and papers on each guest's table and ask them to leave a note for you. It is the best way to collect words straight from their hearts.
Label Each Table Uniquely-
source: makingdifferent.com
If the idea of 'Thank You for Being Here' note doesn't excite you, then you can label each table with unique fun names for your guests.
Plan Grand Entry-
source: medium.com
Undoubtedly, throughout the day, everyone's eyes will be on you. It is the day when everyone expects you to look exceptional. However, you can make that happen by wearing the classiest wedding gown but how about entering the venue on a luxurious wedding limo?
It sounds like a fairytale, right? This dream can be turned into reality as you can easily rent modern or vintage wedding limos. Usually, such rented limo services come with professional chauffeurs to make you feel no less than the Prince and Princess for the day.
Prepare a List of Favourite Numbers-
source: viscawedding.com
Probably not everyone is going to love hearing your favorite numbers, so, in this case, you can request your guests to handover a list of their preferred songs to make it an entertaining event for each one of present there.
A Wedding Card to Remember Forever-
source: desertpearl.in
Usually, the beauty of most of the wedding cards dies in trash bins. Make sure the same isn't happening with your wedding card. There are several creative ideas to design your D-Day card; just make sure to add your unique flavor to it. Maybe your animated image can work well.
You may also like to know about  40+ Wedding Decoration Ideas and Designs
Gift Yourself an Identity To Recall for Life-
source: friartux.com
This one can be your logo with your initials. For instance- if he is a sailor, you can gel up your initials with the merchant navy sign to own your creativity and memory forever. This logo can be placed at a separate photo booth so guests can remember your wedding throughout their lives.
A wedding day comes with a lot of hassles yet proves to be the most special day of anyone's life. This day can be made ultra-special for your guests and yourself, too, by implementing the above-mentioned unique ideas. Right from entering into a luxurious limo to getting your logo designed for the photobooth, the ideas are rare and fun to experiment with.
Give these tips a try, and don't forget to share what has been your experience with it.
Wish you a happy wedding!