Workshops are filled with all sorts of tools and accessories that make everyday tasks easier, from power drills to a high-quality workbench and an endless number of wrenches and screwdrivers. Air hose reels are among the most valuable.
What exactly are retractable air hose reels?
source: pinterest.com
A retractable air-hose reel holds a hose that supplies compressed air to blow up tires and run a range of air-powered tools and enables you to wind the hose back in easily and tidily after use. The retractable feature helps you to keep your premises clutter-free, reduces trip hazards, and protects your hose from damage.
What are the benefits of retractable air hose reels?
Safety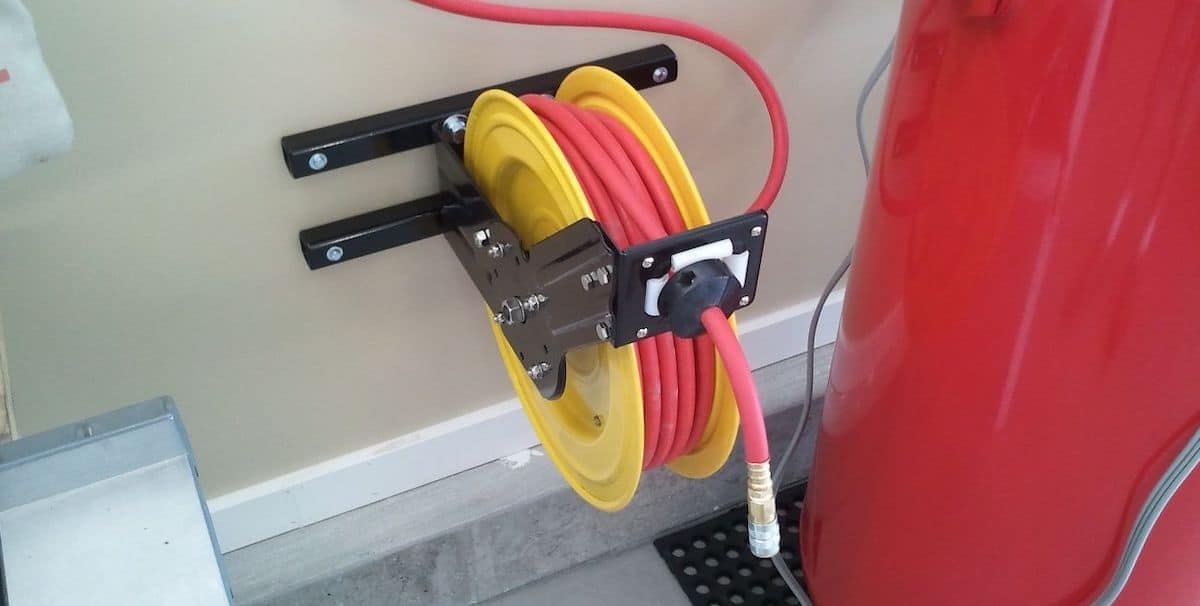 source: outdoorchief.com
Of course, one of the main reasons for using a retractable air hose reel is safety. Hoses and cables lying on the floor create a tripping hazard – and, with all the sharp tools lying around in a workshop, someone could get seriously injured if they fall over.
By using hose reels, the hoses are stored off the floor and the risk of tripping is decreased. Also, the retractable air hose reel smoothly guides the hose back into its case without damaging surrounding objects. When a hose is wound back up quickly and in an uncontrolled way this can cause injury or damage to surrounding people and items.
Longevity of the hose
source: protoolreviews.com
Hoses and cables lying on the floor can easily become damaged and ripped, which could result in costly leakages or having to replace the entire hose.
By having a retractable air hose reel, you can keep the hose off the floor which reduces the likelihood of it becoming damaged.
Ergonomics
By installing your retractable air hose reel in the right place, you can save yourself from having to drag or carry the hose across the floor to get it where you need it.
source: pinterest.com
Not only will this save you time while you work, it can also prevent injury as you won't have to pull the hose all the way across a room and cause a trip hazard. Doing so also poses the risk of the hose getting stuck or kinked when dragged between objects, such as machinery.
Improve efficiency
Retractable air hose reels are configured to withdraw the hose with a basic pull-on end automatically. When you are finished using it, you simply give it a pull and the firmly twisted spring inside the reel will automatically pull the hose back in for you.
This means a hose reel can improve efficiency and productivity within the workshop as you can pull the hose out and return it in a matter of seconds. Visit liveenhanced for more ideas.