Valentine's Day 2023 will soon be here, so I hope you've already started looking up and browsing through valentine's day ideas that never fail to dazzle your significant other and demonstrate your full effort. 
However, while good food is the key to a good mood, how can cocktails and mocktails remain? Delicious food, an opulent ambiance, a cozy vibe, and fruity/bubbly drinks; are the ideal Valentine's Day 2023 plan. What's so special about that? We have all the things we need outside, but indoors you want to give your best, and made-with-love cocktails always will.
In fact, it's the perfect valentine's day activity for couples; make a quick drink & garnish it well #madewithlove. So without further delay let's explore the best valentine's day cocktail ideas to make your evening more special. 
Glasses for Cocktails: Pick the Right Glass!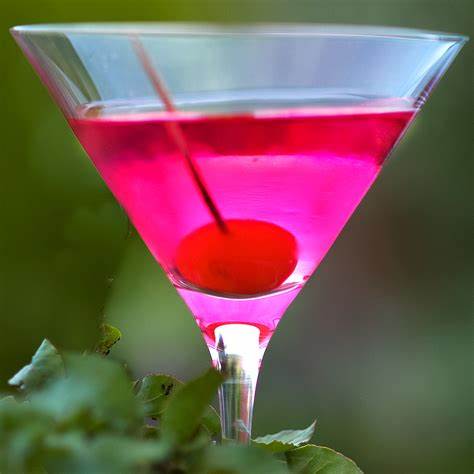 source: pinterest.com
You don't need to store tons of glassware in the kitchen cabinet to show your bartender skills; however, some common cocktail glasses work well to check your vibe. Here are some glassware ideas that will add charm to your valentine's day cocktails.
Martini Glass: Ideal for serving martini, cosmopolitan or less-ice mixed drinks.

Coupe Glass: Suitable for fizz & frothier drinks.

Red Wine Glass: Classic for your favorite wine.

Snifter Glass: Best for brandies or other after-dinner spirits, like rum.

Flute Glass: Fine-tune for champagne toasts.

Hurricane Glass: Great for Hawaiian vibe cocktails.
Valentine's Day Cocktails: Toast to Another Glass!
Looking for the right way to start off your valentine's day; the collection of 2023 valentine's day cocktails got your back. Whether you're in the mood for sipping sweet yet with a hint of spice or seeking out entrancing colored drinks; our Valentine's Day cocktail list is all you need to look out for!
Cosmopolitan 2.0; Crantini 
source: pinterest.com
Cosmopolitan; is one of our favs. However to give a little twist to the make a change here's an updated cosmopolitan 2.0 aka Crantini; to let you know its perfect to serve before/during or end of the meal. A two-ingredient cocktail ideal for Valentine's Day; grab your favorite vodka, mix it up with cranberry liquor, pour it into a martini glass, garnish with cranberry and enjoy!
Delicate Lotus
In the red lotus cocktail, the flavor of the lychee fruit plays a central role. It's one of the simplest Valentine's Day cocktail ideas, and you might find it quickly becomes your new fav. In this recipe, the traditional pairing of vodka and cranberry is enhanced by a sweet lychee liqueur. It's an interesting play of flavors that is both intensely sweet and delicately refreshing. 
Very Berry Mimosa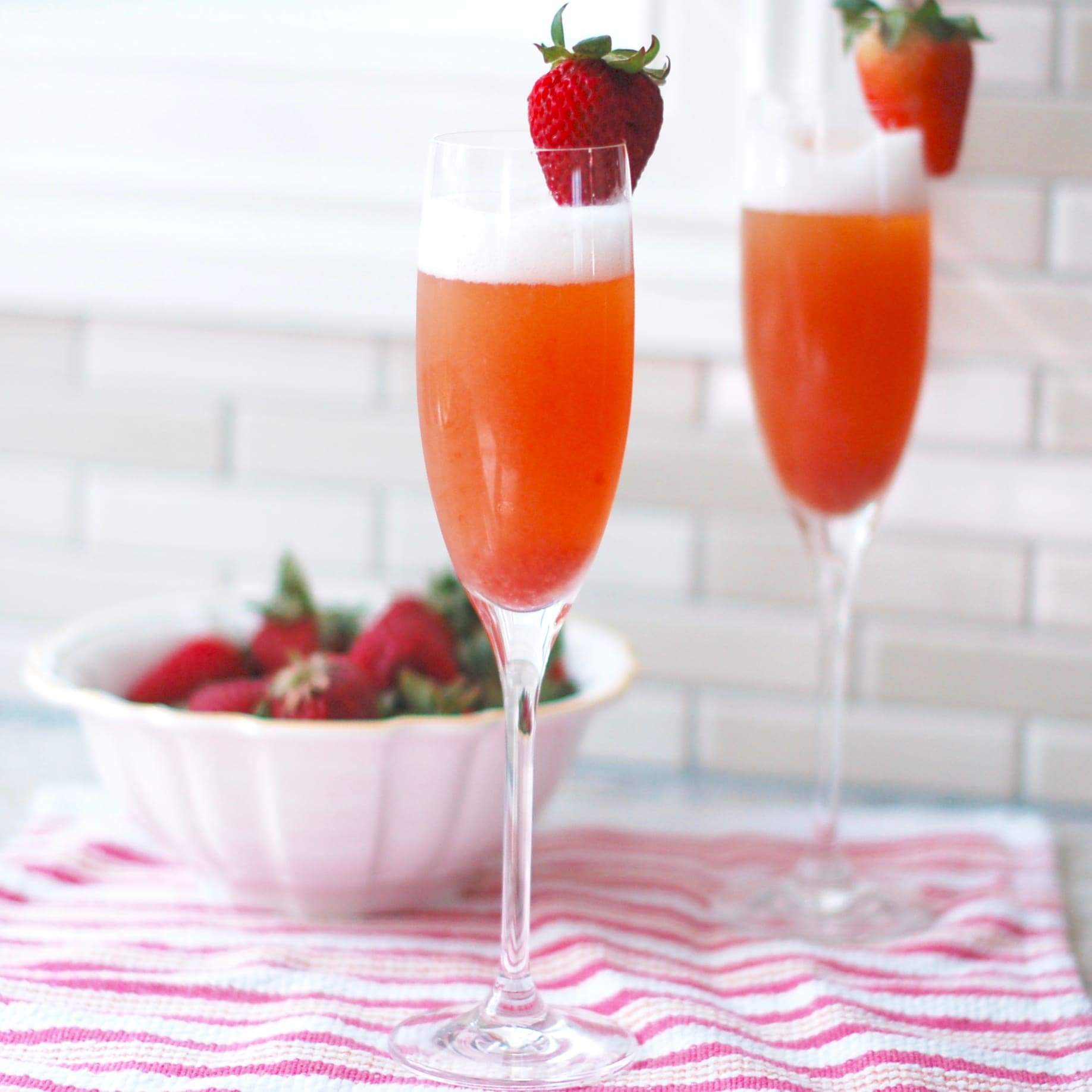 source: pinterest.com
You can count every berry for very mimosa as personalized valentine's day cocktails. Whether you're in the mood for blueberry, raspberry, or strawberry; very berry mimosa is all you need. Make a combo of all berries in one drink or go with one. To begin blend all the berries, sugar, and champagne until fully combined, then pour into champagne flutes and top with more bubbly. You can garnish it with a leftover strawberry heart-shaped slide to make it like one of the special valentine's day cocktail ideas.
Margherita for Senorita
As name implies; Margherita for senorita. Is it Galentine or Valentine, Margherita is all time hit to indulge in. Like a margarita with a softer, cuter side, the Senorita ditches limes for pink lemonade and lemon juice. The first step is to grab a martini glass, rub a lemon wedge along the rim, then dip the rim into salt for an extra twist of flavor. Then pour pink lemonade, a spoon of lemon juice, triple sec, and tequila into the glass, stir well, and garnish with frozen rose petal ice cubes. 
Berry-tine Chocolate Shots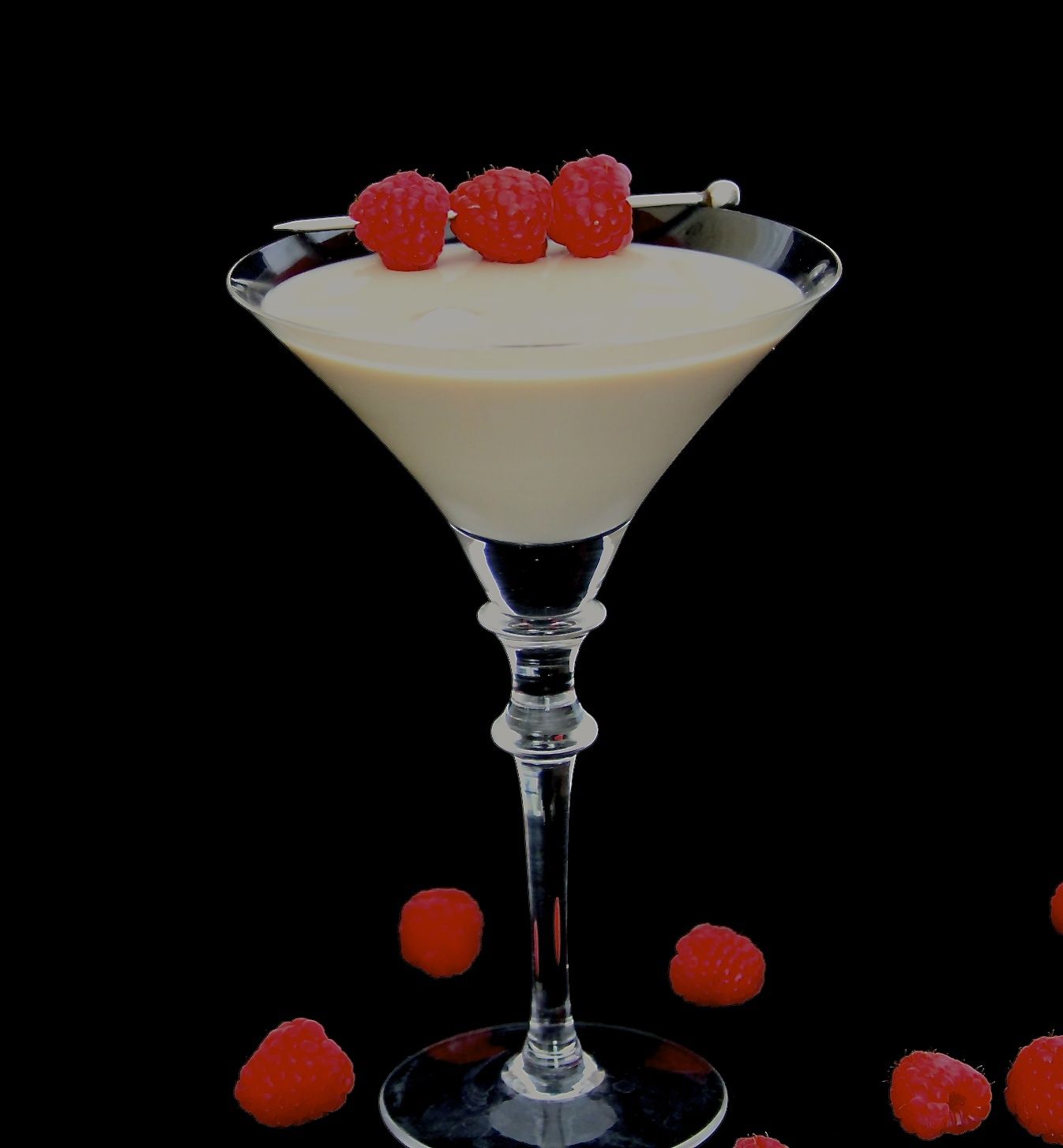 source: pinterest.com
It's valentine's day 2023; What's better than chocolate with strawberry plus jello shot to make your evening more special? Slice the top and bottom of the strawberry to make it still stand, scoop out the inside without spoiling the strawberry shot shape to fill it with jell-o-vodka covered it with melted chocolate, and freeze it for at least 3 hours. Relish the delightful evening!
Martini for Mah Soulmate
Whether you're looking forward to making a martini at home or want to order on a date; as the name says Martini is good to go for all time. To give a flavor, rim your martini glass with a sugar-coated lemon wedge. Next, gently mix the rum, vodka, and cranberry juice give a good shake and pour in a glass; garnish it with a strawberry heart slice for more valentine-friendly touch to your valentine's day cocktails.
Pink Rosie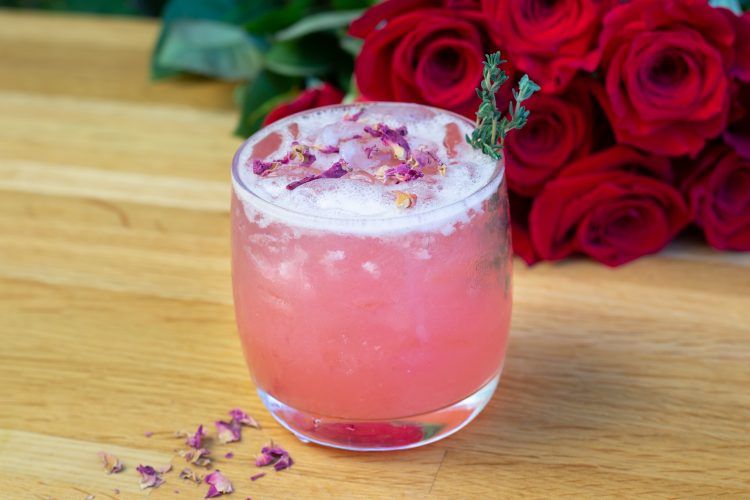 source: pinterest.com
Forget roses or gifts, Pink Rose; Valentine's day cocktail is all you need. Here we are sharing with you the lavish pink rose cocktail to make your evening more special. To get started, get your hands on the ingredients; rose syrup, vodka, rose water, tonic, and there we go give a quick mix & garnish it with frozen pink rose petal icecube for an alluring touch.
You're My Galaxy
Galaxy is one of the most enchanted cocktail recipes we ever found making it ideal for valentine's day 2023. If you're looking for last-minute cocktail ideas; sorry this is not for you but it's worth it to make. To get started, grab two blenders to make two different drinks for the bottom layer & top layer. For the top layer; grab tequila, grenadine, blue curacao, or lemonade. For the bottom blue curacao, peach schnapps, vodka, and lemonade. Pour it layer by layer into hurricane glass so that it changes color and garnish with a lemon slice at the end.
Blue Moon
source: pinterest.com
Blue moon is a delicious, refreshing & creamy valentine's day cocktail you should not miss this valentine's day 2023. This creamy version of tiffany or pina colada with a blue curacao twist seems like frozen ice. For this before-meal/after meal valentine's day cocktail, you need crushed ice, vanilla vodka, orange juice, whipped cream, 1 tsp orange flavored liquor, and give a good shake and there you go blue moon is ready to get indulge in.
Cocktail Presentation Ideas: Add Valentine Charm!
Cocktails are all about presentation, especially on special days. You're all set with the right glass for your impressive valentine's day cocktail recipes but what about garnishing? The following are cocktail presentation ideas/cocktail garnishing ideas that will add valentine's charm to your valentine's day cocktail recipes.
Dry Ice: Add the chunk & give an eerie effect to your cocktail.
Edible Flowers: Give a touch of petals or garnish the rim of the glass
Cocktail Pick: Place a fruit pick on the glass for an elegant touch.
Fancy Ice-cube: Make a statement with a flower-and-fruit-infused ice cube.
Giant Ice-cube: Experiment with a huge ice ball or freezy cube.
Mini Bouquet Pin: Attach a bunch of flowers to the rim of a glass.
1 Second Garnish: Showcase your chopping skills to decorate a glass.