Introduction
We are already fantasizing about the upcoming Vibrants print for this spring season. These patterns are primed to take over our feeds, from new upgrades to a few spring classics to retro vivid striped evocative of our favorite childhood confection.
Only a warning to all you minimalists out there: these trends are full of personalities and exuberant nuance, so you might want to be ok with seeing them relatively soon. We also cannot promise that after reading this, you will remain a minimalist. With that said, scroll down to see some lovely prints that every fashionista has been waiting for.
Florals – Let's get back to the 1800s'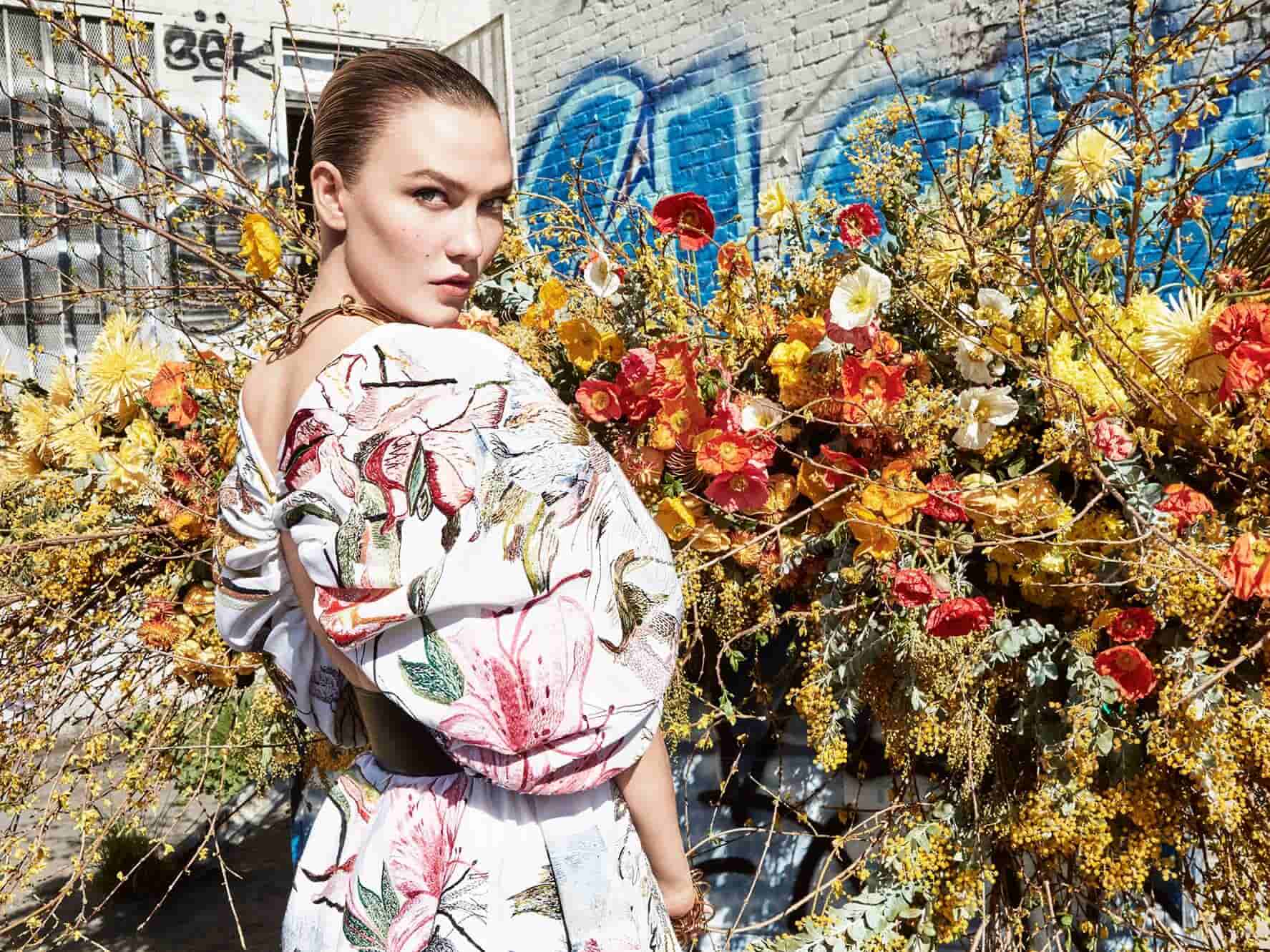 source: vogue.com
Admittedly, a floral pattern of some kind will still emerge during this period of the year, and this spring, we are going back to the 1980s.
Instead of traditional romantic florals, this print is bold and bold–the kind of floral you should not ignore and will enhance your look in so many ways. If a ruffle or pouf is too much for you, go for a floral dress with a more pared-back silhouette.
Tye Dye – The new normal
Creatives have ranged all in on tie-dye themes this season, showing dyed designs on everything from daywear to sandals, totes, and hats, blaming it on nostalgia.
Though the term "tie-dye" can conjure up images of rainbow hues, these interpretations are much more subtle, with muted colors and textured palettes. A one-color mix looks more elegant, and it gives the pattern a more mature spin.
Screenprints – Be ready for a thriller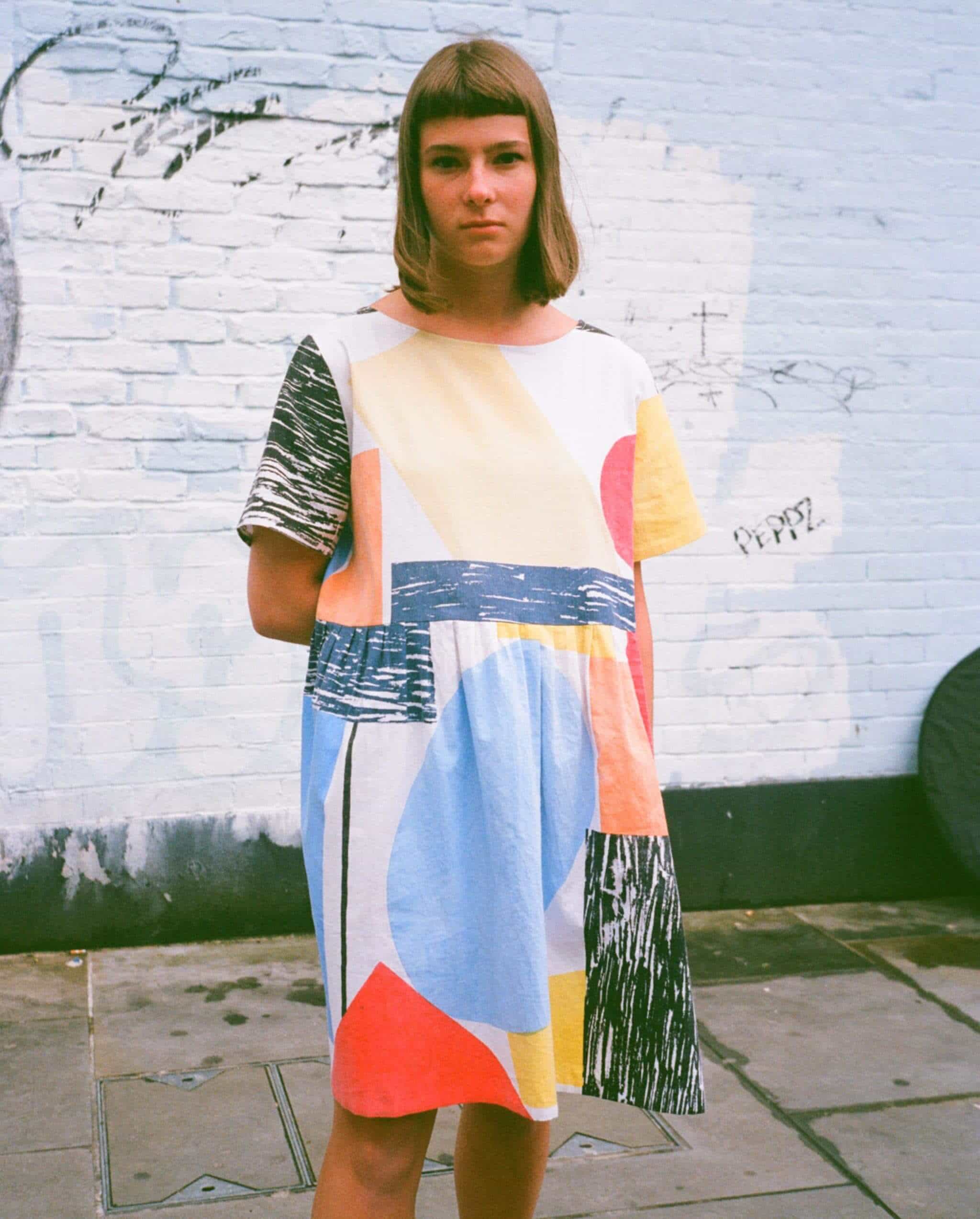 source: pinterest.com
Screenprints were an immediate success, and everyone was taken aback by their bold influence. This style, which can be seen on sheer dresses and tunics, is full of drama but still embodies a ladylike quirkiness that is simple to pull off.
Do not overlook screenprints this season; if you go all-out with prints on prints, opt for a trendy maxi dress, or use it as a discreet, secondhand fashion feature on a pair of skinny jeans. And, Ta-Da, you are sought and ready to rock & roll. 
Silk scarves – Too nostalgic, but worth it!
Silk scarves date back to Egyptian times, and contemporary design models made popular them in numerous variations in the 1950s, 1960s, and 1970s. Think headscarves, tunic tops, and maxi skirts, all with a glitzy vibe.
Preppy patterns appeared in the 1980s and 1990s as the movement progressed. For a few of the best season fully prepared accessories, designers have merged the ages with an assemblage of scarf-inspired psychedelic designs and vintage illustrations.
Scarf prints, by their very nature, have a classic, sometimes chic feel about them. Any fashionista would love to embrace this trend by wearing them with plain white tops with distressed jeans and classic accessories such as loafers and handbags.
Striped – A wave of excitement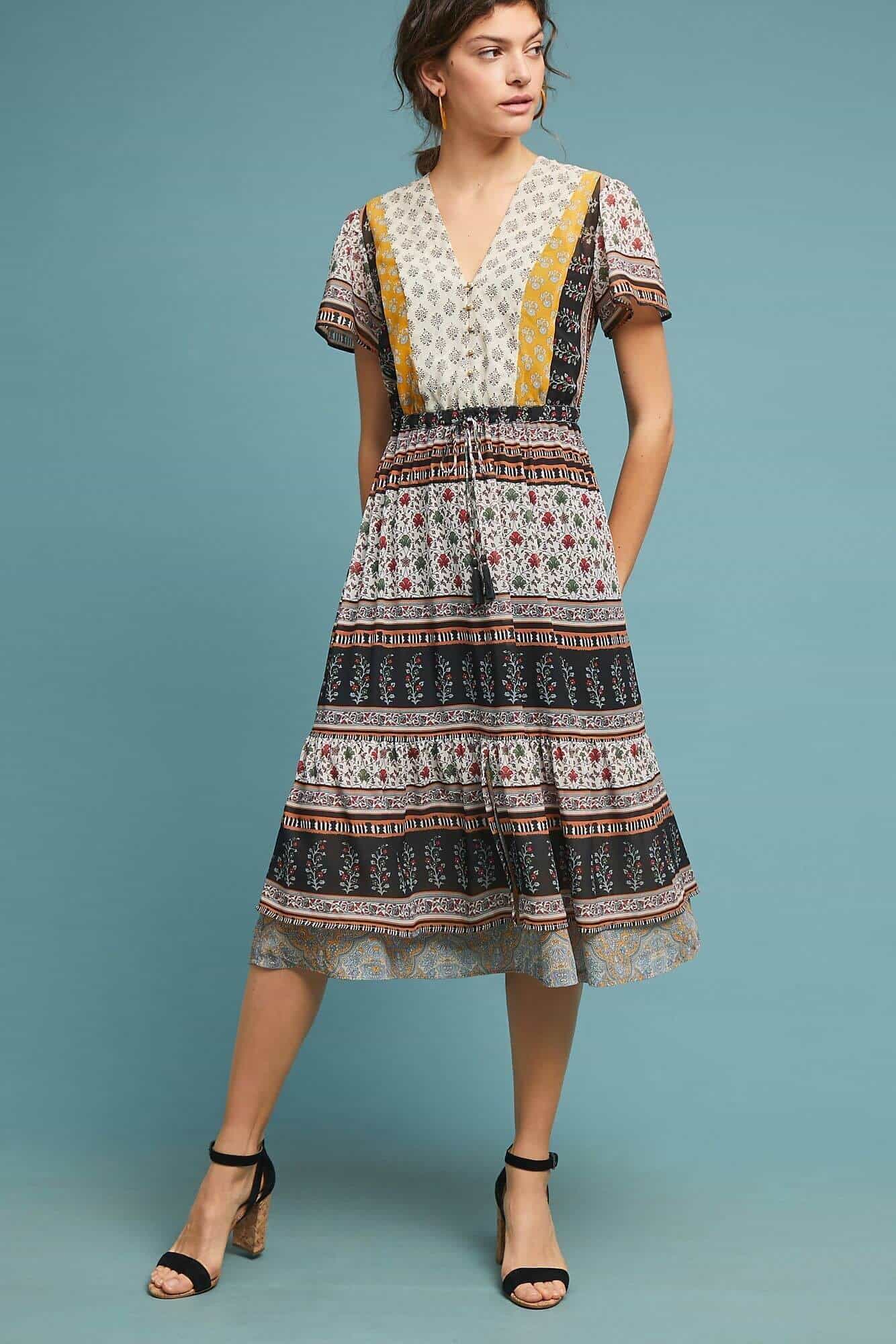 source: pinterest.com
Stripes in this season's adaptation feel like a stream of excitement. Fruit Stripes, our beloved childhood gum with bold and colorful lines in every hue of the rainbow, springs to mind.
Several well-known designers have picked up the pattern, who have used the pattern on button-down shirts and knit skirts. You would want to pair it with more subtle pieces like distressed jeans or black trousers because it is very bold.
Watercolor – Welcome Cousin of tye-dye
Spring is a siren call to welcome the lighter side of life, so it is no surprise that watercolor designs are everywhere. Consider it a tie-dye cousin with the extra effect of blotchy, more diluted-like margins.
While some artists use watercolor in a dip-dye effect to make spontaneous delicate designs, others used it more consistently. If you can move on from tie-dye, try this style.
Spring is incomplete without tropical
"While spring floral prints are not revolutionary, they are beautiful. Designer collections for spring bring us to the tropics via hibiscus and palm-leaf patterns, maybe in answer to 2020's shut-in year.
What is the color scheme? Overloaded and powerful. To truly get the switch of seasons home, switch things up with more tropical leaf prints and blossom. It will have a major effect on your appearance.
Warm-weather prints include:
Blooming daffodils for a garden picnic.

Flowing paisley for a vacation.

A jumble of painterly forms for life alfresco.
Playful designs are timeless this time of year, no matter when you bring them.
The world is a global village
source: vogue.com
Another print theme that makes you want to travel? Ikat designs and elaborate embroidery are examples of handcrafted international gestures.
It is the homemade beauty of these pieces that makes them sound so different. These themes are seeping with artistry; each piece is like a gem you would find from around the world whether you wear them on vacation or at home in a floating pant, high-rise shorts, or brightly colored dress.
Conclusion
So, to bring out the new you, we have come up with a few vibrant prints listed above to shine out from the crowd this spring. So, what are you waiting for? Just gear up, and pick up your faves.