Fans of Naruto are looking for top-of-the-line series clothing because it represents one of its most well-known anime sagas. Millions of people throughout the world are fans of the series, and interest in it is increasing yearly. 
If you or members of your family are fans of the anime universe, you may have thought about purchasing some merchandise or character clothing, just as those who are passionate about, say, the movies Star Wars or Marvel, proudly wear T-shirts, hoodies, and other items. 
It is, after all, the simplest way to demonstrate your devotion to the Leaf Village Japanese shinobi and your enthusiastic involvement in today's anime geek culture.
There are numerous reasons why people enjoy the anime series, but Naruto Uzumaki, a teenage ninja who lived in Hidden Leaf Village, has always been the main draw. This is why the entire genre is associated with his name. 
The majority of the town ignored this ninja as a child because he had a formidable beast known by the name Nine-Tailed Fox hidden away inside of him. But as he matures, Naruto gains the ability to harness and direct the Nine-Tailed Fox's might.
Numerous factors, in addition to the program's amazing plot, have contributed to the popularity of anime clothing in the fashion industry. Much like any other highly followed series on television, a clothing line that pays homage to the show's favorite characters or most hated villains has been released to a waiting crowd of fans. 
These include the principles each character stands for as well as their individual sense of flair. There is no shortage of clothes with an anime motif because of the series' enormous popularity. Much of the merchandise sold mirrors the Naruto shirts worn by the characters in the anime series, but not all of it. 
Quality of Design and Fabric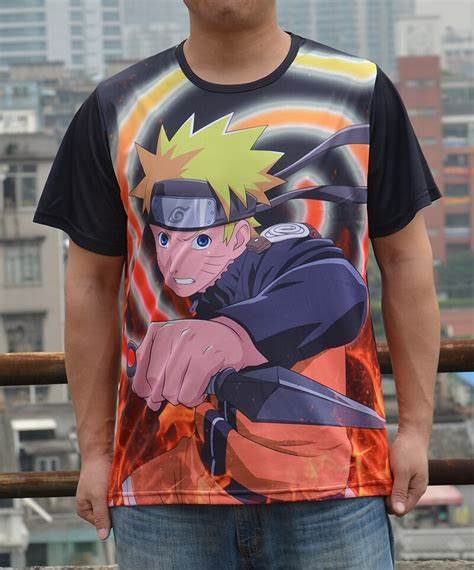 source: pinterest.com
The majority of consumers search for merchandise featuring their favorite characters, including Itachi Uchiha. Most of the clothing designed after the series features the option of wearing apparel with only one design or attire that features the styles of several characters.
If you make your purchase from reputable brands, these companies will sell clothes that most likely last for a very long period, including the authorized Naruto merchandise store.
That being said, regardless of quality, most of the clothing pieces wouldn't be appropriate for, say, office wear. Click here for information on wearing anime themed wear in cosplaying. If you're just shopping for casual clothes to wear around the house, this would be perfect weekend wear or after work wear. 
Options for Price, Fit, and Size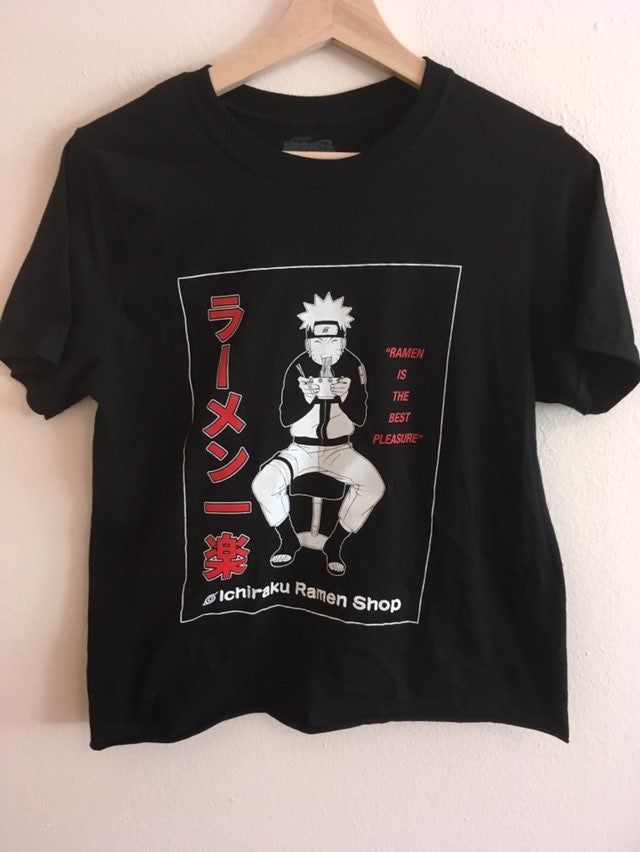 source: pinterest.com
The cost of themed apparel varies greatly depending on the retailer, fabric quality, and style of clothing. T-shirts with the motif can range in price from $15 to $30. Expect to pay at least $70 for a higher-quality merchandise like hoodies or joggers, if you are looking.
A more reasonable cost, however, does not always equate to good caliber. There is some inexpensive apparel available that is made to last.
This type of character wear is available in all sizes, from infant, to oversize mens' options. Anyone in the family can dress like their favorite character, no matter how old or young they are.  
To ensure that you place the appropriate order, it is wise to read customer evaluations to determine whether the apparel fits true to size, small, or large. Whether you are tiny or plus size, you can find your fit because every item of apparel in the line is available in at least sizes S-XL.
Characters and Colors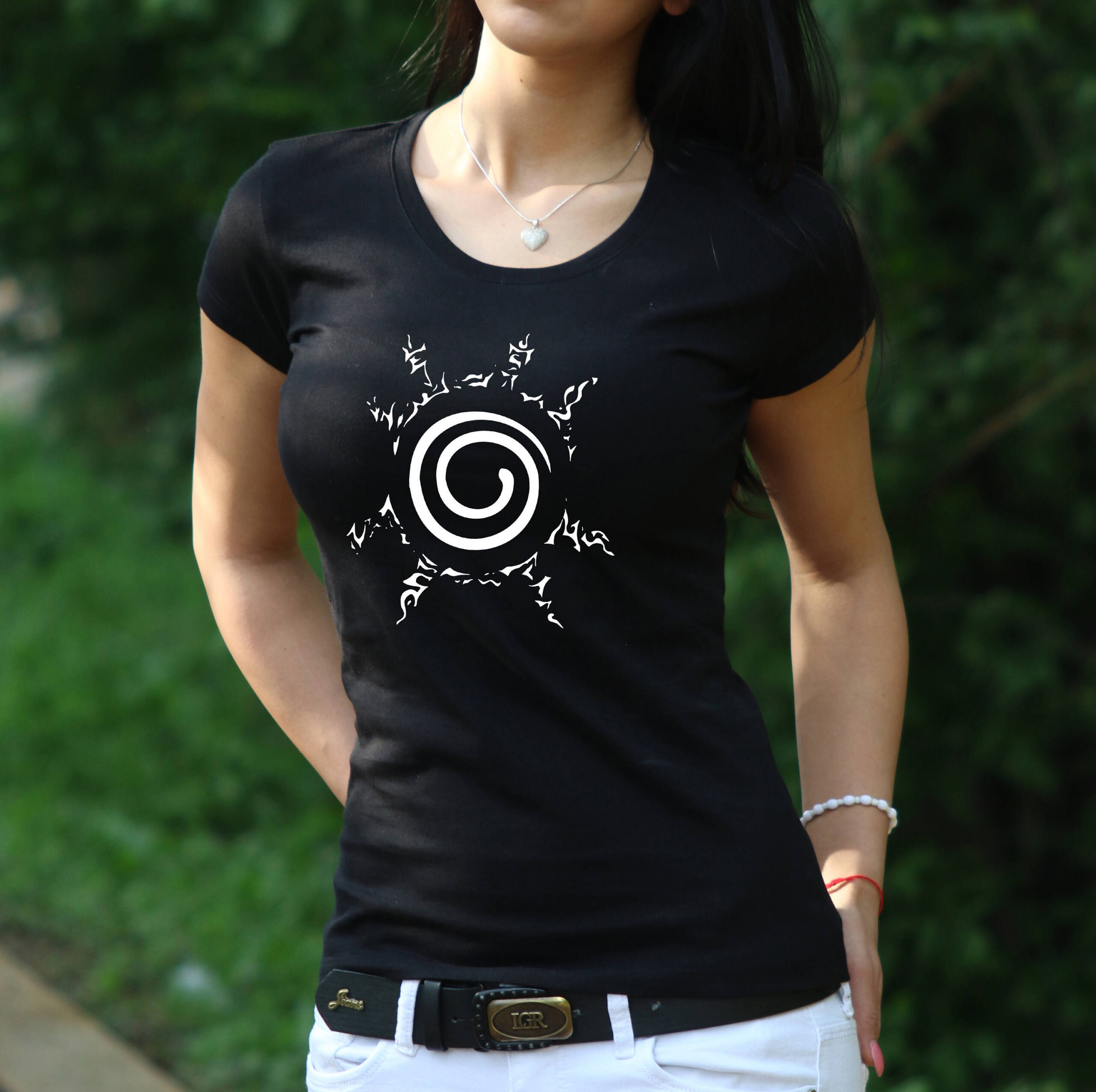 source: pinterest.com
You can choose any color you want for your themed attire. Most color choices are determined by the specific person, thing, or location mentioned in the garment. There are a few custom order shops that will allow you to pick your own color to put the graphic on. 
Choose Your Own Hero
An extensive array of well-liked characters from several genres make up Naruto.
source: pinterest.com
Each character offers a distinct feeling and set of emotions. As an example, Sasuke is well-known for being the protagonist who resembles a blond fox, whereas Sakura is well-known for her delicate pink and blue hues.
There are many different styles, types, and sizes available for anime clothing, so you can choose something that matches your taste. You don't have to just opt for a tshirt if you want to wear your love for anime. You have many more options than fans did five years ago. 
Everything from hats to socks, shirts and other general merchandise appeal to anime proponents. 
If you don't want to wear the standard hat or shirt because of the occasion you're dressing for, look around at the retailers. There are dressed up options at thousands of retailers, and it's not too difficult to dress your anime clothing up a notch.