Despite what the press might say, Illinois is one of the best places to settle. The state is home to some of the most iconic natural landscapes and urban delights of the continental United States, from scenic geology to captivating waterfalls and beautiful small towns and hiking trails.
If you're making preparations to build a house in Illinois, this post at Live Enhanced will fill you in on what you need to know.
Your building permits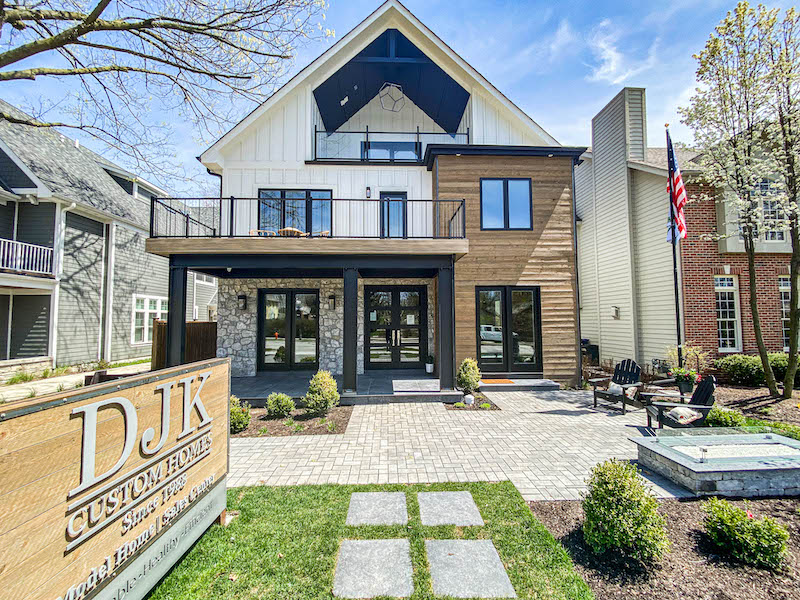 source: pinterest.com
Illinois issues building permits at a local level, so where you go for a permit will depend on your city's specific regulations. Usually, all projects that involve construction will require that you get a building permit. However, finishing work like tiling, painting, and wallpapering does not. Minor construction projects like fence building and cabinet installation might require that you get approval from the authorities, too, depending on the size and scope of the project.
Tip!
To avoid unforeseen penalties and fines, you should consult with your local building authority before starting any project that might need a permit.
How to obtain a building permit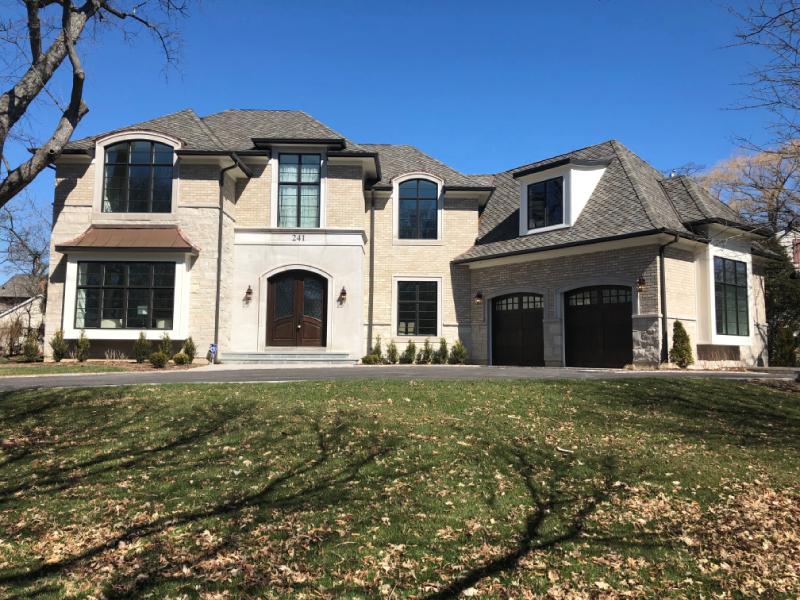 source: homebuilderdigest.com
The first thing you should do to get the proper authorization for your project is to determine what kind of permits you need.  A single project may require several different types of approvals and permits before it can proceed. These may include plumbing permits, electrical permits, HVAC permits, septic permits, zoning use permits, and many others.
Once you've determined the permits you need, along with the relevant preapprovals, you should write a building permit application and present it to your local city Building department.
Your submission should include a permit fee and project schematics.  The persons responsible will review your application and plans, then approve or hand them back to you for modification.
This need not be a physical process, as most cities and towns in Illinois have application forms and building requirements on their websites. 
Will I need a permit to build a house in Illinois for personal use?
Yes, you will. In most cases, if your project requires someone else to complete the work, you must get a permit before building a house in Illinois – even though you own the property.
This regulation usually doesn't apply to ordinary repairs. However, all major projects, like building a swimming pool, exterior or interior remodeling, putting up sheds or detached garages over a specific size will require city inspection and a permit.
What's the permit cost of building a house in Illinois?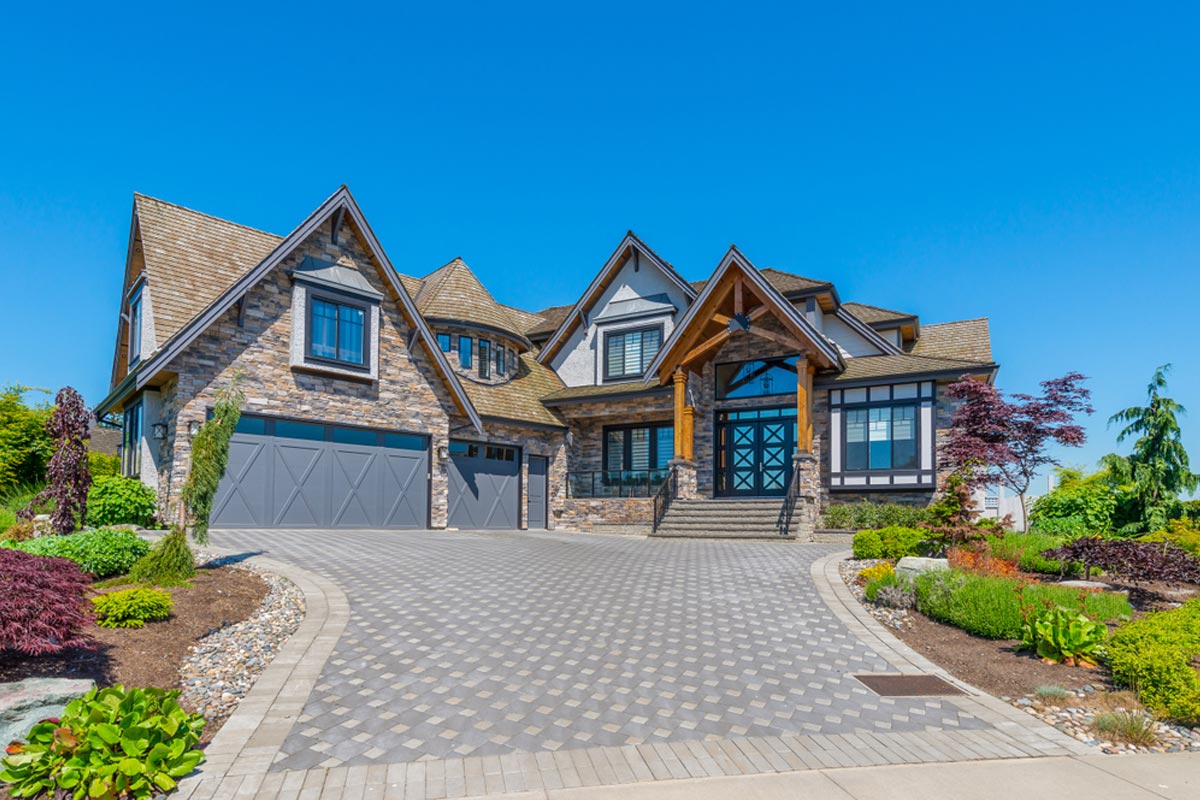 source: homeguide.com
The cost of a permit will vary according to the municipality in which the property is located. There are several ways to calculate the total fee. The one appropriate for you will depend on your municipality. 
In some places, the permit cost depends on the estimated value of the proposed work. In other areas, the permit cost is a complex calculation that accounts for factors like the size, scope, and type of project.  Most cities in Illinois have a standard fee for small projects like fence and deck construction. Your local building department should have this information for your reference.
Finding a home builder for your project
A skilled professional can assist you in designing and constructing the home of your dreams.
let's review the different kinds of home builders you might come across
A home builder for hire
Homebuilders provide comprehensive services. You'll work with a crew of professionals for every aspect of your home construction project, from design and development to construction and installation. The only possible exceptions will be tasks like electrical installation and plumbing. The builder will hire a licensed subcontractor for the work.
A home builder will distribute their fees over all parts of the home construction process, enabling them to fit all their charges into your house's purchase price. It's beneficial for you because it lets you finance the home builder's service as part of your mortgage or builder's loan instead of paying for it directly.
General contractor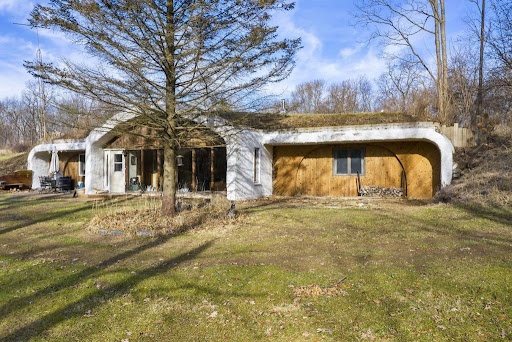 source: pinterest.com
A general contractor will hire and manage the professionals who will build your home. They'll also handle the acquisitions for your projects. They're the ideal choice if you've already hired an architect to design your floor plan.
Your general contractor will likely implement your construction project in phases. They'll hire subcontractors at the appropriate time to ensure the project is completed on time and within your budget.  They'll typically charge a fee of about 20% of the project's cost for their services.
Custom home builders
Custom home builders are hired to build unique homes according to their client's specifications. They handle all aspects of the process, from site preparation and land development to landscaping and construction.
Custom-built homes can be any style or size and include all the amenities you may want. In addition, most builders offer various base floor plans and a selection of features and finishes at different price points.
You may also hire an architect to design a custom floor plan from scratch, then hire the custom builder as a general contractor.
How to choose a builder
It is essential to carefully select a builder to design your new home. Whether you're building/buying a custom-built house, townhouse or subdivision, you want to work with a reputable partner. These and more are factors you should put into consideration.
Make a list of potential partners
source: professorshouse.com
 

Contact your local home builders' association and ask them for a list of builders who operate in your city.

  

Look for projects and builders in the real estate section of your local newspaper. Reading the ads and articles will help you learn which companies are active in your area, the types of homes they're building, and the average home construction prices.

 

Shortlist the builders who construct the kind of home you'd like to have in your price range.

   

Consult with your friends and relatives for recommendations. Ask about builders they have worked with directly or ask them for names of contacts who've had good experiences with builders.
Due diligence
Once you've compiled a list of potential builders, you should research to verify that they offer a satisfactory level of service.
 

Visit some of the homes the builders have recently finished, preferably on a weekend when the homeowners may be outside running errands or doing chores.

Introduce yourself and ask them about their experiences with their new homes.  People will usually tell you if they're happy with their homes. If they aren't, they'll likely tell you why.

 
The information you uncover will help you choose the best company for your project.
Building a home in Illinois can seem daunting at times, mainly because you need so many permits, and they're all issued at the local level. But, it's not impossible.
You won't need to worry if you choose a partner that handles all these requirements. However, if you are confused about getting a permit, this site can assist you by providing you with top construction companies in Illinois that can help you on how to go about with the processes involved in getting a permit.