Thinking of going to China but don't know how to plan your trip?
Organizing a trip can be quite daunting, but it doesn't need to be. Whether you want help with the bookings, payments or your documents, we have got you covered.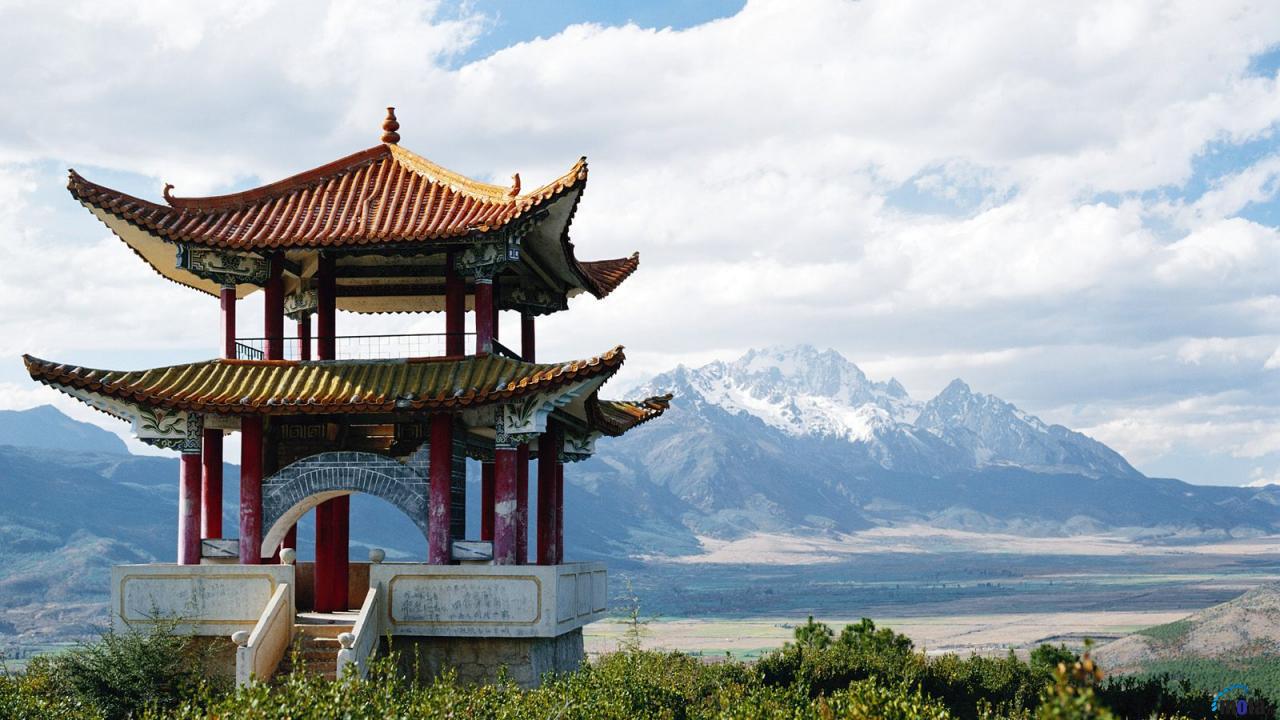 Here is the step-to-step guide on how you can plan your trip without making it a big deal.
Step 1: Decide The Places You Want To Visit
China is a vast country with a rich culture and a lot of places to visit. There is a lot do and see in China. You can visit beautiful water towns, historical sites, and magnificent landscapes. There are many things you can do like climbing the great wall, rickshaw rides, biking, bamboo rafting, etc. The list is never-ending. China is a great place to shop too and has numerous shopping streets you must visit. So, decide what your interests are and what you want to see.
Also, decide for how many days you are planning to stay in the country. Plan at least a week-long trip to cover all the major attractions.
Step 2: When You Are Planning To Visit
As vast as the country is, China's cultural and historical attractions are suitable for a visit at any time of the year. The major attractions like Beijing, Shanghai are rarely affected by the season so you don't have to think twice before making a plan. However, if you want to visit in the best suited season, spring and autumn are the ones.
Also, look for national holidays as this time is very challenging for transportation and accommodation.
Step 3: Prepare All Your Documents
Make sure to have a valid passport and a China visa. Most visitors require the visa upon entry, but there are a very few exceptions. Only some cities and regions are Visa free.
Also, you can also consider travel insurance to make your trip safer. It is not only for medical emergencies but lost baggage cases, trip interruptions or delay due to snowstorms, heavy rain and evacuations.
Step 4: How You Are Planning To Travel
You need to decide how you want to go. You can go on your own, as a group or you can hire a private guide. If you love to travel alone or you are an adventurer, you can plan a solo trip. Just prepare right, and you are all set to go. Family trips can be quite fun too if you like to travel in groups.
However, if you like to have deeper experiences in the country, a senior guide can be helpful. A guide can help you explore all the places, and you can also get to know about the culture. After deciding this, you need to contact a travel agency and customize a tour for yourself.
Step 5: Make All The Needed Bookings
Flight ticket: There are many non-stop flights from America, Australia, Singapore, Europe and many other countries. You can easily get a ticket at a reasonable price.
Hotel: Booking of hotel beforehand is essential if you want to avoid the rush at the end time. You can find many hotel choices online including hotels, hostels, apartments and inns.
Domestic transport: While exploring the country, you will need to pre-book local transportation if you don't want to get stuck in the city longer than your assumed time. There are many options like booking a high-speed train, regular trains or a domestic flight.
Activities and shows: You also need to get the tickets in advance of the shows like kung fu or acrobatics. There are chances you won't get the tickets at the last moment.
Step 6: Check Out Your Payment Options 
You need to decide your payment options before you leave for your trip. You can either use a credit/debit card or Chinese cash. However, credit/debit cards are only accepted by hotels, international restaurants and big shopping centers. Therefore, you need to have Chinese cash with you for various purposes including taxi fare, payment at a small shop, restaurants and ticket counters.
Step 7: How To Stay Connected After Reaching China
To stay connected with your friends and family back in your country, you need an excellent mobile network in China. You can easily have access to the internet in China, but you must have an adapter, a converter, mobile devices and laptops. If you want a good connection while travelling, you can look for best VPN for China.
So, these are steps that will surely make the planning a little less intimidating. Plan your trip while keeping these tips in mind and you will be surprised by how simple it was. Embrace your visit to China and try to learn simple Mandarin words. The basic Chinese words will enable you to become more confident, and you will feel a closer and deeper understanding with the Chinese people and their culture.
Now, what are waiting for? Plan your trip now and explore the beauty that awaits you there.