Andy Goldsworthy, the British sculptor, is known for his art and sculpture and photography and not only his work with nature but also his work in nature as he believes that nature is not separate from us, in fact, we are nature ourselves. Every work of his is a discovery in itself and connected with nature. Have a glance at the latest and beautiful work of Andy Goldsworthy at Live Enhanced.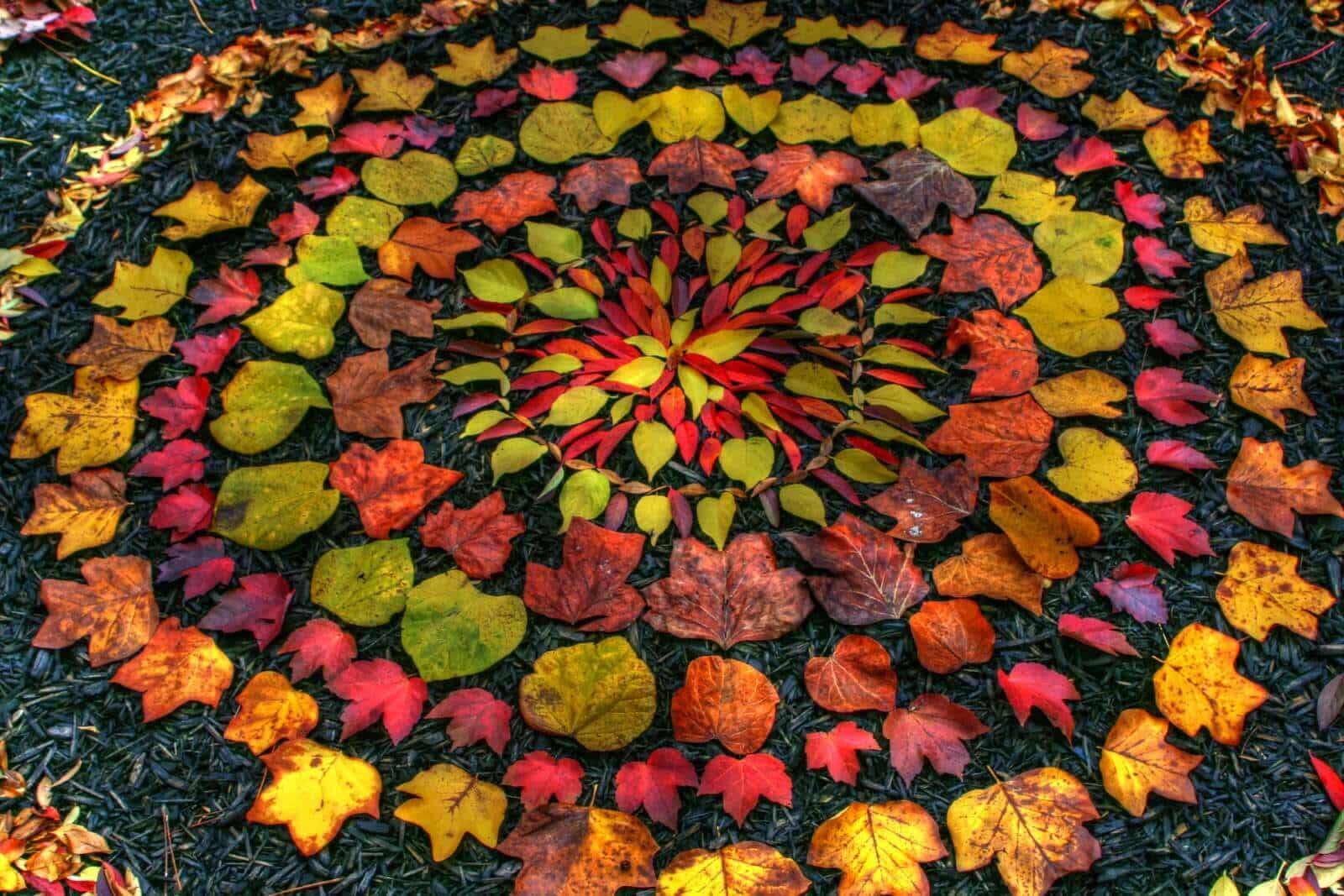 source: usaartnews.com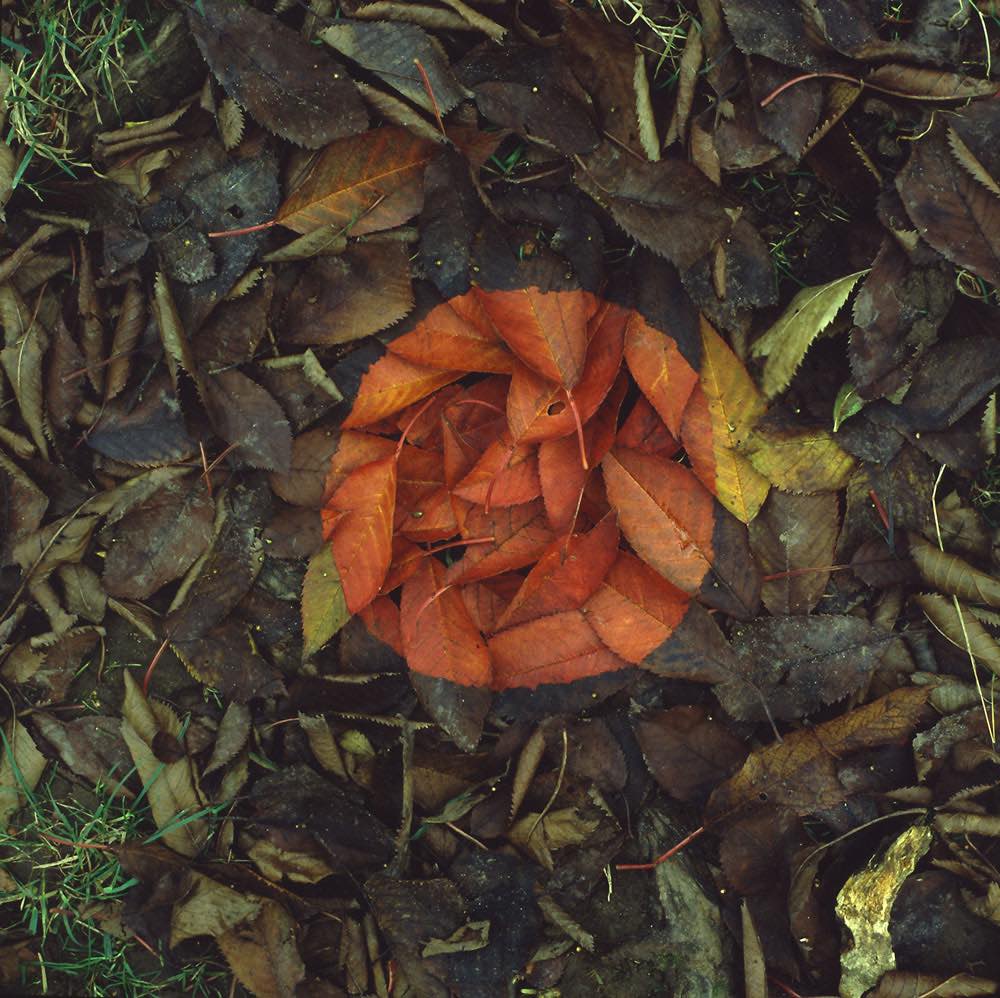 source: ignant.com
The latest work of Andy Goldsworthy includes the use of different kinds of colorful leaves to make a magical land artwork no one has imagined. This land sculpture includes leaves of different sizes, shapes, and colors all arranged symmetrically to make it the sphere of love and fun.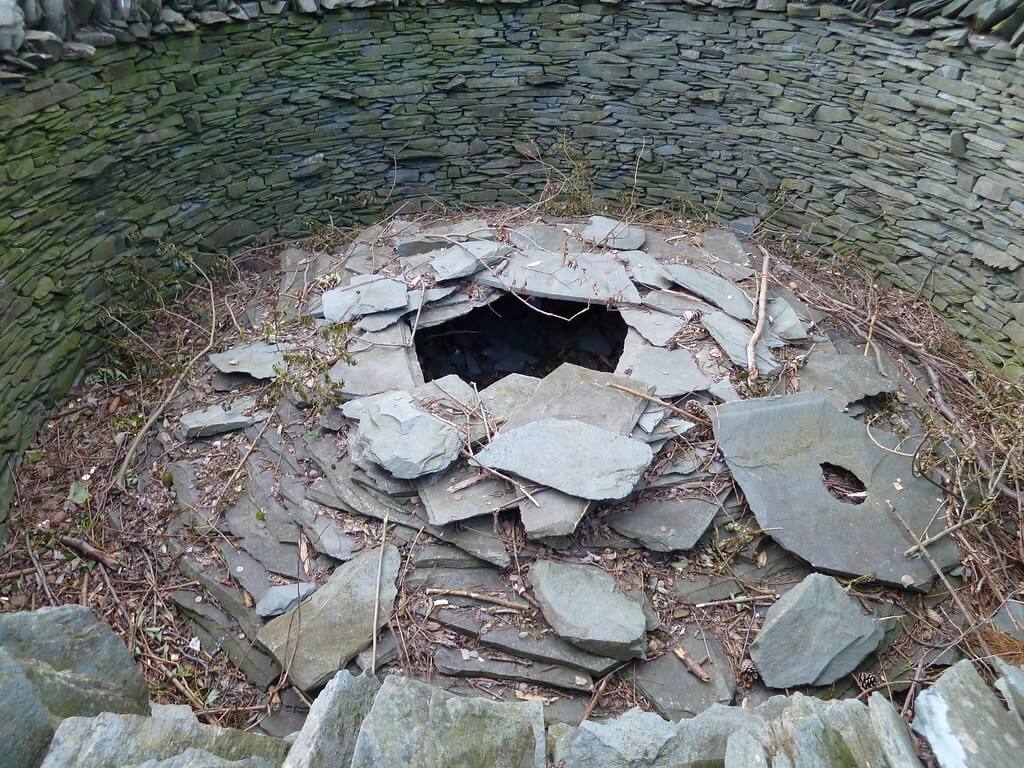 source: flickr.com
source: ignant.com
Unlike any other art form, Andy Goldsworthy's art depicts the true spirit of nature. In this picture, the artist utilizes nature's organic colors having Red Leaf Patch. The artist worked hard to find one light and one dark leaf of the same size and tore the dark leaf into two and arranged the leaves in such a way that gives Red Leaf Patch in the middle and appeared to be a single two-colored leaf. Some think that this work of art of Andy Goldsworthy revolves around the power of color in creating space and creating ephemeral sculptures in the landscape.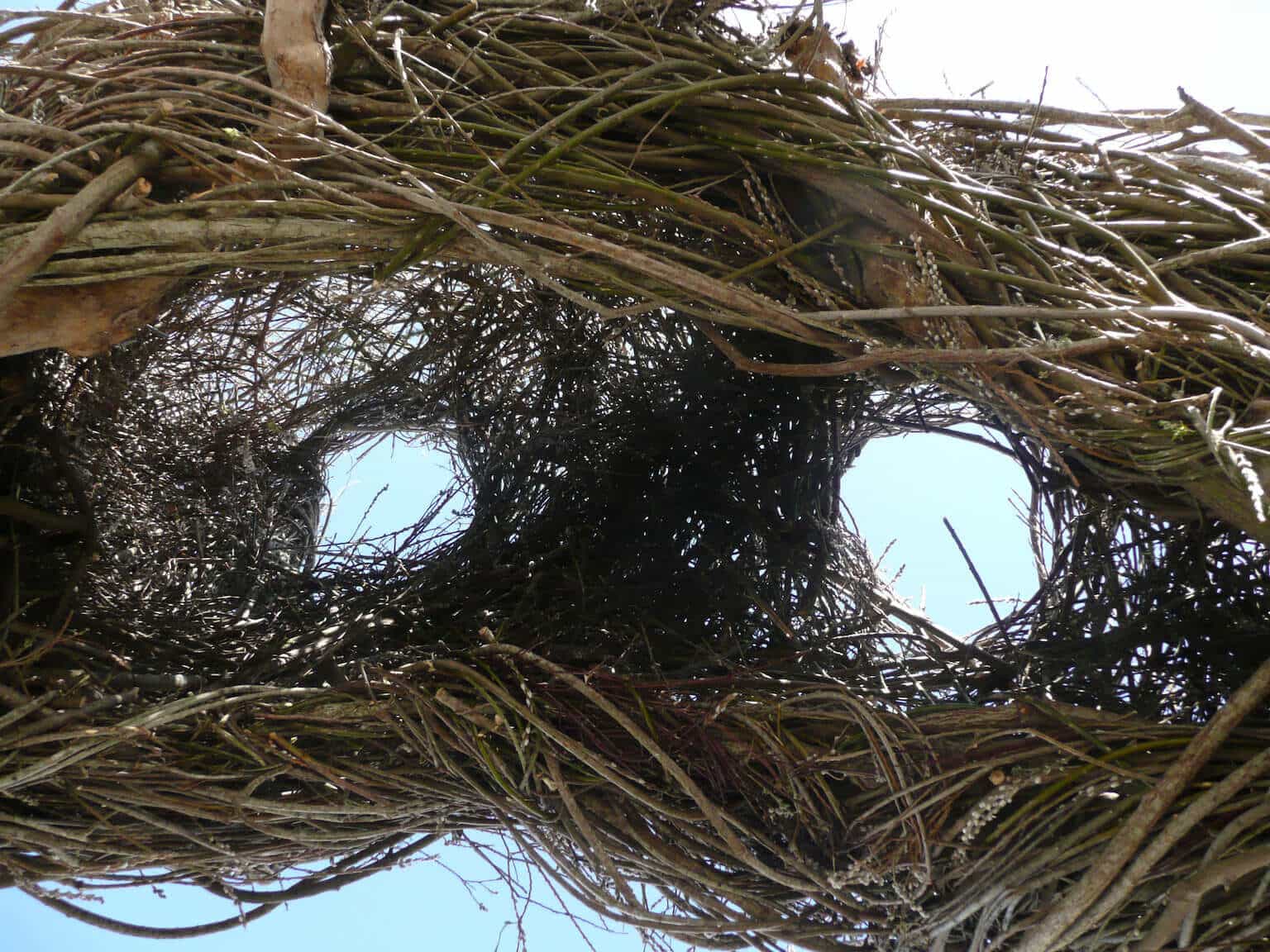 source: bluesyemre.com
source: boredpanda.com
Andy Goldsworthy includes geometric elegance in his art which is inspired by Robert Smithson, Walter de Maria, and Richard Long. His work changes with the season and he photographs the art only once after he creates them.
source: ignant.com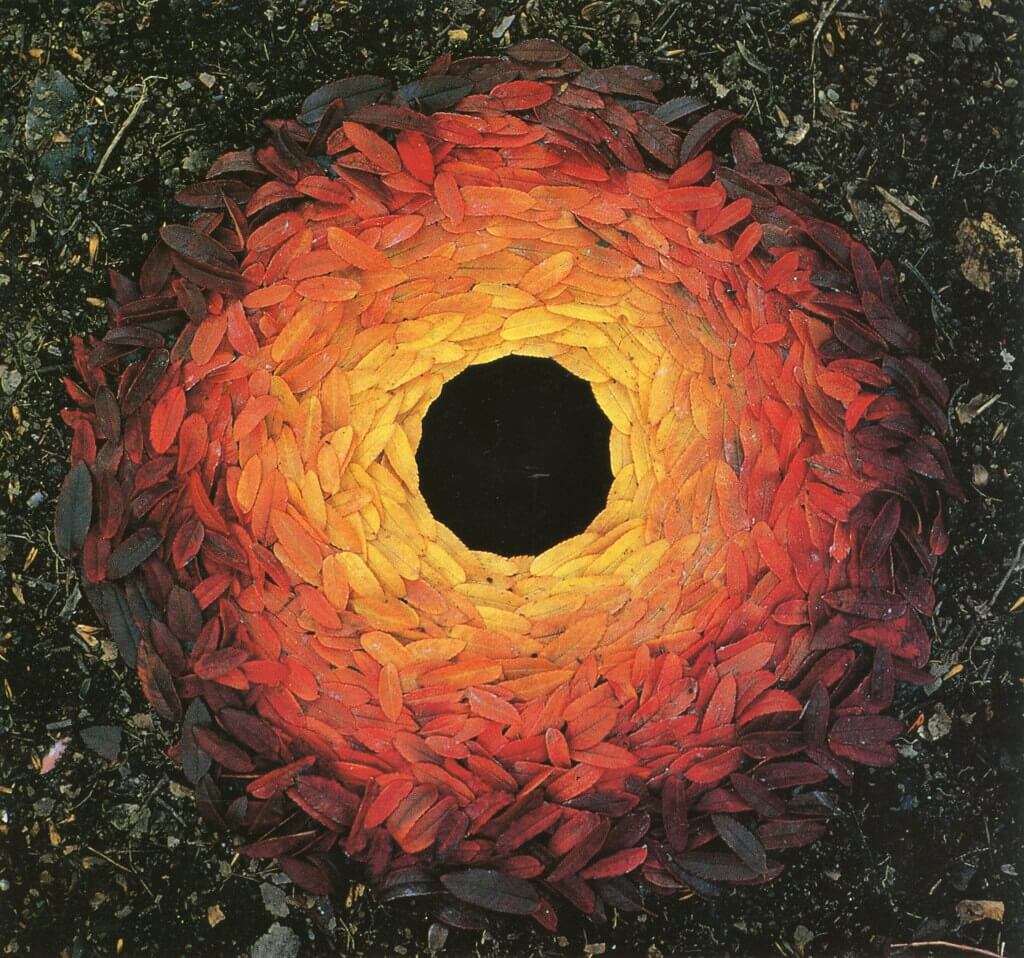 source: fengshuidana.com
In this image shown below, this artist simply uses the sticks to get the core of his art that is, geometrical shapes by just connecting them to nature. He uses the sticks and tubes and creates "Earth Art". While giving these shapes to the natural elements he uses basic principles that are Line, Movement, and Balance.
source: crescentmoon.org.uk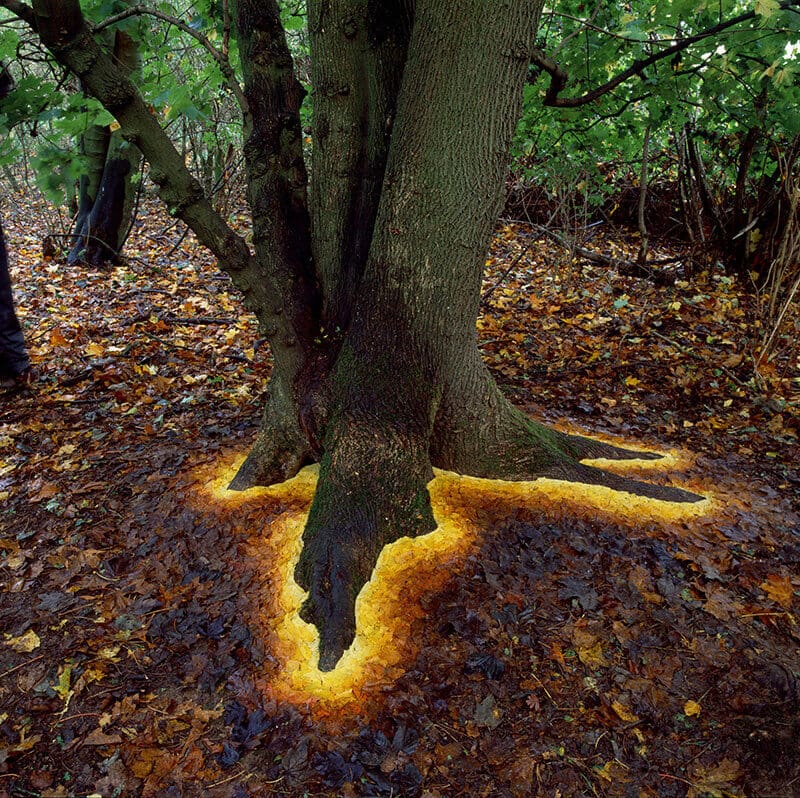 source: sunnyskyz.com
The materials in nature such as movement, change, decay, and light are an integral part of nature and Andy Goldsworthy tries to concentrate on these elements in his art. In the image shown below the artist uses rocks and gives it the geometric sphere shapes by just giving the touch of white color to them on the sand background. This seems simple but finding little details in nature is not easy but he does what others simply cannot.
source: imgur.com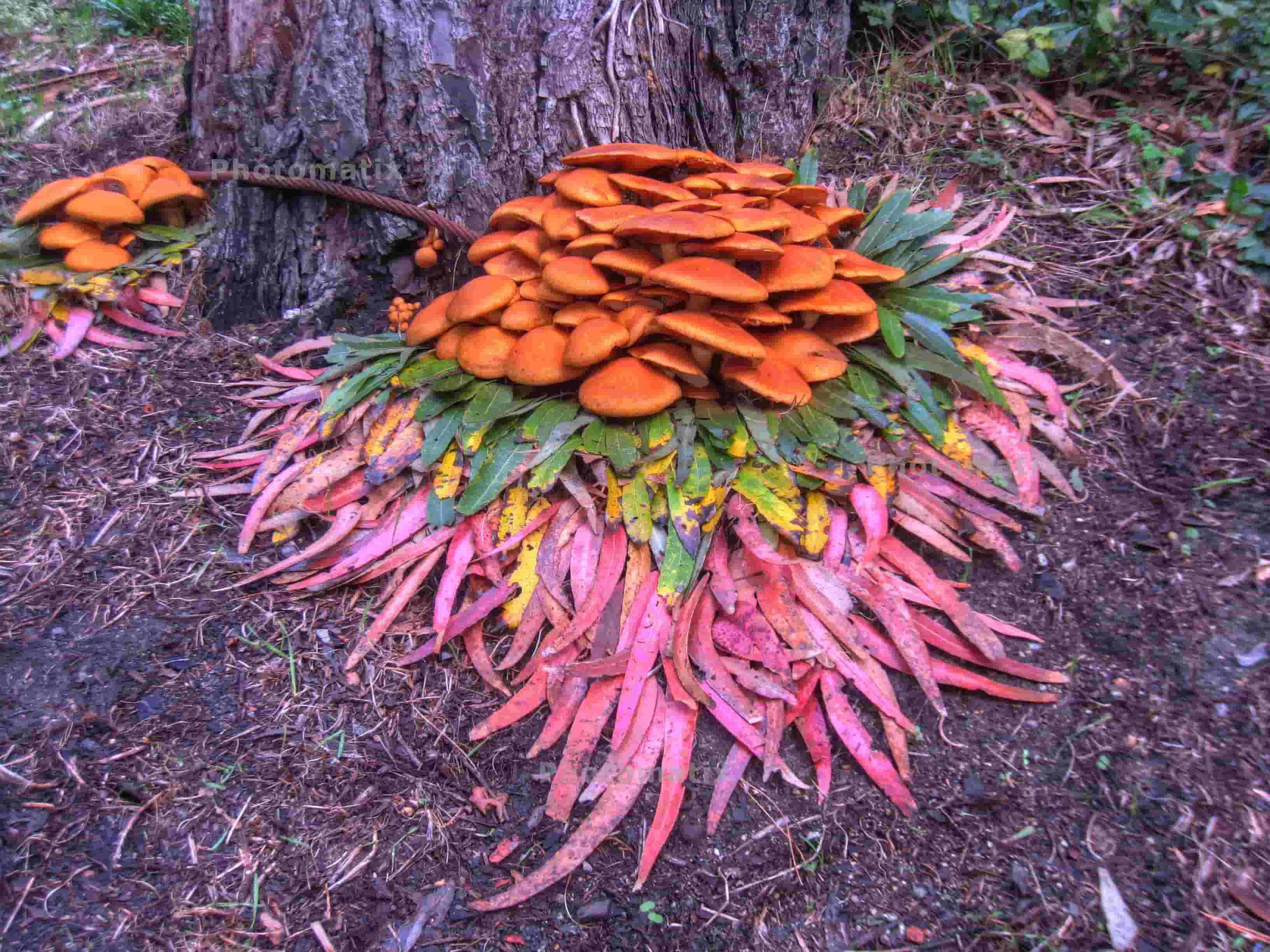 source: tes.com
In the given image, the artist made a sculpture having leaves laid around the hole with the help of repeating shapes and colors. The artist has organized hundreds and thousands of oblong leaves. These leaves are colored maroon, red, orange, yellow and arranged in a circular motion. The outer layer consists of maroon leaves and it transitions into the band of red, orange and yellow colors with the oblong leaves having the same size and thinly convex shape with the black circle in the center. This sculpture was made by him in 1987, taking into consideration the aesthetic theory of emotionalism. This sculpture creates a visual of a dark hole and space in the center which is enough for anyone to get lost in it.
source: ignant.com
source: theinspiration.com
In one of his simply gorgeous and artistic sculptures, the artist has arranged the leaves to make the tree appear to have a glowing base. He arranged the leaves in dark brown, maroon, red, orange and bright yellow colors to have the band of yellow color at the base of the tree and make it look like it is glowing. Isn't it gorgeous?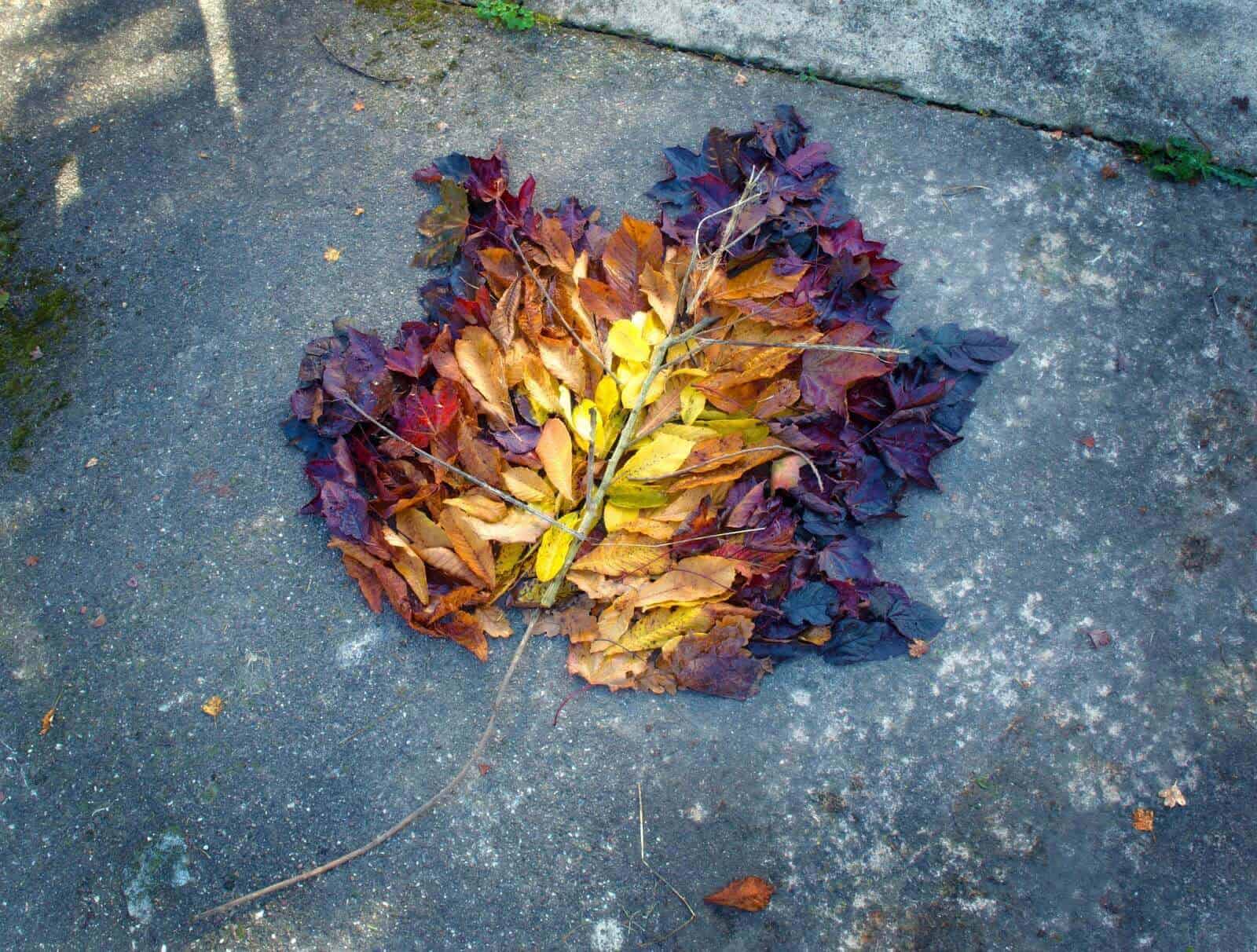 source: northleighhouse.bolpost.com
source: blazepress.com
Andy Goldsworthy is known to use natural elements like leaves, rocks, stones, flowers, and sand to make the sculptures. He uses color schemes to create the illusion of the things that are not actually present there. On the surface of the frozen water, he arranges the colorful leaves to have the perfect sphere with a great combination of light and dark colors.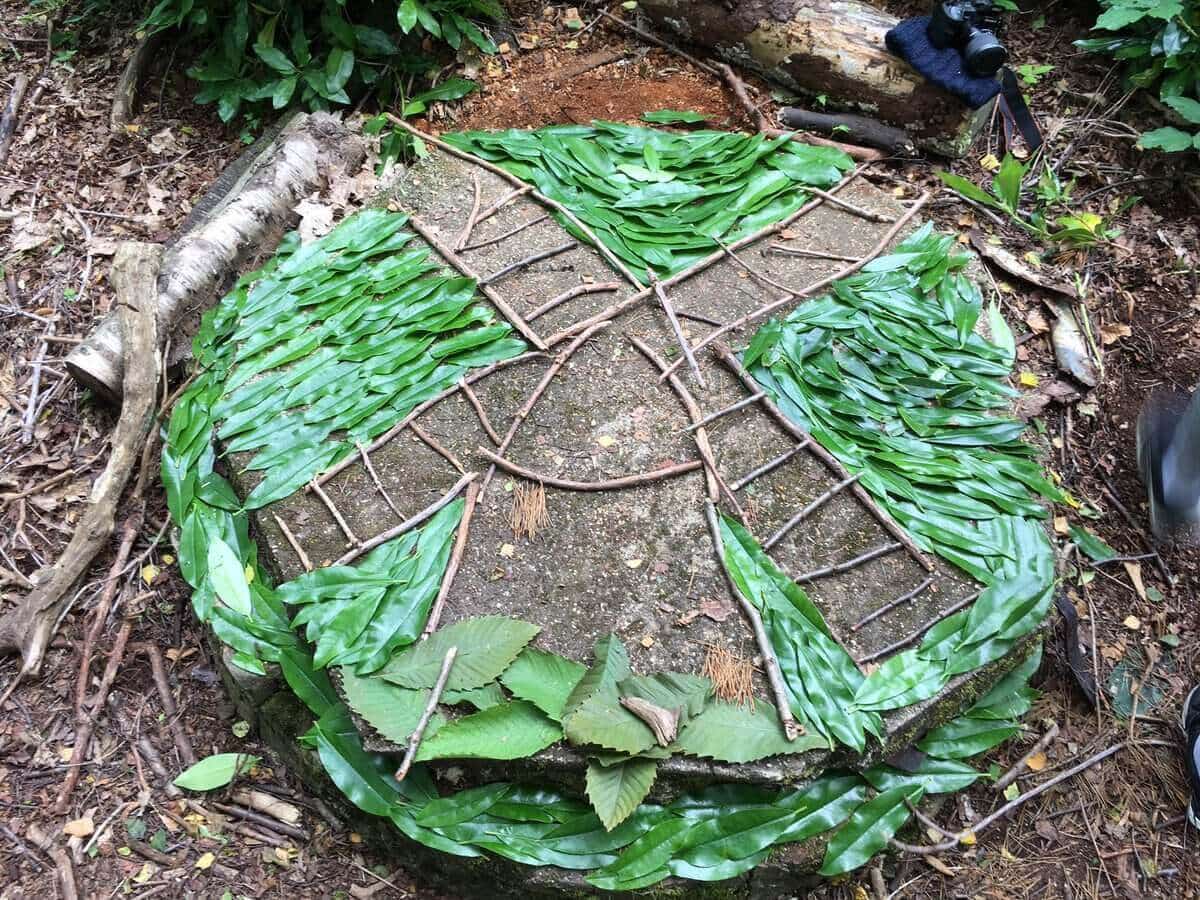 source: twitter.com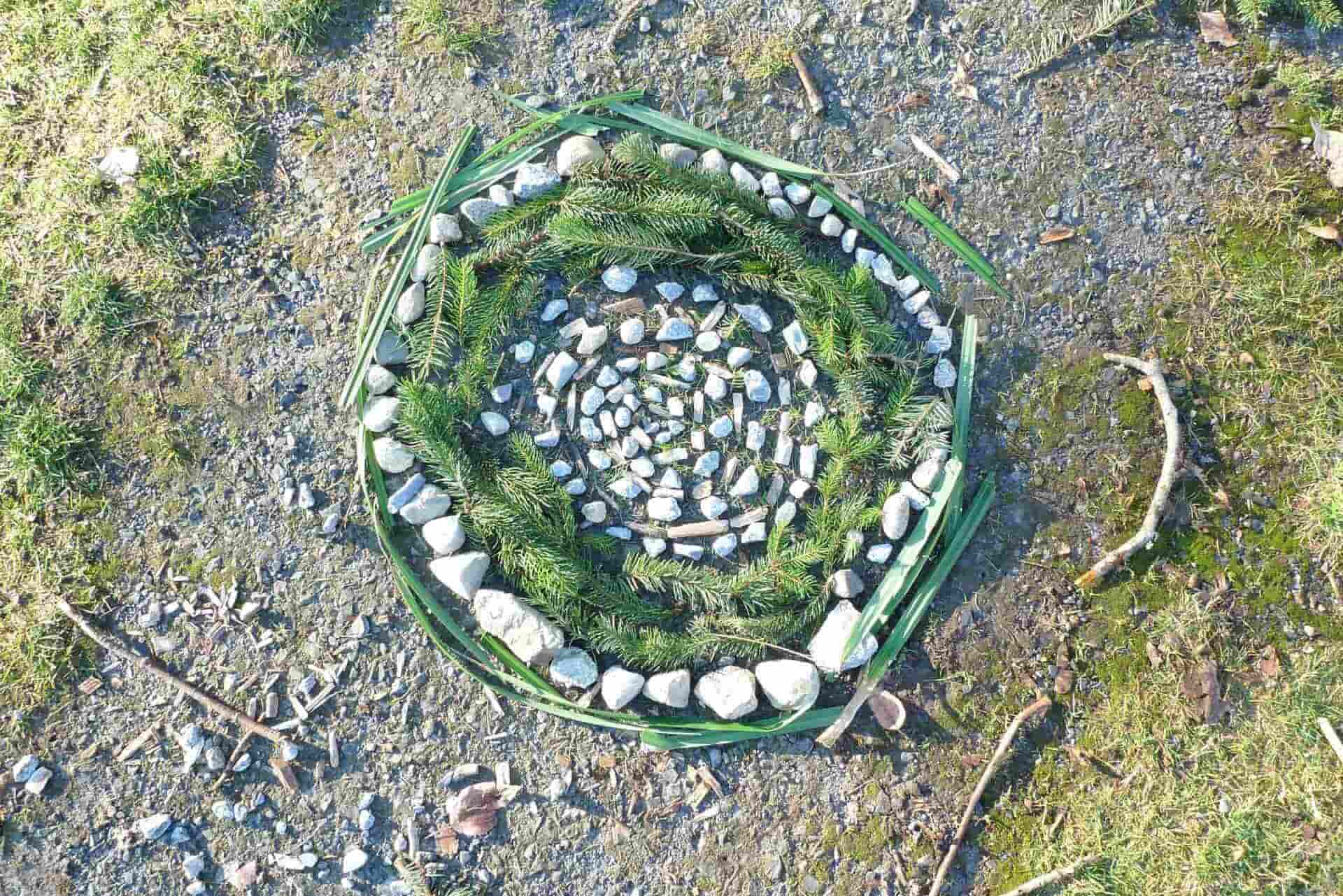 source: jpreshaw.edublogs.org
source: sculpture.org.uk
In 1994, he created the marvelous sculptures from the chalk and mint he found on the ground and started playing with them while working on the installation of Herd of Arches. He created a fabulous sandstone arch which is also one of his largest sculptures. He has always tried to get closer to nature which is clearly reflected in his works.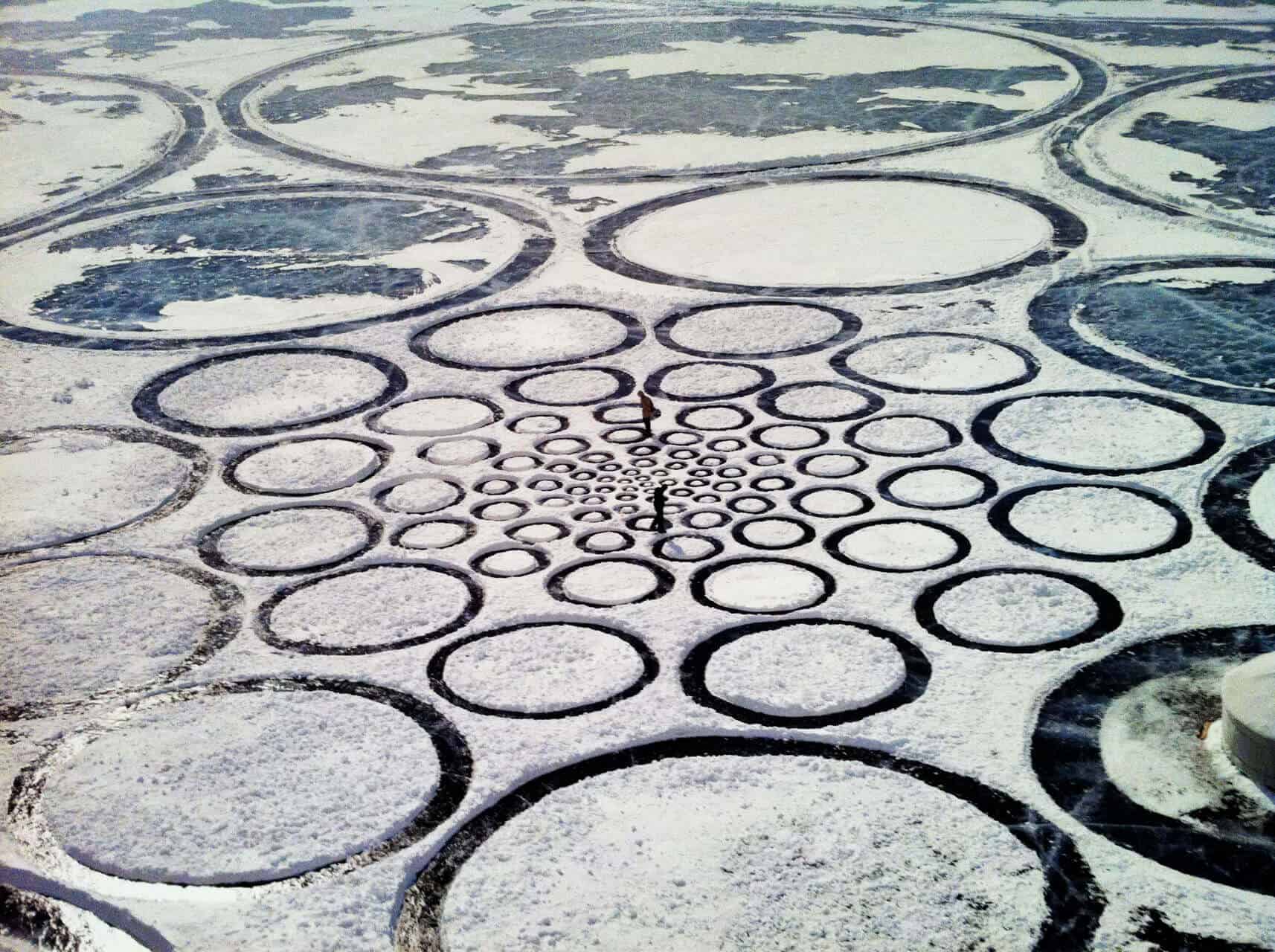 source: pictify.saatchigallery.com