Who is Andy Goldsworthy?
Andy Goldsworthy, the British sculptor, is known for his art and sculpture and photography and not only his work with nature but also his work in nature as he believes that nature is not separate from us, in fact, we are nature ourselves. Every work of his is a discovery in itself and connected with nature. Have a glance at the latest and most beautiful work of Andy Goldsworthy at Live Enhanced.
Types of Andy Goldsworthy Art
Andy Goldsworthy Leaves Artwork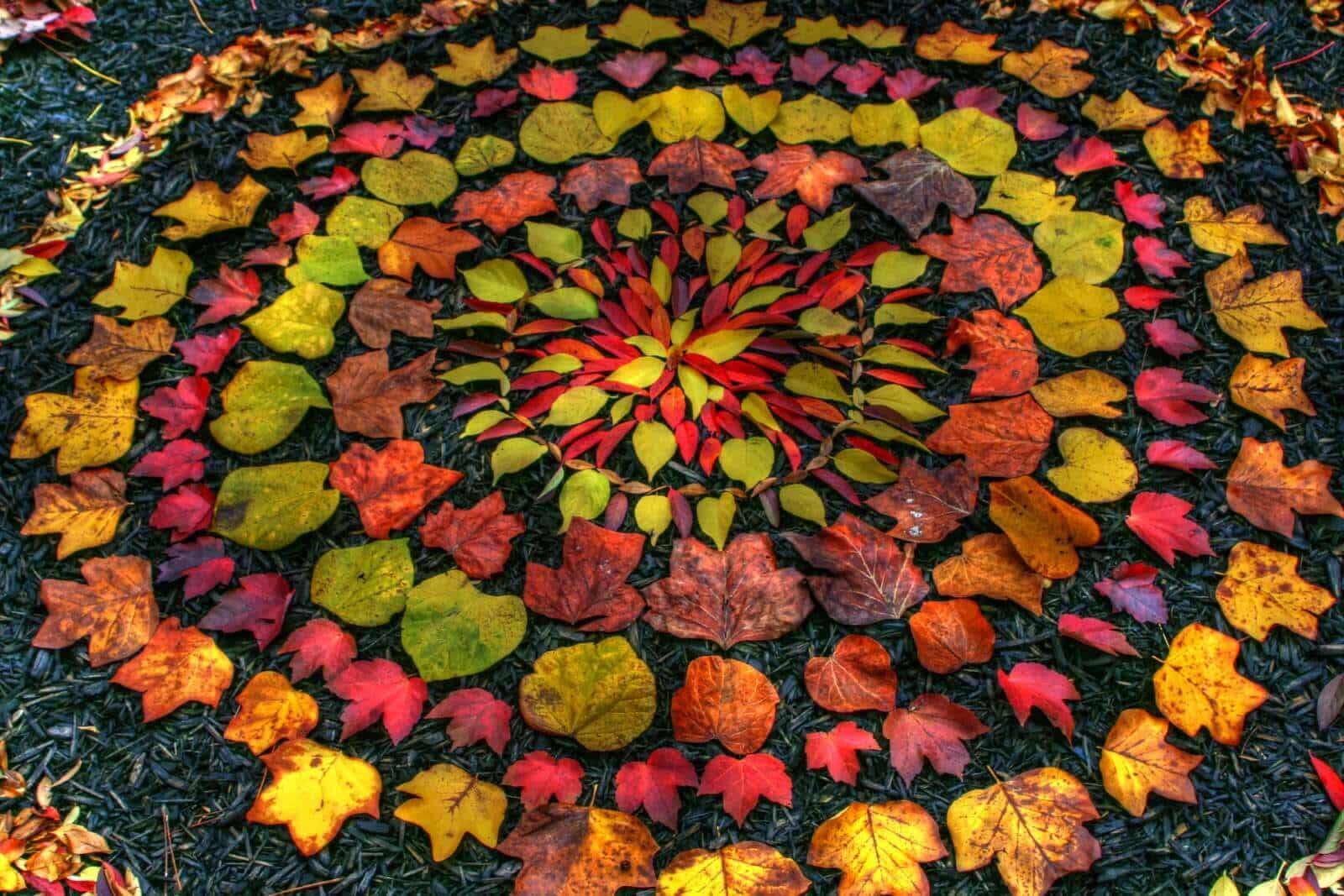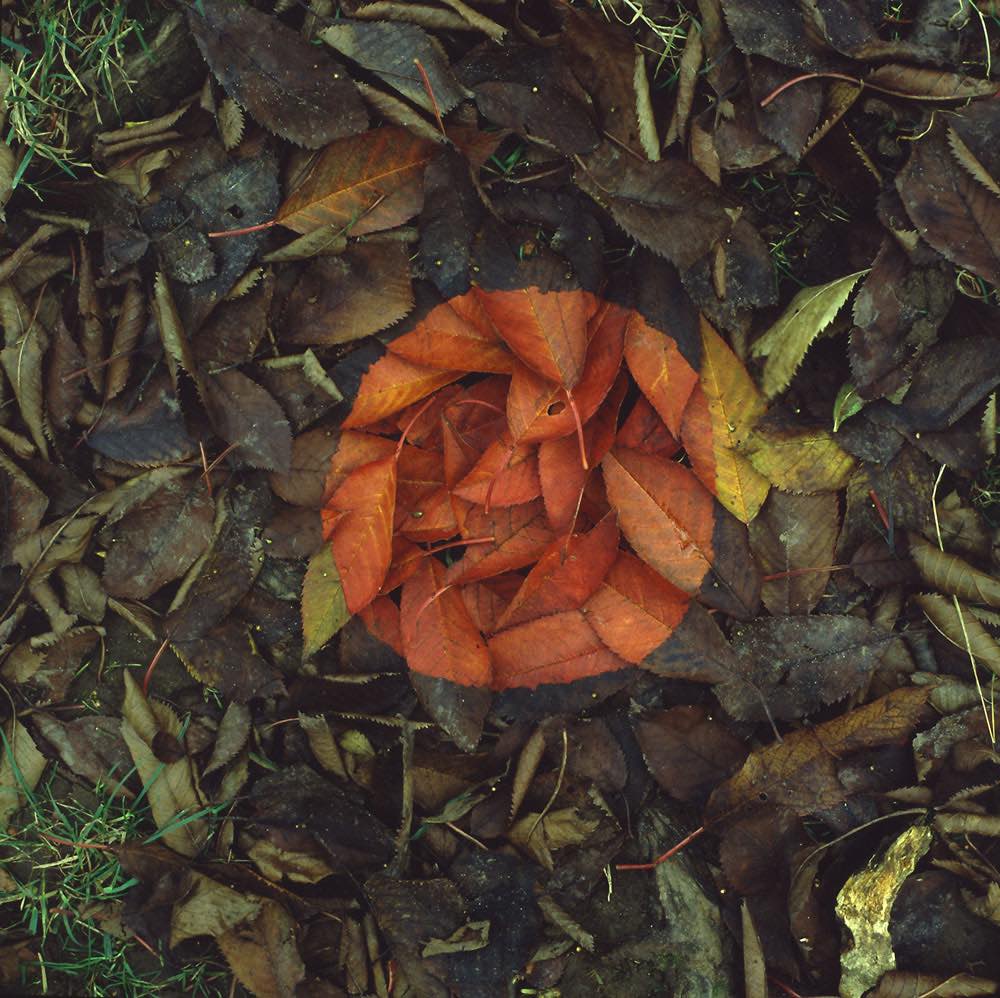 Unlike any other art form, Andy Goldsworthy's art depicts the true spirit of nature. In this picture, the artist utilizes nature's organic colors having Red Leaf Patch. The artist worked hard to find one light and one dark leaf of the same size and tore the dark leaf into two and arranged the leaves in such a way that gives Red Leaf Patch in the middle and appeared to be a single two-colored leaf. Some think that this work of art by Andy Goldsworthy revolves around the power of color in creating space and creating ephemeral sculptures in the landscape.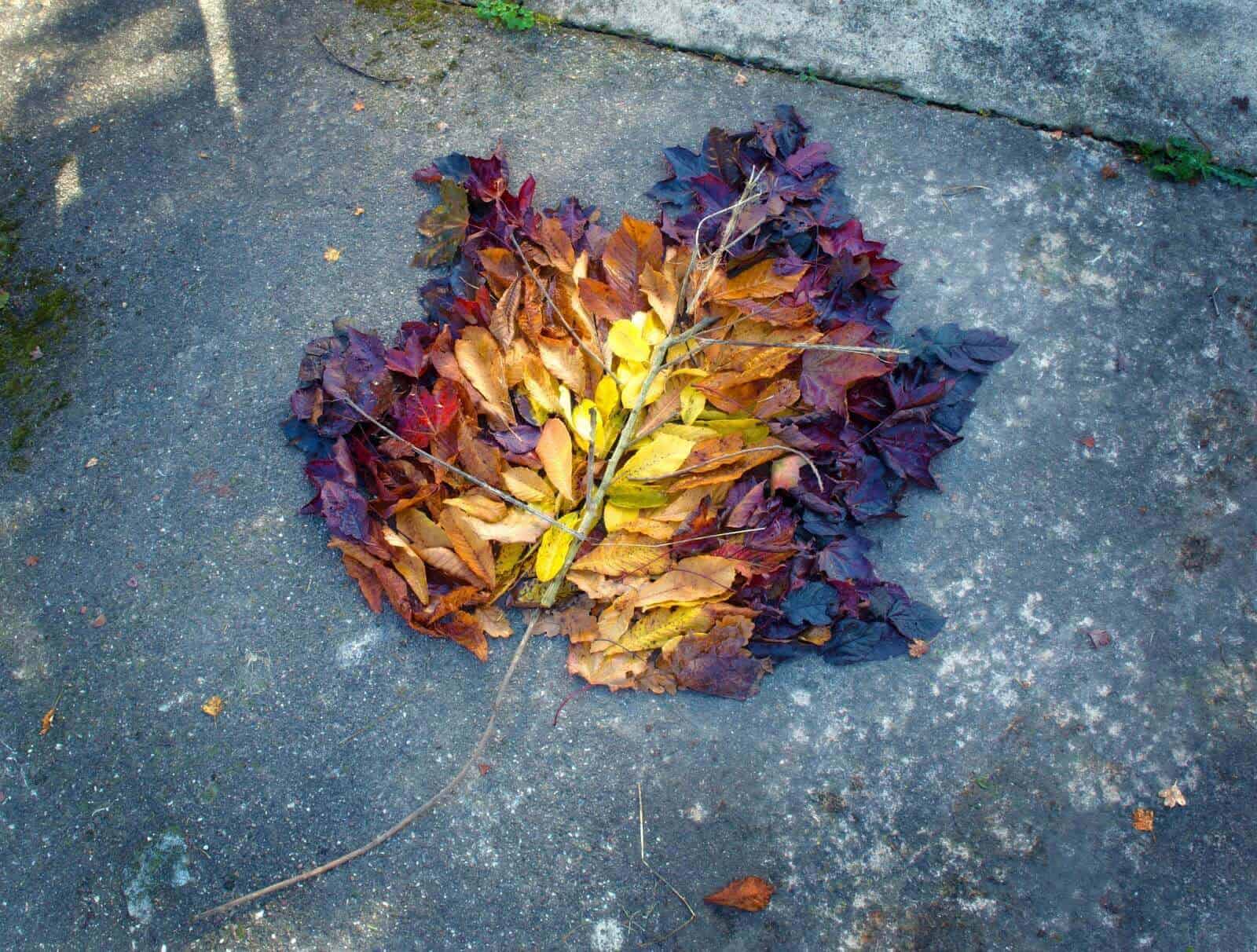 The latest work of Andy Goldsworthy includes the use of different kinds of colorful leaves to make a magical land artwork no one has imagined. This land sculpture includes leaves of different sizes, shapes, and colors all arranged symmetrically to make it the sphere of love and fun.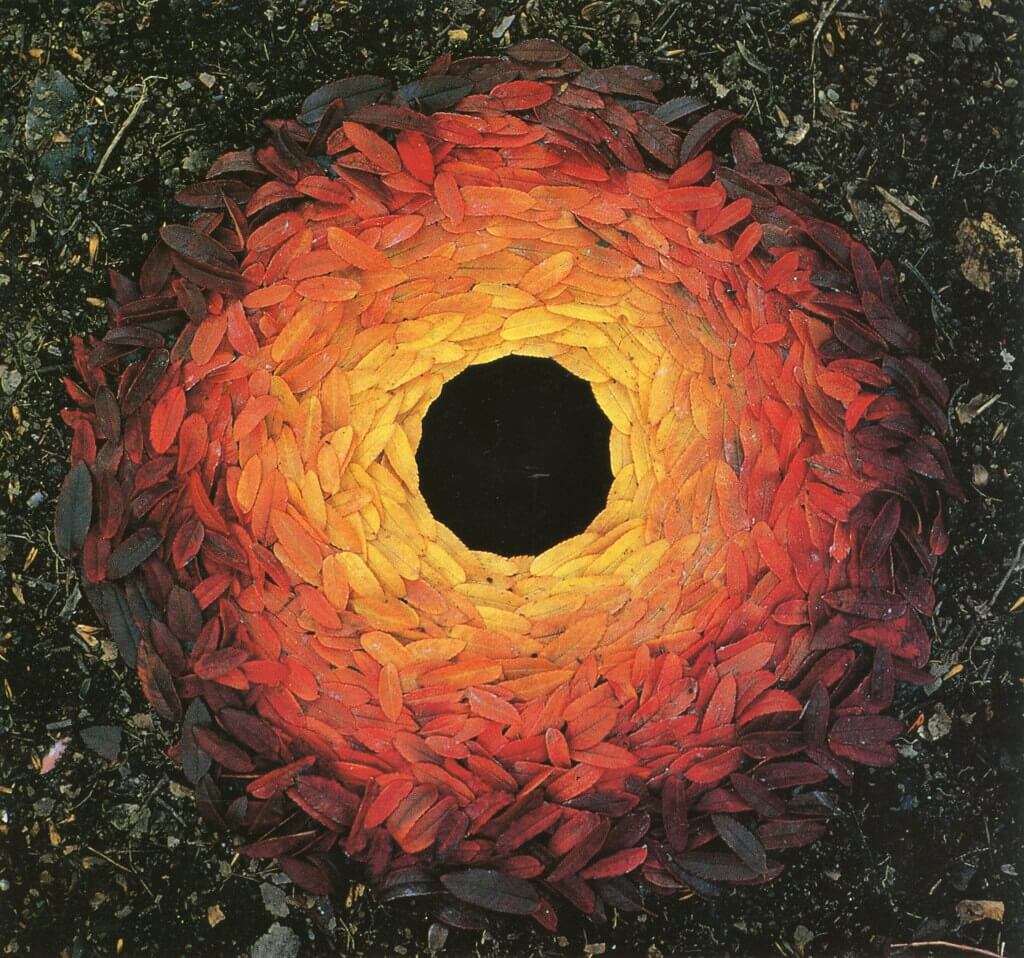 Bracken, Cumbria 1982
Here, Andy Goldsworthy showcases the delicate beauty of nature's artistry with a circular arrangement of intertwined bracken that resembles bird nests. You can say that Andy Goldsworthy's leaves art is fascinating and eye-catching.
Green Leaves With Other Shades
A circular arrangement of leaves in this fascinating Andy Goldsworthy land art opens like a brilliant kaleidoscope. Inviting reflection on the cycle of life and the interconnectivity of nature. The opposing colours converge around a mysterious black vacuum at the centre. Moreover, from the dark green outside border to the bright green middle layer and the dazzling yellow inner edge is mesmerizing.
In the given image, the artist made a sculpture having leaves laid around the hole with the help of repeating shapes and colors. The artist has organized hundreds and thousands of oblong leaves. These leaves are colored maroon, red, orange, and yellow and are arranged in a circular motion. The outer layer consists of maroon leaves and it transitions into a band of red, orange, and yellow colors with the oblong leaves having the same size and thinly convex shape with a black circle in the center. This sculpture was made by him in 1987, taking into consideration the aesthetic theory of emotionalism. This sculpture creates a visual of a dark hole and space in the center which is enough for anyone to get lost in it.
Andy Goldsworthy Stone Art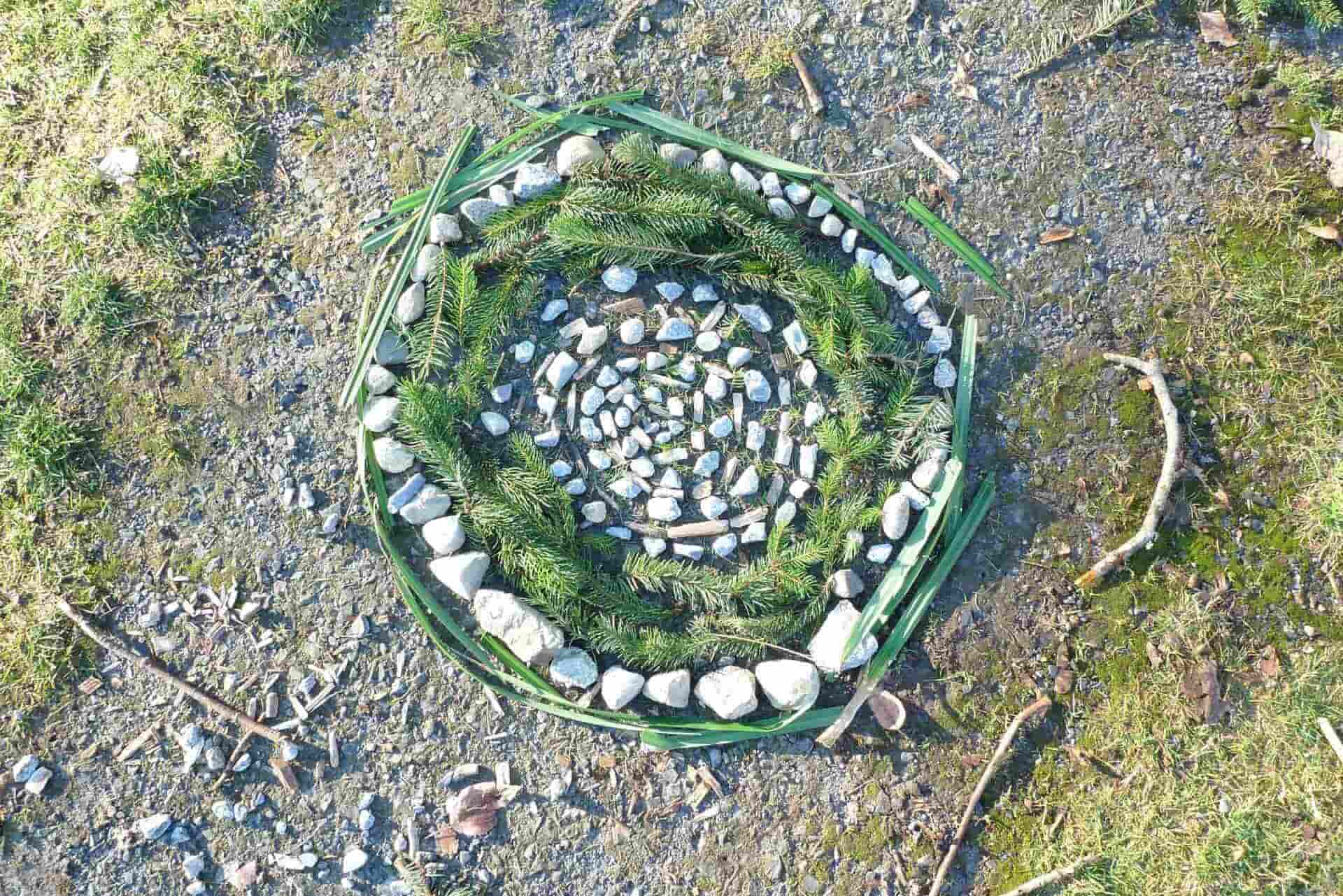 The materials in nature such as movement, change, decay, and light are an integral part of nature and Andy Goldsworthy tries to concentrate on these elements in his art. In the image shown below the artist uses rocks and gives the geometric sphere shapes by just giving a touch of white color to them on the sand background. This seems simple but finding little details in nature is not easy but he does what others simply cannot.
Andy Goldsworthy is known to use natural elements like leaves, rocks, stones, flowers, and sand to make sculptures. He uses color schemes to create the illusion of things that are not actually present there. On the surface of the frozen water, he arranges the colorful leaves to have the perfect sphere with a great combination of light and dark colors.
Andy Goldsworthy Land art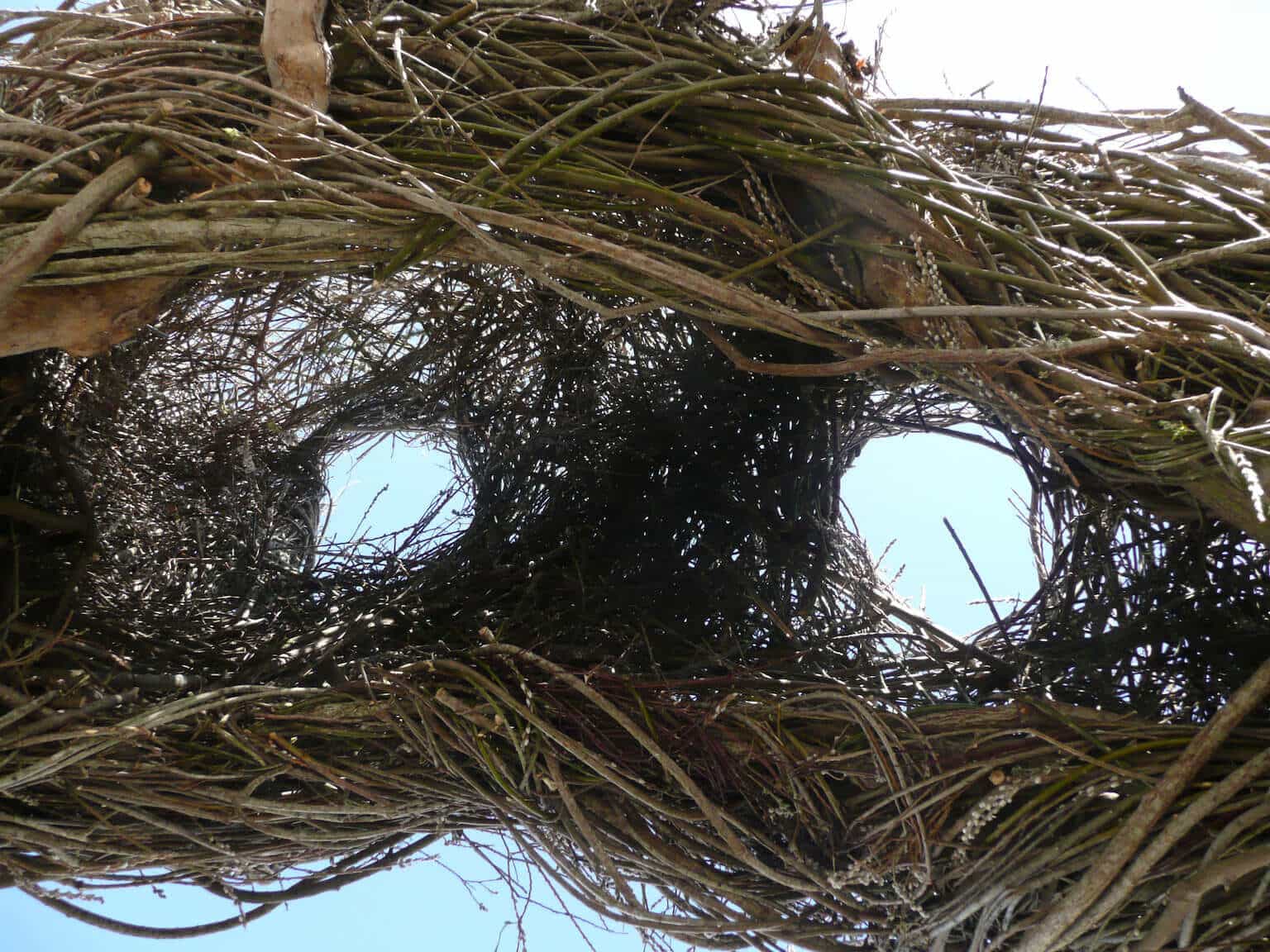 In the image shown below, this artist simply uses the sticks to get the core of his art that is, geometrical shapes by just connecting them to nature. He uses sticks and tubes and creates "Earth Art". While giving these shapes to the natural elements he uses basic principles that are Line, Movement, and Balance.
Andy Goldsworthy includes geometric elegance in his art which is inspired by Robert Smithson, Walter de Maria, and Richard Long. His work changes with the season and he photographs the art only once after he creates them.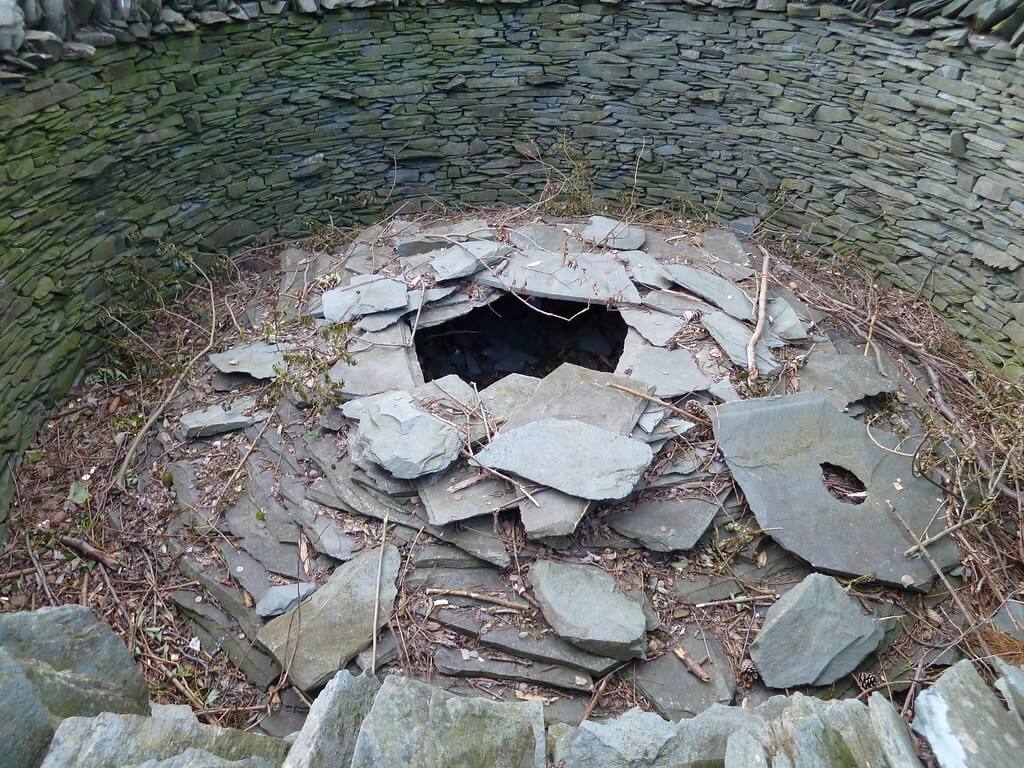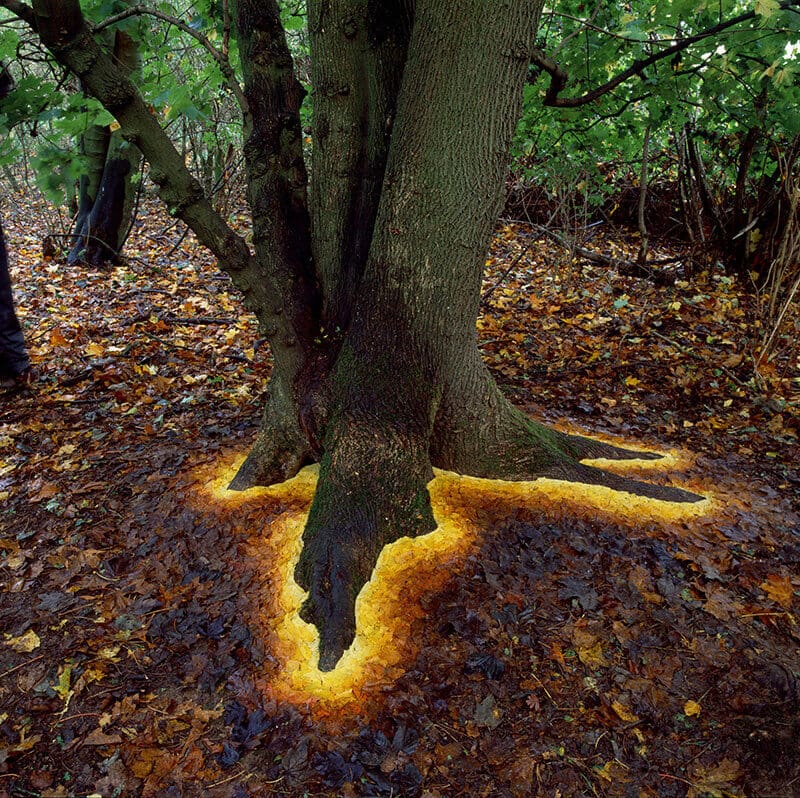 In one of his simply gorgeous and artistic sculptures, the artist has arranged the leaves to make the tree appear to have a glowing base. He arranged the leaves in dark brown, maroon, red, orange, and bright yellow colors to have the band of yellow color at the base of the tree and make it look like it is glowing. Isn't it gorgeous?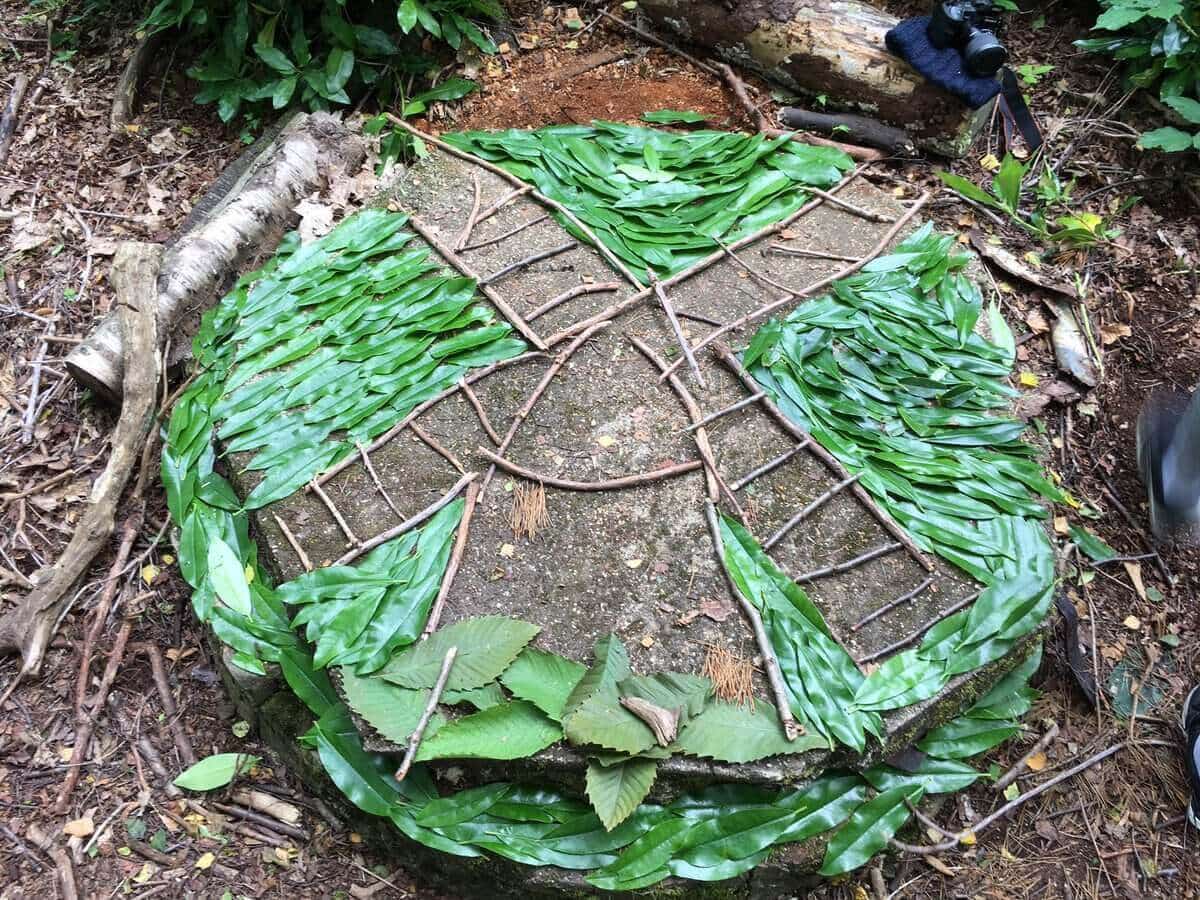 In 1994, he created marvelous sculptures from the chalk and mint he found on the ground and started playing with them while working on the installation of Herd of Arches. He created a fabulous sandstone arch which is also one of his largest sculptures. He has always tried to get closer to nature which is clearly reflected in his works. 
Andy Goldsworthy Ice Art
Like A Tree Soul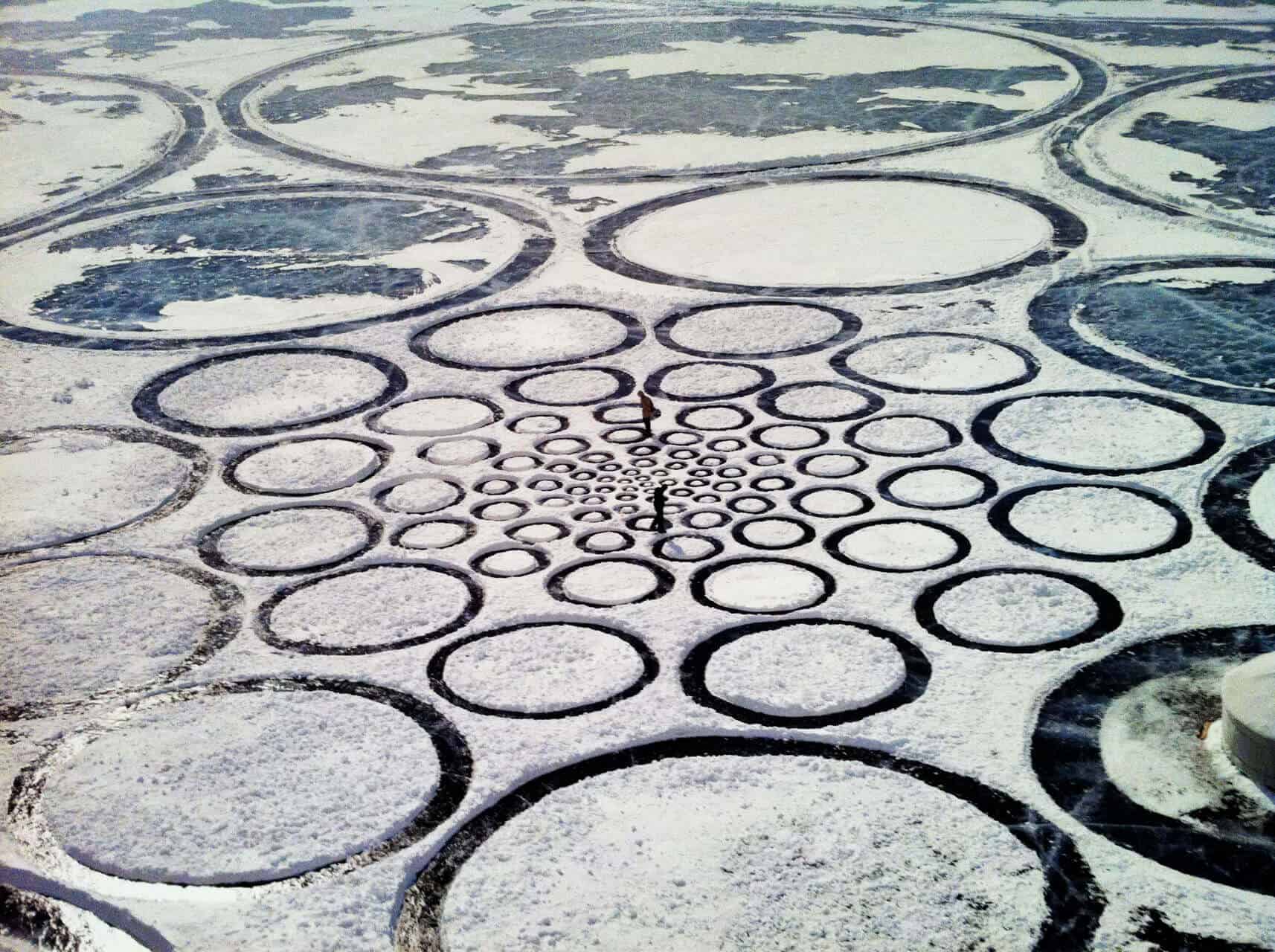 In this beautiful piece of art by nature artist Andy Goldsworthy, a tree is decked with the fleeting beauty of nature. The tree's bark is carefully wrapped in a circle of ice with elegant perfection, coiling like in a serpentine embrace. The distinction between the live tree and the ephemeral ice is blurred by this fascinating combination of natural components, which produces an arresting visual harmony.
Andrew Goldsworthy invites reflection on the delicate interaction between the eternal power of nature and the fleeting beauty of its transitory expressions through this skillful intervention.
Touching North
"Touching North" by Andrew Goldsworthy, a famous artist recognised for his stunning ice sculptures, emerges as a captivating ode to the transient essence of life and art. This circular beauty, exquisitely crafted from fragile ice. Moreover, it captivates stopping time as sunlight plays on its crystalline surface.
The ephemeral beauty of the sculpture serves as a painful reminder of our connection to the ever-changing cycles of life in this tranquil moment. It prompted one to ponder on the deep interconnection between humans and the vast fabric of the natural world. Andy Goldsworthy's ice sculptures are a monument to his original vision and flawless craftsmanship. Furthermore, it enables us to wonder at the beauty and fragility of his enthralling works as well as our surroundings.
The Frozen Patch Of Snow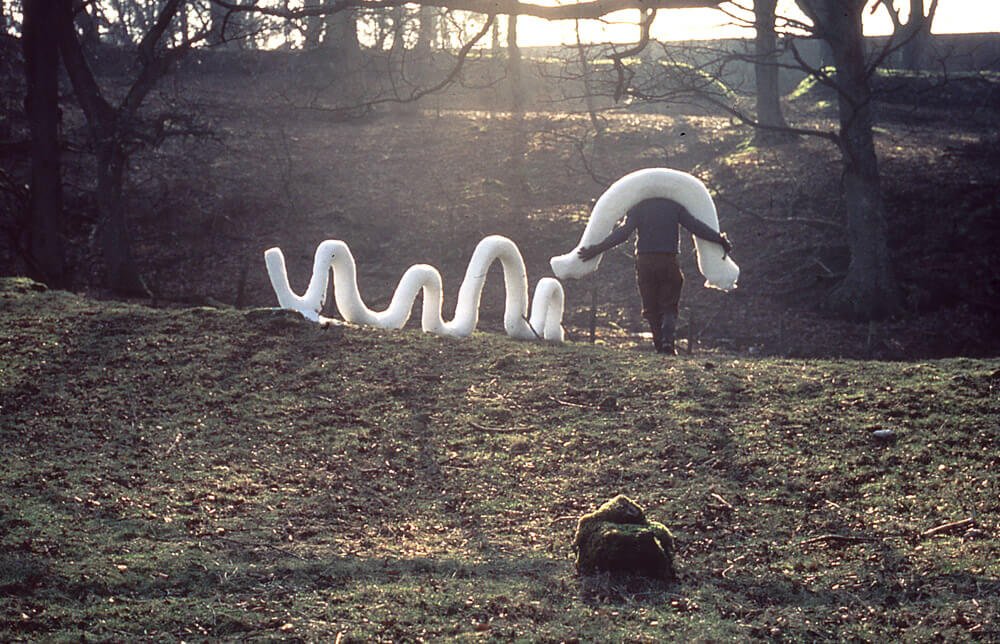 Nature artist Andy Goldsworthy has made this sculpture "The Frozen Patch of Snow," flawlessly blending the transitory beauty of nature with human interaction. The snake-like white artwork rises from the frozen ice, drawing our attention. A single human carefully raises the sculpture on their shoulder among a beautiful backdrop of woodlands and vast meadows.
This beautiful image captures the fundamental relationship between Andy Goldsworthy's sculptures and the ever-evolving harmony between mankind and the natural environment.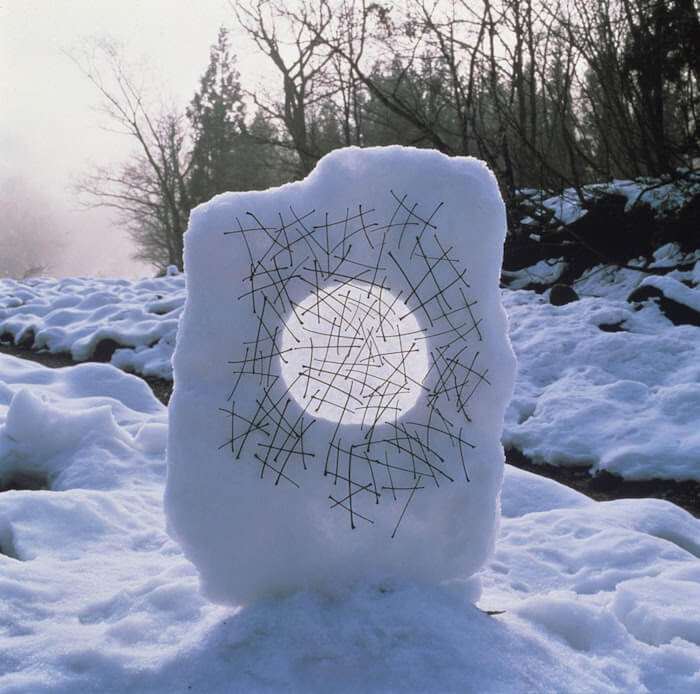 Ice Star
This magnificent sculpture is a stunning demonstration of Andy Goldsworthy's outstanding talent. With his exceptional artistic ability, Goldsworthy has transformed simple icicles to a celestial star. The delicate beauty of this artistic work captures the mind and astounds viewers owing to its careful attention to detail.
As the ice softly glistens and reflects light, the star takes on a magical quality that exudes awe and enchantment. Andy Goldsworthy's ice sculpture is a tribute to the nearly infinite possibilities of creative expression thanks to the skillful use of natural materials.
River Ice Wrapped Around A River Stone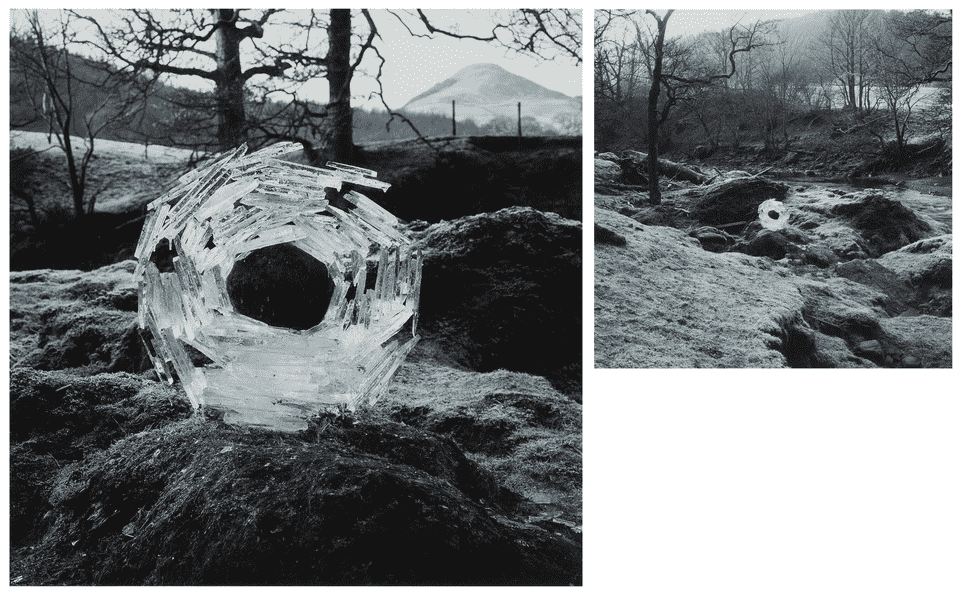 This andy goldsworthy's nature art is captivating. A beautiful circle delicately embraces a central stone, as if crafted with utmost precision from water river ice flakes. The design, characterized by its transparency and ethereal nature, gracefully portrays the enchanting interplay between fragility and resilience. As light filters through the intricate network of frozen beauty, a profound connection with nature's elements is kindled.
Inspiring a range of emotions and prompting introspection, this exquisite artwork by Andy Goldsworthy weaves a narrative of fluidity and permanence. Furthermore, it captivates our senses, grounding us in the delicate equilibrium of existence and revealing the transformative power inherent in Andy Goldsworthy's natural art.
Find more about Andy Goldsworthy's Early life, Career, Awards
Short Documentary about Andy Goldsworthy's Art Creation Process