Want to update your apartment for 2020? Read this article! We'll show you 5 apartment design trends to give you some ideas and inspiration for your project.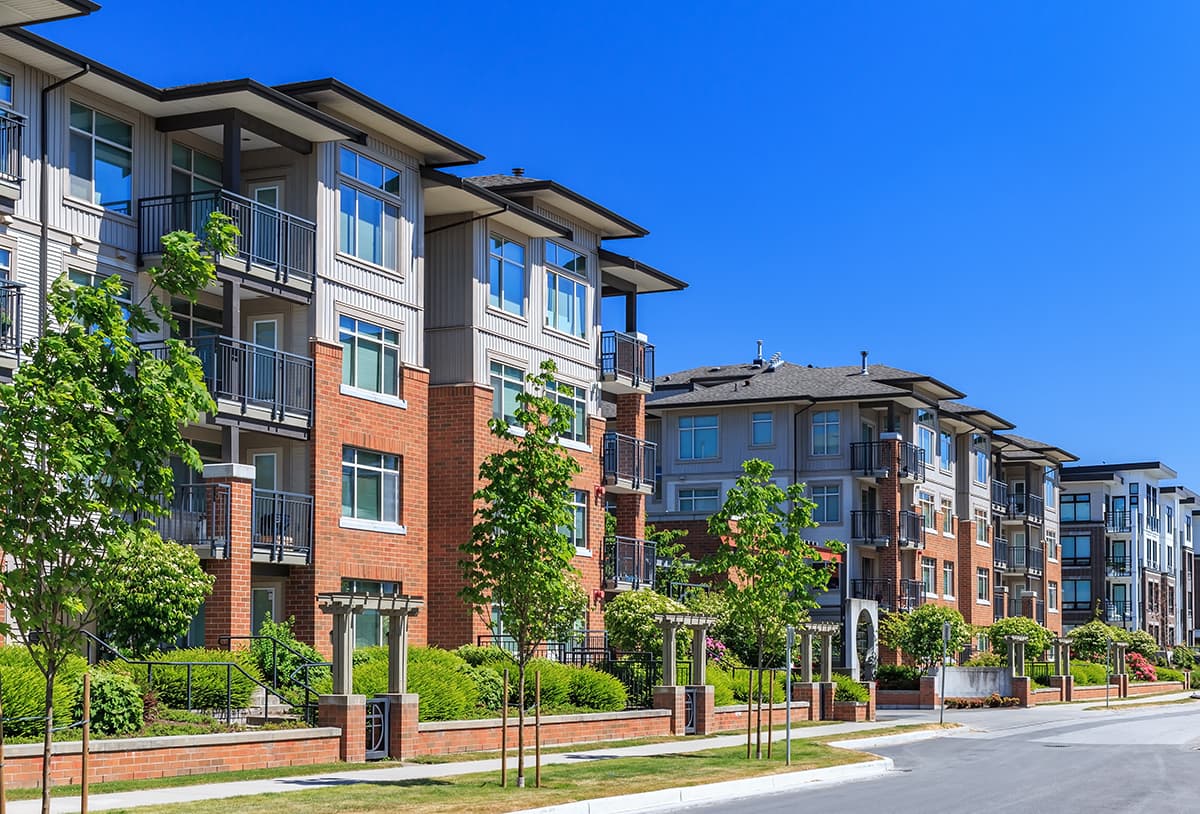 source: stratadata.com.au
Lucky for you, we have five apartment design trends that you're going to love. Sure, design trends come and go, but it's fun to embrace them and watch them come to life.
Without further ado, let's get this article underway. It's time to learn about some of the hottest apartment design trends for 2020!
1. Canopy Beds
source: apartmenttherapy.info
Canopy beds haven't been "in" for a while. But according to designers, they're making a steady comeback. To me, it makes sense. I mean, who wouldn't want a comfortable oasis in their bedroom? Canopy beds come in many different options, making it easy to find one that suits your interior.
And, they're not as bulky as one would think. There are plenty of slim ones that won't gobble up your entire room. So even if you have to decorate a tiny bedroom, this is still an option for you.
Add a canopy bed to your room, and it'll never go out of style!
2. Multi-Functional Furniture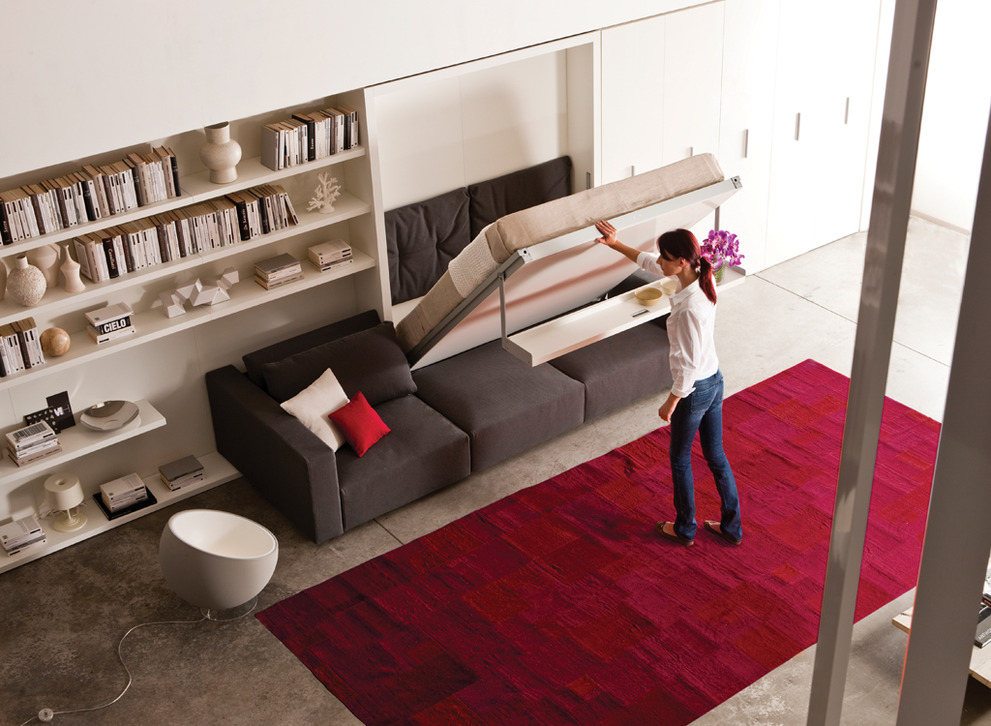 source: houseplansservices.com
Multi-purpose furniture has many benefits. A storage ottoman, for example, is not just a footstool—it's also a secret storage compartment! Whether your apartment is big or small, multi-functional furniture comes in handy. Many apartments don't have a lot of room to spare. There's less space for your belongings. But when your furniture doubles a storage space, it can solve this issue. Are you living in tight quarters? Consider investing in a multi-functional bed with drawers underneath. That way, you can store all of your extra clothing and books under the bed frame. If you have a desk that you love, but there aren't enough drawers, buy a separate hutch for the top of your desk. Put books, accessories, and other items in there for convenient storage! Decorators are embracing this trend because many people don't have sufficient space in their apartments. And designers are working hard to create multi-functional furniture.
So even though this is one of the biggest design trends for the upcoming year, it's probably here to stay. You should hop on this bandwagon while you're ahead of the curve!
3. Comfy Minimalist Spaces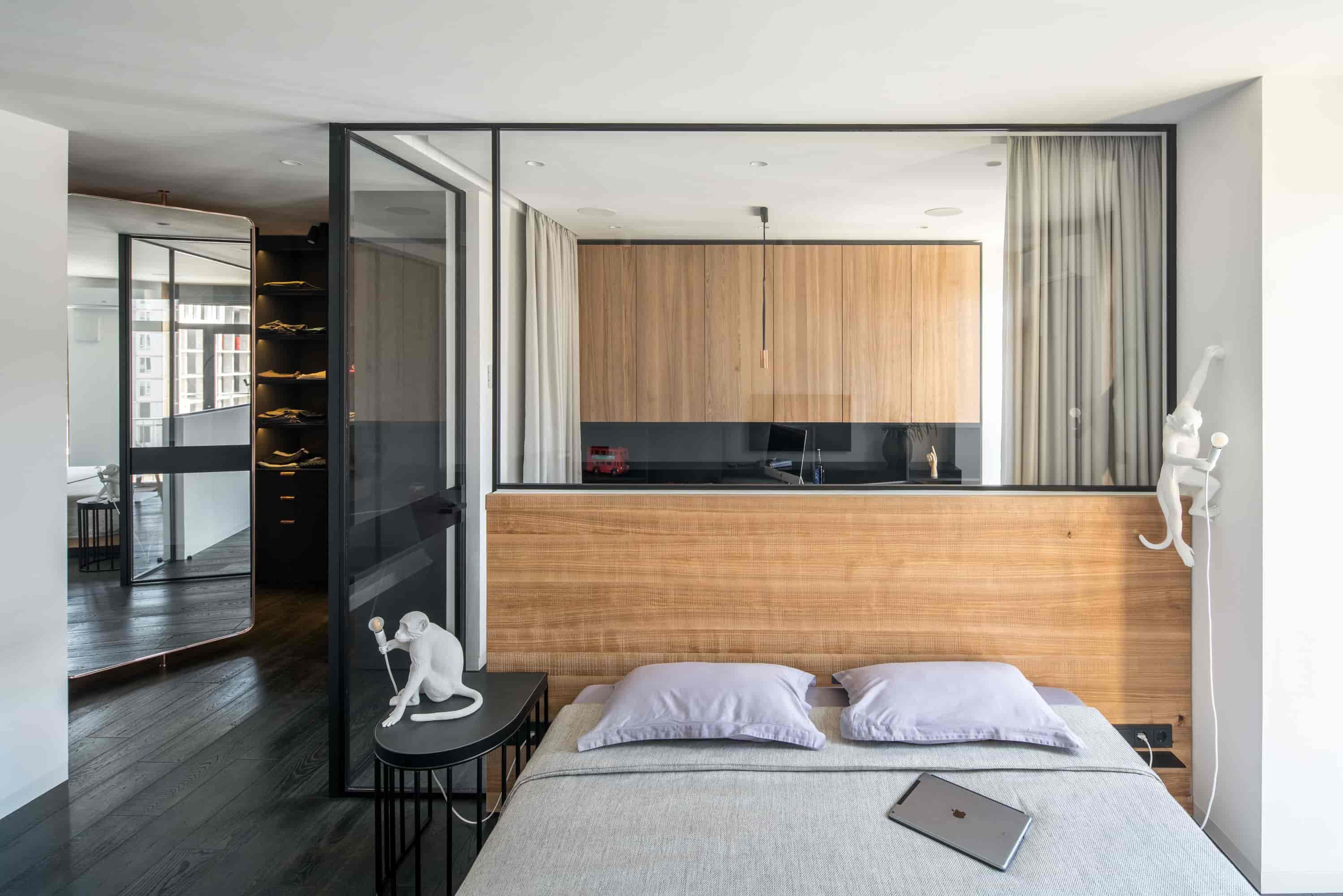 source: pinterest.com
Over the past few years, a lot of people have embraced a minimalist aesthetic. And while it's nice to live with the bare essentials, minimalist design often comes across as stark and cold. But, it doesn't have to be that way. Even if you're going for a "cool" look in your apartment, you can still have a cozy and inviting space! The trendiest rooms in 2020 will be sleek and modern while still comfortable and fun. So, if you spent the last few years throwing away all of your excess furniture, it might be time to pick up some new pieces. You shouldn't go overboard, but it might be nice to add a plush new loveseat to your ensemble. Also, think about incorporating some color. Adding a few bold colors could breathe some life into your apartment. Plus, think about adding some natural or nature-inspired elements. A faux-fur blanket or some stone decorations could complement your modern vibe.
4. Geometric Patterns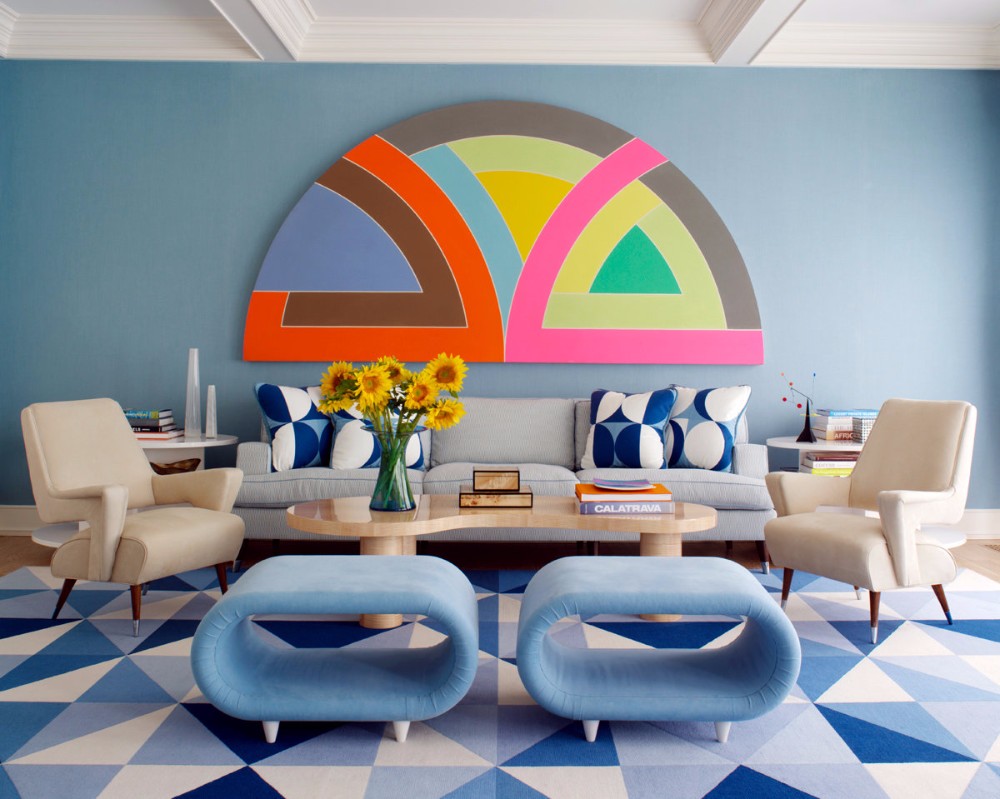 source: delightfull.eu
In 2020, you'll see a lot of fun patterns pop up. Geometric patterns are going to be hot. This isn't necessarily new. Geometric patterns have been on-and-off popular throughout the years. But once again, they'll be making their presence known in the design world. This bold trend will incorporate fun colors with oversized patterns. We'll see more of them on walls, rugs, and even furniture textiles. You can either make a geometric pattern the overall theme of each room (with Art Deco-style wallpaper and everything) or just include a few elements. If you're going-big-or-going-home, why not add a geometric backsplash to your kitchen or living room. Ask your property manager if they'll allow you to do a backsplash renovation project, or if you can add wallpaper to a room. If your lease prevents you from making drastic changes like that, there are other ways to make it happen. Peel-and-stick backsplash tiles or wallpaper could be perfect for a project like this.
You may also like to know about   30+ Modern and Beautiful Bedroom Lighting Ideas
5. Houseplants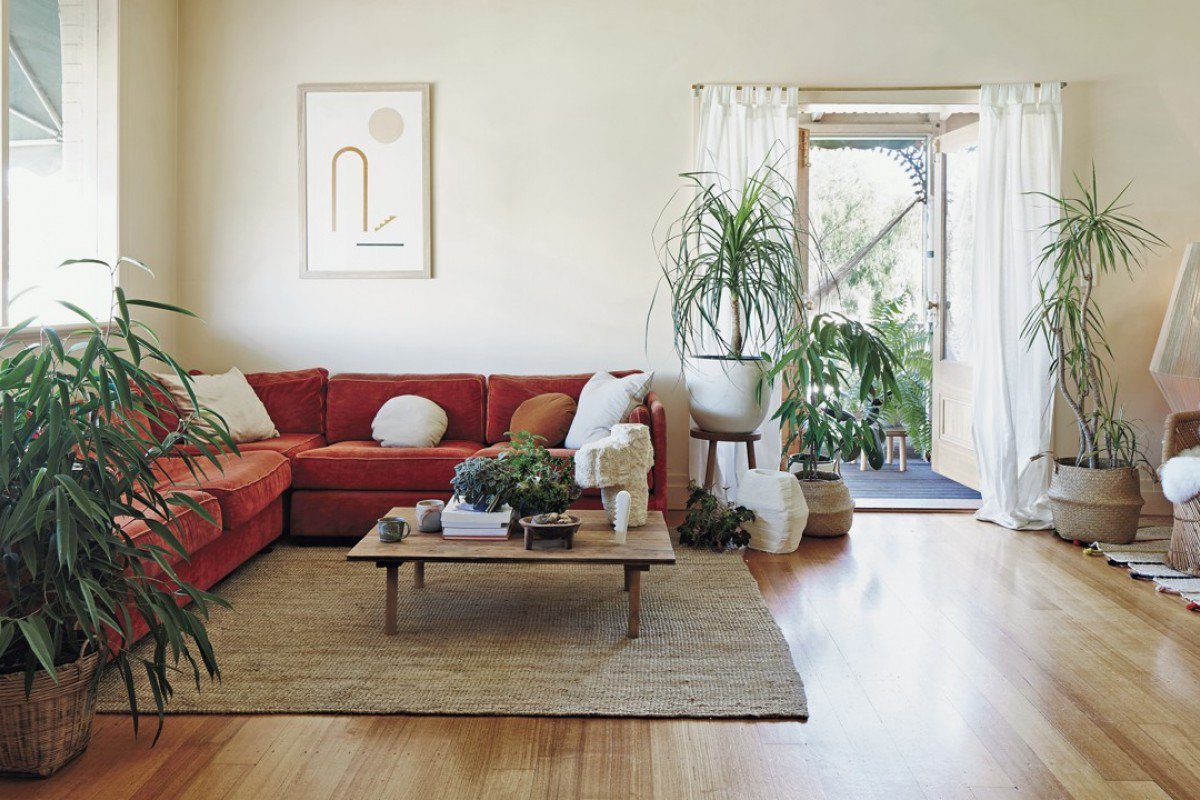 source: scmp.com
If you want to incorporate the natural world into your apartment, adding houseplants is the perfect way to do it. It's a simple design trend that's quite powerful. For a touch of freshness, put some plants in a few of your favorite rooms. You can display them on your bookshelf, hang them from your ceiling, or even just scatter some pots around in the corner of your living room. Depending on your schedule, you may have to find plants that suit your lifestyle. If you spend a lot of time traveling, for example, go with low-maintenance plants that don't require a lot of watering. And if you're not that crazy about natural plants, there are other ways to add an air of freshness. For example, you could hang a picture of some fresh flowers in your bedroom. Or, you could hang a tropical shower curtain in your bathroom.
There are many options to bring the beauty of nature into your apartment!
It's hard to believe that 2020 is on its way, but it'll be here before we know it. I just want to make sure you're ready!
Trends always continue to evolve and change, but I'm excited about these ones in particular.
Canopy beds sound oh so dreamy, and geometric designs are the perfect way to make a room pop!
If you're not fond of the trends we discussed, make some waves and create your own trends. It's your apartment, and you can be the trendsetter.
If you want to be ahead of everyone else, hop to it and start redecorating your place today. However you choose to decorate your place, it's bound to look fabulous.
Author Bio:
Catalyst Houston offers modern apartments in the heart of downtown, Houston. Learn more about their apartment availability today.