The Covid-19 pandemic has upended the world in a variety of ways. But perhaps it's most apparent in the workplace. Or perhaps we should say, lack thereof.
A staggering 42 percent of the American workforce currently works from home full-time. And while many of those people aren't expected to return to an office until next year, many more will be only be working partly in an office when the time comes, if at all.
Remote work, especially blogging, has boomed as digital nomads continue to flee the cities in droves. But when you start blogging, you need the best blogging laptop available to you.
So continue reading, and we'll walk you through the top blogging laptops that you need to know about!
1. HP 15.6-inch Touchscreen Laptop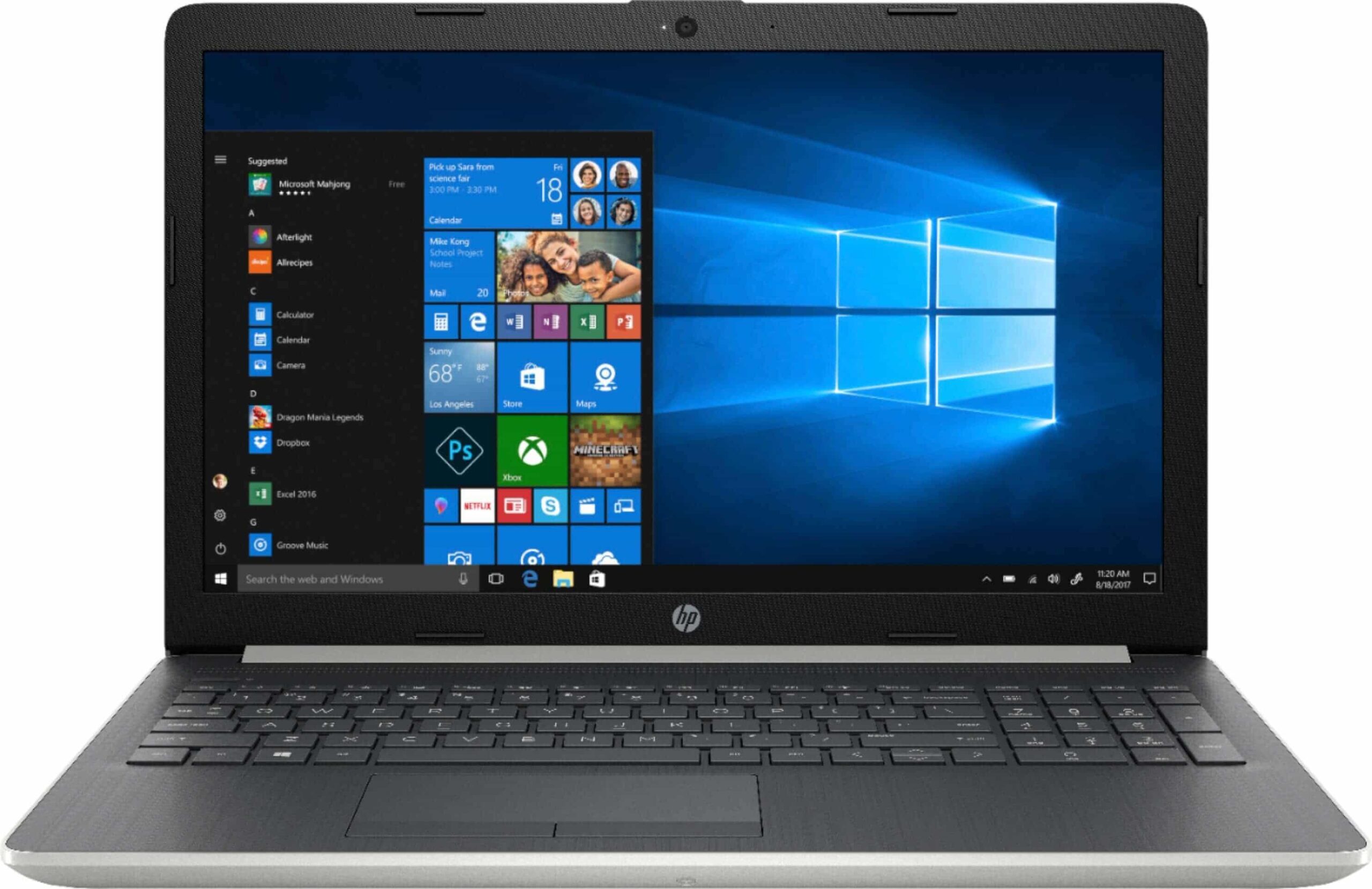 source: bestnuy.com
Not every blogger is a fan of laptops that use touchscreen technology. However, for others, this kind of feature allows them to have multiple input options and can give them faster turnaround times.
This laptop features a touchscreen that's great for people who want to get all kinds of work done. And the new operating system lets you drag items, open apps, and make marks on the screen, all with the touch of a finger.
The 15.6-inch display comes with a 1330 x 768p resolution. And a 7th Generation Intel Core i3 7100U processor is used to power the machine.
This computer also comes with several USB ports, an SD card slot that is perfect for people who take digital photos on the go, a headphone jack, and it also supports high-speed WiFi.
With the touchscreen feature, you can easily control a variety of applications. You also get 1 TB of space on the hard drive. Plus, there's even an HDMI port so you can access external display connectivity.
2. MacBook Air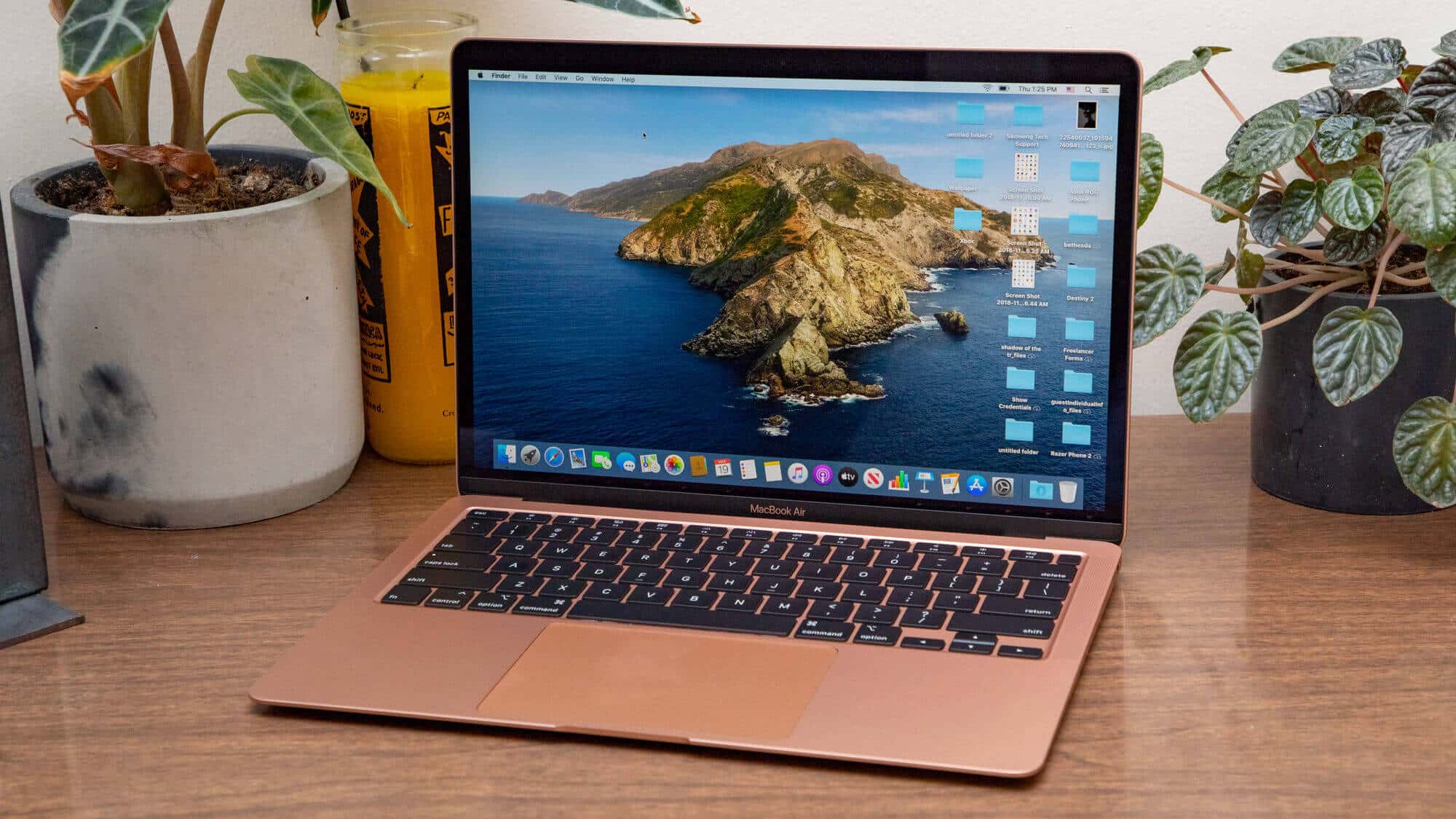 source: laptopmag.com
If you're a fan of Apple products and you're looking for a new blogging laptop, then the MacBook Air is the perfect candidate. The 13-inch MacBook Air is insanely light, portable, and easy to use.
This computer comes with:
256GB of storage
the Magic Keyboard
10th-generation Intel Core dual or quad-core processors
8GB of RAM
Retina display
It truly is a powerhouse in a lightweight device. MacBooks also have a reputation for being incredibly reliable and being less likely than PCs to get viruses.
If you're blogging on a MacBook, however, you may be inclined to use a web browser like Google Chrome. Unfortunately, Chrome is notorious for consuming large amounts of energy and slowing down MacBooks.
In order to get around this, you can install and use Internet Explorer for Mac.
3. Asus TUF Gaming Laptop FX504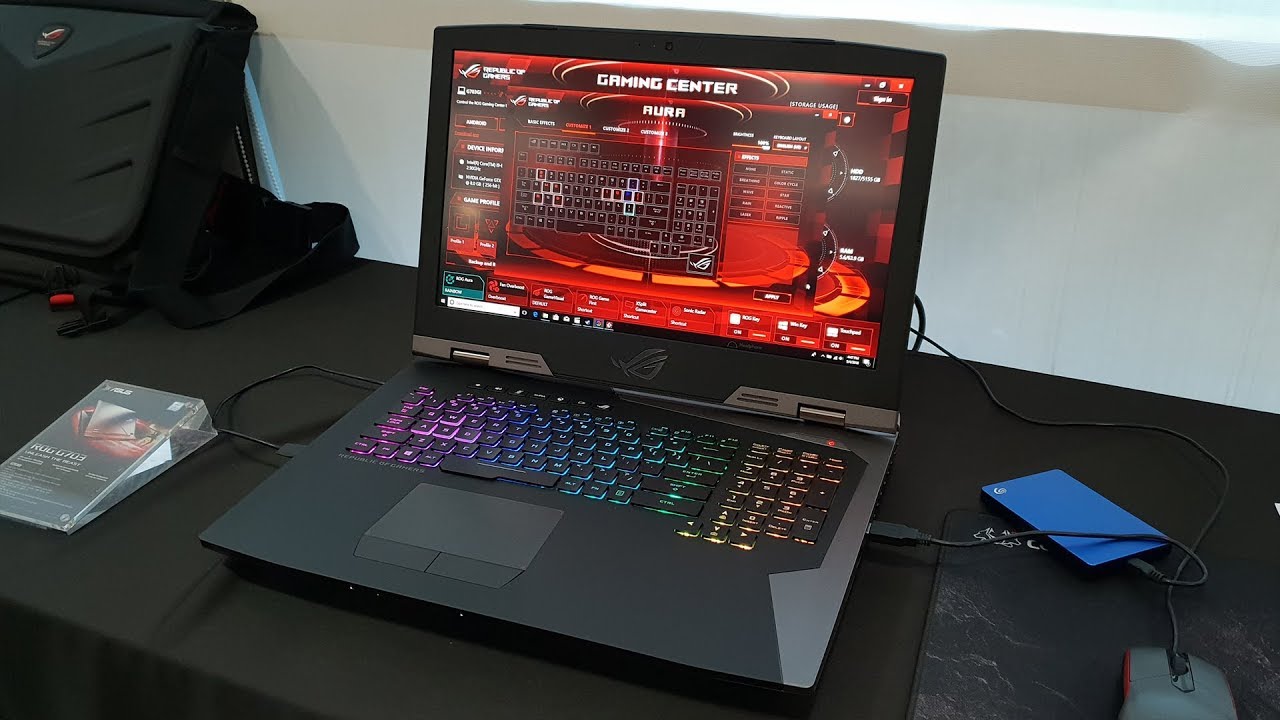 source: youtube.com
If you're someone who spends a lot of their time blogging about tech and gaming, then this is the right laptop for you. While you can still use a PC, PlayStation, or Xbox to play games, having a dedicated gaming laptop that's easy to carry and sturdy will definitely come in handy.
This specific model is built to last and comes with a sturdy base. This will allow you to type plenty of content without wearing out your keyboard.
The main selling point of this machine is the hardware specs, which include a dedicated graphics card. The Asus TUF series of computers is sturdy and rigid and this laptop is no exception.
This computer sports a 15.6-inch HD display and allows you to game at 1080p.
Under the hood, you'll find an 8th generation Intel Core i5-8300H processor that clocks in at just under r4 GHz. That's a lot of power that you can use for gaming as well as other powerful apps like Photoshop.
The Asus TUF FX504 also has 256 GB of M.2 SSD storage combined with 8 GB of DDR4 RAM. In fact, this computer even has WiFi AC so you can get the fastest internet connectivity.
The dedicated graphics card is the Nvidia GeForce GTX 1050Ti. This is more than enough power for most gaming needs. It will also speed up many other software operations on your computer.
And if you purchase the Value edition, you'll even get the games Age of Empires Definitive Edition and Gears of War 4 bundled in.
And considering all of the components that come with this computer, it's relatively lightweight and comes in at just over five pounds.
You also get a lot of connectivity, thanks to the many HDMI, USB, and ethernet ports, plus a headphone jack.
4. Microsoft Surface Book 3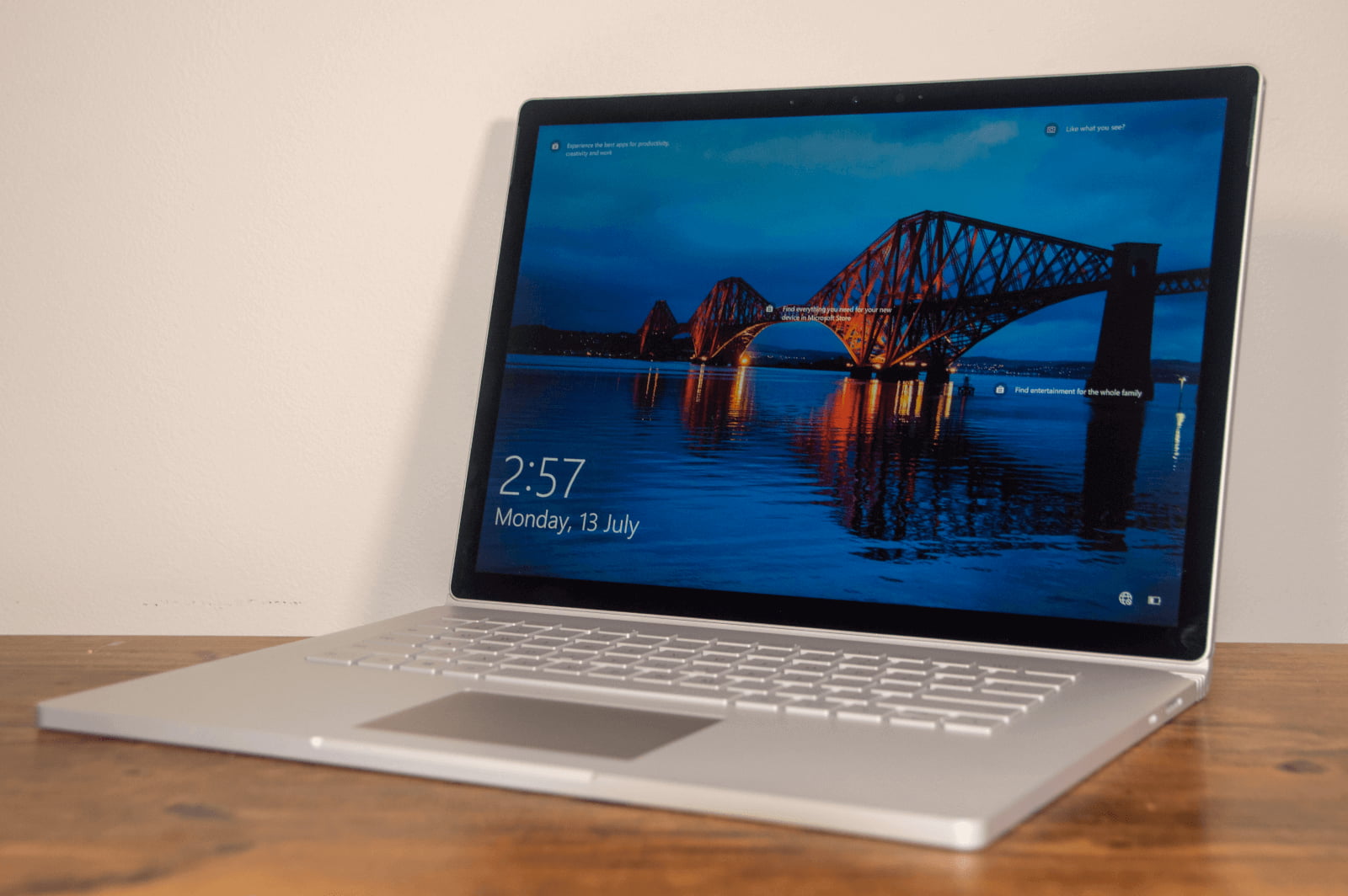 source: zdnet.com
While the Microsoft Surface Book 3 might not be the most powerful laptop on this list, it's certainly one of the most reliable. And the main selling point of this computer is its detachable display.
If you're looking for a high-quality laptop that you can also use as a tablet on occasion, then this is the perfect option for you. It's great for people who are creating content creators and want to stick with a PC.
Which of the Best Blogging Laptops Will You Get?
As we can see, there is a pretty wide variety when it comes to the best blogging laptops out there. That's why it's so important to first know what you want out of a blogging laptop before you make a purchase. Once you know what you want, you'll likely find the right laptop for you listed above.
Are you looking for other helpful tech articles like this one? If you are, then make sure to check out the rest of our blog today for even more great content at Live Enhanced!