Are you planning to buy a new smart phone? Scratching your head in deciding which one to buy? Here's the one stop solution to your terrific smartphone purchase. A perfect smartphone purchase is completely dependent on the reason for which you are buying it. Are you a gaming pro who wants to use the smartphone for hardcore gaming? Or are you a light user who just wants to use your smartphone for regular activities like making calls, listening music, online shopping, using social media and making payments. Or are you a camera fan who wants a smartphone with a superb camera? Or maybe you need a smartphone for business purposes? If you are able to answer the above question, your work is half done. Below are the things one must consider before buying a smartphone.
Processor
source: emberify.com
There are a variety of brands that make processors for smartphones like Qualcomm, Exynos, Mediatek among many. So you must choose your processor based on your preference.
If you are a hardcore gaming pro or you would like to use your smartphones to manage your business, go for smartphones with processors like Qualcomm Snapdragon 855 Plus or Snapdragon 865 or Exynos 990. These are Octa core processors that give fast, smooth and power efficient gaming experience.
If you are a medium-usage user and want to have light gaming experience, you could go for processors like Qualcomm Snapdragon 720G or Exynos 880.
If you are light user who only wants to use a smartphone for general users, you could go for processors like Snapdragon 665 or 630, Exynos 7872 or Helio G70. These processors are great for lightweight purposes and would also be available little cheap.
Operating System
source: onedaycart.com
Although you must have decided on which OS to go for, it still remains an important factor to consider. Choose an OS based on your needs.
Android: Android phones have a huge variety in the market and are available at all budgets. They are smooth, fast, and customisable and provide access to more than 1 million apps on the Play Store.
iOS: iOS phones are known to be afforded by only people with high budget and are also not very customisable. However, these phones have huge brand value and are considered to be more secure.
Windows: Windows phones hold less market share. They are known to have excellent design and have unique features like Live Apps. 
RAM
source: androidauthority.net
RAM is an important factor which determines the level of multitasking that a smartphone can handle at a time.
For gaming and business purposes, it is highly recommended that an 8 GB RAM is being used with a high end processor. But, a 6GB RAM also serves the purpose and can perform absolutely fine provided it is paired up with a high end processor.
For light or medium usage, a 4GB or a 3GB RAM would be more than enough.
Camera
source: ephotozine.com
Camera fans, this paragraph is especially for you. There are smartphones with cameras having 108 Megapixels with an aperture of f/1.8 (Take the new Samsung Galaxy Note 20 Ultra 5G, for example). This will surely aid you in professional photography and enhance your shots. If you just want a high quality camera and aren't planning to use it for professional purposes, you could go for a smartphone with a primary camera of 48 to 64MP paired with an aperture of f/1.8 or f/1.9. A wide-angle secondary camera paired with a depth-sensor camera, together takes fantastic shots.
Battery
source: smartphone-battery.com
Every user wants his smartphone to last as long as possible on a single charge. If battery is your primary focus, go for smartphones with 7000 mAh batteries with fast charging enabled. If batter is an important factor for you and not the primary one, you could go for smartphones with 4000 to 5000 mAh batteries and they would altogether give you a pretty decent experience.
Display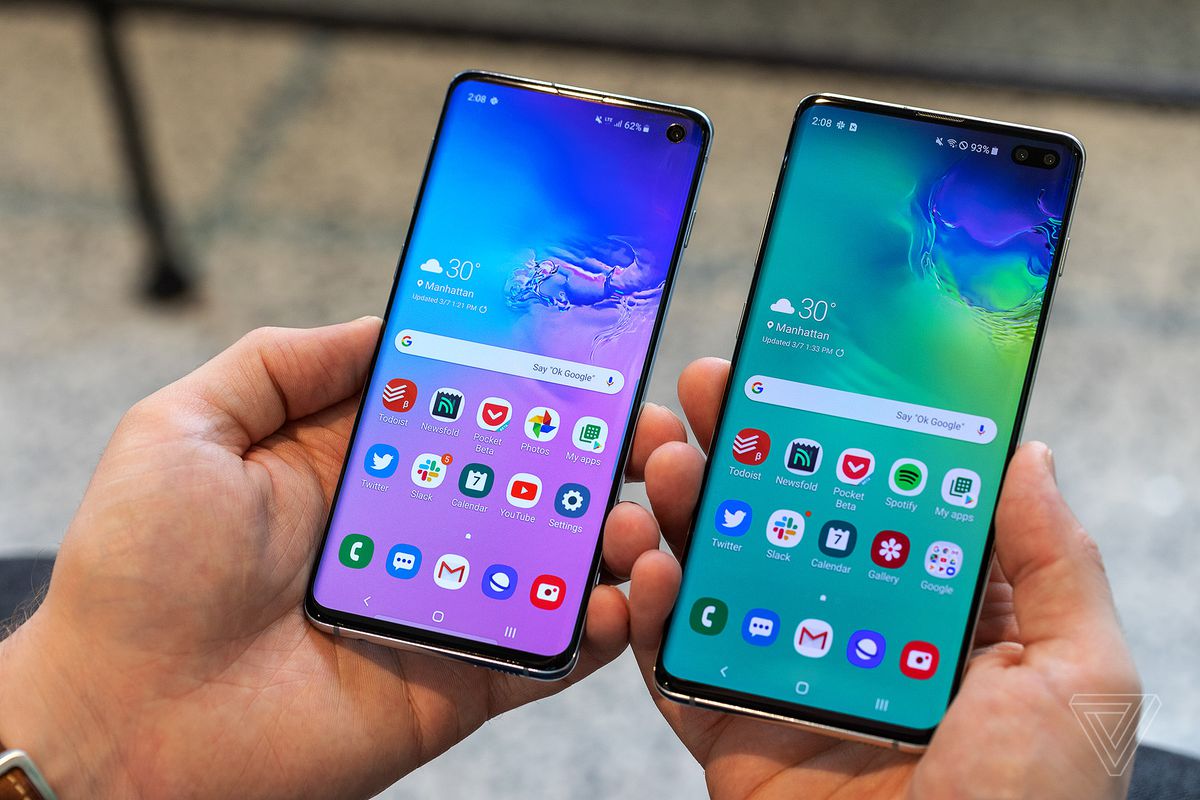 source: theverge.com
If the phone's display is your primary concern, go for Super AMOLED displays. QHD+ plus displays with a high 120 Hz refresh rate is the best that one can get. Otherwise, FHD+ displays with a high pixel density over 500 ppi also give a decent display experience. Make sure you search for Brands for less coupon codes to avail discounts, if budget is your primary concern on purchase level.
Budget
Finally, it all boils down to the money that one is willing to spend on the smartphone and thus, budget should be decided only based on the requirements. It is not wise to bring in a smartphone with a huge price tag which doesn't solve your purpose. So choose wisely and don't forget to search the web for Jumbo promo codes that offer discounts, read latest smartphone statistics and make sure you search for brands for less coupon codes to avail discounts, if budget is your primary concern