In the process of home improvement, we often need to pay more attention to some important parts to upgrade. The corridor is one of them that needs to be modified according to the interior and the latest trends. The hall or the entryway of the home is the place where guests get the first impression of your house. Therefore, it must have an impressive look.
Corridor design at home is a self-learning process where you can have lots of decorative items and you can experiment with each of them by placing them differently and optimizing the space. You can create an atmosphere that pleases the guests by creating the best corridor. 
However, most homeowners are not sure about how impressiveness of their corridor design ideas. We have got you covered with some amazing ideas that will make a killer corridor space and help you with the home decor.
Corridor Design Ideas
source: pinterest.com
Corridors are transitional spaces. We do not spend much time here. However, it is an area that creates a transition in our mind first, and then we can move to the other area of our homes like the living room or the kitchen of the house. Make it beautiful with these stunning corridor design ideas and elevate your home decor.
Play With Colors
Corridors must have light and airy colors that will create a light atmosphere. Moreover, it will give you a spacious feeling. Select an emulsion that is either silky or satiny since the surface will catch the light better.
Corridors can be relatively high as well, therefore utilizing a separating line, like a flush-mounted line between two vibrant colors, can lessen the illusion of height and transform the corridor area into a more cozy and "living creature" environment.
Create A Wall-Art
source: pinterest.com
If your corridor is longer than usual, creating wall art is the best idea. Your corridor design will be functional in aesthetics by following this step. Once more, consider where to place your paintings, photos, and wall art. Try to avoid creating a "cavalcade" of identically sized, shaped, and heightened artwork.
Use bunches of tiny, randomly spaced frameworks to pose pictures together, and use wall artwork to give your corridor or passageway exhibit a three-dimensional feel.
A Statement Mirror Will Elevate The Look
A Mirror will create magic in the corridor space. To highlight the attractiveness of your hallway, you can choose from vintage mirrors, wooden frames, or even contemporary pieces, according to the aesthetic you want. In addition to reflecting light into the corridor, they can also give the impression of more space. 
To achieve the finest impact, place your mirrors approximately where they should go. The opposite of a window or door works best to give a sense of space.
Try Hooks To Create A WoW Factor
If hanging coats is necessary, pick hooks or shelves that complement your decor. It is best to use a classic garment stand or a natural beam with hooks. Go simple with stainless steel nails and no furniture for the corridor for a more neon glow, but add interest with carpets with intricate patterns.
Divide A Long Corridor Into Sections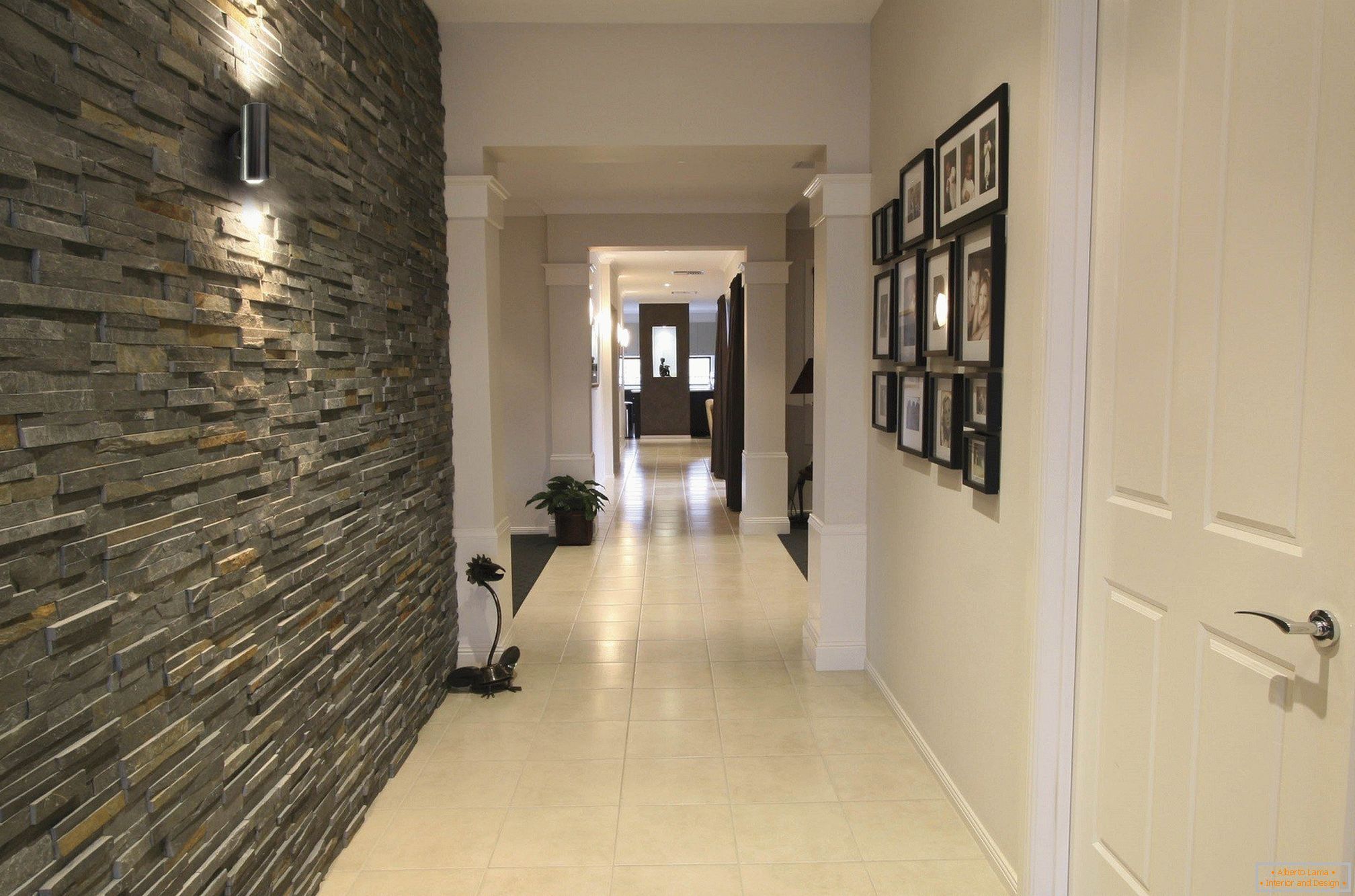 source: pinterest.com
If your hallway is exceptionally long, consider using different colors or patterns to divide the space into smaller chunks, and then connecting those regions with repeated design elements. When done properly, the effect may be very breathtaking!
The Magic Of Carpets
make sure your carpeting choices can handle your lifestyles and continue to look great, but the aesthetic benefits also come with the opportunity to add color, texture, and essential visual interest to either the entryway of your home or the living room.
You can choose from staircase carpets or runners with intricate patterns to upgrade your entryway. The room will appear larger if the carpet has stripes. To spice up the walkway, you may also try running.
You Should Not Ignore Flooring
You may improve the appearance of the lobby and corridors with wonderful flooring design ideas. You can go crazy with your revolutionary ideas as there won't be much furniture in this part of your house. 
You should give your floor's black and white pattern a try because it is very beautiful. You can choose ceramic tiles or give your decor a rich appeal by adding black and white marble. Stunning!
Place A Console Table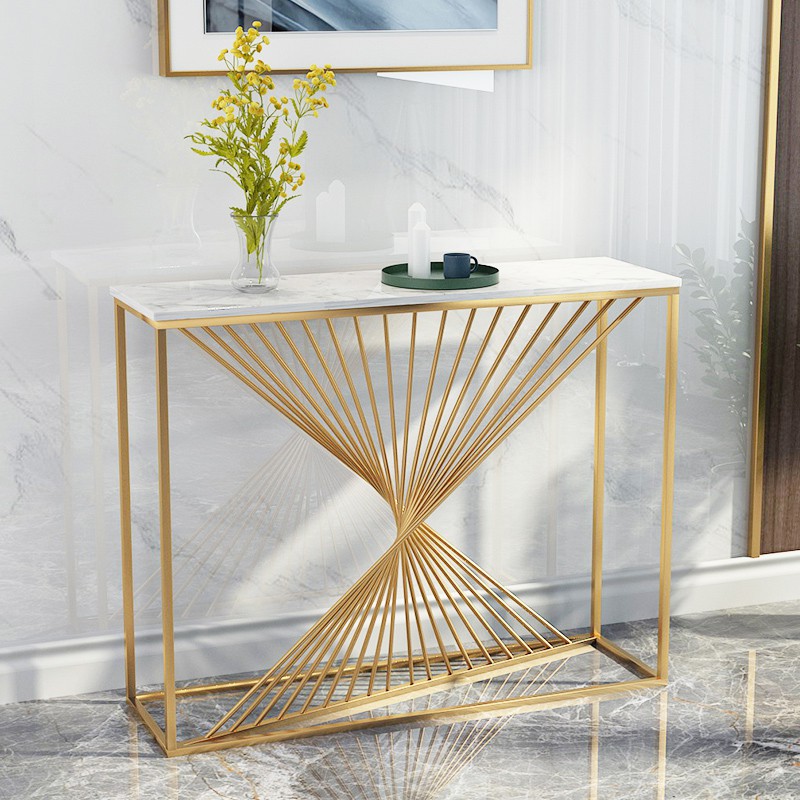 source: pinterest.com
A console table is a crucial piece of decor that can give any home personality and plenty of elegance. Furthermore, it has a versatile beauty that can easily be incorporated into a variety of spaces in the house.
It can serve as the modern desk in your home office, a calm table for all your tech under the TV, or even a home cafe with a few bar basics and accouterments.
Final Lookout
Corridors are transitional spaces that will change your mood and can make you feel happy and relaxed through the stuff you place there. The items you place in the transitional zones known as corridors can alter your mood and induce feelings of happiness and relaxation.
Select a style that complements the interior of your home, then begin adding the essential collections and furnishings to it.. May You Have A Happy Holiday Season!