Looking to spruce up your living spaces without breaking the bank? You're in luck! We've curated a collection of 15 captivating DIY home decor ideas that are not only friendly to your budget but also brimming with creativity.
From ingenious cheap home decor ideas to engaging diy crafts, we've got something for every room in your home. So, get ready to unleash your inner artist and transform your living spaces into stunning reflections of your style.
Are you ready? Grab your toolkit, prepare to embark on a thrifty adventure, and let these inspiring DIY ideas breathe new life into your home.
1. Repurposed Furniture
When it comes to DIY home decor on a budget, repurposing furniture is a game-changer. By giving new life to old or unused pieces, you can create unique and stylish items that perfectly fit your space.
Sand, paint, or add new hardware to transform an old dresser into a charming TV stand or repurpose wooden crates into rustic storage solutions. Repurposing furniture not only saves money but is a unique way to add a personal touch to your DIY decor.
2. Wall Art with a Twist:
Elevate your space with DIY projects by adding wall art with a twist. Frame colorful fabric remnants or arrange vintage plates for a unique touch.
You can add your family photos to the wall art. Get creative with diy home decor ideas by crafting your nostalgic corridor of memories. Moreover, experiment with different textures and sizes to make a statement in any room interior.
3. DIY Floating Shelves:
Elevate your space with stylish and practical DIY floating shelves, the perfect addition to your inexpensive home decor. Whether you opt for reclaimed wood or repurpose existing materials, these types of shelves offer a versatile and cost-effective solution for organizing and displaying your belongings.
Additionally, DIY floating shelves bring a touch of elegance and functionality to your bedrooms as well as kids' rooms by providing a platform for plants, books, and decorative items.
4. Hand-crafted Pillow Covers:
Handmade pillow coverings will accentuate the uniqueness of your diy room decor. Making your covers allows you to select the ideal fabric designs and colors for your room. Create bespoke pillow covers that highlight your style and improve the beauty of your space to let your creativity flourish.
5. Decorative Mason Jar
Incorporate Mason jars in your Diy home decor ideas if you have a tight budget. Paint them in vibrant hues, wrap them in twine, or add lace accents to create unique candle holders, flower vases, or storage containers. Repurpose mason jars into delightful and versatile decorative elements that add a touch of rustic charm to any room.
6. Upcycled Planters
Get crafty with DIY crafts by upcycling everyday items into stylish planters. Transform old tin cans, wine bottles, or even shoes into unique homes for your beloved plants. Not only does upcycling save money and reduce waste, but it also adds a creative and eco-friendly touch to your home decor.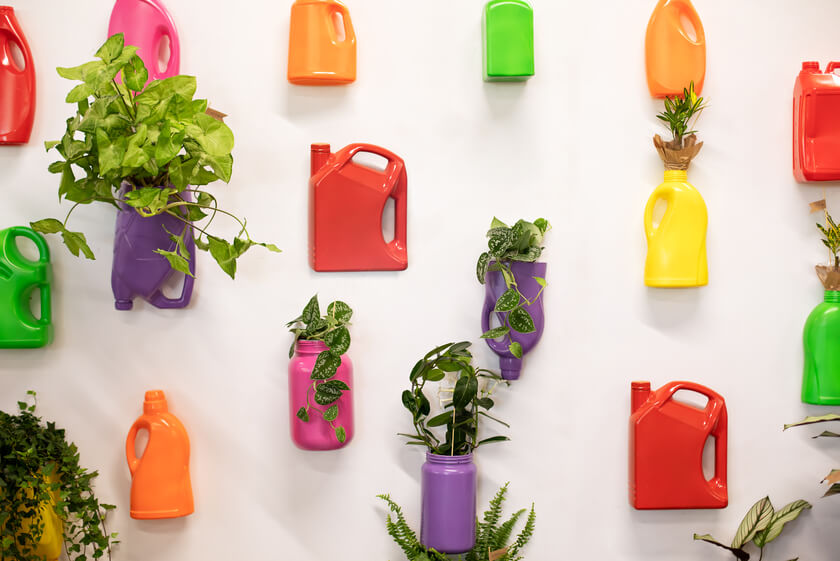 7. Customized Doormat
Welcome guests in style with these creative DIY ideas for customized doormats. Personalize a plain doormat with stencils and paint, or get playful with designs using fabric scraps or yarn. By adding a personal touch to your doormat, you can make a memorable first impression while expressing your unique personality and creativity. Let your front entrance shine with a custom doormat that reflects your style and sets the tone for your home.
8. DIY Window Treatments
When it comes to sprucing up your windows, don't underestimate the power of DIY projects. Get ready to unleash your creativity and transform your space with unique and budget-friendly window treatments. There are countless alternatives, from making your curtains out of cloth and hemming tape to recycling unexpected items like worn-out scarves or colorful washi tape.
9. Creative Storage Solutions
When it comes to tackling clutter and maximizing space, think outside the box with DIY home decor ideas on a budget. Embrace your creativity and discover innovative storage solutions that not only keep your belongings organized but also add a stylish touch to your space.
From repurposing old crates into rustic shelves to using hanging organizers or utilizing under-bed storage, these clever DIY projects prove that functional storage Solution can be both practical and visually appealing. Say goodbye to clutter and hello to a beautifully organized home with these creative storage solutions.
10. Statement Wall with Wallpaper
Unleash your creativity and enhance your DIY home decor with a captivating statement wall adorned with beautiful wallpaper. With adhesive and imagination, you can infuse your space with personal style, adding an artistic focal point that leaves a lasting impression.
Let wallpaper be your artistic tool as you embark on the exciting journey of creating a statement wall that truly reflects your unique taste and elevates the ambiance of your home.
Follow this guide to find out How to install Wallpaper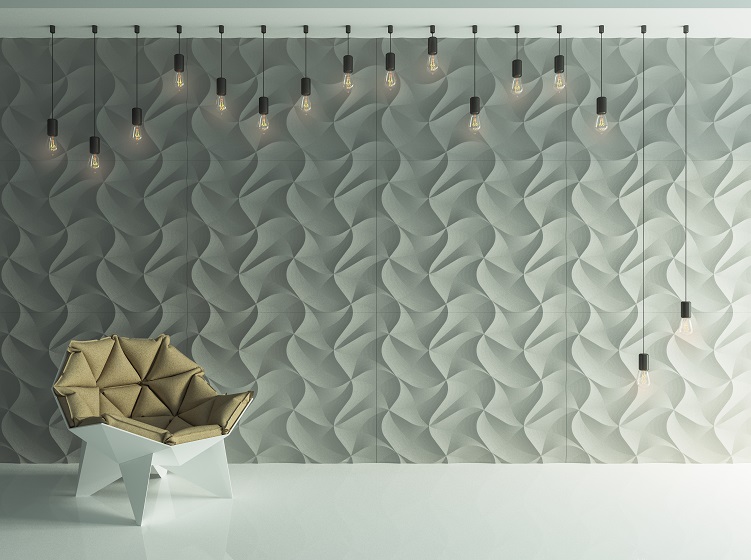 11. DIY Artwork
When it comes to DIY crafts, there's nothing quite as rewarding as creating your artwork. From painting abstract canvases to crafting intricate collages, DIY artwork allows you to make whatever you want. Transform your walls into personal galleries, filled with one-of-a-kind pieces that reflect your passion and artistic vision.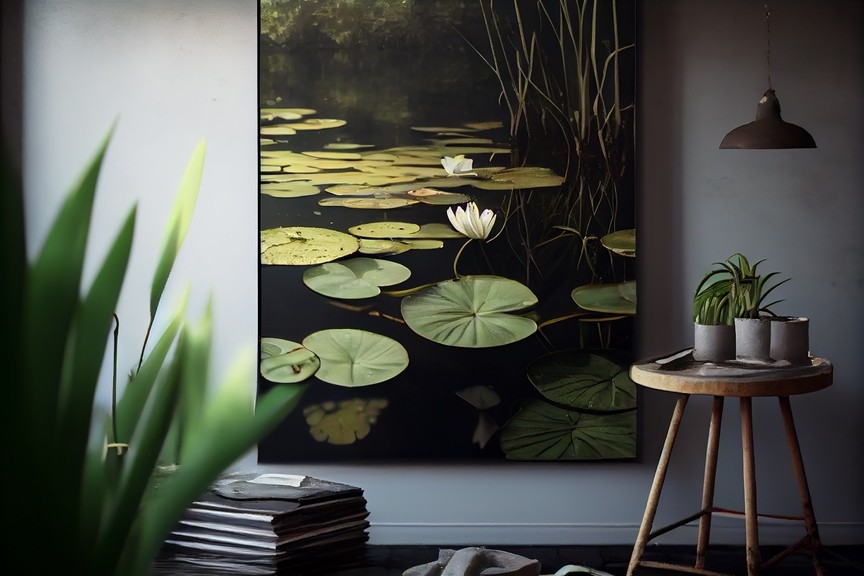 12. Thrift Store Finds
Uncover hidden treasures and create inexpensive home decor with thrift store finds. From vintage furniture to unique knick-knacks, thrift stores offer affordable and eclectic items that add charm to your space. Embrace the excitement of the hunt as you transform pre-loved treasures into curated pieces, giving your home a personalized touch without breaking the bank.
13. Handmade Wreaths
Engage in the hobby and use beautiful homemade wreaths to enhance your DIY room decor. These handcrafted objects, which range from colorful paper flowers to colorful seasonal greenery, provide a sense of beauty and coziness to any setting.
14. Fairy Lights
Create a magical atmosphere in your space with enchanting diy projects using fairy lights. Whether draped over a canopy bed, woven through a gallery wall, or placed inside glass jars, these twinkling lights add a whimsical and cozy touch. Let your imagination sparkle as you explore creative ways to incorporate fairy lights into your decor, transforming any room into a dreamy and inviting sanctuary.
15. Revamped Lampshades:
Inject new life into your lighting with inspiring diy ideas for revamped lampshades. From decoupage techniques to fabric coverings, transform ordinary lampshades into statement pieces that reflect your style and personality. Unleash your creativity and reimagine your lighting fixtures, adding a personalized touch to your space while illuminating it with a touch of DIY brilliance.
The Bottom Line
In conclusion, DIY home decor is the perfect avenue for budget-friendly creativity and self-expression. Let your creative juices flow and apply the DIY home decor ideas mentioned here.
You will never regret investing in classic decor pieces or investing your time into crafting diy projects. Turn your house into a captivating haven of beauty and inspiration. Get ready to craft a home that tells your story. Happy creating!