Christmas 2023 is on the way and we can't wait for much to celebrate it. The delight of life is intensified by festivals. In the western world, Christmas is the celebration that people look forward to the most all year. To commemorate the day that Lord Jesus was born, friends and families exchange presents and cards. Holiday decorations are an essential component of any Christmas celebration, and people travel from all over the world to take part.
However, did you know that the decorations we use for Christmas celebrations are harmful to the environment and biological diversity? The majority of decorative goods are either composed of plastic or other thrown-away materials. If you care about the environment and the wildlife in your area, consider using eco-friendly Christmas decor in 2023.
Christmas 2023 Is On The Way; Start Preparations
Every year you make a list of decor items that you must have in your kit for Christmas decoration. Moreover, you must have guest lists and gift ideas. This time you can try something exciting and beneficial for mother nature. This will give you a sense of satisfaction and joy in making something on your own. So let's check out the Christmas decoration Checklist.
Christmas Decoration Checklist :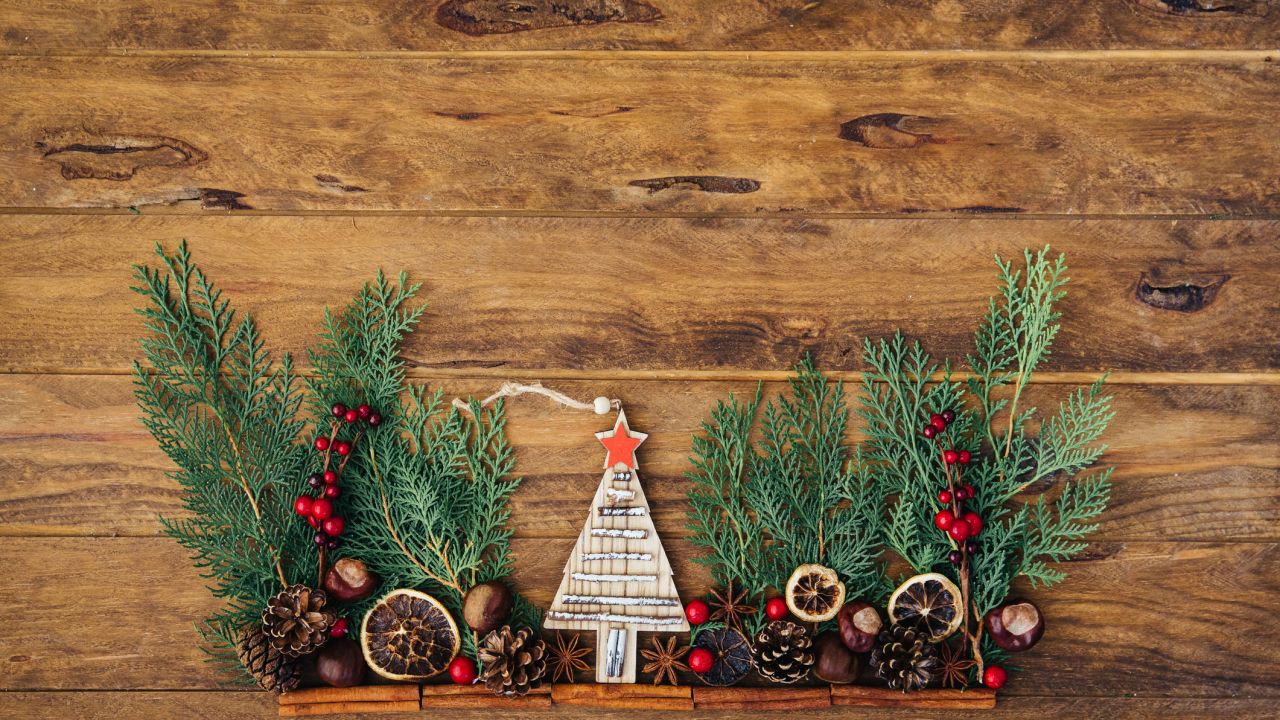 source: homedesign99.com
Christmas Tree

Tree Topper

Tassels And Ornaments

Reindeer

Stockings and hooks

Christmas Wreath

Santa Claus

Nativity Scene

Tinsels and garlands

Scented Candles

Holiday linens
Eco-Friendly Christmas Decor Ideas
Take inspiration from these unique and festive decorating ideas for large and tiny rooms to put every inch of your home in the holiday spirit. There are 5 Eco-friendly Christmas decor ideas on this list, so whether you like traditional decorations or something sustainable and more unconventional, we're confident you'll find something you want to copy.
Eco-friendly Christmas Tree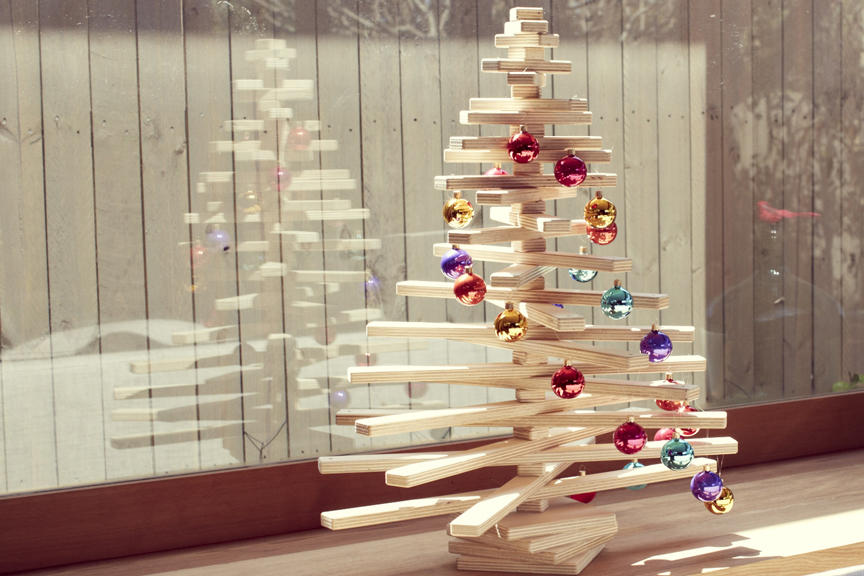 source: pinterest.com
Waste materials can be found in every home, including cardboard boxes and timber planks used for packaging. Cut the shape of a tree out of a used cardboard box. Since they are necessary for packaging, you can readily find them if you order goods online. Additionally, you may disassemble the cardboard tree and reuse it the following year.
Have you ever thought that egg cartons can be used as a decorative material? Yes, you have read it right. Try this decoration hack for Christmas 2023. To make a lovely recycled, zero-waste tree, carefully paint these egg cartons in various tones of green, and then sew, staple, or glue them together. However, if you do not have these waste materials at home, you can find tree branches in your backyard and make a tree from them.
DIY Wrapping Paper For Gifts
Print old newspapers using twine, paints, and sprigs of holly. You can add stamps of veggies like okra and potatoes to add some creativity. The greatest way to express your creativity with present packaging is to use biodegradable wrapping paper. Using vegetable stamps, you may create a variety of patterns on the present wrappers. Your relatives and friends will without a doubt enjoy the gifts you provide them. You will reduce 
Eco-Friendly Wreaths For Christmas 2023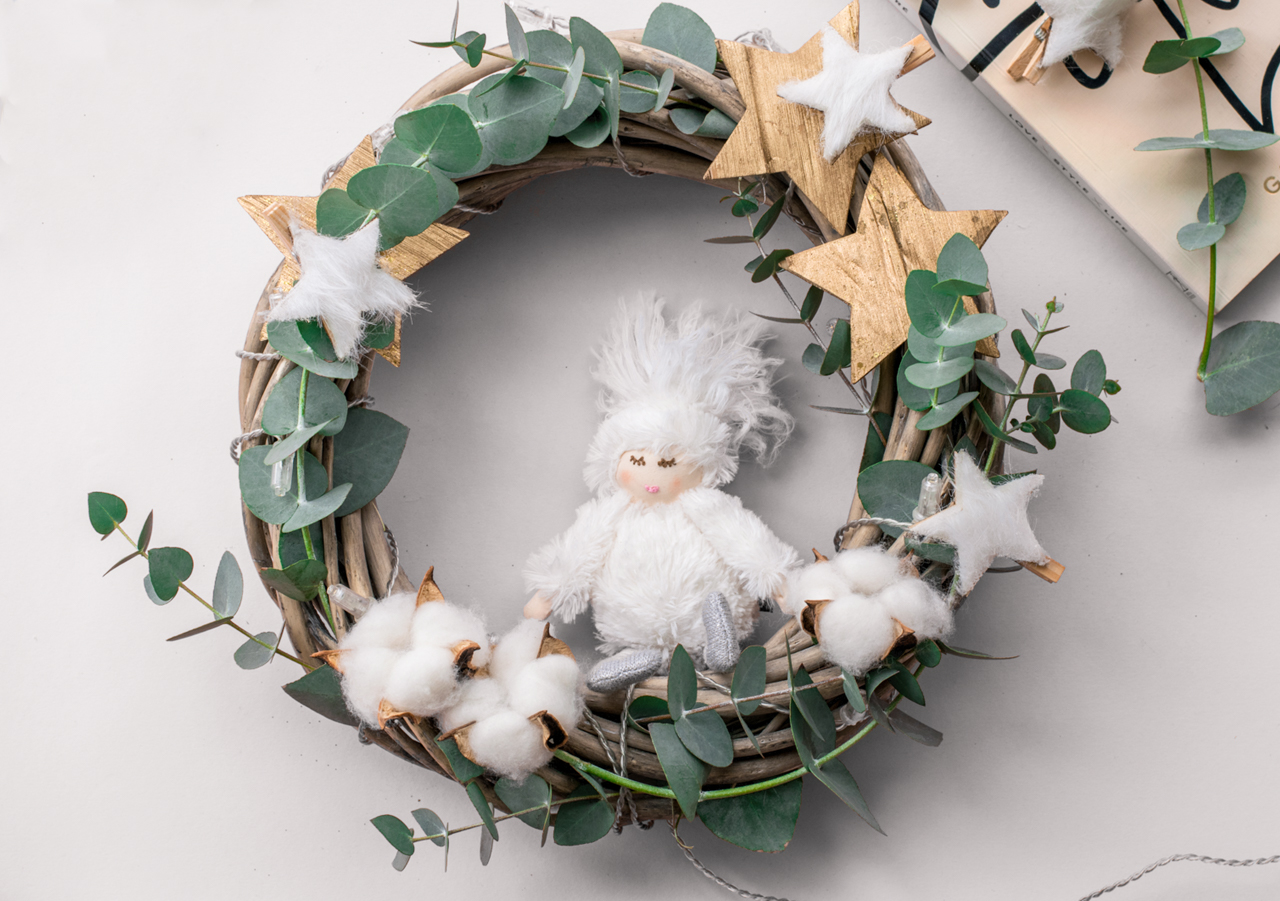 source: pinterest.com
By gathering your own foliage, you can bring the scent of the forest right to your front door. To create a wonderfully fragrant and joyful atmosphere, incorporate eucalyptus, fir, and holly in addition to the colors and textures that work best for your home. Interestingly, you can also make a wreath with edible items. 
Utilize the ingredients in your herb garden to create a delightful and aromatic wreath. Combine bay leaf branches, lavender, rosemary, and any other herbs you prefer in a weave. Red chiles and garlic bulbs can be used to add color and texture. It will be a unique piece among all other eco-friendly Christmas decor.
Tree Ornaments For Christmas 2023
Utilizing objects you'll find laying around your house and garage, you may decorate your tree in various ways using recycled and upcycled materials. If you or a family member enjoys doing puzzles, you undoubtedly have a lot of puzzle boxes with one or two missing parts. Make beautiful snowflakes out of the remaining materials to put them to good use.
Use twigs, pine needles, berries, antique buttons, and ribbons that you've collected… creating them as distinct and individual as actual snowflakes!
Christmas Decoration Garlands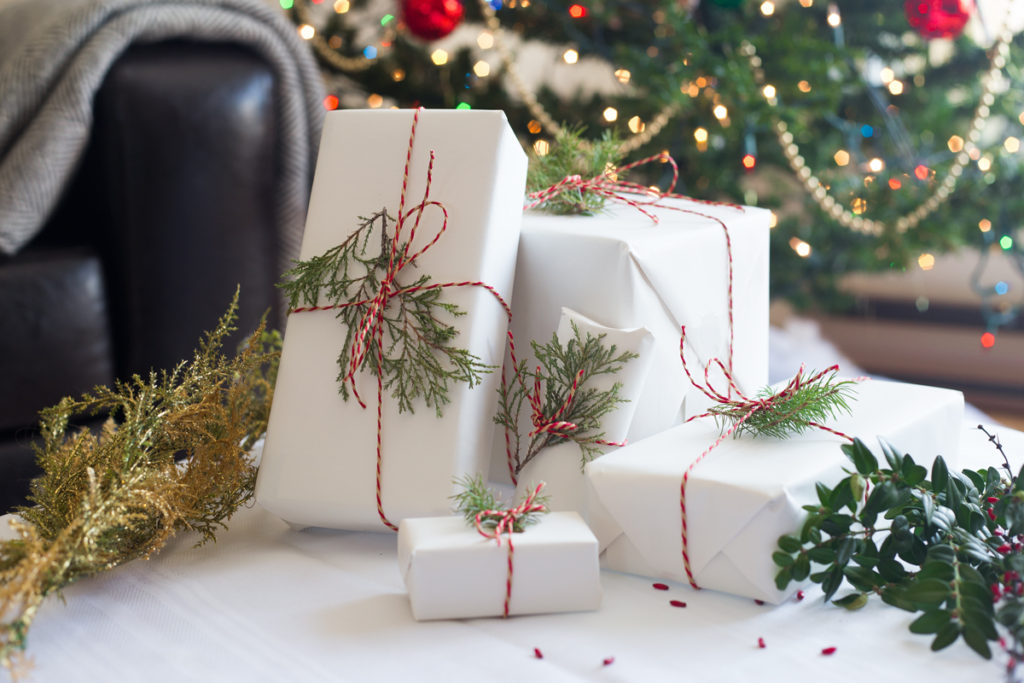 source: pinterest.com
Without a festive garland adorning it, what staircase or mantel would Christmas complete? Acorn caps are filled with homemade apple cinnamon dough, then strung together with orange slices to make a delectable hanging decoration known as a "cinnamon orange garland." Old gift bags for the holidays can be cut into circles and strung together. It will function as decor for New Year's Eve as well.
Conclusion
Use these creative and festive decoration suggestions for large and small spaces as a starting point to deck your home out for the holidays. This collection of five eco-friendly Christmas decor ideas has something for everyone, whether you want classic ornaments or something more creative and sustainable.