It's important to cherish the beautiful world that we live in. Because let's admit it: We'll not have a healthy society if we don't maintain the environment and keep destroying it. There's nothing constant in life, not even the beauty of the environment. But as said, acts define our future. Therefore, with a few changes in our lifestyle, we can transform the degrading atmosphere into a magnificent ecosystem.
Youth is the backbone of the entire world!
source: voicesofyouth.com
The population of youth grew by 139 million between 1997 to 2017 – and it clearly shows the impact of youth on the environment. Now, imagine the kind of positive whirlwind we can create if we all take the necessary steps towards an environment-friendly future unanimously.
But before we begin, let us first discuss what environmentally-friendly means:
Environmentally-friendly or Eco- friendly is the term refer to goods and services, laws, guidelines and policies which are not harmful to the environment or not having a bad effect on the environment.
5 tiny little ways to give back to society
We've found 5 great eco-friendly items that you can keep in your college bags that will save your money as well as our beloved planet.
Say Yes to Reusable Bottles
source: wsj.com
Water bottles belong to the 'necessary' item list for college, so why not carry a bottle that is environment-friendly as well? Switching from plastic bottles to eco-friendly bottles will also cost you less money, which will help you save some extra dollars for weekend ice-cream! In fact, in the near future, you will not find any plastic bottles at your eye length because of the widely raising plastic ban in most of the countries. So, the next time you go shopping for college, pick a water bottle that serves good to our mother earth.
Discontinue regular school supplies with Eco-friendly items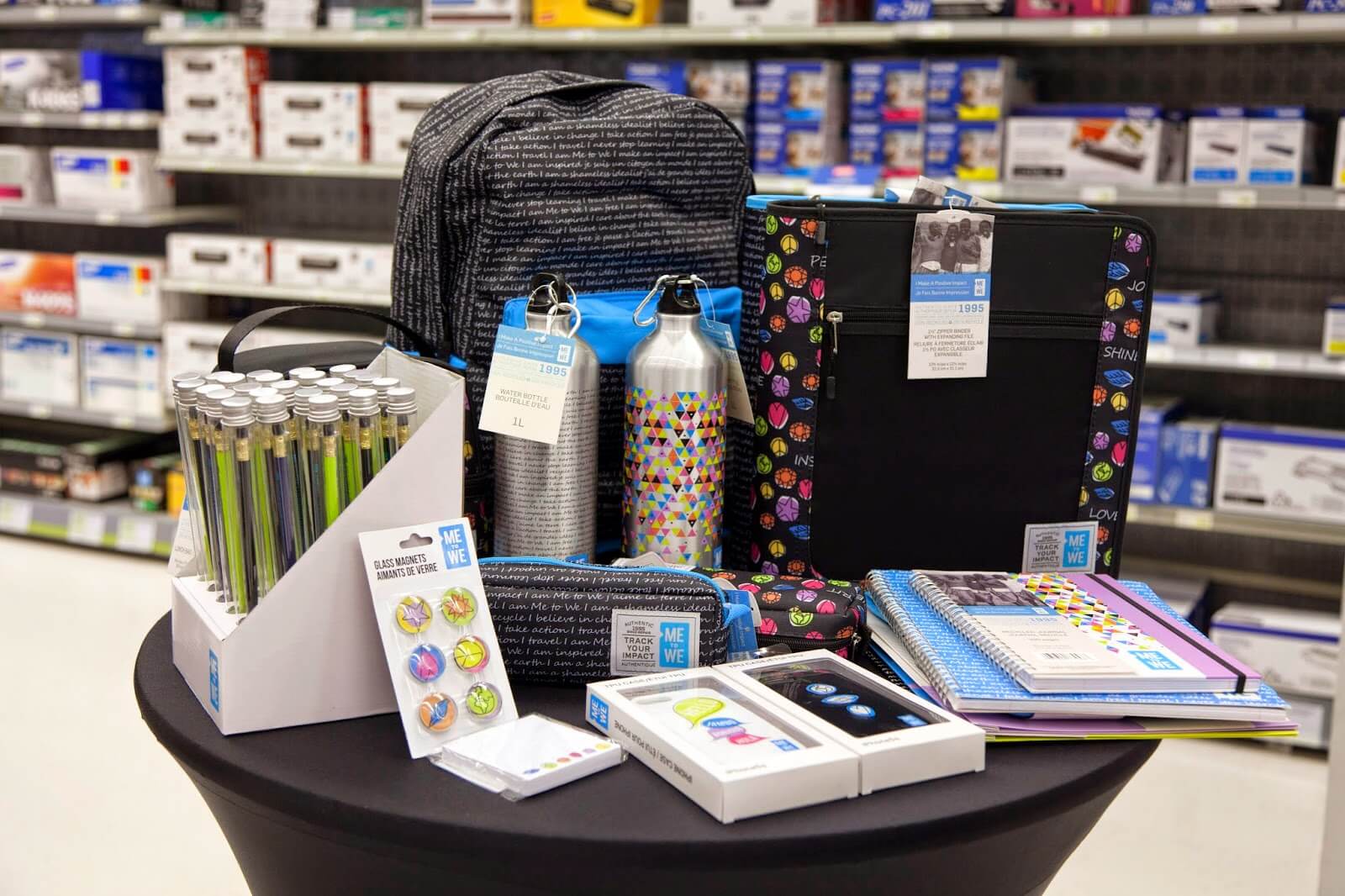 source: spokesmama.com
There are many constituents in standard school supplies which are harmful to the surroundings. Now since people are more educated about the worsening conditions of the environment, many companies manufacturing eco-friendly alternatives. From crayons and staplers to papers and pens, you can find all these products with eco-friendly options – you just need to do some research.
Walk to college instead of taking your private cars
source: pugetsoundbikeshare.org
All of us know how the gas generated from automobiles is a poison for our environment. In order to contribute your bit, you can either walk or cycle until your college, if it's nearby. If not, then you can opt for a carpool or public transport instead of driving your own vehicle. Apart from this, there are many other benefits of walking or cycling every day to your college. For instance, you save your money on gas, help your surroundings to have a more sustainable life as there will be less carbon emissions and lead a healthier life.
Download an Environment-friendly app!
source: forbes.com
In the 21st century where everything is tech-enabled, how can you not expect environmentalism in the list? You can find an amazing number of applications on your phone that will encourage you on the journey to save mother Earth. These apps make us aware of the eco- friendly products through posts or articles posted by them. It also includes tips and newsfeed to guide you further. In fact, few applications act as a carbon footprint calculation, which usually tracks and reduce the environmental impact.
Pick eco-friendly food choices
source: verywellfit.com
Did you know you can contribute to the ecosystem simply by picking eating healthy? (Not to mention, these healthy food choices save you more than the environment!) There are a lot of sustainable food items available to consume in daily life. Cut-off on your meat intake and include more leafy greens. It's time to switch the snack break with flavored Nespresso coffee pods!
Wrapping up!
These tips are very easy to execute, provided you have the desired will and motivation to save your environment at Live Enhanced. This will not only help you in saving money but also decrease the waste that is created. Simply put, it will ensure a brighter future for everyone.
Remember, before everything you are a citizen of the world and you must take care of the environment that has given you land to live, air to breathe and water to drink.