The only proper relaxation which we get in the whole day is the time when we sleep, it's a time when we want to forget all our worries and we do forget those kinds of stuff too. No doubt sleep is important, but can we sleep anywhere in any place? The answer can be yes for some people but the majority of people will not agree to it, they will definitely say that they require a proper bed and a pillow along with a blanket to sleep properly. And we can surely consider it to be the most precise and perfect way of sleeping too.
Bloodstain Pillow
Bloodstain pillows are very famous these days. When you are deep in sleep you won't find it quirky enough. But if someone photographs you during your sleep, you will get the real reason to worry. It will look as if you are hurt and fell into a puddle of blood. It may look quirky, odd and disturbing to some people, but the pillow design is actually interesting and funky!
source: pinterest.com
Firstly, Bloodstain Pillow, this pillow design is very intimidating and attractive as well. At first look, you can definitely confuse it with real bloodstain so it is a bit scary too. The most useful thing about this pillow is that you can use this anywhere if you want a power nap near your workplace you can surely use it because it takes a small space.
Boyfriend Pillow
Do you miss someone beside you? Are you very much single on this Valentine's Day? Are you in a long-distance relationship? If the answers are Yes, then we have the perfect pillow for you; the Boyfriend pillow. There's half of a shirt and one hand in this comfortable pillow. So when you sleep on it, you can cuddle and hug it.
source: depop.com
Second is Boyfriend Pillow, it can be sarcastic in some way because of its name and the way it is made but it is made just to give you a comfortable sleep. If you are away from your home and you are bit homesick you can definitely hug it and sleep and you'll get a feeling that somebody is hugging you too.
Denim Jeans Pocket Pillow
Who doesn't love Denim? It was in fashion and it will always be in fashion for all the enthusiasts. So if you have a habit of sleeping with your small stuff like pens, pencils, tv remote; then this fancy pillow has pockets for you to store those small things and at the same time, you can sleep on it as well.
source: pinterest.com
The third is Denim Jeans Pocket Pillow, Denim always in fashion, whether it is related to our fashion or our other day to day stuff, Denim does help us. If you have a sofa and you want some cushions you can surely go for this design where you can get a denim pocket in the pillow to keep your important stuff like your specs, pens, small book, etc. and at the same time, it looks stylish too.
Dictionary Desk Pillow
So creative people sometimes do not sleep on their couch or bed. They keep working late at night and hence sleep on the desk only. For those workaholic creative bugs, we have a perfect pillow. The dictionary desk pillow is there for these creative heads. Just grab the pillow and sleep on the desk only.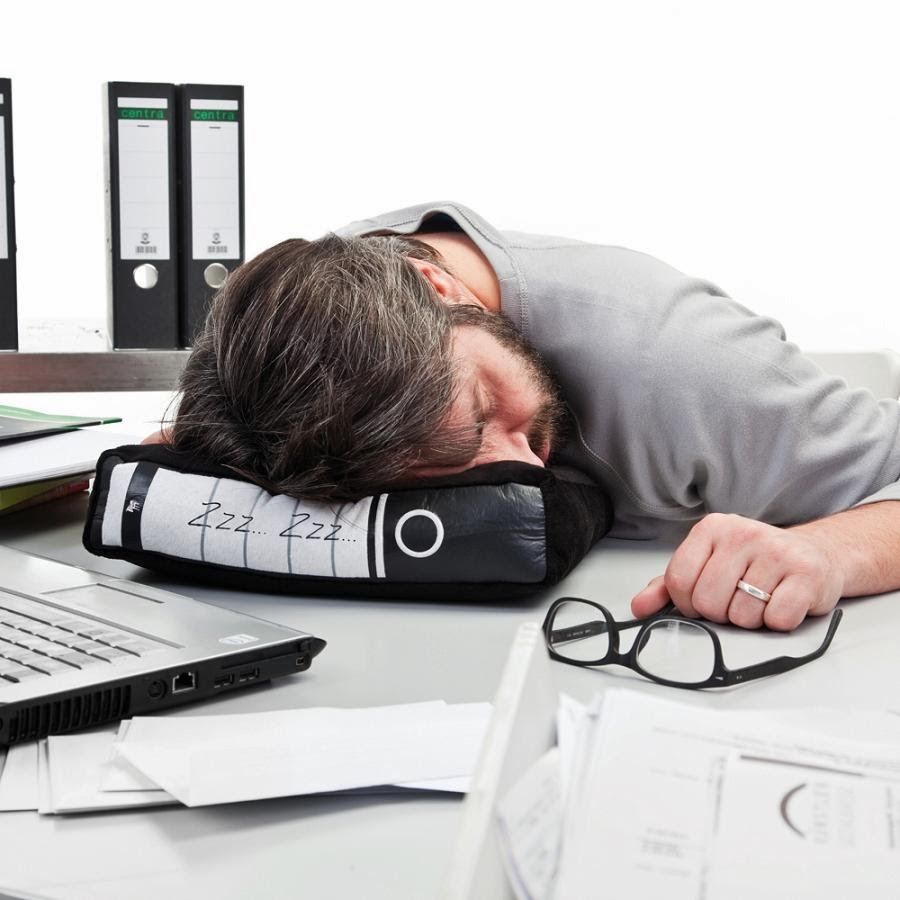 source: pinterest.com
Dog Print Throw Pillow
Do you love your pet a lot? Do you live away from your home and miss your dog everyday? For you, we have the perfect hugging pillow. Get yourself a dog printed pillow. So next time when you sleep hugging this funky pillow, you will feel your own pet; we promise.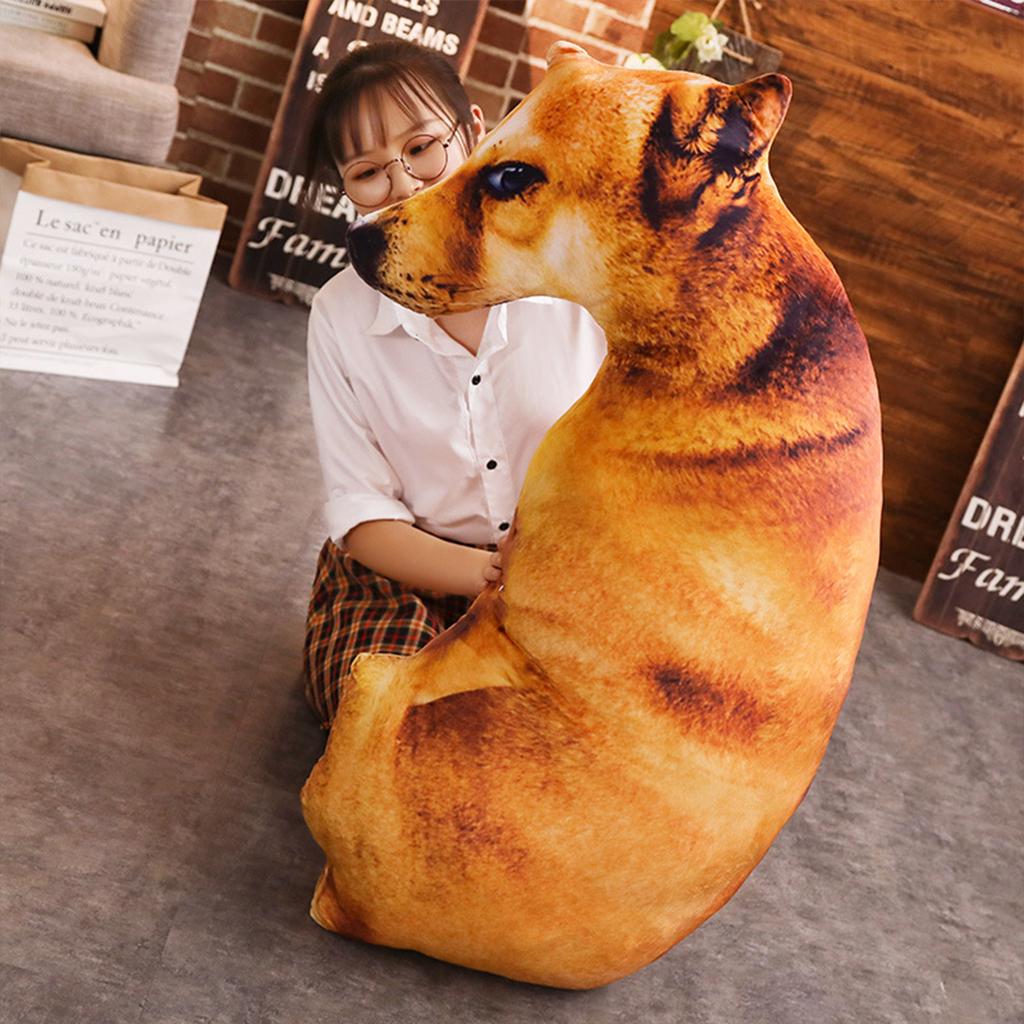 source: dhresource.com
Some more funky pillow designs can be Dog print Throw pillow, if you love a dog and want everything which makes you remember of your dog then you can have this pillow on your bed or even in your living room. It will look as perfect as your dog whom you might miss.
Mr. Robot Pillow
Does your kid love robots? Well, most of the grown-up kids love robots a lot. We as grown-up people also love Mr. Robot. Hence you can get yourself a Mr. Robot pillow if you love it. You can buy one for your kid as well. For kids, they have a smaller size. It looks absolutely astounding.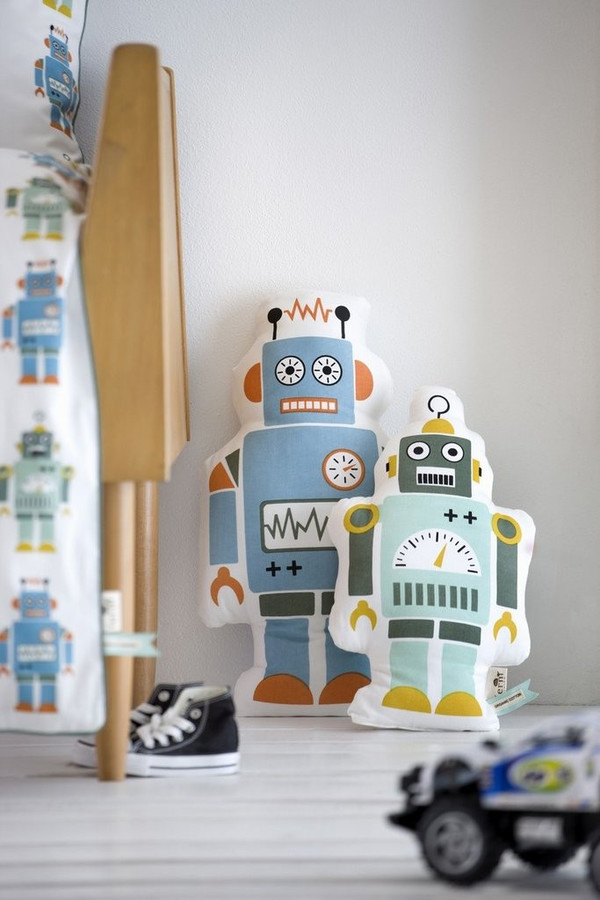 source: garmentory.com
My Side Your Side Pillow
A couple always fights for the perfect side of the bed. This is kind of nice and filled with love. So here's we have a wonderful solution for you two. Let your pillow decide, which side is yours! This wonderfully crafted 'my side' 'your side' pillow is just the perfect thing one can get. Gift your better half this set and she will be very happy.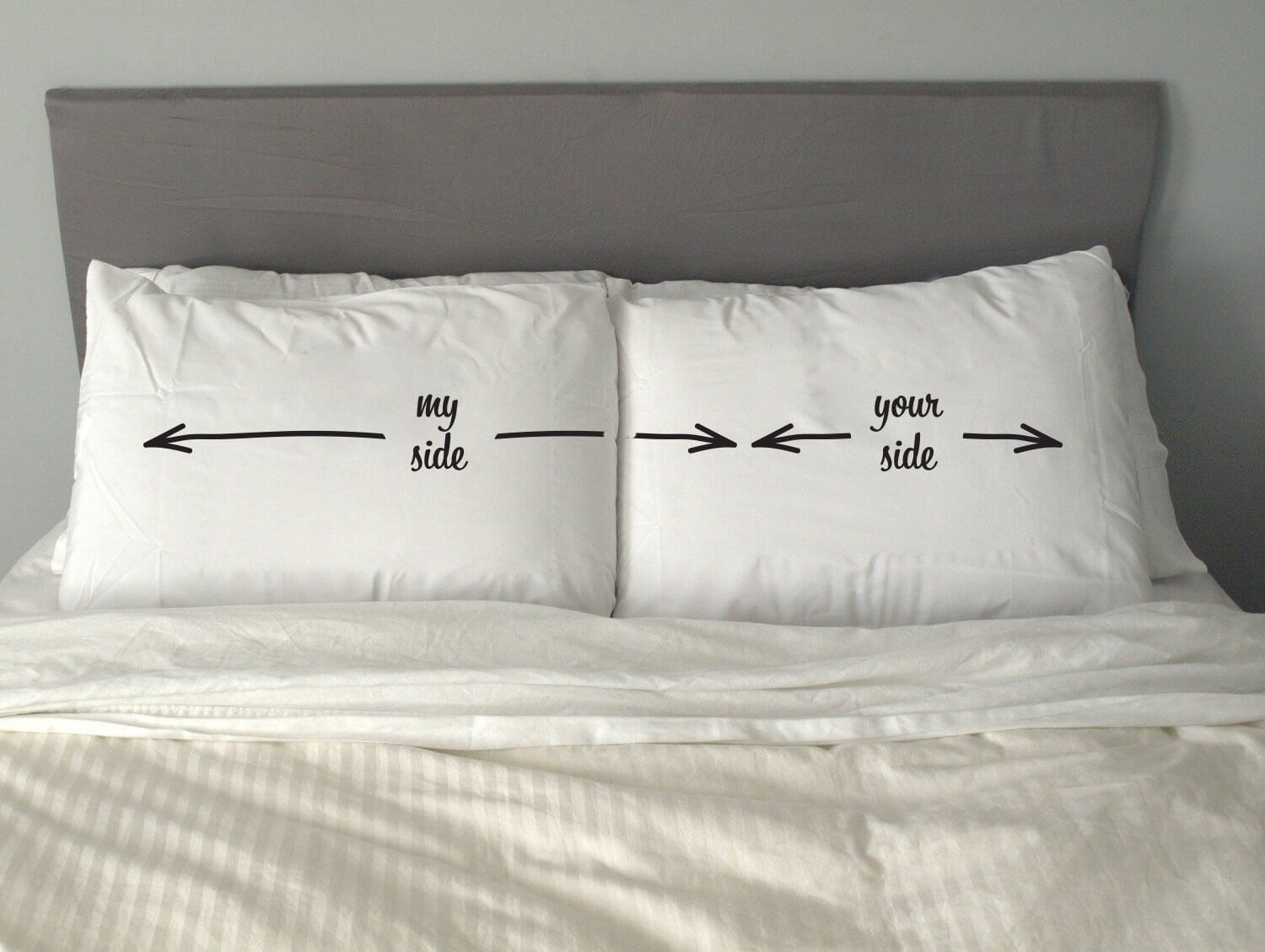 source: amazone.com
Next is My side Your side pillow, if you are living with your partner and you love your side and don't want to change the side ever then you try this pillow idea. This will never create any confusion and your partner will be also obliged to follow the instruction as well.
NotKnot Pillow
Some people love to watch movies on their couch. While watching the movie, they require a comfy pillow to grab. So next time you call your friends over a movie night, we have a perfect pillow for you all. Go and get some not knot pillows and you will love the design and the texture as well.
source: NotKnot Pillow
Ostrich Nap Pillow
Ostrich nap pillow is one of the quirkiest ones on this list. It has a hole for your nose and two holes on either side of the head for you to tug your hands in. When Ostrich sleep, they generally tug their heads down into their feather. So the concept is taken here. You will sleep tugging your head inside the pillow only and your nose will be out so that you can still breathe! 
source: ankaka.com
Petit Beurre Pillow by Maxi Glob
We all love donuts. So what if you get some pillows that look the same as donuts?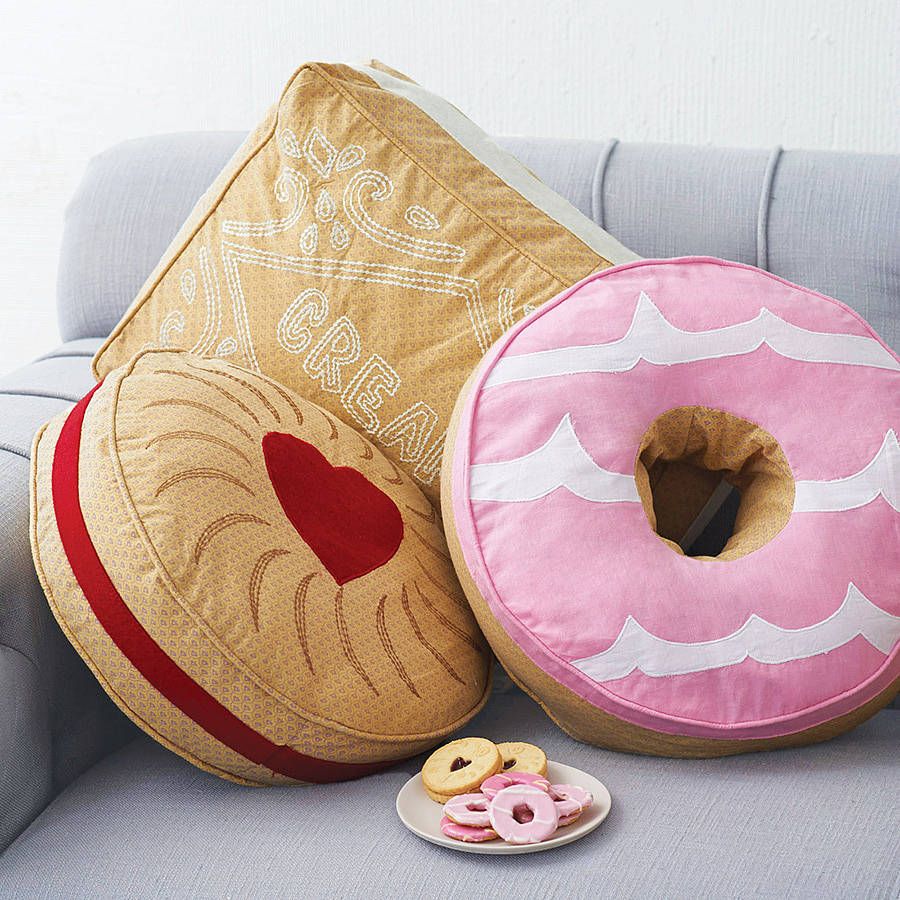 source: pinterest.com
Another can be Petit Beurre Pillow, these are small pillows which look like donuts and cakes, if you are a foodie then this pillow idea will be the best which will make you feel that you are always around food.
Pillow Fight Gear
 Who doesn't love pillow fighting? Next place we have the perfect set of funky & fancy pillow fighting gadgets including a sword made out of the pillow and a machete too!
source: pinterest.com
The next idea can be Pillow Fight Gear, if you are married and you have kids then this pillow idea would be the most perfect because of this look like different weapons or gears from which your kids can pillow fight and enjoy as well. 
Pillow Made by Matthew Borgatti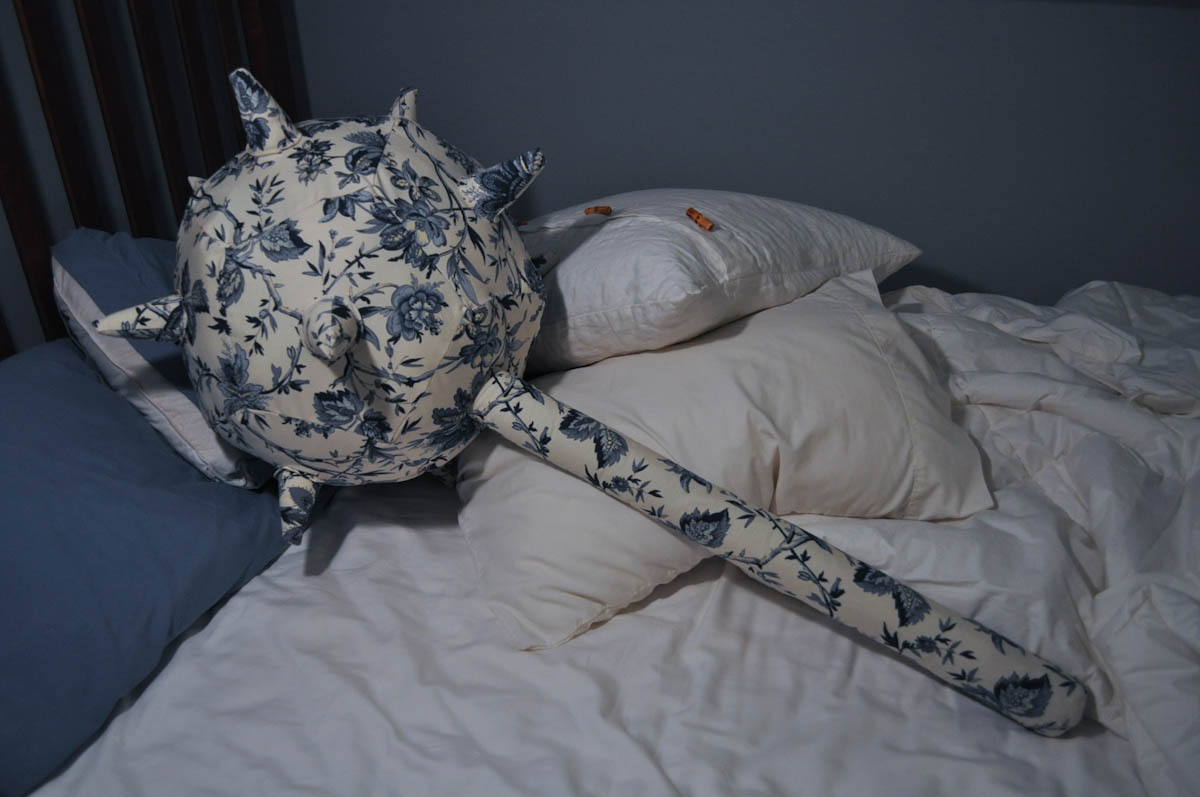 source: har.ms
Retro TV Pillow
The TV pillow looks absolutely perfect for the couch potatoes. It also has a separate pocket for the remote
source: pinterest.com
Now if we keep bed and blanket aside for some time, there is so much to talk about pillows only. We all have a creative and passionate mind that gets suppressed as time passes but we can keep that part of mind by thinking of something funky and nice.
Salmon Nigiri Pillow
source: etsystatic.com
If you get to know about some funky pillow designs which you can corporate in your bedroom theme then it would be the nicest thing you'll get when you are about to sleep. Isn't it? So we are going to discuss some of the ideas related to pillow designs which can be used in your bed as well as in your living area or sofas also. 
Vintage Amica Eyelux Camera Canvas Printed Pillow
source: pinterest.com
We hope you gathered many beneficial and beautiful information about pillow designs at live enhanced and we really hope that you'll definitely inculcate these ideas in your bedroom and your living area as well.