Introduction
Technology has evolved at a breakneck pace. We're witnessing breakthroughs that were formerly impossible. The Metaverse, a unique, immersive virtual environment that is swiftly spreading over the internet, is another one of those advancements for many people.
Metaverse permeated the internet as virtual reality (VR) and augmented reality (AR) became more popular. 
If you want to be more prepared for the future, you should study more about metaverse marketing. Businesses who jump into virtual marketing today will have an advantage over their competition tomorrow.
Live Enhanced explores metaverse marketing in-depth to help you better understand the most important potential in the virtual reality field.
Let's understand what Metaverse is?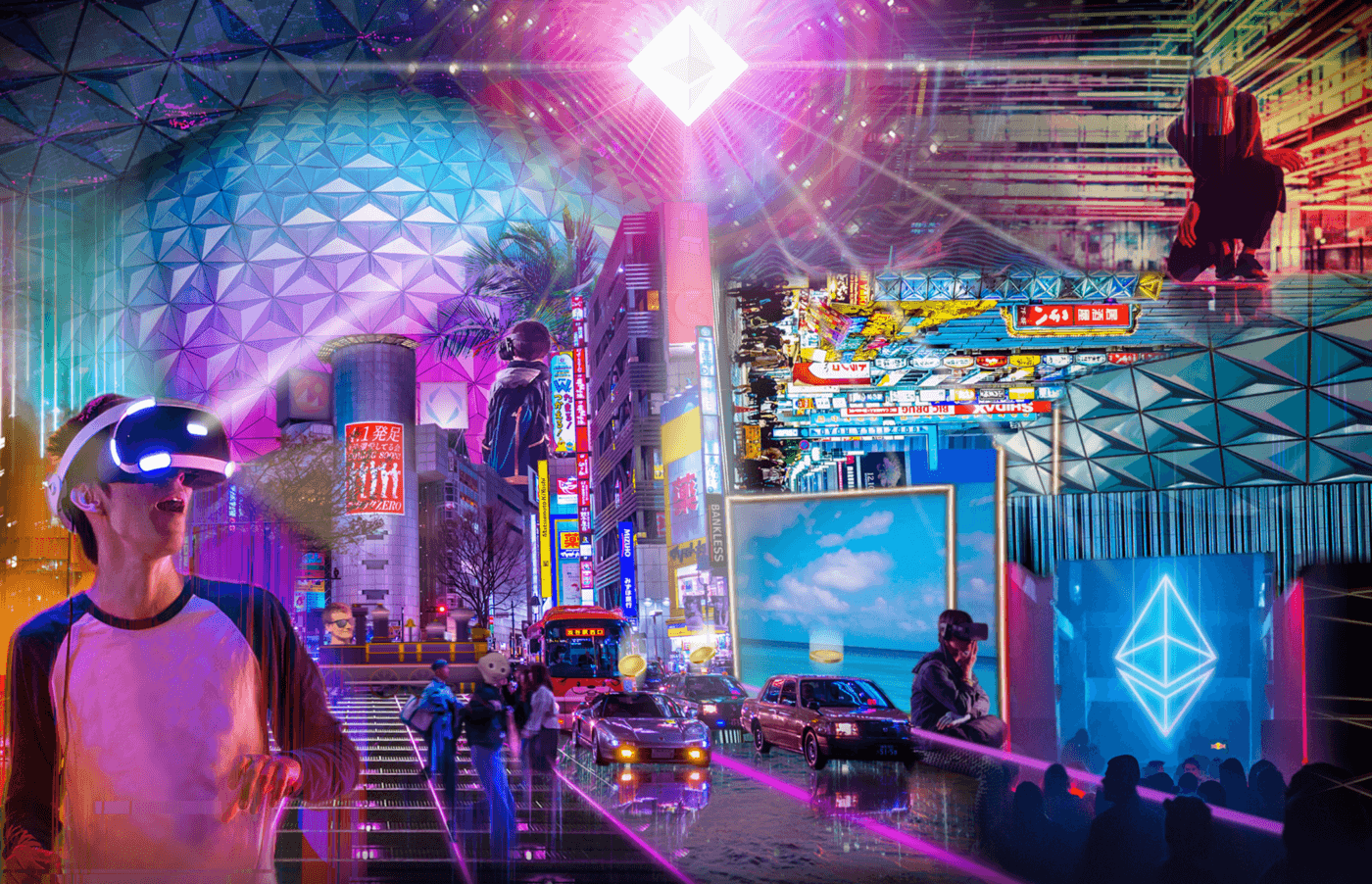 source: medium.com
Imagine being able to enter a virtual environment where you can build a whole planet while carrying your real-world experiences with you.
Virtual avatars portray users in the Metaverse, a shared virtual area. These virtual worlds keep expanding and flourishing as a result of user choices and interactions. In this way, it resembles the real world in the sense that it has no "end." It's simply a universe that continues to grow as more people join.
The Metaverse is flourishing in the digital space, and it will become a must for all brands in the next years. Brands will be able to approach, engage, and nurture customers more easily thanks to metaverse marketing.
Marketing in the Metaverse – here's how it will help your business?
Experts in the field of digital marketing must be kept up to date on the most recent innovations that are most inclined to influence and affect plans.
The Metaverse and its impact on marketing is one such development. Metaverse is more than a trend; it has the potential to alter the marketing industry. It's here to stay, and marketers should start looking into different methods to use it in their marketing plans.
When it comes to harnessing the power of the Metaverse in your marketing strategy, here are some strategies to consider:
Virtual advertising 
source: hellofuture.orange.com
In the Metaverse, you can sell virtual advertising. Since Metaverse is engaging and comprehensive by nature, it's ideal to capitalize on this by providing a similarly immersive experience with your commercials and marketing efforts. 
Instead of merely posting advertising, offer branded installations and activities users may interact with.
Early adopters have provided consumers with interactive experiences such as a Lil Nås X performance in Roblox, Gucci Garden experience trips, and Warner Bros.' virtual depiction of the Washington Heights area. 
Partnerships with the Roblox metaverse and other Metaverse have recently shown additional revenue sources for companies.
Effective social media marketing  
Although some aspects of the Metaverse are currently undergoing rapid growth, the Social Media industry's prospects remain untapped.
Nevertheless, one thing is certain: profile pictures will no longer be static. Unique live avatars that reflect us will take their place.
Another forecast is that these avatars will be global and accessible across all platforms, with only one login required. Instead of browsing endlessly through feeds, the meta verse's social media interaction will be more like a stroll around the park, with engaging and flawless cross-platform posts.
These engaging experiences will change the way people use social media. And social media's increased involvement for brands would be beneficial.
Virtual representation of their stuff. 
source: theconversation.com
The pandemic has hastened several trends. For example, collecting limited-edition things and alternative assets has become a popular internet pastime. People can simply gather and display their accessories and stuff in the metaverse realm to represent themselves.
This is why Roblox has been pleading with its business partners for branded items and virtual fashion to be available on the Metaverse. It's also a simple approach to launch complete collections and explore new marketing concepts.'
Brands are being encouraged by Roblox to think beyond the box and create digital representations of their products. 
Improving user involvement in marketing is essential for establishing authority in any field. Metaverse marketing is a simple approach to trying out new designs and custom-made merchandise.
Offers you the chance to explore. 
Marketers are living in an exciting moment. The Metaverse serves as a set of guiding principles that can help marketers figure out what strategies and approaches will be going to work best for them. 
The Metaverse is still a relatively new platform with a lot of space for exploration. Best practices are yet to be completely established, and paradigms have yet to be fully developed. 
It provides marketers a lot of freedom to explore new things and be unique in their approaches. After comprehensive exploration, they will choose what is truly working for them! 
Help you connect with your community.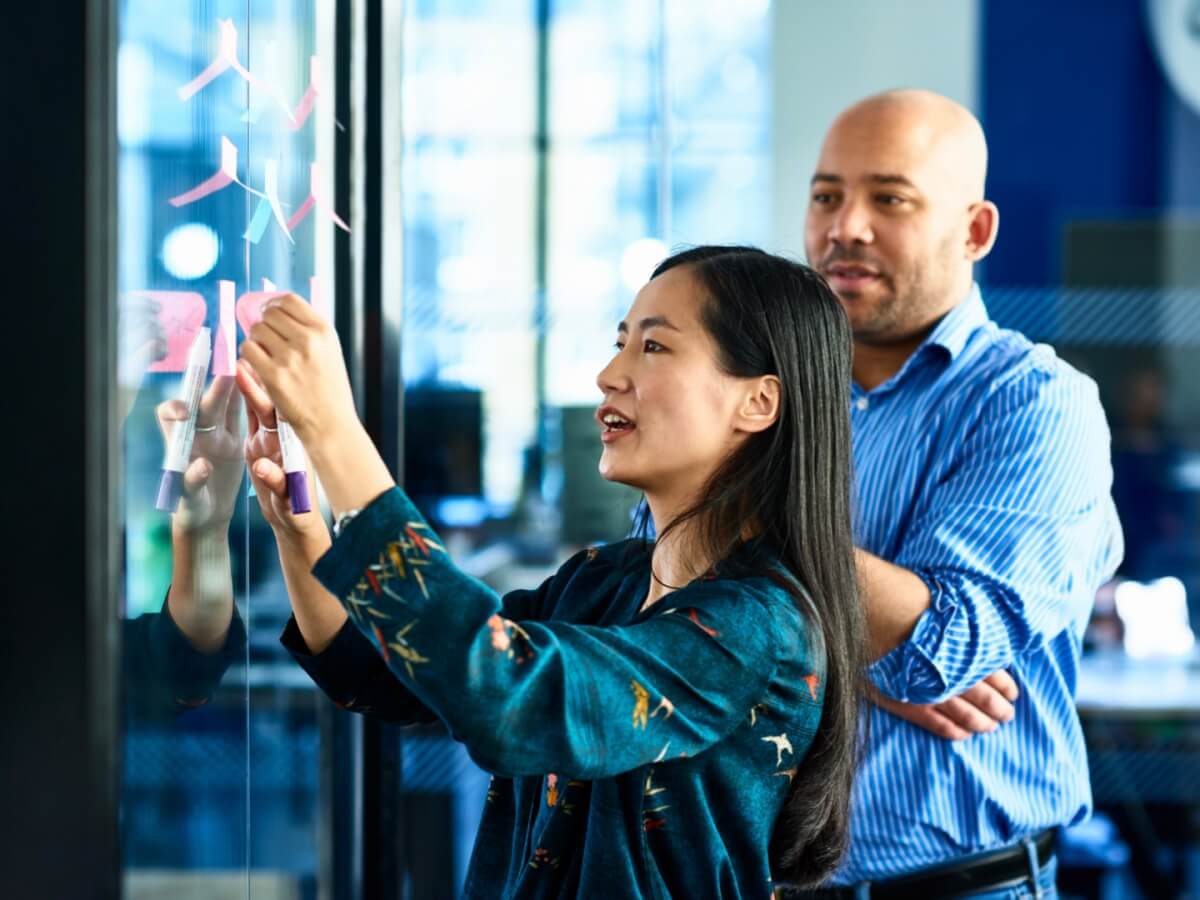 source: about.fb.com
People, on the whole, dislike aggressive commercials and prefer clever ones that solve their problems in some way.
As businesses try to break into the Metaverse, it's critical that they don't offend those who are already there. You'll also need the favorable feedback of these users because you'll be marketing to them.
Remember that you can't simply enter a new environment without considering the new layout. Community members become key aspects of implementing your campaigns since user-generated material is important.
And Metaverse will assist you in engaging with that community and publishing content that is relevant to their expectations.
Tips to kick-off metaverse marketing – 
Most firms that have incorporated Metaverse into their marketing plan have already witnessed massive growth.
The Metaverse is a fusion of the digital and physical worlds that enables businesses to reach a larger audience with their marketing messages.
There are some of the most innovative ways for marketers to employ virtual reality and augmented reality, and public relations in metaverse marketing.
Check out some of the tips below – 
source: pinterest.com
Concentrate on leveraging AR to create some of your content.
To organize and participate in events, use platforms like Facebook Horizon and Alt space.
Set up a Google Alert to keep track of the metaverse term and continue to educate yourself on how to make your business fit into this trend.
Collaborate with existing digital influencers and artists.
Interact more often with researchers, journalists, and reporters who are talking about VR/AR and the metaverse movement.
Wrapping up! 
source: wp.com
Marketing experts should be aware that the potential of metaverse marketing is now. It is now possible to build a virtual being and turn them into your brand's new influencer.
Virtual people are becoming a more important part of people's daily lives, particularly among millennials.
With Metaverse, marketing will undoubtedly take on a new shape, poised for steady, with audiences eager to take on new challenges and discover new realms.
I hope that this post has guided you about metaverse marketing and how it may help you market your company and reach your target audience.