Father's Day is a time to honor and appreciate the incredible fathers who have made a profound impact on our lives. However, when geographical distances come into play, it can be disheartening to think about celebrating this special day apart. But fear not! Just because you're physically distant doesn't mean you can't engage in heartwarming Father's Day activities. 
This article will delve into a treasure trove of creative and thoughtful ways to celebrate Father's Day in long-distance relationships. So, whether you're separated by cities, countries, or even continents, these Father's Day activities will help bridge the gap and make the day memorable for both you and your beloved dad.
1. Virtual Brunch Or Dinner:
source: pinterest.com
When distance keeps you apart on Father's Day, fear not! There are incredible activities to do on Father's Day that will bridge the gap and make the day unforgettable. One such heartwarming activity is organizing a virtual brunch or dinner.  Engage in lively conversation, laughter, and treasure the love that knows no boundaries. Set the table, fire up the call, and let the joy flow.
2. Send Him Thoughtful Care Packages
Long-distance Father's Day gifts can take the form of thoughtful care packages. Fill them with your dad's favorite snacks, treats, and a heartfelt Father's Day card. Personalize the package by including items that hold special meaning to both of you. 
Sending such a care package will show your love and make your dad feel appreciated, even from afar. It's a tangible way to celebrate Father's Day and make him feel special.
3. Online  Game night
source: pinterest.com
Want to connect and bond with your dad virtually? Why not choose interactive multiplayer games, like virtual board games or trivia, specifically designed for remote play? Father's Day activities for long-distance relationships can include these types of fun games by organizing an online game night.
Set a designated time to gather virtually, and get ready for some friendly competition and laughter. With this exciting activity, you can celebrate Father's Day and create lasting memories, all while overcoming the physical distance.
4. Creating a Video Montage
Have you ever wanted to capture the essence of your special moments with your dad? Gather photos and videos that hold precious memories, and compile them into a touching montage. As you watch it together on Father's Day, ask him, Do you remember this moment? It's a lovely way to show your appreciation and love, and it forges an emotional bond that will be cherished always. 
If you are planning to give some personalized message to him this Father's Day, creating a montage is surely one of the most touching Father's Day activities for adults.
5. A Gift Token/Card
You can send a sentimental gift token or card as a long-distance Father's Day gift. Pick his favorite neighborhood eatery or a food delivery service so he may treat himself to a delectable dinner on his special day. It's a method to communicate your affection and span the distance between you, giving him a sense of value and connection.
6. Shared Playlist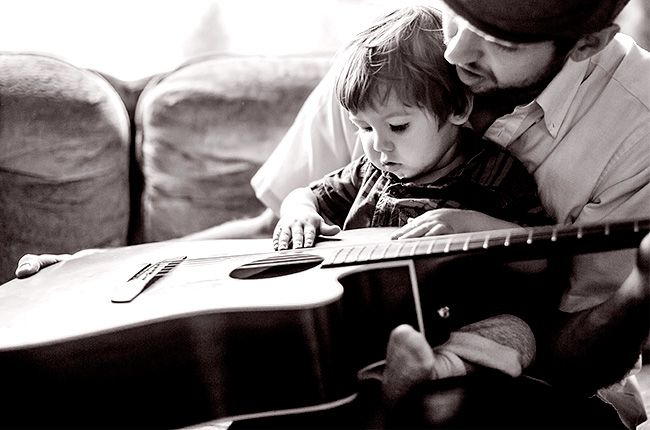 source: pinterest.com
Does your father like music? Then sharing a playlist of his favorite songs will be one of the most interesting activities to do on Father's Day. Curate a collection of songs with special meaning and memories with your dad.
Share the playlist, listen together, and let the music evoke emotions, nostalgia, and a sense of togetherness. It's a beautiful way to celebrate and bond.
7. Virtual Hobby Class
Sometimes you may feel that your father has sacrificed so much for you and your growth. Like his hobbies and other activities. So, Father's Day is the best occasion to give him a gift of a virtual hobby class or something that attracts him. 
If you are looking for activities to do in a long-distance relationship, gift him a subscription to his favorite activity class. It can be craftsmanship, painting, or photography classes.
8. Virtual Workout Session:
With age, your father may lose interest in fitness and workout. And, you may not take care of his health regularly due to long distance relationship. However, some special occasions like Father's Day give you this opportunity. Working out virtually is different and the most crucial Father's Day activity for long-distance relationships. Additionally, if they are unable to exercise frequently, older people prefer to exercise sometimes like on Father's Day or another big day.
9. Schedule A Virtual Tour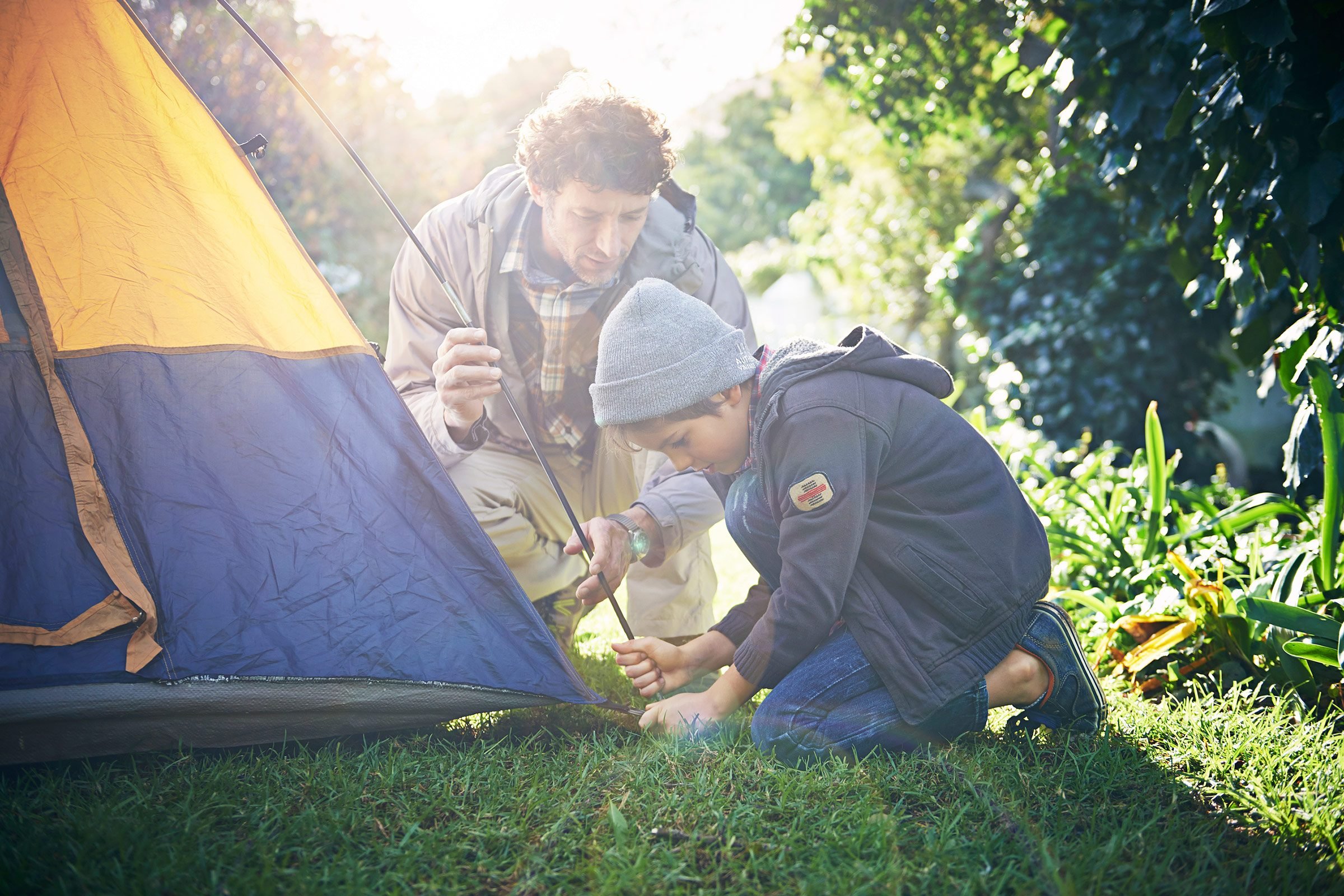 source: pinterest.com
On Father's Day, engage in one of the captivating Father's Day activities for long-distance relationships by taking a virtual trip together. Explore renowned museums, historic locations, or natural wonders from the comfort of your home.
Bond over this immersive experience, learn something new and create priceless memories. It's an enjoyable and informative way to celebrate Father's Day, even when distance separates you.
10. Arrange Virtual Father's Day Trivia Night
Enjoy a fun-filled quiz night to honor Father's Day! Create a list of inquiries about your dad's hobbies, heritage, and favorite things. Meet virtually and take turns answering inquiries, sharing memories, and giggling. It's a fun activity that encourages interaction and produces a special Father's Day occasion. Enjoy the friendly competition and honor your father's education and experience.
11. Send Surprise Video Message
Create a touching video greeting as a surprise for your father in which you show your love and gratitude. Include your own stories, inside jokes, and sincere wishes. On Father's Day, send it as a surprise to spread happiness and warmth. He can save it on a laptop or his phone as an unforgettable long-distance Father's Day gift.
12. Plan A Scavenger Hunt
Plan a virtual scavenger hunt for your dad, where he must follow directions and complete tasks. Include memorable places or memories. It's a pleasant, original way to spend time with one another, bringing back memories and making people laugh.
Conclusion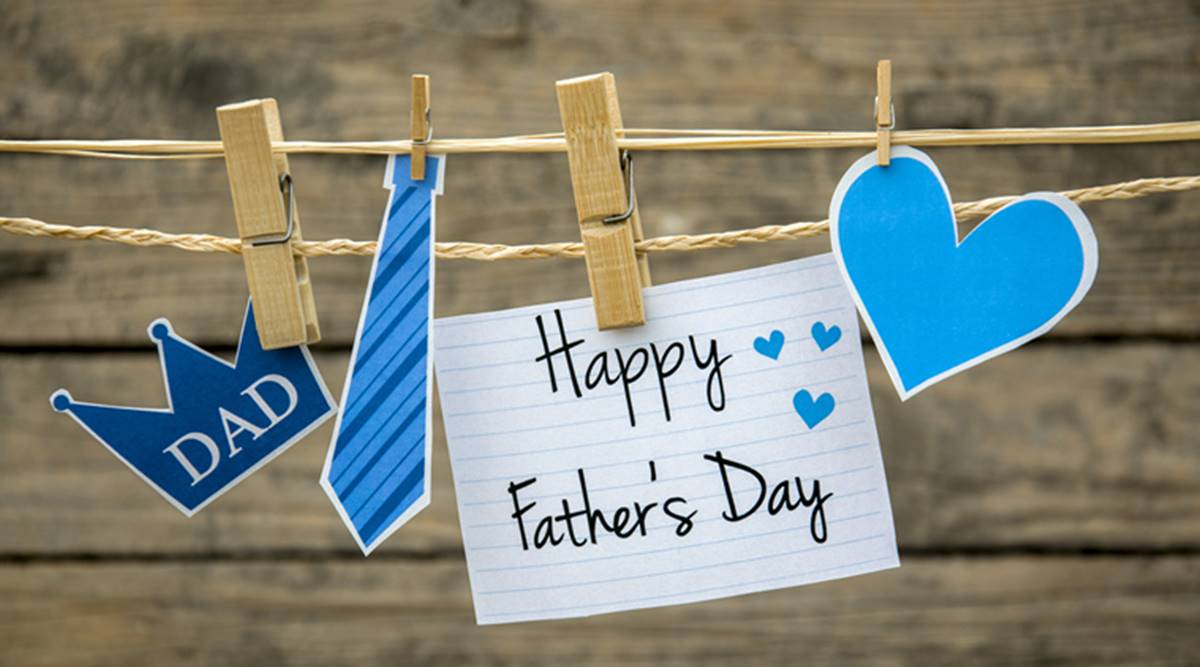 source: pinterest.com
Even though Father's Day might be difficult in long-distance relationships, our love and thanks for our fathers remain unaffected. We've found unusual ways to overcome the geographical barrier and make lifelong memories through Father's Day Activities for Long-Distance Relationships.
These acts of kindness serve as a reminder that the link between a father and child transcends geographical distances, whether it be a touching video message or an online treasure hunt. Let's thus commemorate Father's Day this year with imagination, consideration, and the everlasting ties that bind us together. We may be separated by distance, but love has no limits.