Sports bars and restaurants have grown in demand. It is largely due to the fact that people prefer to watch sports and games with a large number of people in a crowded place than at home alone. The number of people visiting this restaurant and bars is increasing thus it is important to make sure that the flooring is safe, durable and easily manageable while also looking beautiful. There are several types of flooring types available in the market these days. If you own a bar or a restaurant then you must be knowing the importance of choosing the right kind of flooring. For greater longevity and ease of maintenance, it is important to invest in the right kind of flooring.
Carpet
source: arcedition.com
Carpet flooring is becoming popular due to its modern look. It not only looks beautiful but it is also easy to install and replace. When talking about the costing of a carpeted floor it is important to note that these type of floors are not too expensive and are neither too cheap. Carpet flooring is easy to maintain and does not require much effort while cleaning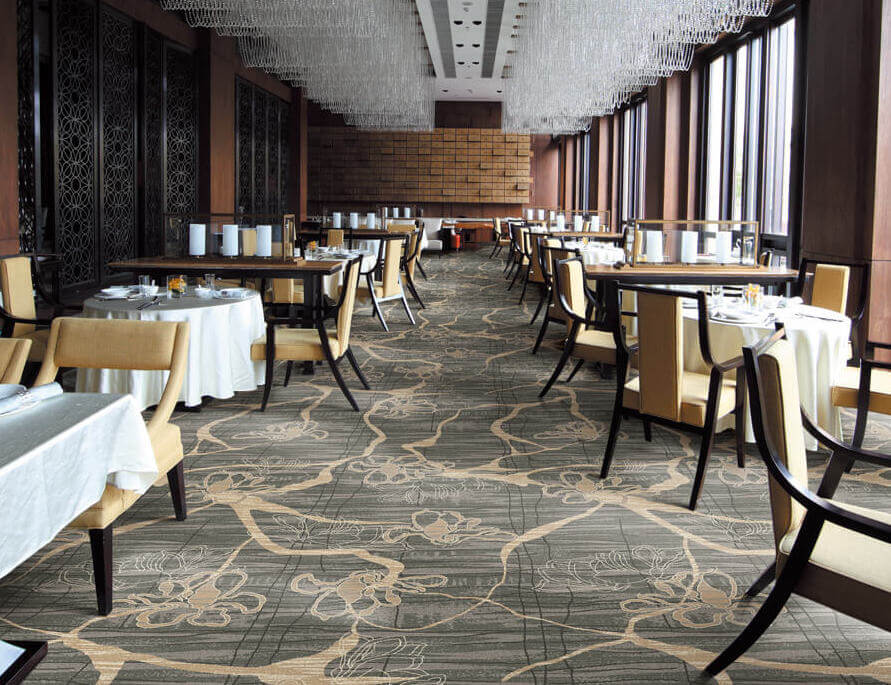 source: cxcarpet.com
Concrete
source: bayareaconcretes.com
Concrete floor is a common choice for restaurant owners because of their affordability. Not only are they affordable concrete floors have a variety of style options. You can either paint them aur put glaze on them.
Concrete floors give a kind of industrial feel to a restaurant or a bar, which has made it quite popular in the last few years. 
One of the best things about concrete is that it is extremely easy to clean. If your concrete floor is glazed, it is extremely easy to clean up any spills which are a common occurrence in restaurants and bars. If you are choosing a floor for the bar, it is advis
source: marylandconcretedesign.com
Porcelain Slab
source: pinterest.com
A porcelain slab is one of the best choices for restaurant flooring. Although these can be quite expensive, they are completely worth the cost. Porcelain slabs are highly resistant to wear and tear making them the choice of flooring for restaurant and bars with high traffic. Floor maintenance can cost a lot of money if not selected correctly. Porcelain slabs are very easy to maintain and clean while also looking attractive. It is considered to be the best choice of flooring for high traffic environments.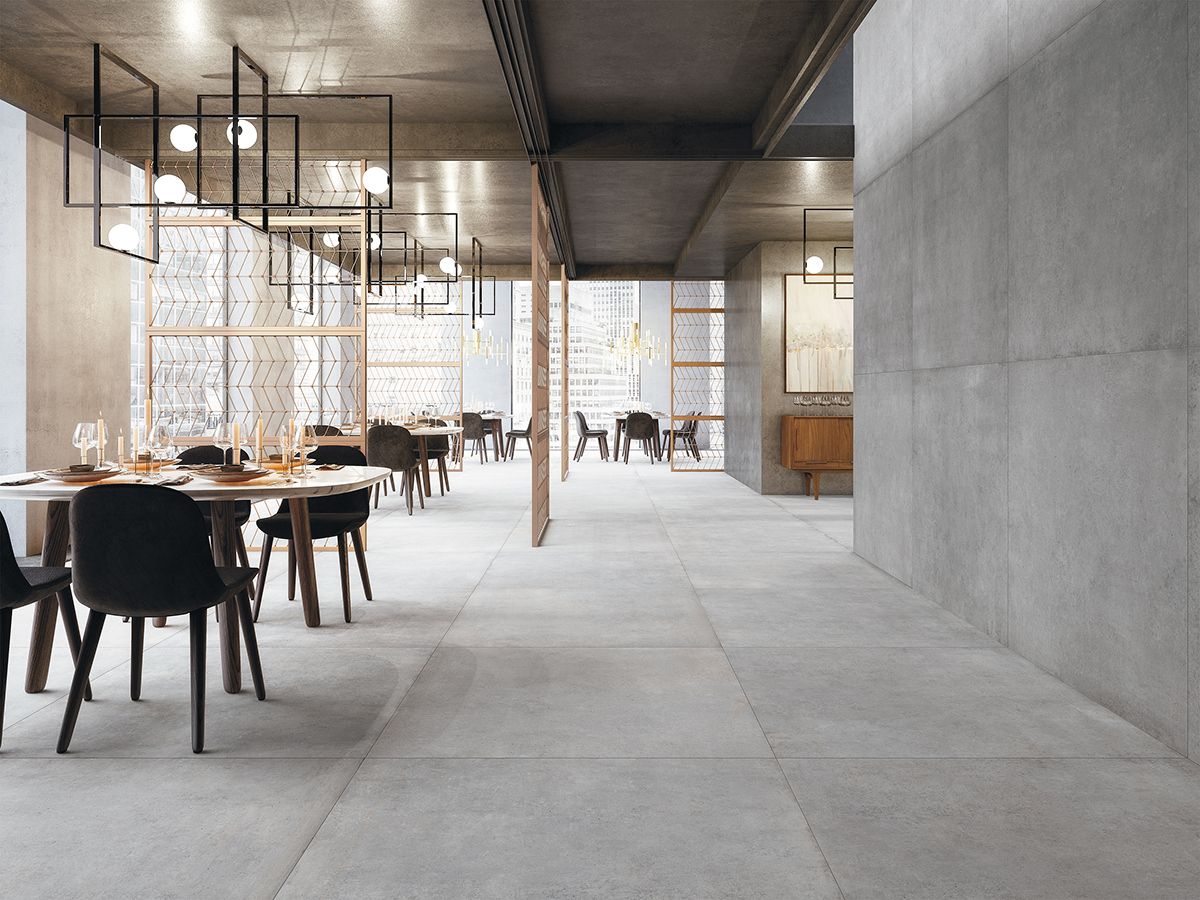 source: pinterest.com
Rubber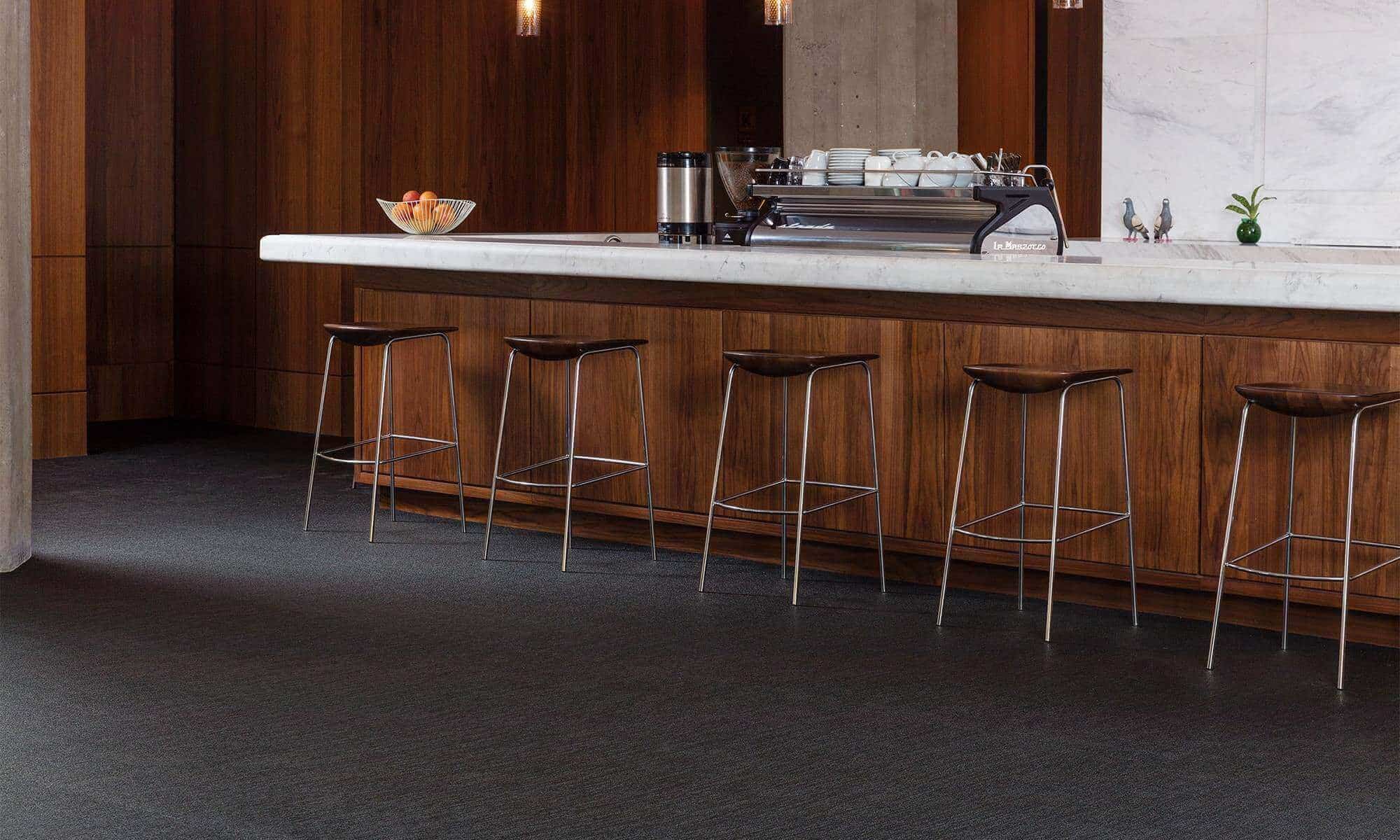 source: chilewich.com
Rubber has various features which make it a popular choice for flooring in commercial and high traffic places. Rubber flooring is available in a variety of colours, pattern and texture. As a result, it is a great choice as a floor for a restaurant.
source: parterreflooring.com
Stone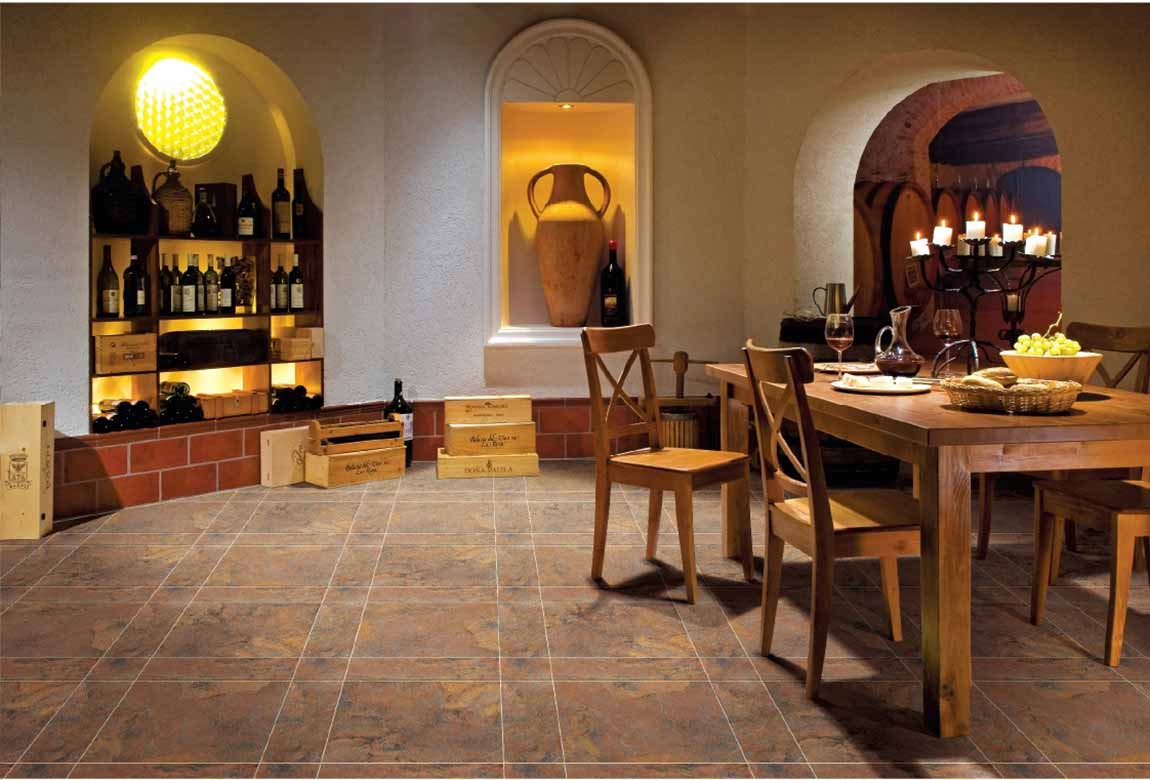 source: flooringamerica.com
Stone flooring offers countless benefits for restaurant and bar owners. Restaurants have various zones which require a different kind of floorings. The dining area is the busiest zone and thus needs to be clean and non-slippery all throughout the day. Not only the dining zone, but the kitchen area also has high foot traffic too. It needs to be resistant against all spills and food carts. Stone flooring fulfils all these criteria making it the perfect choice for any bar or restaurant.
source: caesarceramics.com
Tile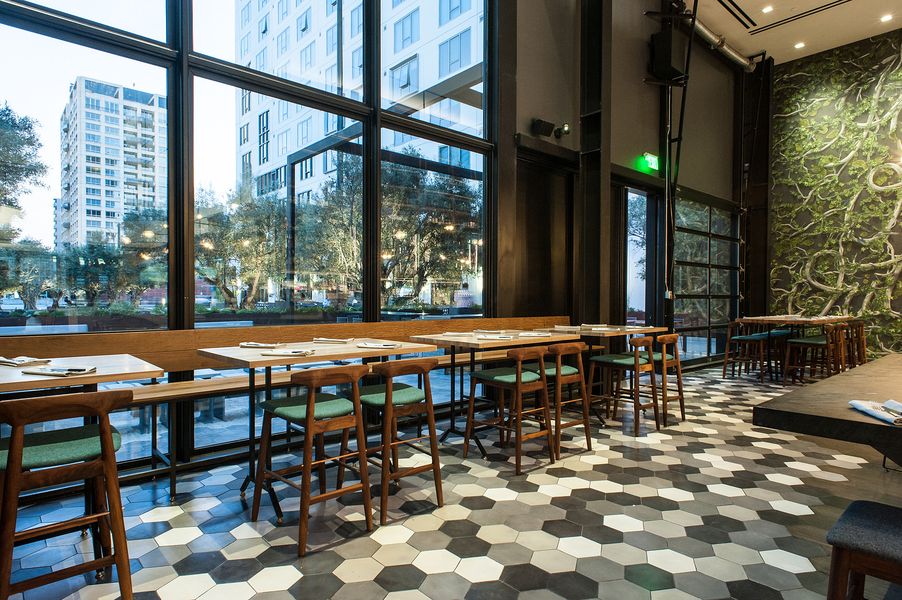 source: granadatile.com
Tile is one of the most popular choices for commercial kitchen flooring. Not only is it highly durable but is also resistant to food stains. Tile flooring is very easy to clean and do not require much maintenance. Tiles are very tough and impact resistant which makes them a good choice for high traffic environments. Tile flooring is available in a variety of colour which makes them look even more attractive.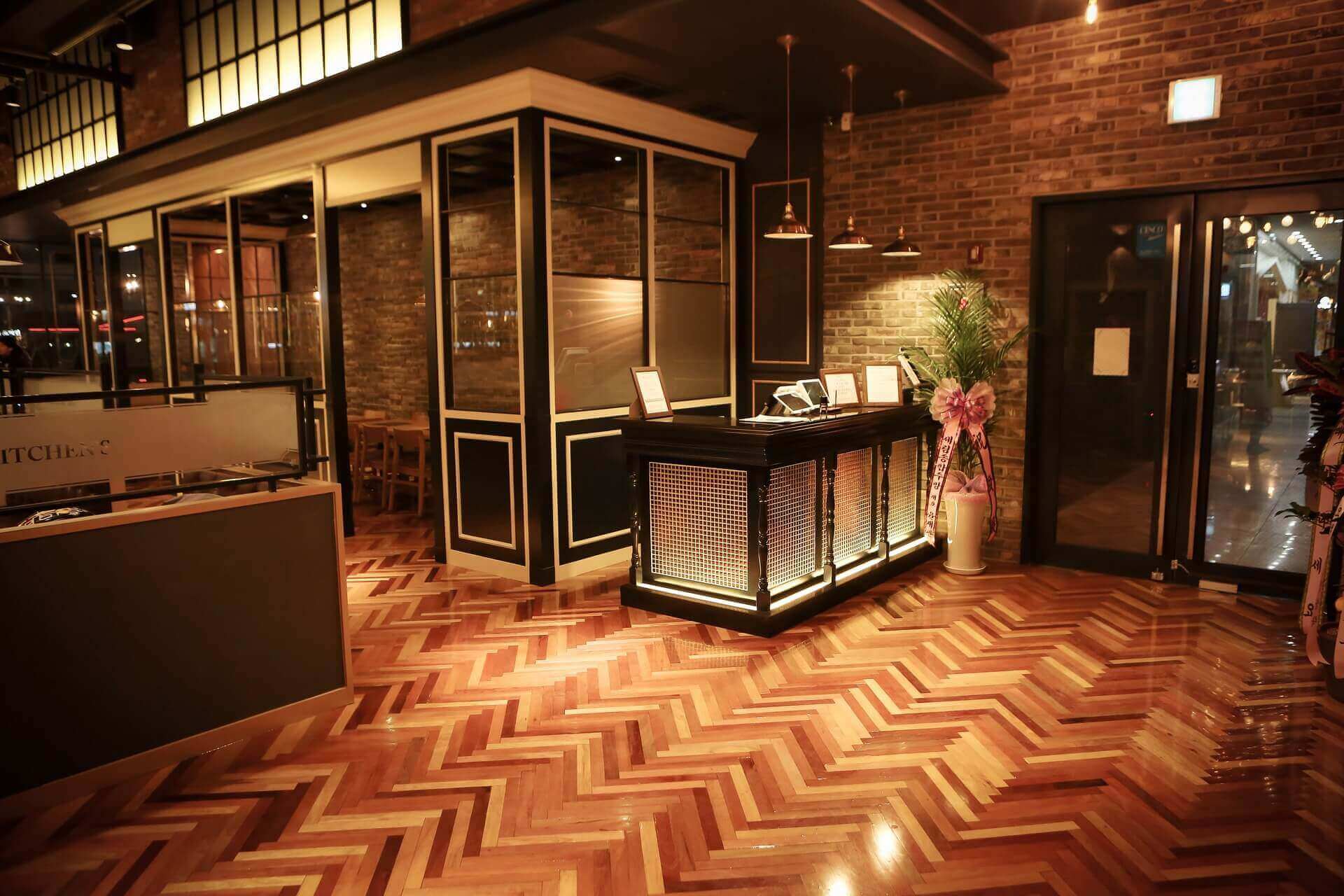 source: dragonscaleflooring.com
Vinyl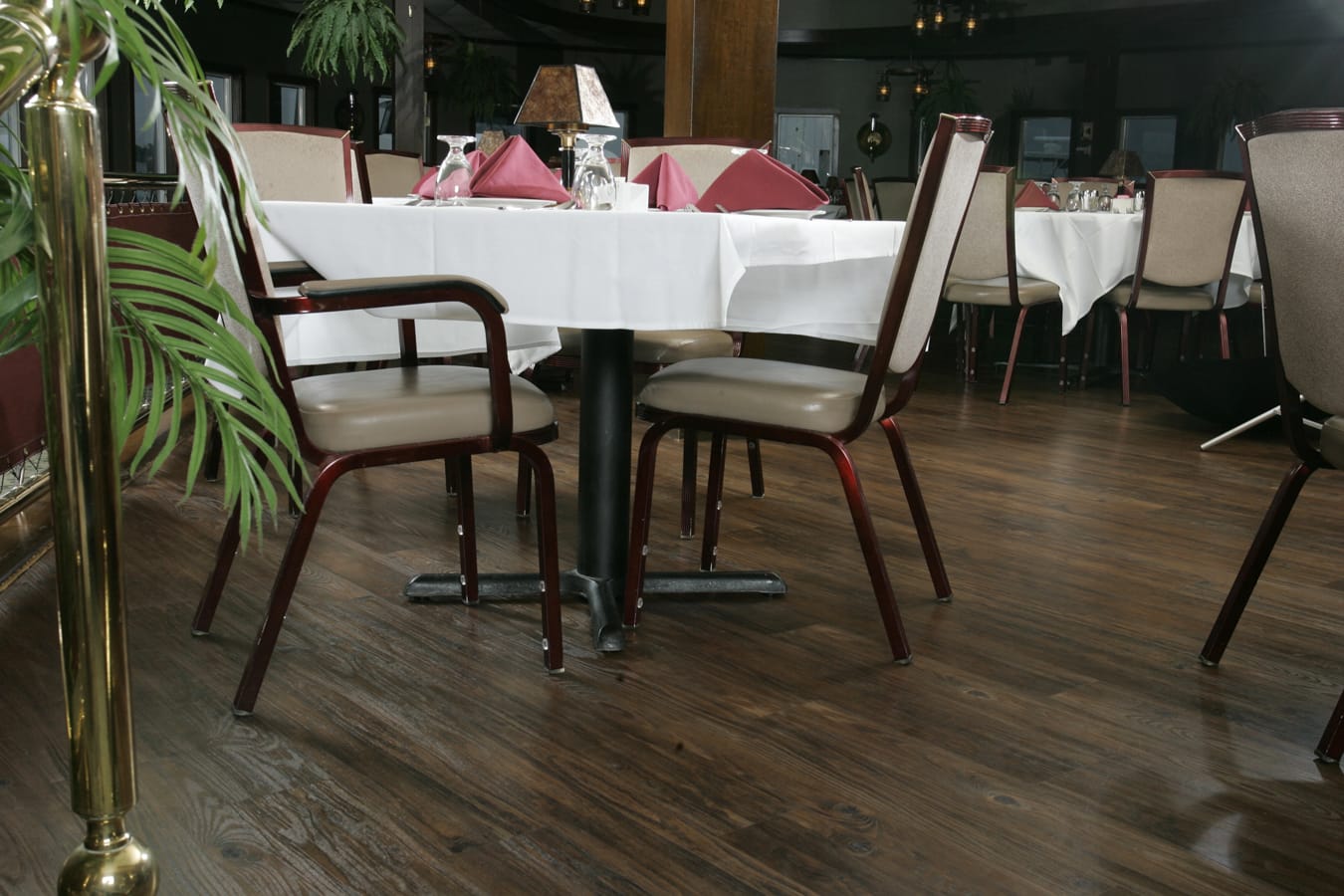 source: capozzaflooring.com
Vinyl floors are not only durable but are also aesthetically pleasing. These are ideal for spills and high foot traffic making it a suitable choice of flooring type for restaurant or bar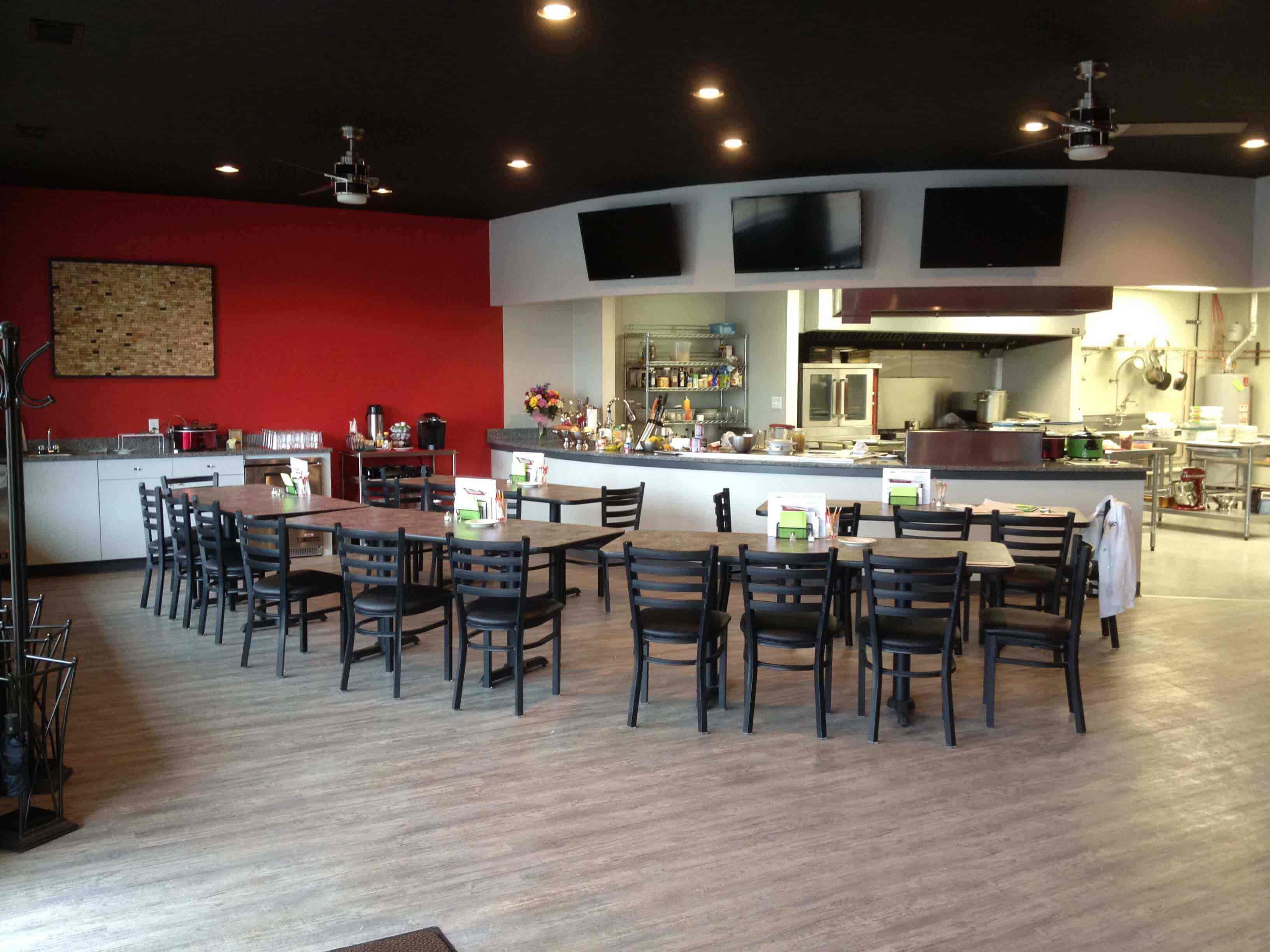 source: bestlaminate.com
Wood
source: elegant-floors.com
Wooden floorings are quite expensive and are used only in the top restaurants. These require high maintenance but look extremely beautiful giving an aesthetic look to the place.
LIVE ENHANCED project has designed a list of the most popular and most common flooring which are used in restaurants and bars making it easier for you to choose from among them.
source: hakwood.com