Predator hunting is an enjoyable game. But all hunters can't enjoy the sport. Because some predators are known as cunning animals. When hunters go hunting them,most of these predators come to know hunter's existence before they draw their weapon. These animals can hear even a bit of noise, and they become aware of the situation.
As a consequence, they disappear, or some of them even attack hunters to cause harm. There is a saying about predator hunting, which is "If we act like prey, they'll act like predators." Thus, it will be a folly decision to hunt predators like coyote, bobcat, and the cougar without following the best tactic.
The best way to hunt these predators is first you should lure them by making noise. And for that, you need to use an electronic predator call. A predator call sounds exactly like a rabbit, and the sound will attract them. But for that, you should use one of the best electronic predator calls. Otherwise, things may go wrong. So, here we are going to review a suitable predator call which can get your job done. And it is the Primos Hunting 3756 Alpha Dogg Electronic Predator Call. Let's begin:
The Speakers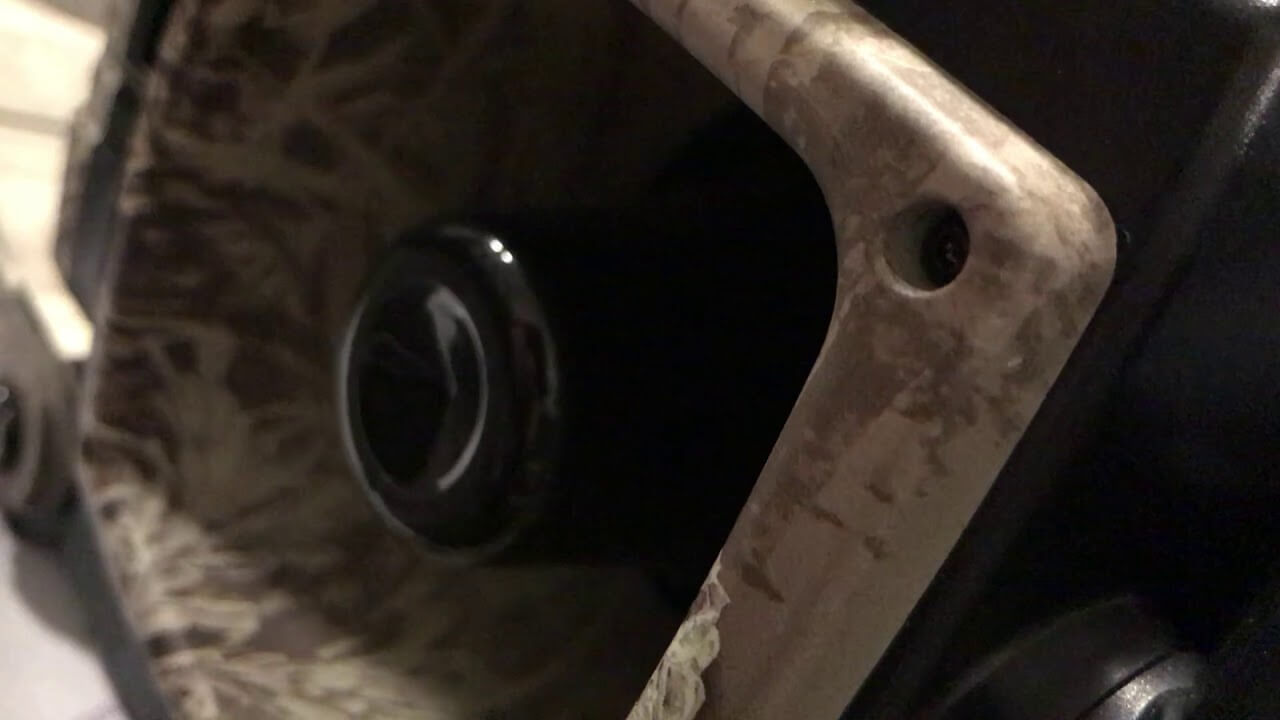 source: youtube.com
The significant feature that hunters love about the predator call is its speakers. It comes with speakers, which are robust, directional, and they don't distort sounds. These 20-watt cone speakers are rotational and can produce crystal clear sound. They allow hunters to direct them at 180 degrees. Besides that, the predator call features the horn speaker, which boasts more power at 25 watts. And all these speakers enable hunters to attract animals from miles away. Another noticeable feature of the device is its back-section has audio in and audio out ports, as well as a USB port. And this feature gives you the freedom to customize your hunt. That means you can add more speakers to it, or you can connect MP3 player as well.
Building Material & Design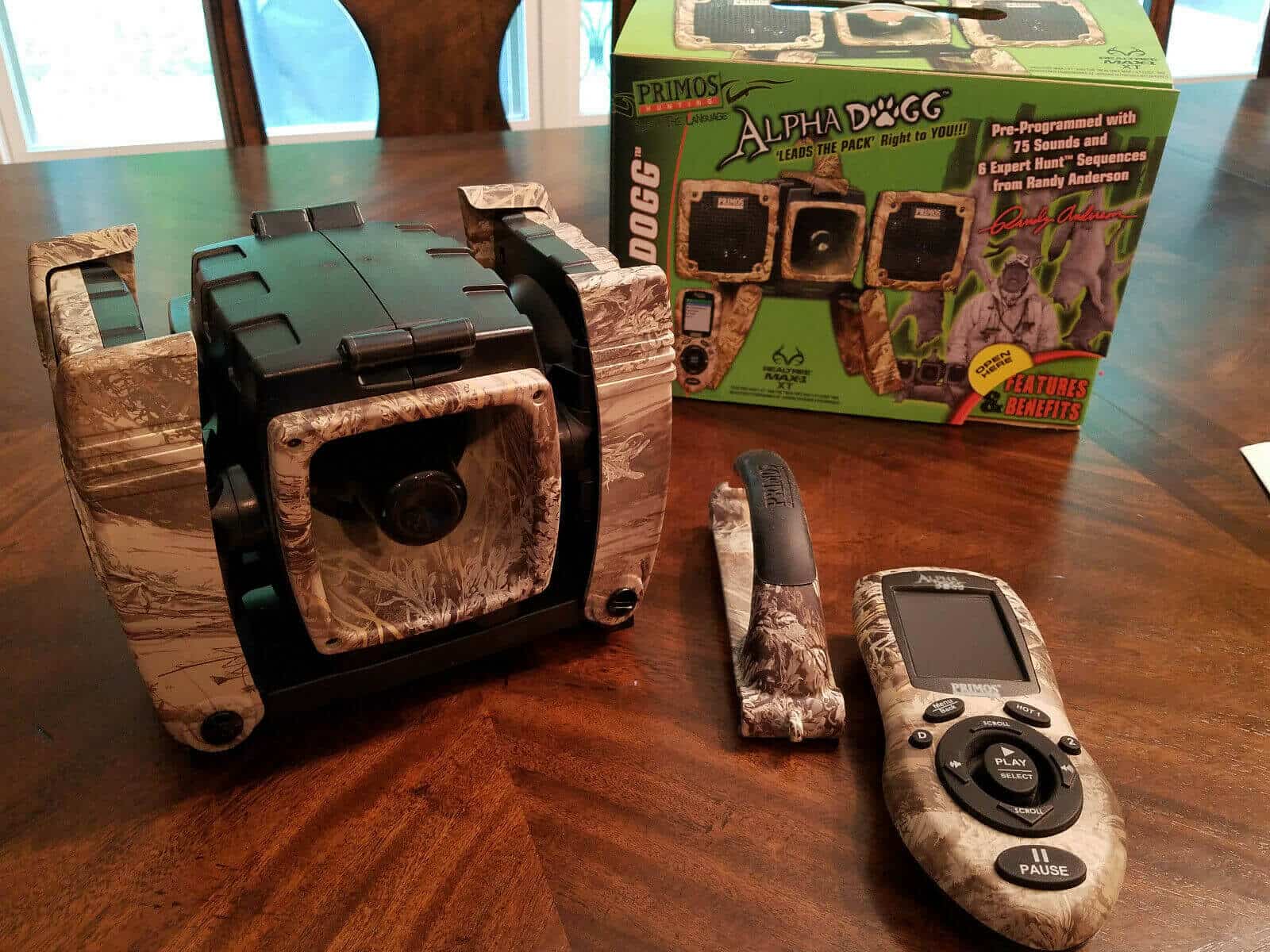 source: youtube.com
The Primos Hunting 3756 Alpha Dogg is comprised of rugged plastic, and so, it withstands any harsh environment. And this material
makes the predator call easily portable. The predator call comes with the Realtree MAX-1 Camo pattern. As a result, coyotes won't see the Primos Alpha Dogg. Besides that, this hunting stuff has a user-friendly design. It features the built-in legs to stand the predator call. And users can fold these legs smartly while carrying.
Primos Alpha Dogg Sound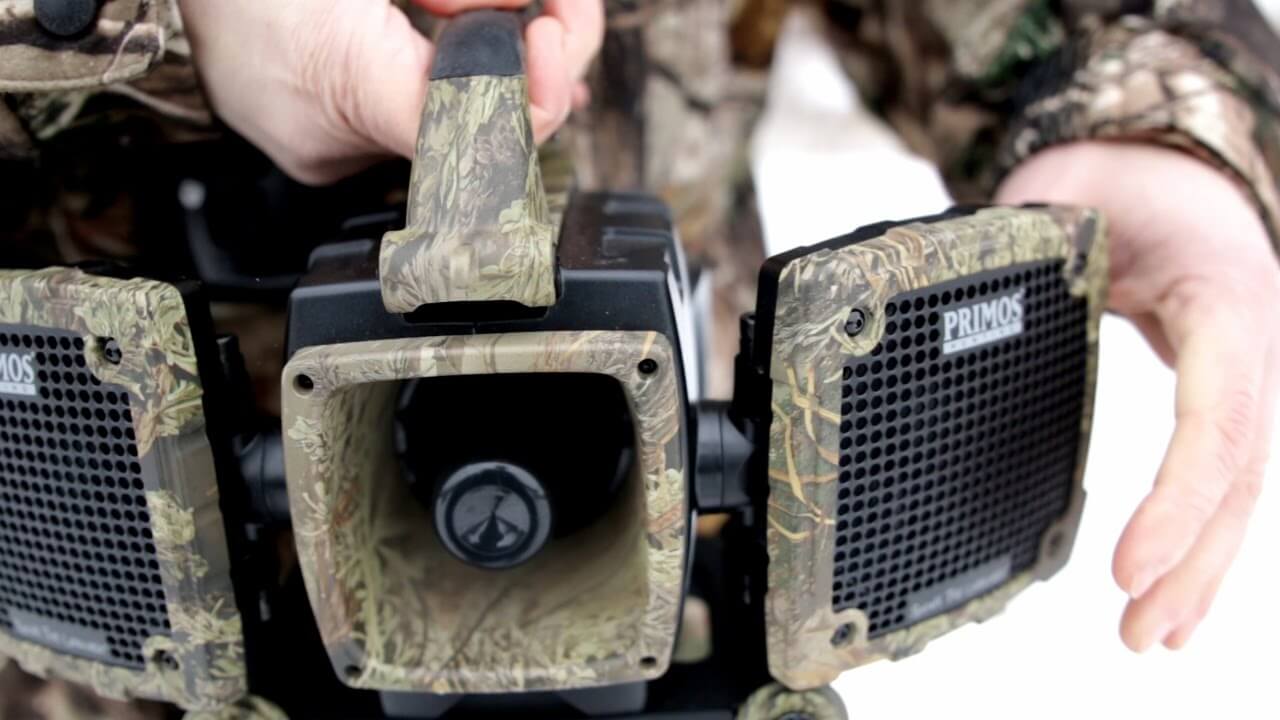 source: youtube.com
The Primos Hunting 3756 Alpha Dogg features an incredible amount of sounds which hunters can use during predator hunting. It has 64 digitally mastered sounds to use. And hunters need to learn how to use these sounds correctly. Besides these sounds, hunters can also use pre-loaded with six complete sequences. And these sequences last for about 30 minutes. Thus, it will make hunting easier. Apart from that feature, the predator call comes with the 2GB memory card which hunters can use to store up to 1000 sounds. That means it allows them to add their favorite sounds.
The Remote Control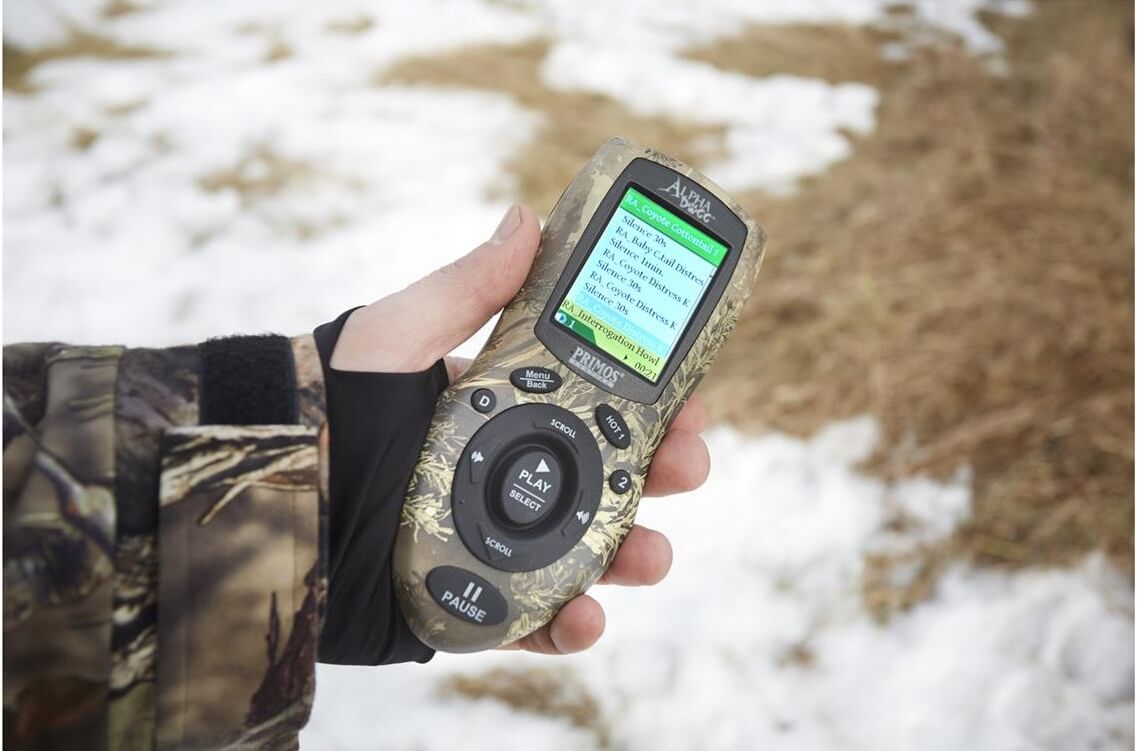 source: sportsmansguide.com
The fantastic feature of the predator call is it comes with a remote controller. Hunters can control the unit while sitting at a far distance from the predator call. That means the covering range of the device is
up to 200 yards. Aside from that, the remote has a 2.5″ full-color LCD, an impressive menu layout which is easy to control, and a night-mode feature. And this feature is entirely dimmable. Overall, it can be a perfect device that you may choose for your next hunting trip.
Pros
High quality
Sturdy and durable
Ensure excellent camouflage
Features powerful speakers
Allows users to create a library of over 1,000 sounds
Comes with a remote control feature
Affordable price
Cons
The batteries may run out quickly on higher volumes
Conclusion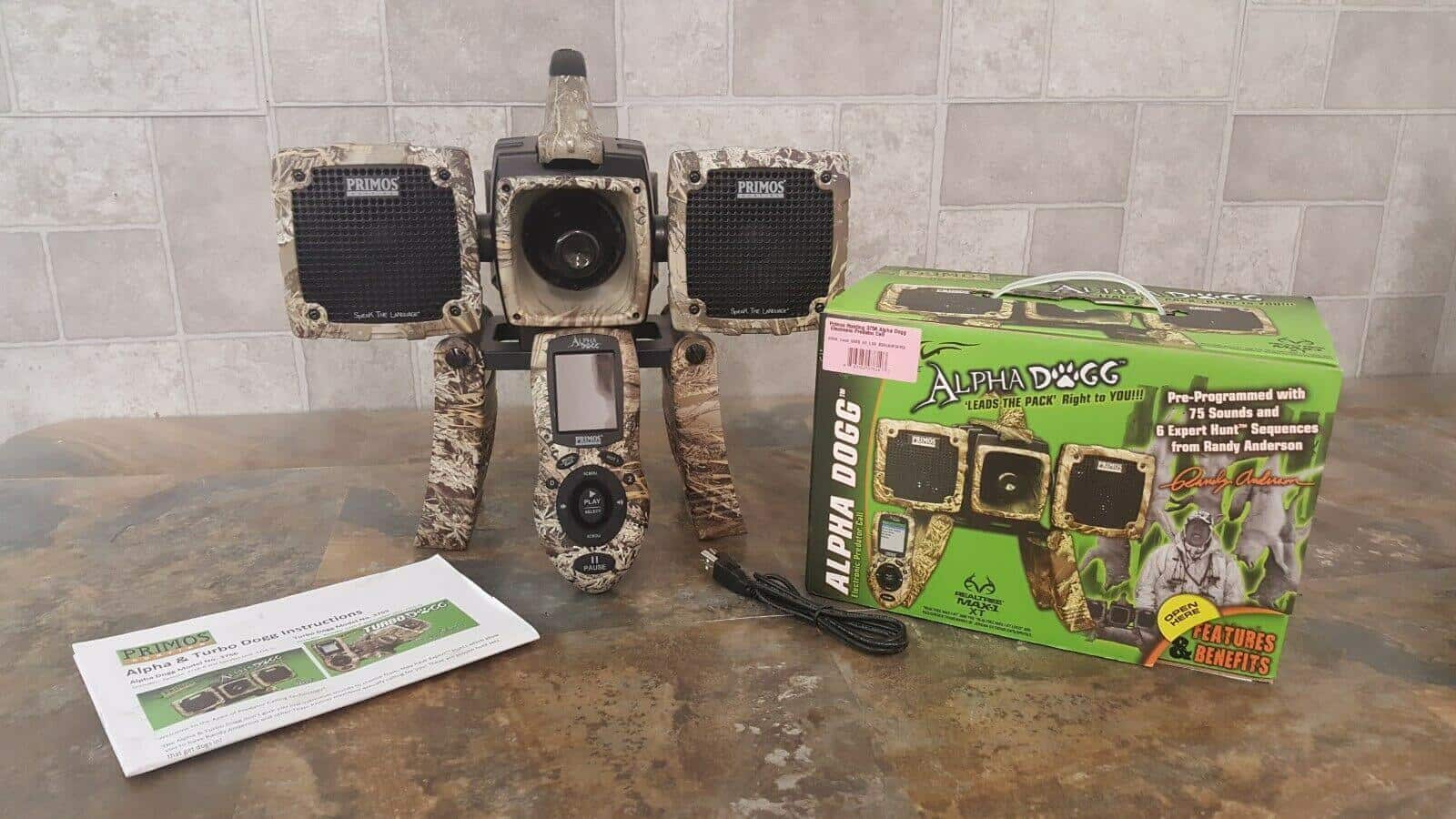 source: ebay.com
The predator call is a beneficial device for hunting. A right predator call enables hunters to hunt down many animals smartly. So, without using the right predator call, it becomes challenging for hunters to hunt successfully. Because there might be a high chance of alerting animals with false sounds. In some case, some predators even attack hunters as they are pre alerted. As a result, hunting becomes a nightmare rather than being a fantastic journey. That's why hunters need to choose the right electronic predator call like the Primos Hunting 3756 Alpha Dogg, and then they need to make sure how to operate the device correctly.that the gadget help you to enhance your hunting abilities.