A sideboard or buffet is such a fantastic addition to any dining area. Whether you have the luxury of a formal, dedicated dining room, a combined dining and living area or you have a cosy nook in the corner of your kitchen, a sideboard is going to be the perfect storage solution for you. These pieces kind of carry a time gone by type of glamour, originally used as a service station in elegant, formal dining rooms in large homes. Over the years, the buffet has evolved to become a piece that serves you style and function in a fuss free manner. If you're looking to recruit one for your household, read on to find out how you should go about it…
source: ostkcdn.com
Determine your budget
Before you do absolutely anything, you'll have to take a look at the numbers. Yes, this one is definitely no picnic but it's so important that by figuring it out early on you won't really have to think about it again. Your budget will determine where you can and can't shop and what kind of materials you can afford. Beautiful furniture is not going to come cheap, when it comes to interiors you always get what you pay. Be prepared to invest in a quality piece that's going to last you for many years to come.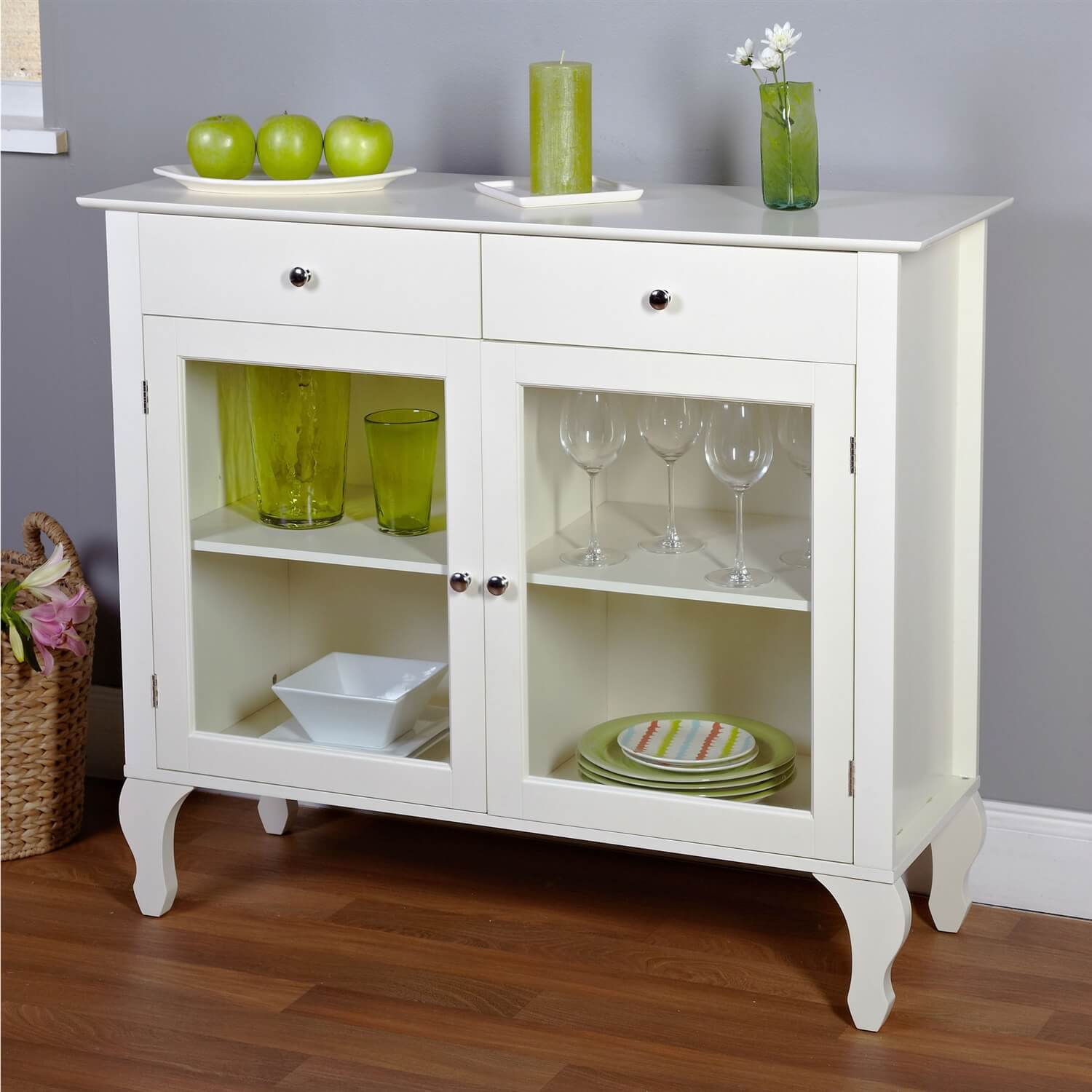 source: volusion.com
Make your measurements
Next, you'll need to dig around for that measuring tape. A new furniture addition needs to fit into your floor plan, otherwise, it's as good as useless. Whatever kind of area you have designated for dining, you'll need to get meticulous with your measurements and take those numbers with you everywhere that you shop – especially online. Buying furniture to scale means that the piece is going to settle in perfectly with your other items.
source: pinterest.com
Consider the overall tone of your home
Before you start getting too excited about style, you'll need to have a think about what you already have. A colourful, eclectic buffet is not going to fit in well with a strictly minimalist, black and white home now is it? So, take a look at the overarching theme in your house and shop within that style category to avoid making any jarring choices that you're only going to regret down the line. You'll find plenty of sideboards and buffets that fit with a multitude of different style categories.
source: amazon.com
Style selections
Ahh, the fun part! The style of your sideboard can be whatever you want it to be, as long as it's going to flow with your home as mentioned above. Look for materials that are going to wear well over time to ensure that your investment sustains for the long run. Woods such as reclaimed timber, pine and oak are great starting points as they age beautifully and blend amazingly with loads of different style directions.
source: alicdn.com
Accessorise accordingly
Remember that the low height or you sideboard or buffet presents plenty of opportunity for a little styling, and the right accessories can really make the piece the focal point of a room. Add vases, photographs and greenery to embellish your new item in a subtle and personal manner. A patterned table runner or cloth can be a great means of adding a touch of texture or colour without throwing off the whole room.
Follow these tips at Live Enhanced and you'll find your way to the perfect sideboard or buffet for your household! Get exploring now to find the one for you.